Introduction
The Brittany dog is a breed that hails from the province of the same name in France. Originally developed to be used as gundogs, the Brittany makes for a keen spotter and companion when hunting. Unlike other pointing breeds, however, it works more closely with hunters. Nowadays, the breed is more commonly kept as family pets. Brittany dogs are extremely energetic and like to keep moving, making them a great fit for owners who maintain an active lifestyle. Owning a Brittany means frequent stimulation and obedience training. When properly trained and kept active, the Brittany can easily be a great addition to the right home.
Brittany Dog Names in Pop Culture
Featured Famous Brittany Dog
Douglas
Despite its previous status as a Spaniel-type of dog, the Brittany has not enjoyed as much popularity in pop culture works compared to other Spaniels, particularly the Springer and Cocker Spaniels. They have, however, popped up here and there in a handful of films and television shows. In the hit show Sex and the City, a Brittany named Pete played a role in one of the show's most memorable arguments. Owned by Aidan, mischievous Pete chewed on a pair of Manolo Blahnik shoes owned by Carrie Bradshaw. Another more prominent example of a Brittany dog in a film is in the 2005 film The 12 Dogs of Christmas.
The 12 Dogs of Christmas is about Emma O'Conner, a young girl who was left by her father to live in a small town, called Doverville, with her Aunt Delores. The movie was set in during the Great Depression and depicts the efforts of Emma and friends in order to change the town's perception of dogs. In her new town, the mayor has just outlawed owning of dogs. During one of her walks, she saves a Brittany dog from the town's frenzied dogcatchers. Escaping with the dog, she encounters a Russian dog-sledder who helps her escape from the dogcatchers.
While attending school, she hides the rescued dog in a box. When she returns for him, she finds that the dog is no longer in the box and is instead being held by a boy, who heard the dog crying and went to help him. The boy, named Mike, brings the dog and Emma with him to his house, where several other dogs are living. He turns out to be the son of the supposedly "crazy dog lady", named Cathy Stevens, who tirelessly rescues dogs in the town. Emma befriends the mother and son duo and realizes that she has an extreme adoration for dogs. When Cathy asked what the dog's name is, Emma decides to call him "Douglas O'Conner", after her father, much to Mike's irritation. Cathy decides that they will leave the dog nameless for now.
Throughout the film, Emma starts to form a closer friendship with the Stevens' and, at the same time, gets in a lot of trouble due to her fondness of dogs. Things get more challenging with the mayor's extreme dislike for dogs. To try and convince the people of Doverville to accept dogs, Emma and her schoolmates organize a "holiday pageant" featuring various breeds and types of dogs. At the end of the film, the dogs eventually win over the hearts of the town. Emma also reconnects with her aunt and eventually settles on the name of her dog, calling him "Miracle".
The 12 Dogs of Christmas is a cheesy but heartwarming film for dog lovers, with a Brittany dog playing the primary dog in the film. 
Brittany Dog Name Considerations
Whether it is your first or fifth time, bringing a new pooch to the family is always an exciting thing to look forward to. One of the fun things that comes with having a new dog is the picking of their name. There are some general considerations to make when naming your dog, one of which is the length of the dog's name. Typically, dogs only remember the first two syllables of any word, which means too long of a name is not advisable. If you have a certain long name in mind and you insist on giving it to your dog, make sure that you can come up with a "nickname" or shortened version for it.
The Brittany's country of origin is a good starting point for choosing a name. Since the breed was initially developed in France, a French name or anything related to the French culture can be a fitting name for the dog. Also, the Brittany dog breed has numerous charming and distinctive qualities, all of which can be used as inspiration for a name. Physically, Brittany dogs are medium-sized and long-legged. Their patterned coat comes in a combination of white and bright liver (reddish-brown shade) and orange. When it comes to their personality and behavior, the breed is known for being extremely active and agile. Due to their background in hunting, they have a keen sense for spotting birds and other animals. This long list of special attributes can help you brainstorm for a quality and meaningful name for your new Brittany. 
Votes
Name
Vote
7

Archie

Scottish name meaning "bold"

4

Felix

Means "lucky" in Latin

3

Chase

The act of pursuing

2

Beau

Means "handsome" in French

2

Bellamy

French name meaning "handsome friend"

2

Bolt

To run or move fast

2

Ranger

A watcher or keeper of an area

2

Ezra

Hebrew name meaning "helper"

1

Ragnor

Norse name meaning "warrior from the gods"

0

Baron

A title of nobility

0

Hunter

One who hunts

0

Buster

One who breaks things or makes a mess

0

Leon

Means "lion" in French

0

Ferrari

A high-end Italian car brand

-1

Alois

German name meaning "famous warrior"

-2

Pronto

Means "immediately" or "quickly" in Spanish

-2

Andre

French name meaning "manly"

-2

Captain

Someone in command of a ship

-2

Lucien

French name meaning "light"

-2

Gideon

Hebrew name meaning "destroyer"

-2

Orson

French name meaning "bear"

-2

Sorel

French name meaning "reddish-brown hair"

-3

Peppy

Someone full of drive

-3

Durant

French name meaning "enduring"

-3

Francois

Means "French man"

-3

Guy

Means "guide" in French

-4

Corentin

Means "friend" in French

-4

Mael

Means "prince" in Celtic

-4

Thibault

French name meaning "brave people"

-4

Serge

Latin name meaning "protector"
Female Brittany Dog Names
Votes
Name
Vote
4

Alaine

Irish name meaning "beautiful"

3

Cheri

Means "darling" in French

3

Roxy

Means "star" in Persian

2

Coco

A French pet name

2

Belle

Means "beautiful" in French

2

Reine

Means "queen" in French

1

Foxy

Sly in character

0

Huntress

A female who hunts

0

Paris

Capital city of France

0

Pax

Means "peace" in Latin

0

Amber

A honey-yellow resin used to produce jewelry

-1

Swift

Means "fast" or "speedy"

-1

Duchess

A high-ranking female authority

-1

Jinx

Magic charm

-1

Bonita

Means "pretty little one" in Spanish

-1

Esmee

Means "esteemed" in French

-1

Fayme

French name meaning "held in high esteem"

-1

Testarossa

A sports car by Ferrari, translates to "redhead

-1

Bijou

Means "jewel" in French

-1

Fleur

Means "flower" in French

-1

Jolie

French name meaning "pretty"

-1

Porsche

A well-known German car manufacturer

-1

Flux

The action of flowing out

-1

Scout

To search for something or someone

-1

Vitesse

Means "speed" in French

-1

Merlot

A famous French wine

-1

Leona

Means "lioness" in French

-1

Phoebe

Means "bright" in Greek

-1

Orva

French name meaning "worth gold"

-2

Ishtar

The Mesopotamian goddess of love, beauty and fertility
Community Dogs With Brittany Names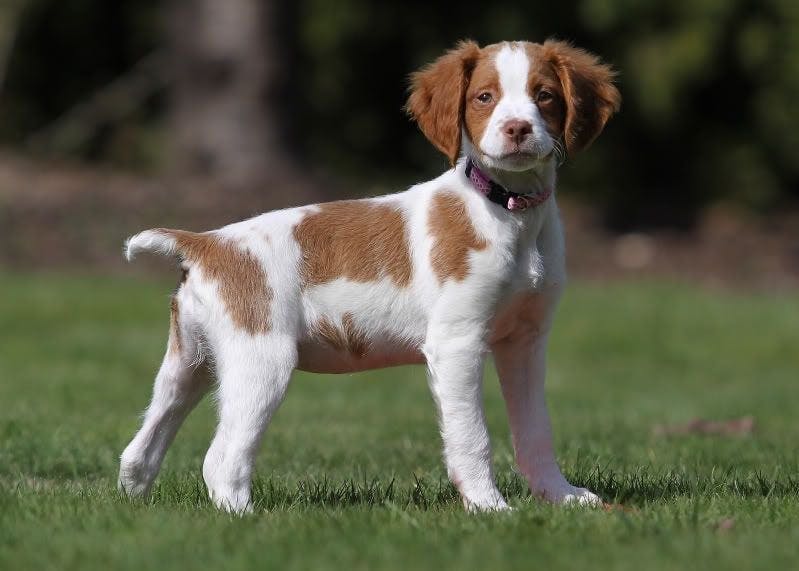 Scout
Male
Brittany (Spaniel)
Montclair, NJ
because his father's name was Ranger so Ranger's little Scout!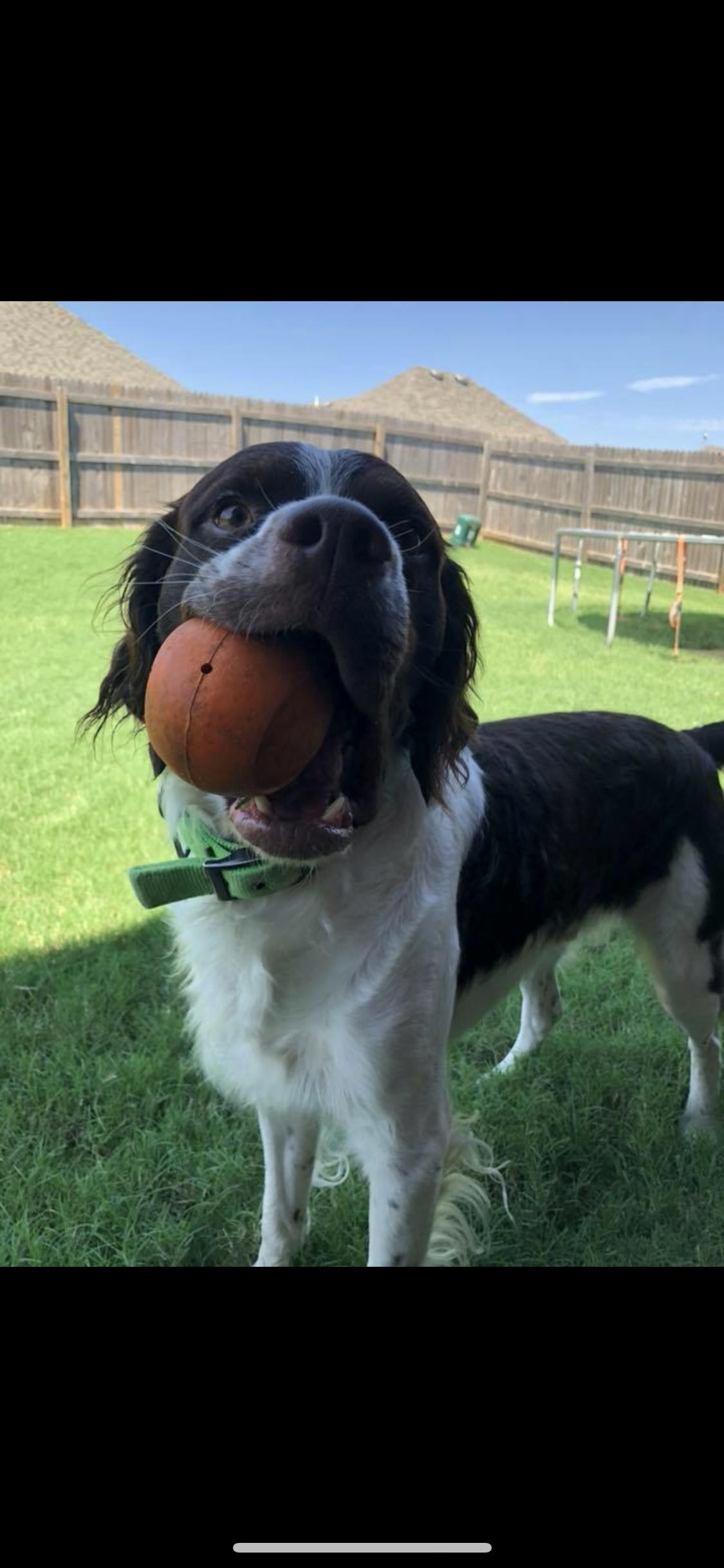 Blaze
Male
Brittany (Spaniel)
Oklahoma City, OK
Personality
Crazy
loveing
Funny
We found it on a page of a fire
Paxton
Male
French Brittany
Kirksville, MO
Personality
Energetic
Content
Kind
Happy
Loving