Introduction
Unsure where to start looking for a name for your new kitten? Or maybe you have a family name theme you want to keep going? Picking the right name for your feline is tricky work, but there's no better place to start than the letter A! Here's a list of some of the top cat names starting with A to help you pick the "purrfect" name for your new feline friend.
Cat Names that Start with A spotlight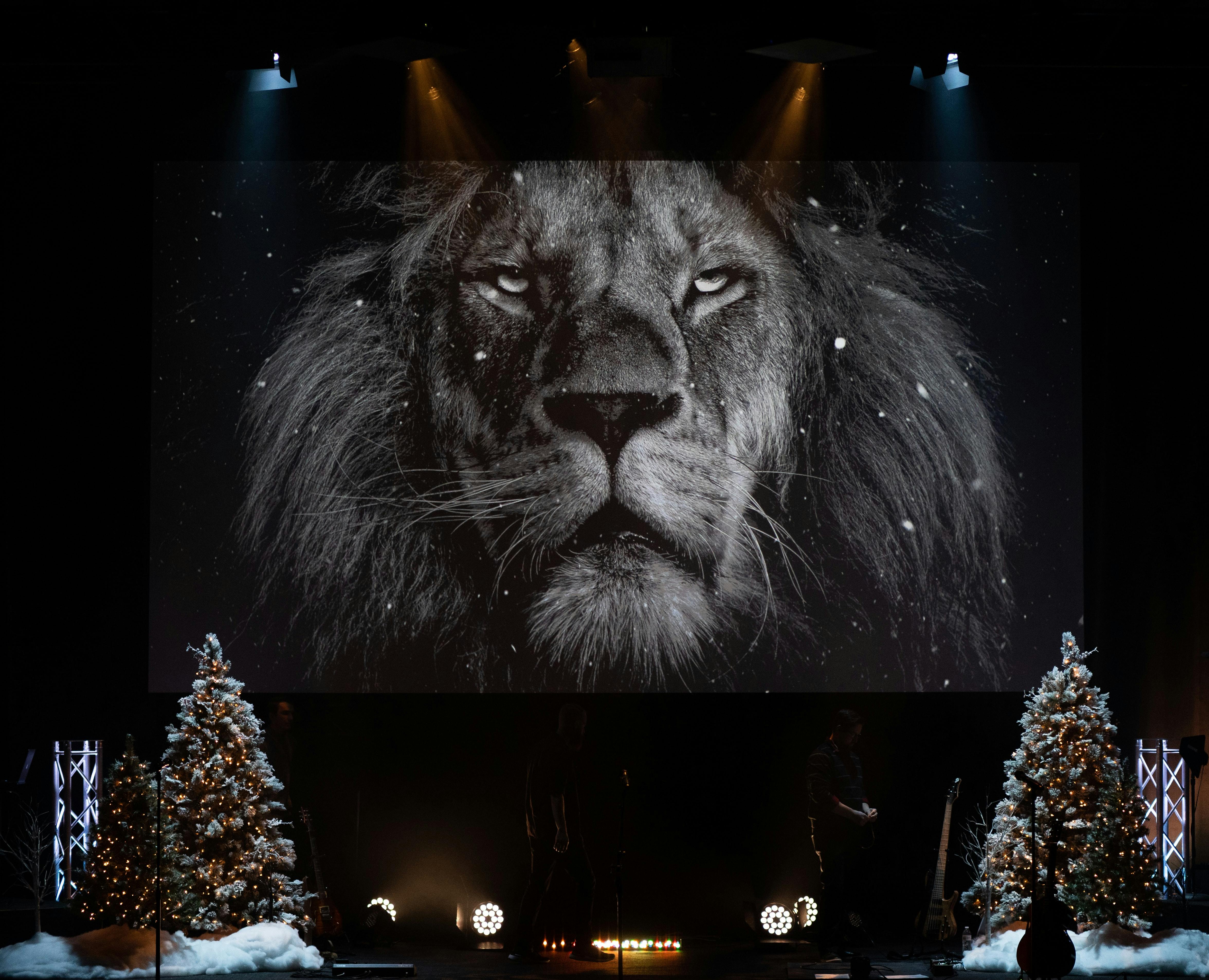 Famous literary cat
Aslan
There are few more famous cats in literature than C.S. Lewis' Aslan. A titular character in the 1950 novel The Lion, the Witch, and the Wardrobe, Aslan is portrayed as a talking lion, who's The King of Beasts in the wardrobe world of Narnia. C. S. Lewis had not originally intended to include Aslan in the Chronicles of Narnia until the idea of a lion came to him in a dream. 
While Aslan initially seems terrifying to the Pevensie children, he's actually wise, kind, and a powerful source of good in the book series. Aslan is the perfect namesake for any Maine Coon kitten with a heart of gold who'll grow up to be a formidable hunter. Fun fact: While Aslan may seem like an unusual name choice, it actually means "lion" in Turkish.

Cat Names that Start with A Considerations
When picking a cat name starting with A for your new fur-baby, you'll want to choose a name based on your kitten's breed, personality, and appearance. For example, you probably won't want to call a Sphynx Cat "Afro" (unless you're being ironic) or call a black cat "Arctic".

Personality is also important, so you may not want to name your timid, laidback cat that sleeps all day "Alpha". Whatever you choose for your cat, ensure you pick a "pawsome" name that fits your tiny tiger perfectly!
Male Cat Names that Start with A
Votes
Name
Vote
0

Aslan

Is your new kitten a little lion in the making? Then name them Aslan!

0

Andy

A cute and uncomplicated name for your new feline friend.

0

Aragon

Any Lord of the Rings fan will want to name their tiny tiger Aragon.

0

Albie

There aren't many more adorable names for your new male kitten than Albie.

0

Adam

If this is your first cat, name them after the first man, Adam.

0

Atlas

Does your cat love to roam far from home? Then consider naming them Atlas.

0

Adidas

A "purrfect" name for a sporty kitten.

0

Ace

For a cool kitten that always hits the target.

0

Ash

A fitting name for any black or grey kitten.

0

Apollo

If your cat always seems to have their head in the clouds, name them Apollo.

0

Arctic

A great name for any pure white kitten that looks like a tiny iceberg.

0

Armani

For the fashion-conscious kitty in your life.

0

Arthur

Does your cat remind you of a medieval knight? Then name them after King Arthur!

0

Angus

An excellent name for a ginger cat that reminds you of a Gaelic warrior.

0

Achilles

If your kitten loves attacking your ankles, name them after Greek hero Achilles.

0

Afro

If your cat has super fluffy fur, name them Afro!

0

Anakin

For any massive fan of the Star Wars franchise.

0

Alexander

Consider your cat to be the greatest? Name them Alexander.

0

Acrobat

For the kitten that loves to practice death-defying stunts around the neighborhood.

0

Albus

Sure to please the Potterheads in your family.

0

Atticus

A tongue-in-cheek name for a cat that loves hunting birds.

0

Anchovy

Because what kitty doesn't love a tasty fish treat?

0

Abraham

Ideal for your presidential purring pal.

0

Abyss

A funny name for a black cat that looks like a black hole.

0

Aladdin

For a Persian cat with pet parents who love Disney.

0

Abra

Does your little lion appear as if from nowhere? Then name them Abra!

0

Alfred

A cutesy name for a fancy cat.

0

Axl

A unique name that any fan of rock music will appreciate.

0

Alpha

For the tiny tiger who thinks they're the top cat in your household.

0

Avalanche

Another unusual name for your snow-white kitten.
Female Cat Names that Start with A
Votes
Name
Vote
0

Amber

Ideal for any ginger female feline.

0

Ava

A simple name for a sophisticated kitty.

0

Ariel

If you have a kitten with bright fur that loves the water, name them after The Little Mermaid, Ariel.

0

Astra

A fitting name if you think your cat's a born star.

0

Athena

For a feisty female feline with plenty of wisdom.

0

Abba

For the cat who's secretly a disco diva.

0

Alley

In case your kitten loves to lurk in your local alleyways.

0

Annabelle

A simple name that can be shortened in a variety of cutesy ways.

0

Aspen

For the pure white female feline in your life.

0

Autumn

Another fun name for a ginger kitty.

0

Aurora

Awesome for a kitty that's a bit of a "Sleeping Beauty".

0

April

An ideal name for a kitten born in spring.

0

Amaretto

An unusual name for a sweet kitty.

0

Annie

Simple, adorable, and effective, Annie is a superb name for any kitten.

0

Attitude

If your cat has an infamous temper, name them Attitude or "Atti" for short!

0

Ariana

For pop music fans searching for an adorable name.

0

Angel

For the heavenly cat in your life.

0

Alexis

A sassy name for a sassy cat.

0

Apricot

A sweet name for your new ginger kitten.

0

Adora

A name for a female feline that's Adora-ble.

0

Azula

For a fiery kitten whose parents love Avatar: The Last Airbender.

0

Ashling

A unique name that can be shortened to Ash, making this fitting for a black feline.

0

Aimee

A straightforward name which derives from the Old French "amee", meaning "beloved".

0

Africa

For the housecat that loves to channel their inner lion.

0

Agatha

Does your kitten love nothing more than investigating new things? Then name them after Agatha Christie.

0

Arrietty

For a tiny cat that loves to "borrow" your belongings.

0

Artemis

Name your tiny tiger after the Greek goddess of hunting, Artemis.

0

Aloha

Does your cat love to wave or meet you at the door when you come home? Name them Aloha.

0

Ayla

An uncommon yet adorable name for any female feline.

0

Amour

An excellent name for a kitten who gets lots of love from their pet parents.
Cats with Names that Start with A