Introduction
The Catahoula Leopard Dog is also known as the Catahoula Cur dog. This dog is the state dog of Louisiana, and the breed is generally used for hunting wild game such as feral hogs. No one is quite sure of the exact origin of the Catahoula Leopard Dog; however, legend holds that the Native Americans created the breed by crossing their own dogs with molossers and Greyhounds brought to the Southern United States by DeSoto and his band of explorers. French explorers wrote about a glass-eyed dog that the Indians used to hunt in the swamps and bayous. The dog was made the state dog of Louisiana in 1979 under a proclamation signed by Governor Edwin Edwards.
Catahoula Leopard Dog Names in Pop Culture
Featured Famous Catahoula Leopard Dog
Lovie
All Catahoula Leopard Dogs are descended from three major pedigrees. The Wright line was named after its developer, Preston Wright. It is thought that Wright's line of Catahoulas are descended from the dogs Hernando DeSoto brought to the Americas. The Wright dogs are the largest of all the Catahoulas, weighing up to 110 pounds at maturity. 
The McMillan Line of Catahoulas is the smallest of the three pedigrees. These Catahoulas also have the glass eyes that the French explorers following DeSoto wrote about when describing the dogs that the Native Americans hunted the swampy bayous with. These "Blue Leopard" dogs were chiefly developed by Mr. T.A. McMillan of Sandy Lake, Louisiana. 

The final line - and the one of greatest importance to us - is the Fairbanks line, developed by Lovie Fairbanks. This particular line of Catahoula Leopard Dogs is generally yellow in color or brindle. These Catahoula Leopard Dogs are medium-sized. 

The spotlight famous name for this particular article is Lovie. In this article, the author would like to honor an animal rescue group known as Lovie's Legacy. Lovie's Legacy is located in Nashville, Tennessee. The group is intent on promoting education and the financial support of animal needs. It is the mission of the group to end animal suffering through this education and financial backing.
The group got its name from animal activist Lovie Mae Smith. Ms. Smith was a native of Robertson County, Tennessee. She lived to the age of 97, but, during her lifetime, she was dedicated to ending the suffering of innocent animals, particularly dogs. Lovie enjoyed rescuing animals. Once she rescued an animal, she would nurse the animal back to health. Once the animal was healthy enough, Lovie would then try to match the animal with a new, loving owner. Lovie believed in animal rescue so much that she was one of the original donors to the National Humane Society. Lovie gave financially to many animal welfare organizations in addition to her own personal rescue work locally. Before she passed away, Lovie set up a trust in which she intended for an organization to be created to carry on her legacy of rescuing animals and matching them with loving owners. Today, the organization works to educate people on the welfare of animals as well as helping to restore health to rescued animals. 
An adorable Pit Bull from Chicago carries the honorable name of Lovie; rescued from a terrible fate, this lovable dog is owned by Carol T. who is so thankful that this wonderful pup has found her and made his way into her home and heart.
Catahoula Leopard Dog Name Considerations
The history of the Catahoula Leopard Dog reaches back into the French and Native American heritage of Louisiana. Therefore, names of French origin, as well as names that reflect the Native American heritage of the area are also appropriate. One should note that Choctaws had a very dominant number in this area of what would become Louisiana at the earliest origins of the dog. 
Some interesting Choctaw names for dogs include Nashoba, which means "wolf" in Choctaw. (There is a Neshoba County in Mississippi; this would be the perfect name for not only the wolf-like looks of the Catahoula Leopard Dog, but also a Catahoula located in Central Mississippi.) Another interesting Choctaw name is Talulah, which means "leaping water." (There is an adaptation for this word with two "L's" - Tallulah. Either spelling is suitable for a pup.) 

As the Catahoula Leopard Dog is primarily a hunting dog, traditional names for gundogs are also fitting for this breed. Names such as Jep, Blue (this perfectly matches the coat of the dog), Butch, Sally, Dixie, and Susie are all perfect names for a dog that will join their handler on the hunt. 

Male Catahoula Leopard Dog Names
Votes
Name
Vote
8

Diesel

This name denotes the toughness of the Catahoula Leopard dog

6

Chase

The hunting dog often has to chase their prey

6

Jax

A brewery located in New Orleans, Louisiana

4

Blue

The Blue Leopard variety of the Catahoula Leopard would fit this name

4

Buddy

A highly popular name for any breed of dog, especially your hunting buddy

4

Buck

The wolf-like character in The Call of the Wild

4

Mack

A nod to the ever-popular Mack truck, large and tough

3

Ruger

Another popular brand name gun manufacturer

2

Colt

Colt denotes a gun manufacturer, some individuals hunt with a Colt revolver

1

Gunner

When hunting wild hogs, the hunter often carries a gun

1

Scout

What else does a hunter do but search or "scout" the land

1

Bullet

An integral part of the hunting weapon, particularly when hunting boar

1

Chester

As in the Winchester brand name of rifles

1

Drake

The name Drake is a nod to the male mallard duck, a good name for a Catahoula used to retrieve waterfowl

1

Rebel

A great name for a very independent pup

1

Bolt

Denotes a swift and speedy pup

1

Tiger

A great name for the brindle variety of the Catahoula Leopard dog

0

Ranger

Like the scout, a Catahoula is known for their endurance and range

0

Trigger

A piece on a gun integral to the firing of the weapon

0

Rocky

A nod to Rocky Balboa, the small but tough fighter

-1

Remy

As in the Remington rifle company, a popular hunting gun

-1

Hank

A nod to Hank Williams, Sr., one of the pioneers of country music

-1

Hunter

The perfect name for a dog developed for hunting

-1

Gumbo

Gumbo is a popular food in Louisiana

-3

Benelli

Another popular gun manufacturer

-3

Henry

Might be a nod to the Henry knife manufacturer

-3

Bocephus

A nod to Hank Williams, Jr; Bocephus is his nickname

-3

Louis

A nod to jazz musician Louis Armstrong

-4

Boudin

A type of food associated with the state of Louisiana

-5

Bacchus

The god of wine and merry-making; associated with the Mardi Gras parade
Female Catahoula Leopard Dog Names
Votes
Name
Vote
7

Willow

As in the willow tree, often present where the Catahoula hunts

5

Lulu

This name is inspired by the Madame Lulu Mahogany White

5

Dixie

Dixie Beer is brewed in New Orleans

4

Shiloh

The name of a Civil War battlefield

4

Dakota

As in Dak(ota) Prescott, current Dallas Cowboys quarterback and Louisiana native

3

Maggie

Maggie refers to Magnolia, the state flower of Louisiana

3

Skye

This name is fitting of a glass-eyed Catahoula Leopard dog

2

Sunny

The perfect name for a dog with a good disposition

2

Nola

The acronym NOLA stands for New Orleans, Louisiana (LA)

2

Stormy

A great name for a female hunter with a strong personality

1

Sophie

One of the most popular female dog names of Louisiana

0

Xena

As in the television show "Xena: Warrior Princess"

0

Lady

A great traditional name for a female hunting dog

-1

Gigi

A French name that could be short for "Ginger"

-2

Annie

As in the female sharpshooter Annie Oakley

-2

Nyx

The goddess of the night; the name of a parade during Mardi Gras

-2

Evangeline

As in Evangeline Parish (county) in Louisiana

-2

Bebe

This is French for "baby"

-3

Roux

A roux is usually the starting element for many of the soups and Cajun dishes

-3

Foxy

A good name for a Catahoula Leopard that enjoys hunting fox

-3

Artemis

Artemis was the goddess of the hunt in Greek mythology

-5

Mignon

This Cajun term means "little cutie" and is perfect for the smaller Leopard version

-5

Angelinque

A French name meaning "angelic"

-5

Lisette

This name is French in origin and means "pledged to God"

-5

Alexandria

A small town in Louisiana, not too far from the Mississippi River

-7

Abita

A nod to Abita Beer, but Abita is also a town in the state of Louisiana

-7

Eulalie

The name of a sweetly speaking French woman

-7

Katrina

The deadly hurricane which devastate much of Louisiana in 2005

-7

Etoufee

A type of Cajun meal

-8

Etienne

This French name refers to a crown or a type of garland worn by royalty
Community Dogs with Catahoula Leopard Dog Names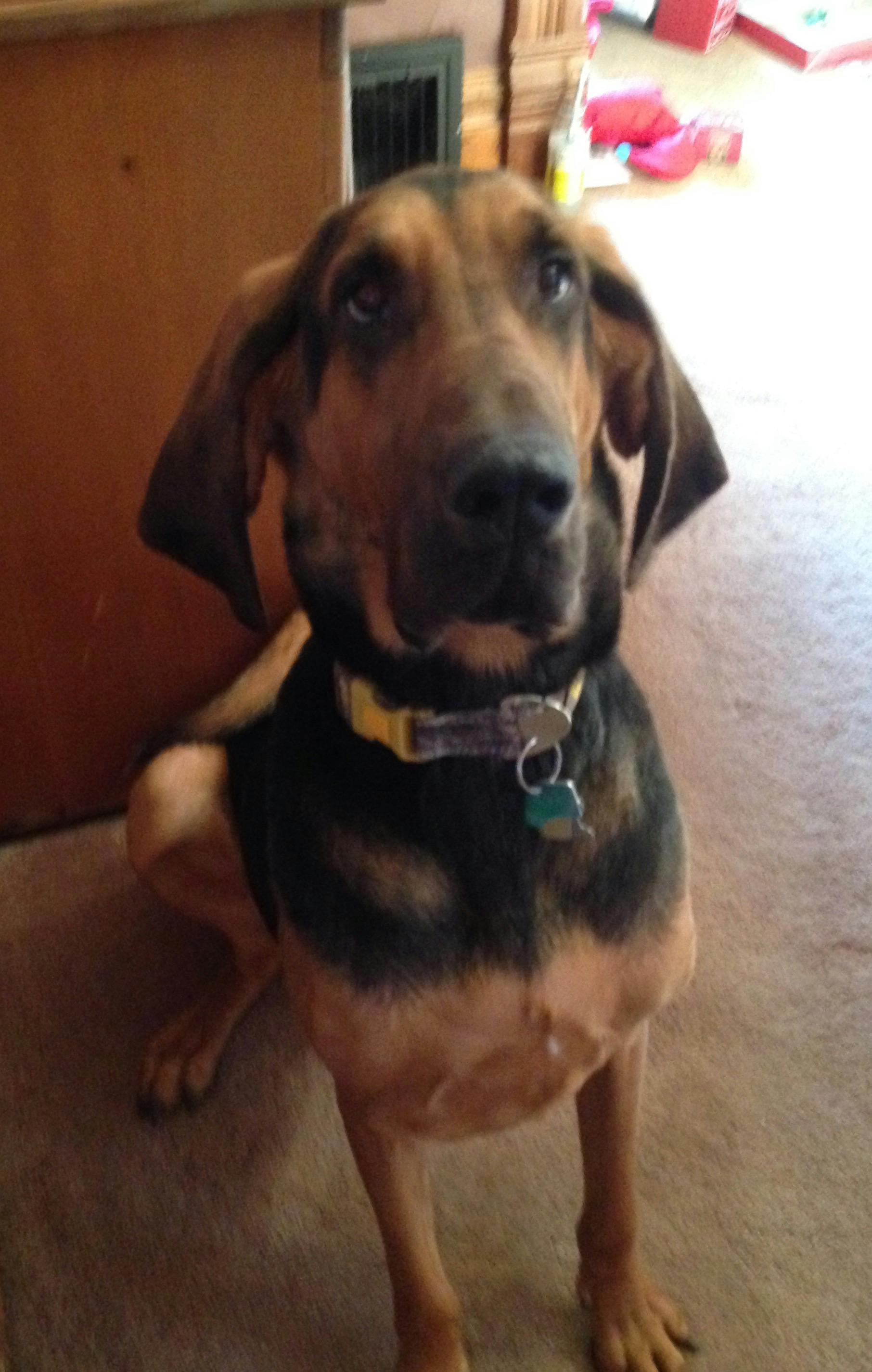 Tandy
Male
Bloodhound
Janesville, WI
My family loves watching last man on earth. On that show there is two men with the same name. They ca one guy who isn't just like our dog Tandy because that's Ian husband middle name.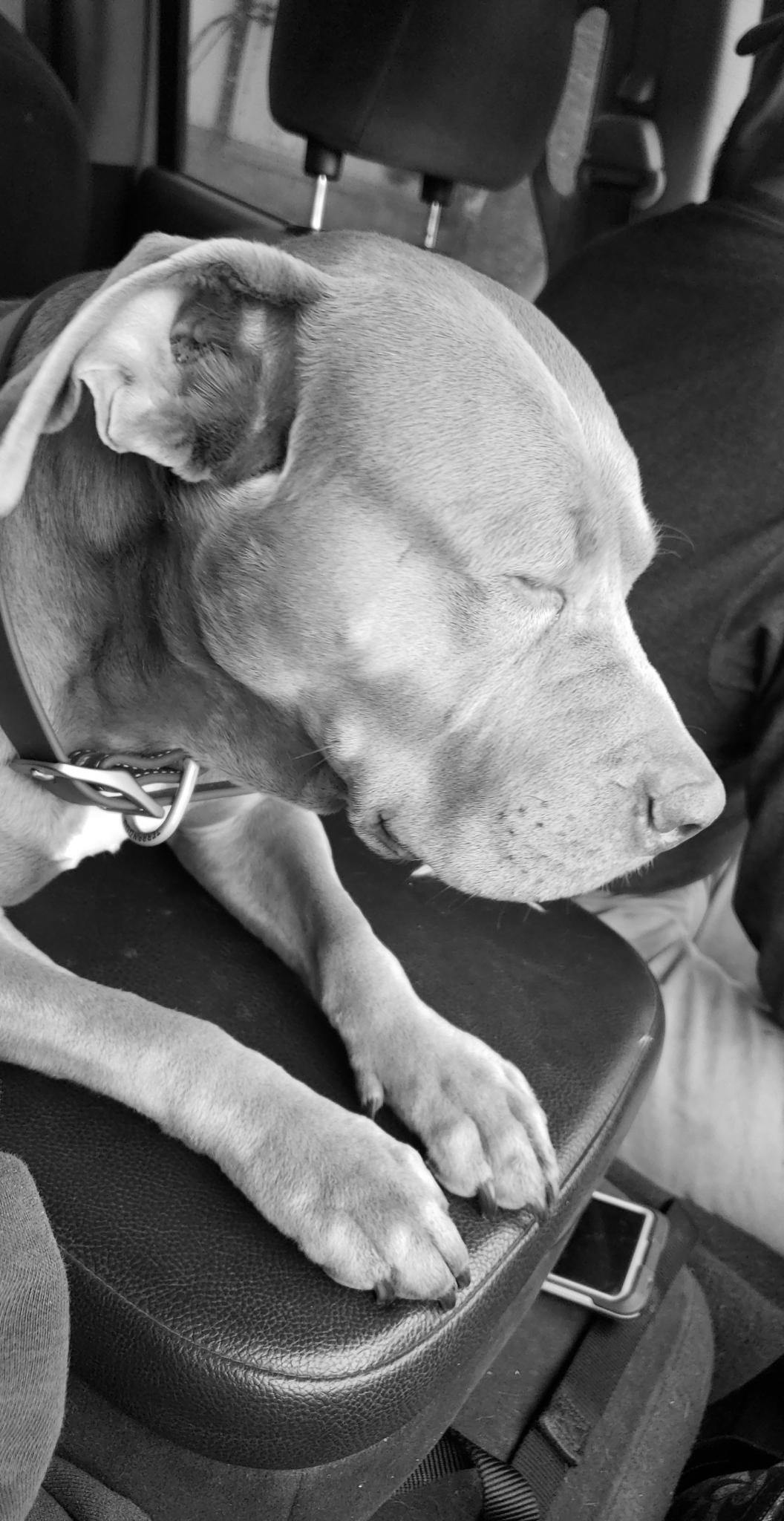 Mercy
Female
Pit Bull
Mountain Home, ID
I dont know. I am glad I named her though.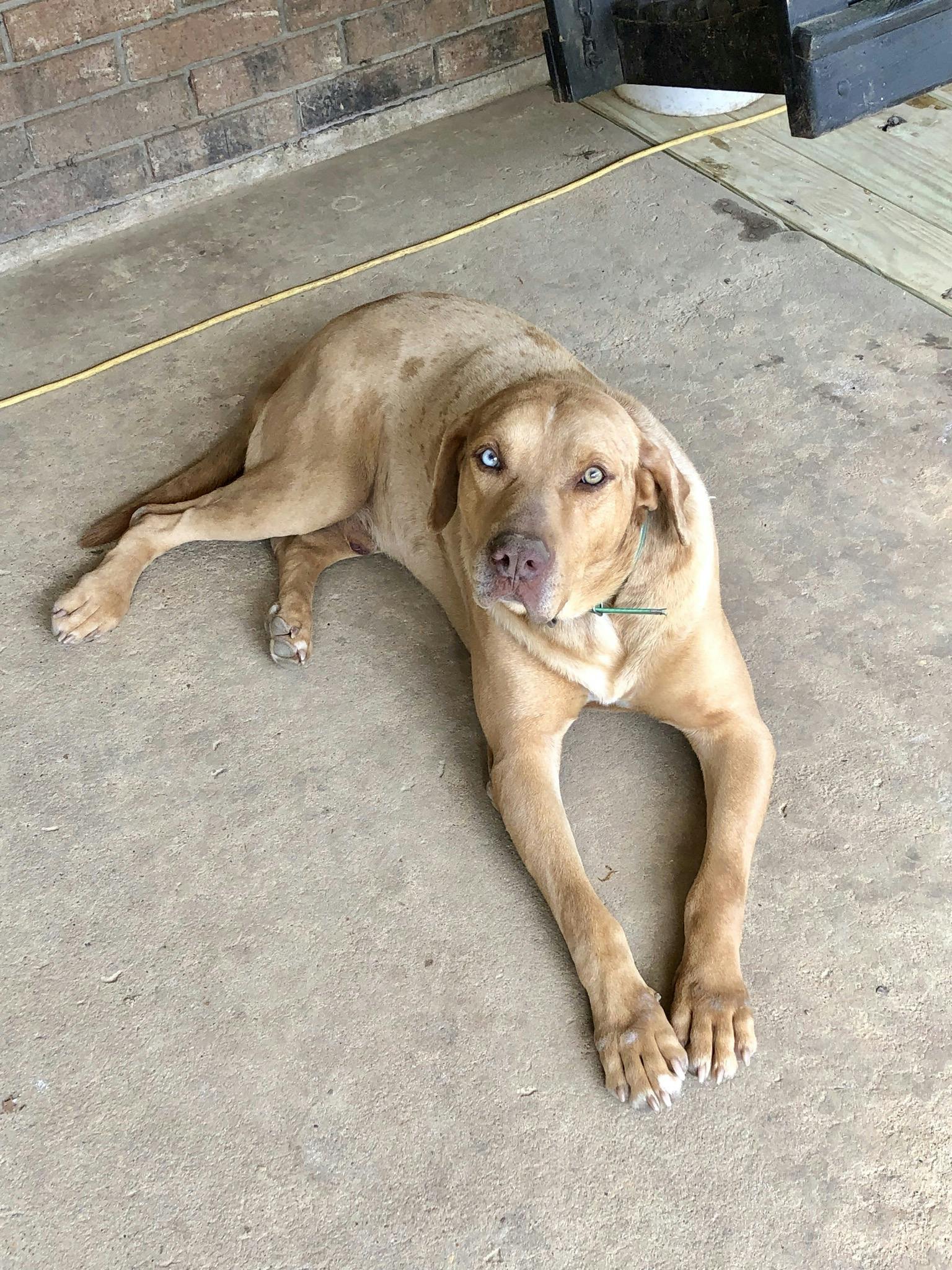 Hoss
Male
Catahoula Leopard Dog
Jena, LA
He was a big puppy and so we called him little "Hoss".