Introduction
Despite their almost irresistible cuddliness, the Chow Chow is not a breed to be underestimated. These regal fluffballs of delight are believed to have originated in Northern China where it was their job to act as noble guards of the temples. The Chow Chow breed is one of only a few of the ancient dog breeds that still exist today. 
With their obedient, clever and easy-going attitudes, Chow Chows have evolved from watchers of the temples, to working dogs – pulling and herding – to beloved and pampered pets. Even with their agreeable natures, they are fiercely protective of their humans and if not gently dissuaded, can become quite aggressive bodyguards. Once a Chow Chow's stubborn little heart has been won, it will be yours for life.
Chow Chow Dog Names in Pop Culture
Featured Famous Chow Chow Dog
Ghengis Khan
A famous pooch worth mentioning belongs to food, lifestyle and all-round business guru Martha Stewart. Named Ghenghis Khan (aka G.K.), the famous Chow Chow is a celebrity in his own right. Born in 2010, G.K. is the grandson of Martha's Chow Chow, Paw Paw, who passed away in a tragic fire.
Ghenghis Khan was the founder of the Mongol Empire; "khan" means leader and "Genghis Khan" means supreme ruler. With a name like that, Martha's pooch had a lot to live up to, and he certainly has. The noble leader has not only sired several litters, spreading Chow Chow puppy happiness all across America, he's also a champion show dog, earning himself the title of "Best Breed" at the Westminster Kennel Club Dog Show in 2012. When he's not siring puppies, G.K. spends his days taking leisurely walks around Martha's farm in Bedford, New York, or being lovingly groomed and pampered by his devoted staff. Along with Martha's other Chow Chows, Peluche and Empress Chin, G.K. is royally treated to delicious, home-cooked Martha Stewart meals from scratch! G.K. regularly dines on organic meat, veggies and rice, gourmet-style.
Another adorable Chow Chow that's much younger than G.K. but; nevertheless, already an internet sensation is Chowder, a 4-year-old from Manila, in the Philippines. Chowder has 329 000 followers on Instagram who follow his every move thanks to his mom and dad, who never actually intended to make their pooch famous but just couldn't help sharing the cuteness that is Chowder. Chowder also has a Facebook page as well as a few YouTube videos where people can follow him and marvel at his bear-like fluffiness while watching him wander through his day. Apparently, he loves the mall!
And if you think Chow Chows are just a pretty face, don't be fooled. Famous psychologist Sigmund Freud believed that his Chow Chows had a special understanding that allowed it to assess people's emotional state. His Chow Chow, Jofi, acted as a second-in-charge during his therapy sessions and was helpful when it came to calming down anxious patients, especially children.
Chow Chow Dog Name Considerations
Believed to date as far back as 3000 years, these canine teddy bears derive their unusual name from a Chinese word, which roughly translates to "puffy lion" in English. It's quite obvious why they were so named, with their king-of-the-jungle mane and stately demeanor. Known around the world for their distinct and distinguishing purple tongues and lips, they also stand out due to their curling, bushy tails and bear-like fur, which incidentally make them one of the best cuddling companions.
When naming your Chow Chow, it's important to find a name that encompasses all of the above aspects of their quirky personalities. Whether you choose to focus on their ancient Asian origin, their furry fabulousness, or their sturdy work ethic, finding a name for these beautiful bear-like puppies will require some research. Alternatively, some Chow Chow owners choose to name their pooches based on the color of their abundant fur, which comes in five different shades of cute: black, blue, cream, red and cinnamon brown. Often, people prefer to name their dogs once they've got to know them a little better. For that reason, some new owners choose to wait until unique aspects of their new Chow Chow's personality emerge, before providing them with the perfect title.
Votes
Name
Vote
8

Bear

Representing the bear-like appearance of Chow Chows

7

Kai

A multi-cultural name with several different meanings

6

Simba

Referring to the lion-like quality of the Chow Chow

6

Teddy

To highlight the adorable, teddy bear-like qualities of the Chow Chow

6

Fluffy

Obvious, but fitting

6

Cinnamon

For the fawn-colored pups

5

Tofu

A cute name from a soy-based food used in Asian cuisine

4

Orso

Bear in Italian

3

Ki

This is energy – pure and simple – the perfect name for a high-spirited pup

3

Dumpling

A staple Chinese food

3

Reiko

Japanese for "beautiful child"

3

Zen

A reflection of the calm spirit of Chow Chows

3

Lucky

For the pup that has it all

2

Wasabi

A hot sushi accompaniment – great for a feisty Chow Chow

2

Licorice

Cute and sweet

2

Butterball

Perfect for a cute and fluffy cream Chow

2

Occhi

Meaning eyes in Italian, with reference to the expressive eyes of the Chow Chow

2

Bhaloo

Means bear in Hindi

1

Yang

The quintessential male force

1

Leone

The Italian word for lion

1

Duncan

Brown-haired, dark warrior (Gaelic)

1

Duke

A name of royal origins

1

Chi

Young

0

Tao

Meaning a balanced way of life in Chinese philosophy

-2

Jett

A bold name for a black dog

-2

Akemi

Dawn of beauty

-3

Sake

A strong name, like the strong Japanese rice wine

-4

Bonsai

The art of growing tiny trees (or dogs)

-5

Digger

A rough-and-tough name for a rough-and-tough pup

-5

Redd

An apt name for a red-coloured Chow Chow
Female Chow Chow Dog Names
Votes
Name
Vote
4

Honey

A sweet name, ideal for a cream-colored Chow

3

Kiki

A cuter version of "ki" meaning energy

3

Pearl

As pretty as a pearl

3

Mo li

Jasmine flower

3

Mei ling

Means beautiful in Chinese

3

Sushi

A Japanese dish

3

Peluche

Means fluffy in French

3

Kimi

Means noble

2

Princess

A regal name for a regal dog

2

Scarlett

A fitting name for a red-colored pup

2

Raven

For a beautiful, dark-haired puppy

1

Kaia

A name embodying the gentle side of Chow Chows

1

Asia

A nod to the origin of the Chow Chow

0

Quennie

A perfect name for these regal queens

0

Kala

Means black in Hindi

0

Dara

The word for "star" in Cambodian

0

Tang

A powerful name referring to the Tang Dynasty

0

Yasmin

This name comes from Persian descent

0

Aika

This is the word for "love song"

0

Gigi

A cutesy name of Italian origin

-1

Yin

Representing the female vital force of the universe

-1

Empress

A leader of the puppies

-1

Roana

Reddy-brown, of Spanish origin

-1

Chopstix

Utensils used to eat Asian food

-1

Chanyaka

Blackberry in Russian

-1

Dunia

Means "the world" in Malay

-1

Sage

This is perfect for a wise old soul

-1

Reena

For a "gem" of a dog

-1

Mia

A Latin name meaning mine

-1

Noa

From Japanese meaning "my love"
Community Dogs With Chow Chow Names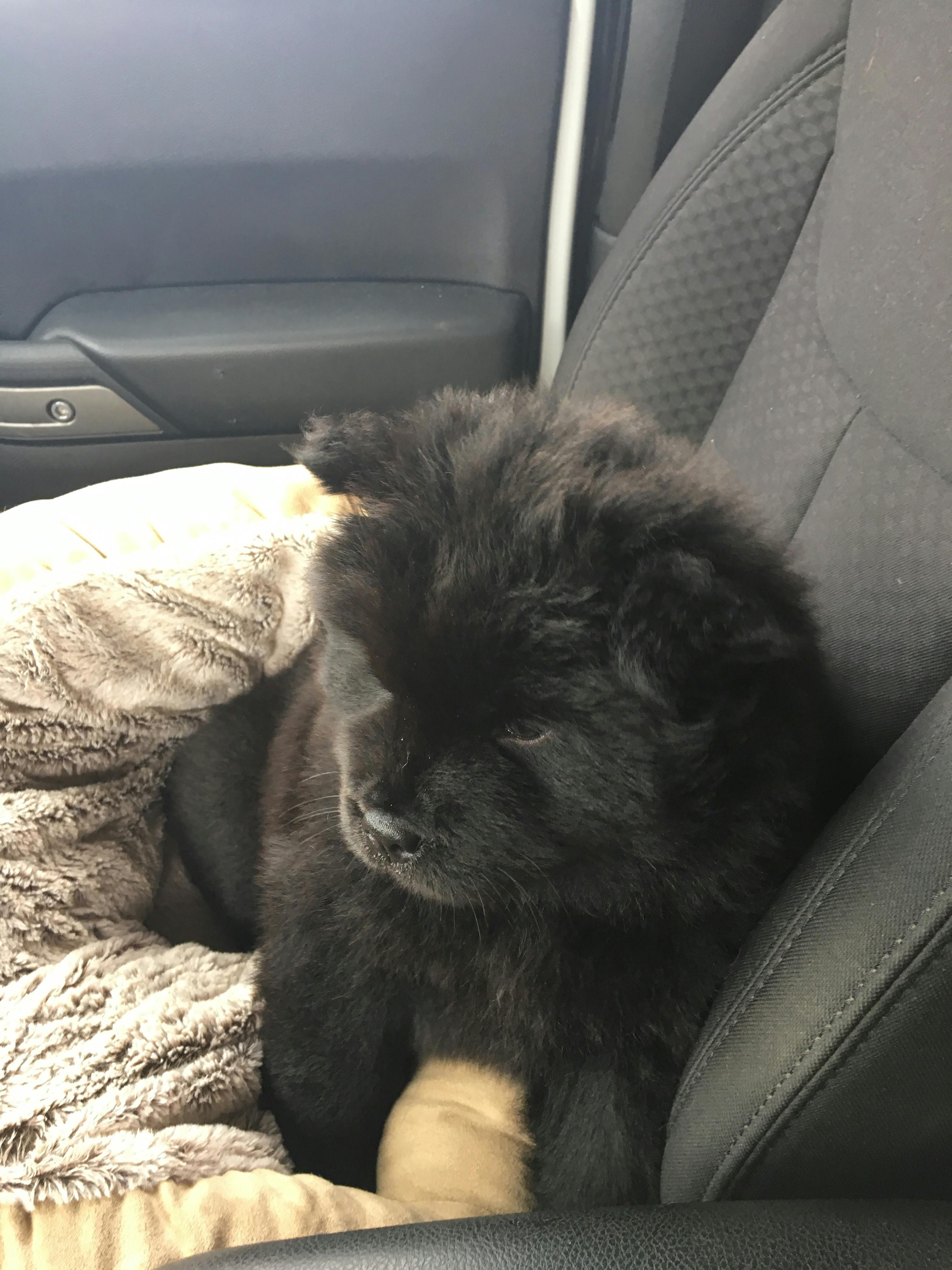 Baloo
Male
Chow Chow
Dunedin, FL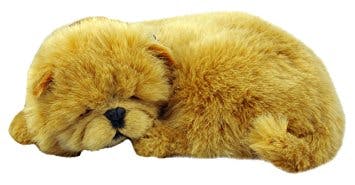 Teddy
Male
Chow Chow
Cottage Grove, WI
we picked this name because teddy is so fluffy and we thinks it looks like a teddy...
Olaf
Male
Chow Chow
Hilo, HI
he is fluffy and he is cute and a small little baby<3
Butterbeer
Female
Chow Chow
Indianapolis, IN
Me and my friend love Harry Potter.