Introduction
How many of you have  been faced with the dilemma of picking the name of a new furry family member? (A show of hands is not necessary!) We are fairly confident that, while this task isn't the most earth-shaking one, it is one which can strike "fear" in the stoutest of hearts, especially when you consider how important names are to we humans.  But, fear not! We are is here to help you over the humps!  We're going to show you how to look at this task in a different way and how to bring it under your control to reduce your stress levels.  Have you considered using the spelling of a name or word as a starting point for naming your dog?
Dog Names Ending in 'ee' in Pop Culture
Featured Famous Dog with a Name Ending in 'ee'
Yakee
Our Pop Culture spotlight is Yakee (Yakee A Dangerous Liason), a beautiful Pekingese champion who won Best In Show at the Crufts Dog Show in 2003.  For those of you who may not be familiar with the Crufts show, it is also a British show but it is larger and most prestigious than Westminster, even being noted as such in the Guinness Book of Records.  There is a complicated process by which non-British dogs are allowed to enter and compete.  There is a quarantine requirement which can be as long as six months, depending from which country the dog is coming.
Yakee began his conformation show career at the age of three months and was retired in 2003, after his Best In Show win, at the age of three years. He has won nine Best In Show Awards in his career prior to 2003 and a Golden Bone Award in 2002 for his work in dog shows.  He has sired a number of champion Pekingese dogs who carry on his tradition.

During the 2003 show performance and the award ceremony which followed, Yakee began to become overheated and had to be cooled off with ice. Prior to the Crufts competition in 2003, he had to have a surgery to resection the soft palate and laryngeal saccules to remove an airway obstruction.  This type of surgery did not disqualify him from conformation competition because it was for medical purposes but it does reflect back to the genetic breathing problems of the Pekingese breed as well as other breeds having the shorter muzzle or flat face, a condition called Brachycephalic Airway Syndrome.

Yakee, now retired, has sired several champion offspring and those offspring have won the Best of Breed for the Pekingese in 2004 and 2005.  One of his sons, Yakee If Only, has the honor of being ranked as the number one dog in America in 2005 after having won over sixty Best In Show titles as well as the Toy Group 128 times.  These wins were achieved in various types of shows.

Dog Name Ending in 'ee' Considerations
Names are so very important.  For those of you who have read (or are regular readers) of the Bible, you may have noticed how unusual the names of the people are, especially when compared to the names we have used down through the centuries.  Did you know that some of those Biblical names aren't necessarily
family names
, but are instead
names which describe
the individual or the hope the parents had for the individual?  This same name premise can be found in many other writings of similar eras and genres.  
So, having said that, it seems to us that names are pretty important and deserve some thought and consideration to be given in their choice...whether you're naming your children or the family dog, cat or bird.  Using the alphabet to find great names has been suggested and successfully used, but why not put a twist on that method? While utilizing the alphabet to choose a name may not be a new and novel idea, perhaps, instead of using the first letter of the name or word to determine your choice, how about trying the end of the word to make that choice? How about considering dog names ending in 'ee'?
Male Dog Names Ending in 'ee'
Votes
Name
Vote
2

Murphee

Alternative of Murphy which is Gaelic and Irish which means "sea warrior"

1

Rilee

Variation of Riley which is derived from an English word meaning "elements of rye, wood, clearing, meadow", "one who lived near a rye field"

1

Jessee

A variation of Jesse which is a Hebrew word meaning "gift"; was also the name of King David's father in the Bible

1

Jaycee

An English name which is phonetically based on initials; also the name of a local service organization

1

Ree

An English variation of Rye; an Old Norse word that means "long, narrow, gravel ridge"

1

Jeree

A unisex name and modern English variation of Jerry which means "may Jehovah exalt", "exalted of the Lord"

0

Skee

A unique game of handball

0

Raggee

A flowering plant from the Graminae family

-1

Chewee

A variation of Chewy which is short for Chewbacca, a character in the Star Wars movie

-1

Tobee

A Hebrew and English, alternative of Tobias and Toby, which means "God is good"

-1

Luckee

A variation of the name Lucas which is English and means "fortunate"

-1

Melee

A variation of Meli, a Native American word which means "one who is bitter"

-1

Zanee

A spelling variation of Zane which is a Hebrew word that means "gift from God"

-1

Frankee

A variation of Frankie which is French for "Frenchman" or "free one"

-2

Beebee

A name derived from an Old English place name which means "bee", "bye" or "settlement"

-2

Codee

An English word which means "cushion, helper"

-2

Henree

A variation of Henne which is a North German nickname for a poultry keeper

-2

Donee

A person to whom a gift is made

-2

Ghee

The name of clarified butter; a great name for that yellow dog

-2

Buckee

An English variation of Bucky which means "male deer"

-2

Whoopee

A word meaning noisy and boiterous; perhaps a good one for a particularly verbal pup

-2

Snickersnee

A Dutch term which means to engage in cut-and-thrust fighting

-3

Fidelitee

A spelling variation of fidelity which is an American word that means "loyalty and faithfulness"

-3

Rustee

A variation of Rusty which is an English nickname for a red-haired person

-3

Lee

An English word meaning "meadow or wood"

-3

Levee

A word which means raised ground; the name of one who lived on a piece of high ground

-3

Doolee

A spelling variation of Dooley which is an Irish surname meaning "male descendant of the Dark Hero"

-3

Awee

Having a chiefly Scottish origin, this word means "a little while"

-3

Gee

An Irish and Scottish word which is the reduced form of McGee and a common English name in northern England

-3

Peppertree

The name of a South American evergreen tree of the Cashew family which is used as a shade tree in mild climates
Female Dog Names Ending in 'ee'
Votes
Name
Vote
2

Rosee

A variation of Rose, Rose and Rosa which are Latin and English words meaning "fragrant flower"

2

Roxee

A variation of Roxy which is a Persian word meaning "dawn bright"

1

Abbee

A spelling variation of Abby which is a Hebrew word meaning "father rejoiced" or "father's joy"

1

Candee

A Latin and English word which means "clarity, whiteness, sweet"

1

Florree

A spelling variation of Florrie which comes from a Latin word meaning "mythical roman goddess of flowers"

0

Bessee

A spelling variation of Bessie which is a Hebrew word which means "oath of God" or "God is satisfaction"

0

Brandee

A spelling variation of Brandy which is a type of alcoholic beverage

0

Cassee

An Irish word that means "courageous, brave"

0

Daisee

A spelling variation of Daisy which is an English word which means "day's eye"; also the name of a pretty flower

0

Emilee

A Latin word which means "industrious, striving"

0

Fancee

A spelling variation of Fancy which is an English word meaning "like, love, inclination or ornamental"

0

Harmonee

A spelling variation of Harmony which is an English word meaning "unity, concord, musically in tune"

0

Halee

A spelling variation of Haley which is a northern English surname meaning "residing in a nook, recess or remote valley"

0

Hollee

An English word which refers to the Holly tree and is a common name given to Christmas-born girl babies

0

Sophee

A spelling variation of Sophie and Sophia which is a Greek word meaning "wisdom, skill"

0

Minnie

A variation of Minnie and short for Miryam which is a Hebrew name meaning "sea of bitterness", "sea of sorrow", "wished-for child", "lady or mistress of the sea"

0

Annee

A variation of Anna which is a Hebrew name meaning "gracious"

0

Missee

A diminutive of Melissa which is an English, Dutch, Ancient Greek and Greek mythology word meaning "bee" in Greek; also refers to the mythical nymph who cared for young Zeus in Greek mythology

0

Katee

A form of Kate and Katherine which is a Greek word meaning "pure"

0

Jamee

A Scottish word which means "is used as a woman's name"

0

Kittee

An English word which means "he who holds Christ in his heart" or "follower of Christ"

0

Lassee

A variation of Lass which is a Middle English term for an unmarried woman, or can mean "thin"

0

Sandee

A variation of Sandy which could be unisex in nature; also the canine star of the Broadway musical, later movie and comic strip series, "Little Orphan Annie"

-1

Happee

A spelling variation of Happy; a female character on the TV series "Scorpion"

-2

Cupee

A portion of a woman's head dress from the 1800's

-2

Flossee

A spelling variation of Flossie which is a Latin word referring to the mythical goddess of flowers

-2

Foxee

A variation of Fox, which is an animal name; also refers to someone who is smart, creative and cunning

-2

Honee

A variation of Honey which is an English word meaning "sweet

-2

Issee

A spelling variation of Issie and Isabel which is a Hebrew name meaning "God is my oath"

-3

Cutee

A variation of Cutie which is an informal reference to an attractive, charming or cute female person
Community Dogs with Names Ending in 'ee'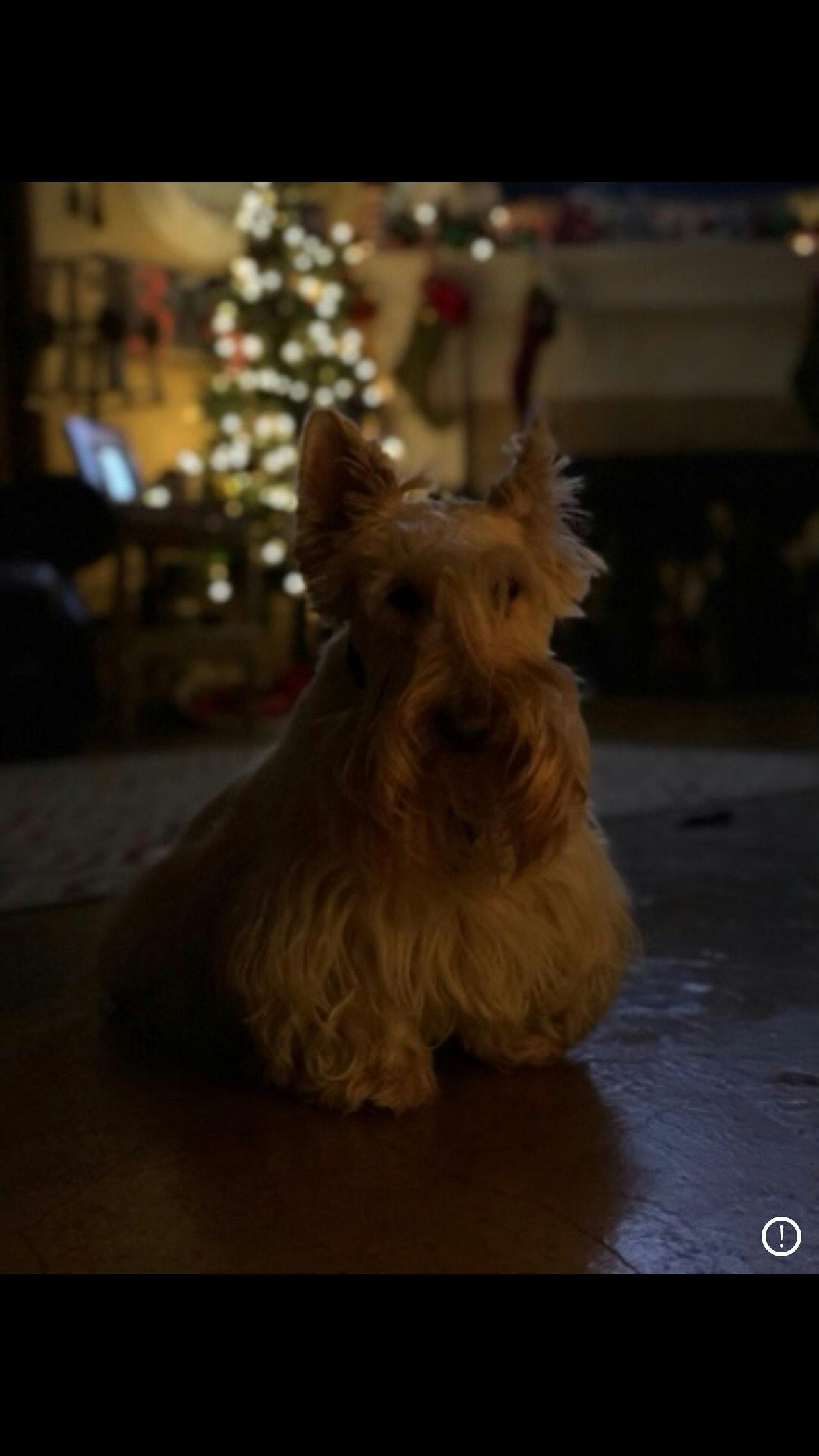 Baylee
Female
Scottish Terrier
Abilene, TX
I just liked the name & I always have an "EE" on the end of my dogs' names.