Introduction
The naming of that new puppy can seem like a tall, fog-shrouded mountain looming in the distance, complete with all of the unknown "terrors" associated with that goal.  When you're faced with this type of challenge, you basically have two main choices:  back away or forge ahead.  Of course, the easier of the two is to just back off and pick a generic name, but, I ask you, is that fair to that sweet, darling little bundle of love sleeping peacefully in your lap?  Aren't their names just as important as ours?   Don't they deserve a name tailored to them that shows that some thought and consideration given in that selection?  You bet they do!  And, in that vein, we'd like to invite you to let us help equip you to forge ahead toward that fog-shrouded mountain.
Dog Names Ending in 'ie' in Pop Culture
Featured Famous Dog with a Name Ending in 'ie'
Bobbie, the Wonder Dog
Our canine counterparts possess some amazing talents, skills and traits that we frequently find ourselves wishing were possessed by some of the humans with whom we interact.  For example, they were created with the most unconditional kind of love and loyalty that most of us have never experienced in other humans, and couple these with that bright, eager cheerfulness with which they greet us when we come home, and you have a combination that makes you wonder how you ever lived without them.  Our featured famous pop culture spotlight canine represents the epitome of love and loyalty ... Bobbie, the Wonder Dog!  
The real-life story of Bobbie occurred before many of us were even born ... in 1923 and 1924.  He was a 2-year-old Scotch-Collie mix who was owned by the Brazier family, residents of Silverton, Oregon.  It seems that the Brazier's took a car trip from their home in Silverton, Oregon to visit family in Indiana.  At some point during the car trip, Bobbie was separated from them.  As expected, a thorough search was mounted for their beloved furry family member, which was wholly unsuccessful.  Bound by time constraints, the lengthy trip, and fears of his abduction or untimely demise,  the time came when they had to continue their journey ... without their beloved Bobbie.  They reluctantly returned home to Silverton, Oregon and resumed their life -- minus an important family member.  About six months later, they awakened to find Bobbie standing on their doorstep ... mangy, scrawny, feet worn to the bone.  As unbelievable as it may sound, Bobbie had traveled 2,500 miles (over 4,000 km) across the country in the winter to come home to the Brazier's, his beloved human family.  Of course you're probably thinking .. "yeah, right", but when the story was published in the local paper, letters began arriving, addressed to "Bobbie, the Wonder Dog" or "Silverton's Bobbie", which confirmed his presence in various places along the way -- confirmation was given in the description of his unique coat/physical characteristics.  A thorough investigation was launched by the Oregon Humane Society and it confirmed that Bobbie had in fact walked over 2,500 miles alone in the winter weather to get back to his human family. 
Needless to say, he was greatly honored with medals, keys to the city, jeweled collar and a special appearance in the "Ripley's Believe It or Not".  When he died in 1927, he was interred with honor at the Oregon Humane Society,  Portland Mayor George Baker gave his eulogy and Rin Tin Tin later placed a wreath on his grave.  What greater love and loyalty could possibly have been displayed than that which was demonstrated by Bobbie in his journey back home!
Dog Names Ending in 'ie' Considerations
While it's true that the name possibilities are truly endless, it really doesn't need to be looked upon as such an overwhelming task, especially if you can keep it in the proper perspective.  For example, many people facing this challenge are able to isolate name possibilities based upon some characteristics of the canine in question ... coat color, coat texture, breed, gender, size or personality.  Once they have done the "divide and conquer" thing, then they have a smaller zone in which to focus.  It's like spring cleaning your house ... if you look at the big picture, the task can seem almost impossible ... but ... if you break the task down into individual rooms, the whole scenario can change immediately!  If you forge ahead with a plan, you'll be more successful and considerably less stressed.  But, maybe the coat, color, and breed aren't really areas in which you care to focus, or, maybe you've come up dry when trying this step.  It is in this area that we'd like to help - we'd like to suggest another path to travel - the alphabet.  May we suggest looking for names, or creating variations of some of your favorite names to end in "ie", either in the physical spelling or in the sound of "ie or y".  Stop and consider this ... you could literally turn any name into one that ends in "ie" simply by changing the spelling and adding the "ie".  Did that start some creative juices flowing?  Go ahead, try it and have fun with it.  One caution though, remember to consider what that new name will sound like when you find yourself calling her from across the dog park, from down the street or from several blocks away, to avoid embarrassing situations.
Male Dog Names Ending in 'ie'
Votes
Name
Vote
11

Charlie

An old German word which means "free man"

7

Tobie

A spelling variation of Toby which is of Hebrew and English origin of Tobias, which means "God is good"

7

Archie

A comic strip character and leading mass marketing comic book publisher

7

Chewie

A furry character in the "Star Wars" movies

5

Henrie

Named for David Clayton Henrie, an American actor, producer, director and screenplay writer

5

Bernie

Old German contraction for Bernard which means "bear"

4

Alfie

A 1966 British romantic comedy - drama film which starred Michael Caine

3

Billie

A spelling variation of Billy which is the name of a male goat

3

Buzzie

An alternative spelling of Buzz in honor of American astronaut Buzz Aldrin

2

Howie

A Scandinavian derivative word meaning "high guardian"

0

Freddie

A form of Alfreda, an old German and old English word meaning "elf or magical counsel"

0

Buddie

An English derivative and an alternate form of Bud which means "brother"

0

Rockie

In honor of the Great Rocky Mountains in the Western United States

-1

Blackie

An American musician and record producer

-2

Barrie

An old English derivative which means "burned clearing, fair-haired"

-2

Eddie

The mascot for British Heavy Metal Band Iron Maiden

-2

Arnie

Hebrew and old Norse word meaning "mountain of strength; eagle"

-4

Kennie

An English variation of Ken and Kenneth which means "strong, physically healthy"

-4

Larrie

A spelling variation of Larry and Lawrence, a Latin word meaning "from Laurentum"

-4

Jeremie

A French variation of Jeremiah; also the name of a town in Southwestern Haiti

-4

Laramie

An American Western TV series aired on NBC from 1959 to 1963; a city in the U.S. state of Wyoming

-5

Abrie

A variation of Abigail, a Hebrew "father of exaltation"

-6

Bellamie

A spelling variation of Bellamy; an old French word that means "handsome friend"

-6

Bogie

A nickname for screen actor Humphrey Bogart

-6

Muffie

A spelling variation of Muffin which is a yummy baked confection with endless flavor varieties

-6

Bennie

Hebrew and Latin word that is short for Benjamin and Ben, which means "son; blessed"

-6

Andie

German root word which means "man, warrior"

-6

Edelie

A form of Adeline, an old German words which means "noble"

-8

Avrie

A form of Avery, an old English word meaning "elf council"

-9

MacKenzie

An Irish/Gaelic origin, meaning "son of the wise ruler"
Female Dog Names Ending in 'ie'
Votes
Name
Vote
5

Calliopie

A variation of Calliope, of Greek origin, meaning "beautiful voice"; also a musical instrument

4

Daisie

A variation of Daisey, Old English word meaning "day eye"; also the name of a flower

4

Rosalie

A variation of Rosalia, an Italian word meaning "rose garden"

3

Leonie

A Latin word which means "lion"

2

Maisie

An English and Greek nickname for Margaret or Marjorie which means "pearl"

2

Laurie

A Latin derivative which means "from Laurentum"

1

Connie

Of Latin origin, variation of Constance which means "constant, steadfast"

1

Brandie

Of English origin, alternative form of Brandy which is the name of distilled wine

1

Bessie

Of Hebrew root, diminutive of Elizabeth and a variation of Betty which means "house; God is my oath"

1

Cheekie

A colloquialism used for a cute girl or a group of cute girls

1

Lucie

Of Latin origin, alternative spelling of Lucy which means "light"

0

Amelie

A form of Emily, from Latin root which means "rival; laborious", "eager"

0

Carrie

Old German variation of Caroline or Carolyn which means "free man"

0

Bonnie

A Scottish word meaning "fine, attractive, pretty"

0

Katie

Of Greek and English origin, a short form of Katherine and Catherine which means "pure"

-1

Janie

Of Greek and Hebrew origin, alternative of Eugenia which means "noble autocrat, God is gracious"

-1

Bunnie

Of Greek, Scottish and English origin, alternative spelling of Bernice and Bonnie which means "victory bringer; fine, attractive, pretty"

-1

Birdie

Of old German, English and American origin, variation of Bertha which means "bright, famous, little bird"

-1

Pippie

Of Greek origin, alternative form of Philippa which means "horse lover"

-2

Phoebie

A variation of Phoebe, of Greek origin which means "bright"

-2

Nessie

A form of Agnes, of Greek origin, which means "pure, holy"

-3

Aimie

Of Latin and old French origin, a variation of Aimee which means "beloved or to love"

-3

Addie

A variation of Adamina, a Hebrew word which means "earth"; it is a gender neutral name

-3

Aggie

A form of Agatha of Greek root which means "good, honorable"

-3

Ellie

A form of Alice of old German origin which means "noble, exalted"

-4

Florrie

Of Latin origin, alternative spelling of Flora and Florence which means "flowering, in bloom"

-4

Judie

Of Hebrew origin, a variation of Judith which means "from Judea"

-4

Abbie

Of Hebrew origin, a variation of Abigail which means "father of exaltation"

-4

Buffie

A reference to Buffie the Body, the stage name of Buffie Carruth, American model, fitness instructor and actress

-5

Vickie

Of Latin origin, alternative spelling of Victoria which means "conqueror"
Community Dogs with Names Ending in 'ie'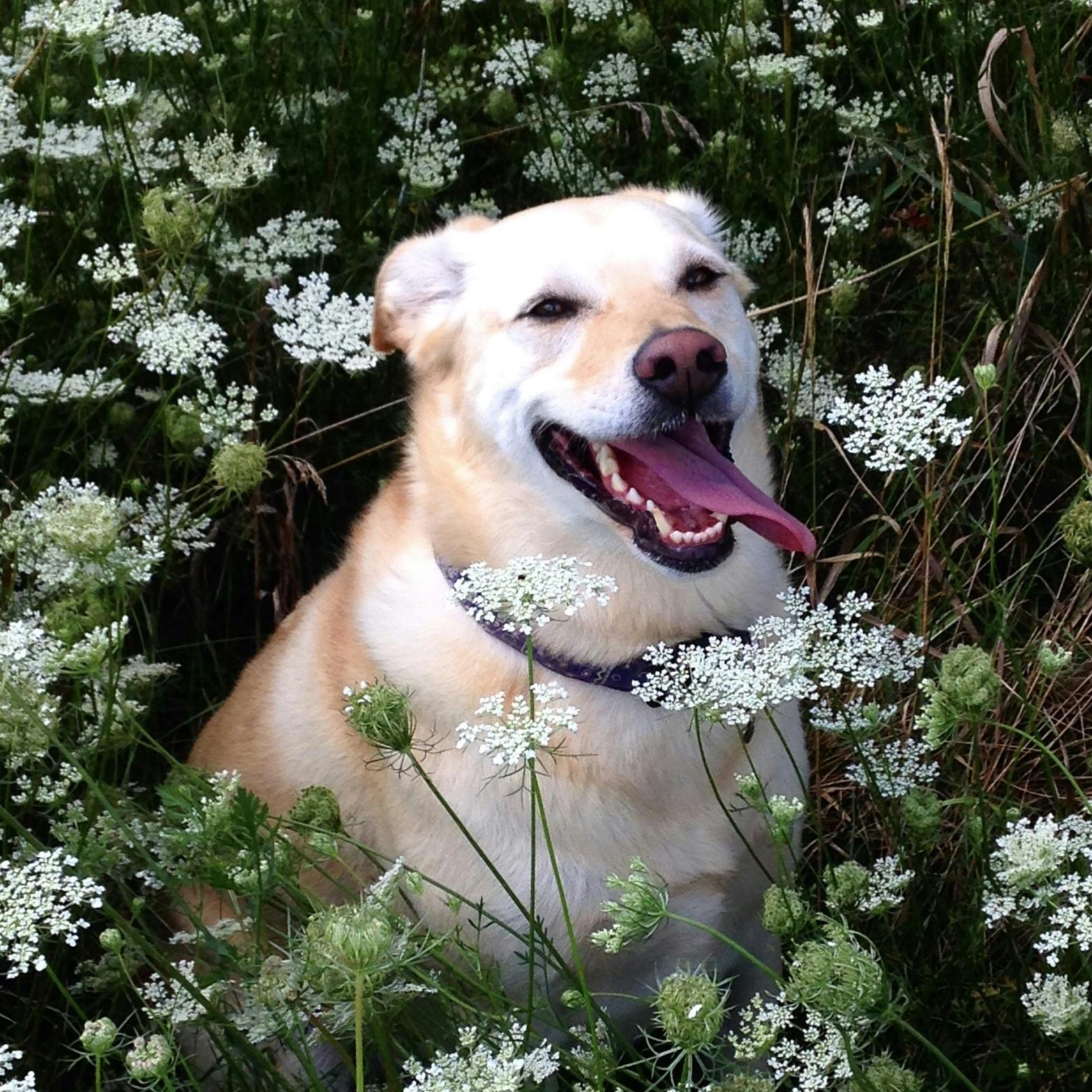 Andie
Female
Labrador Retriever
Jamestown, CO
There's a squirrel named Andie in the movie 'The Nut Job'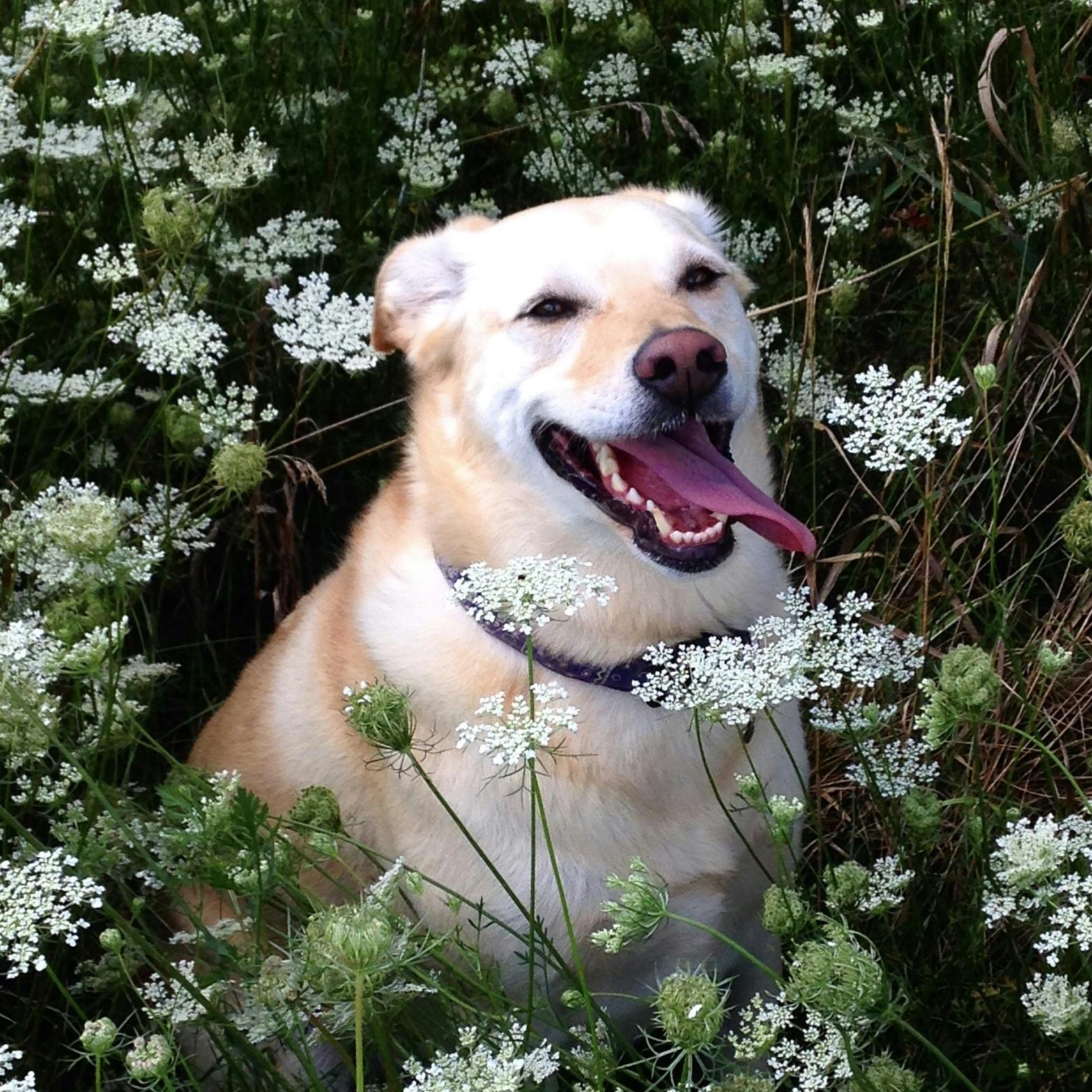 Andie
Female
Labrador Retriever
Jamestown, CO
There's a squirrel named Andie in the movie 'The Nut Job'
Ali
Female
Boxer
Little Rock, AR
Named after boxer Muhammad Ali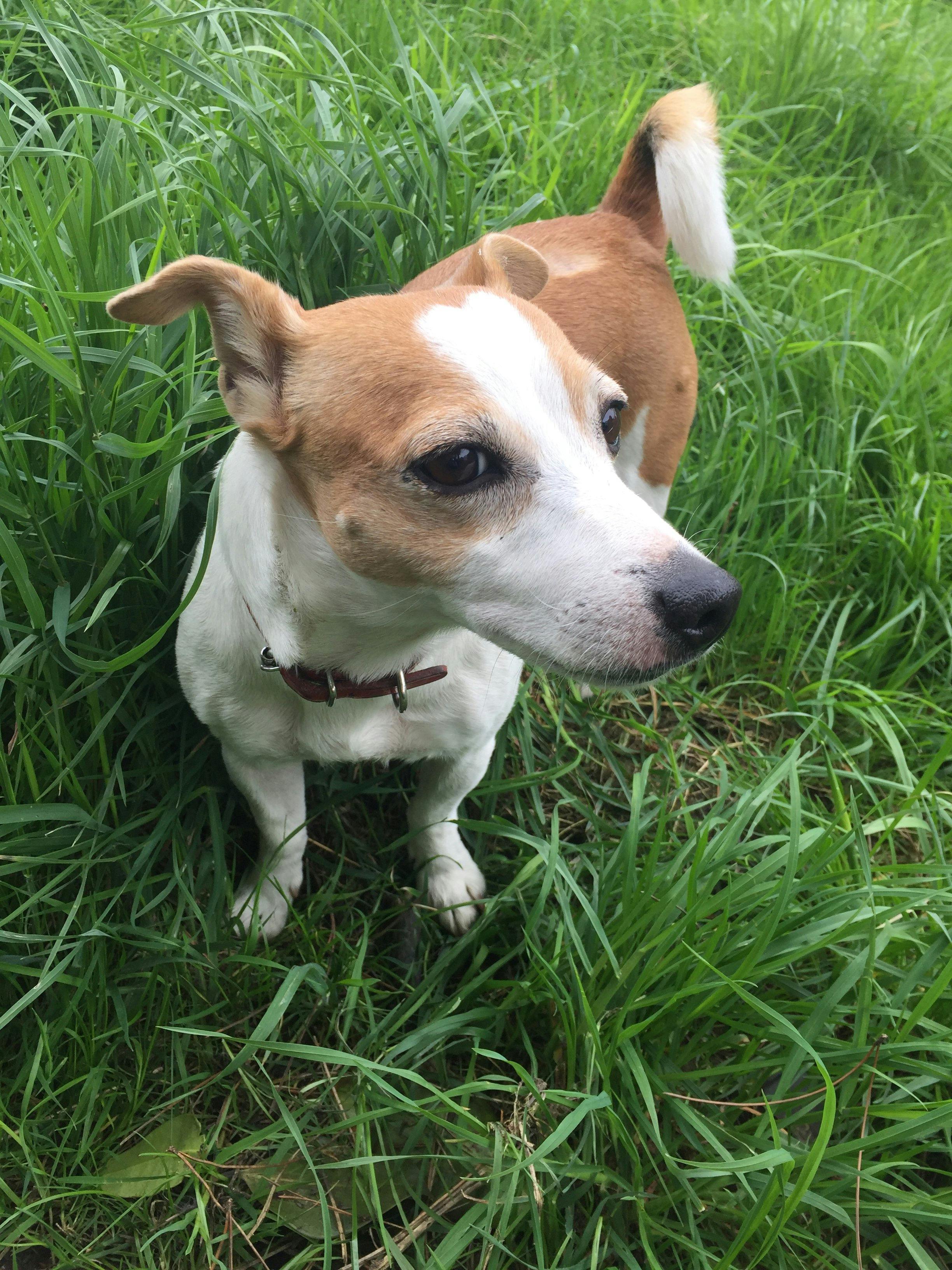 Jessie
Female
Jack Russell
England, AR
Personality
fun
Calm
Loving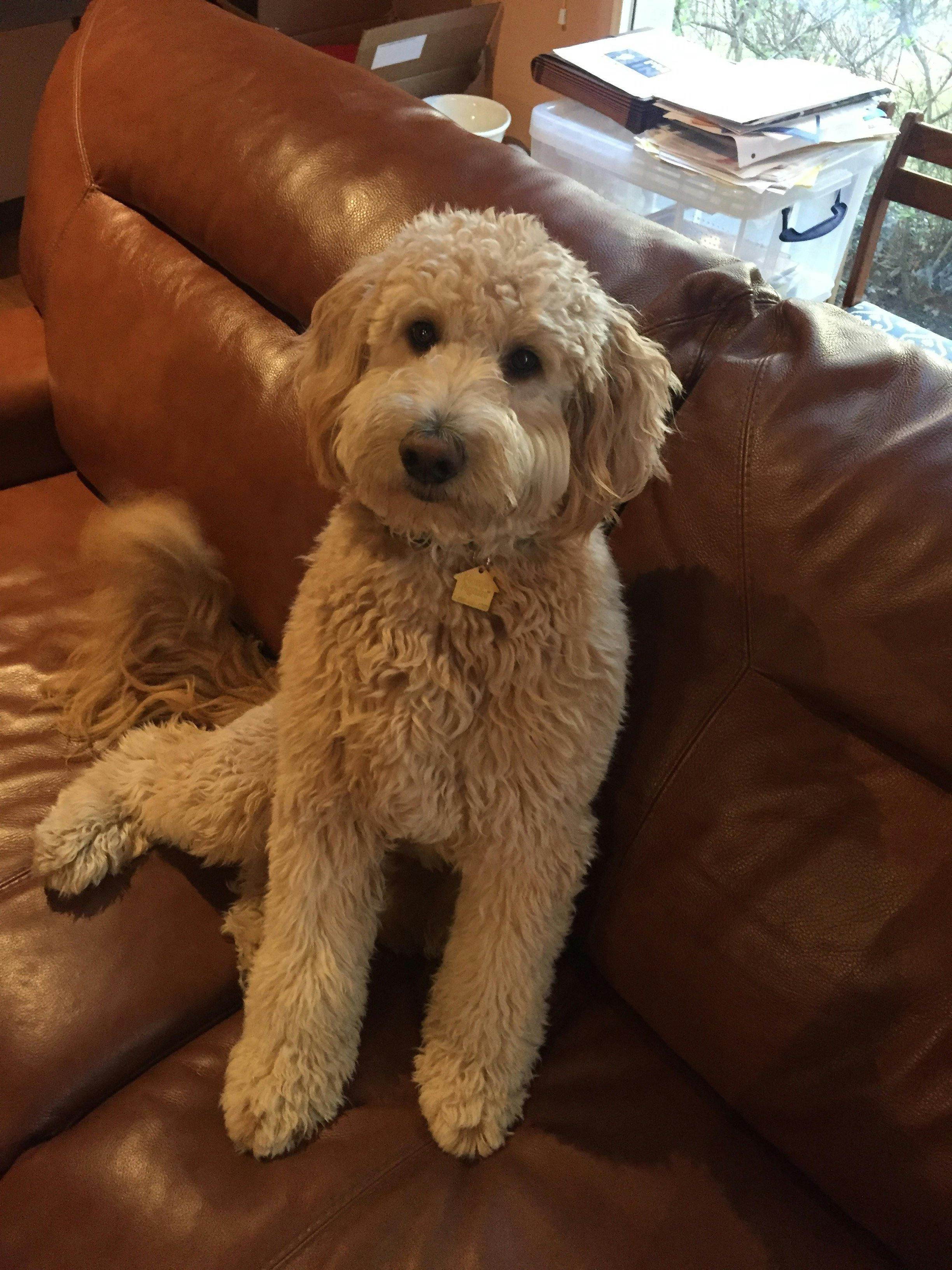 Reggie
Male
Goldendoodle
Berkeley, CA
"ie" names for dogs has been a tradition in my family and Reggie just stuck for our new dog. It really was between Reggie and Archie so the next boy dog is defiantly going to be Archie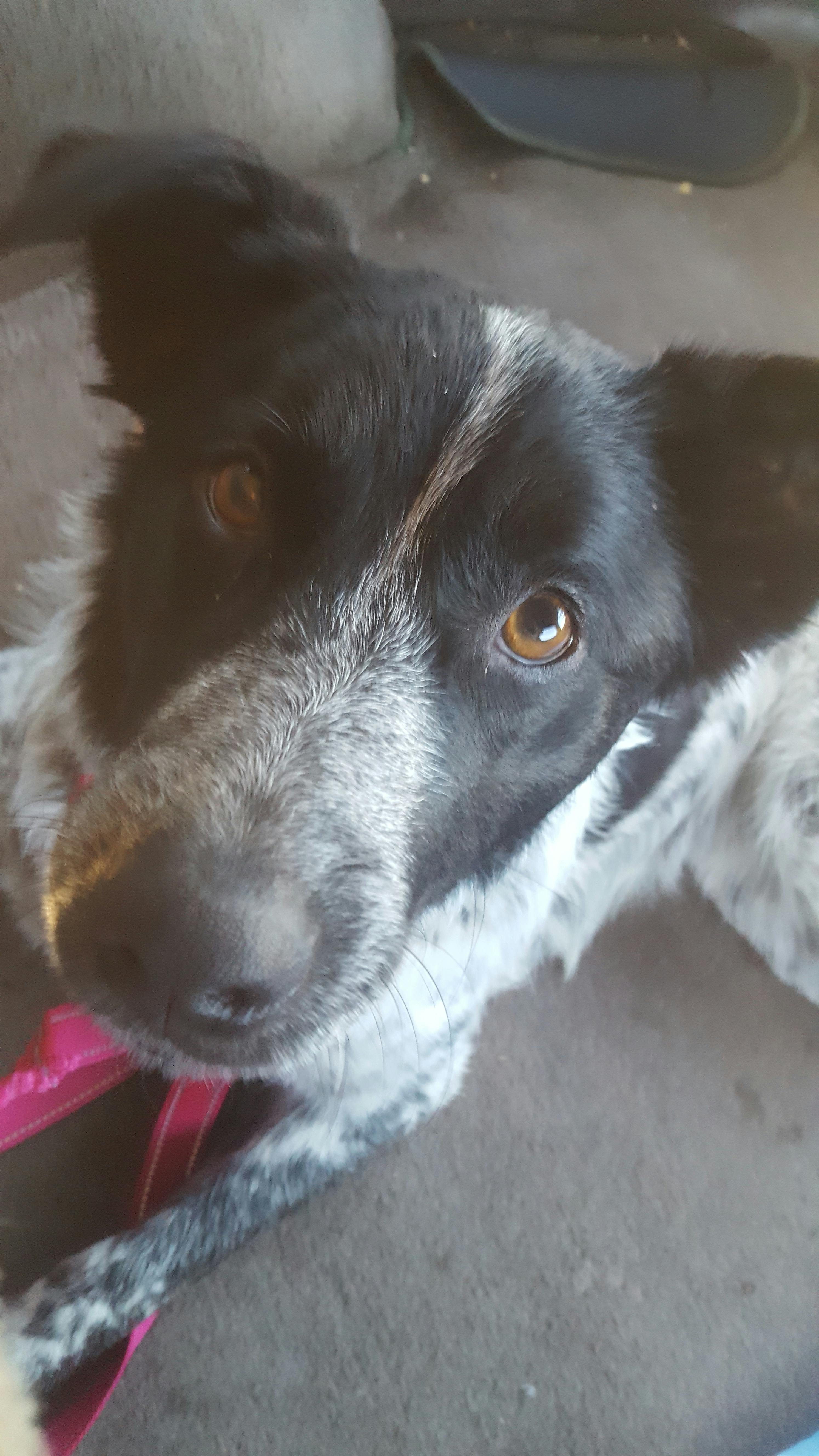 Minnie
Female
Australian Cattle Dog
San Jose, CA
We are fostering her. But while driving get to her first vet app. We finally just figured it out because she's black and white and had large black spots.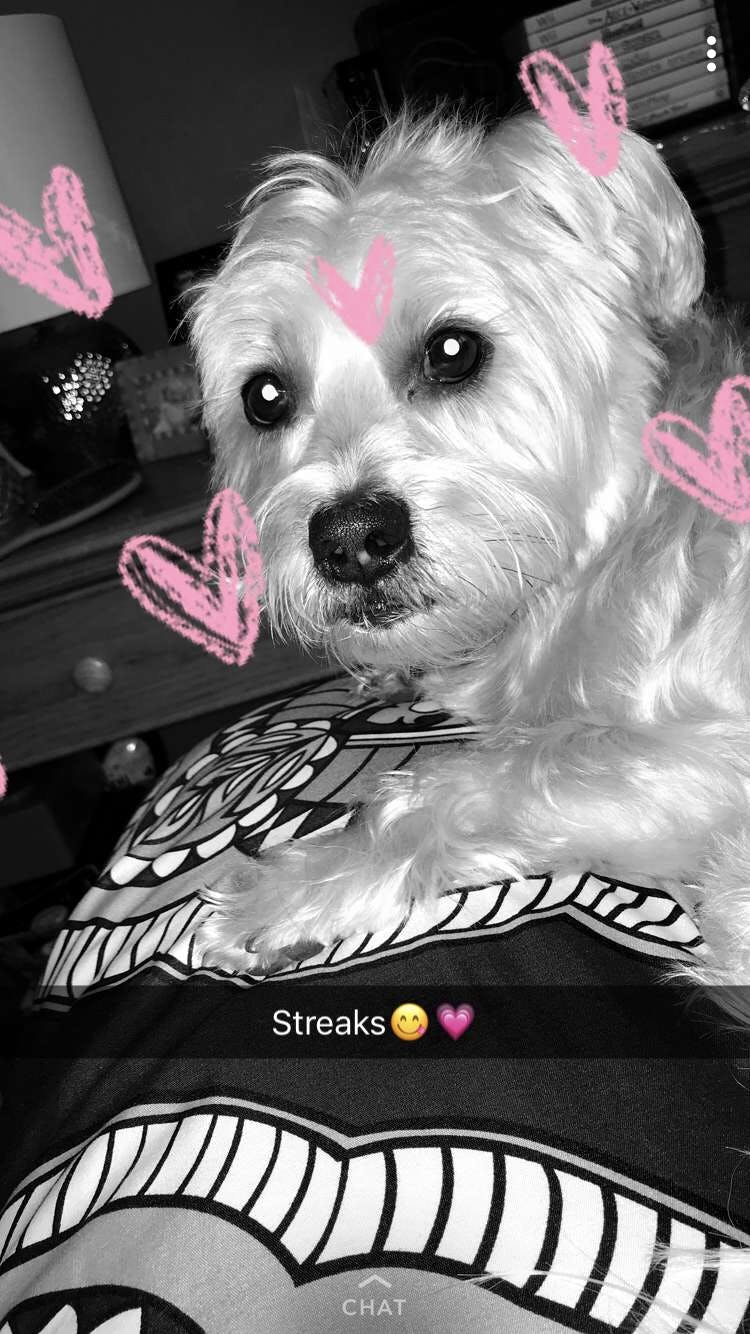 Hollis
Male
Yorkipoo
Brookings, SD
We didn't really know what to name him. My mother thought it was s good idea to name him after a doctor.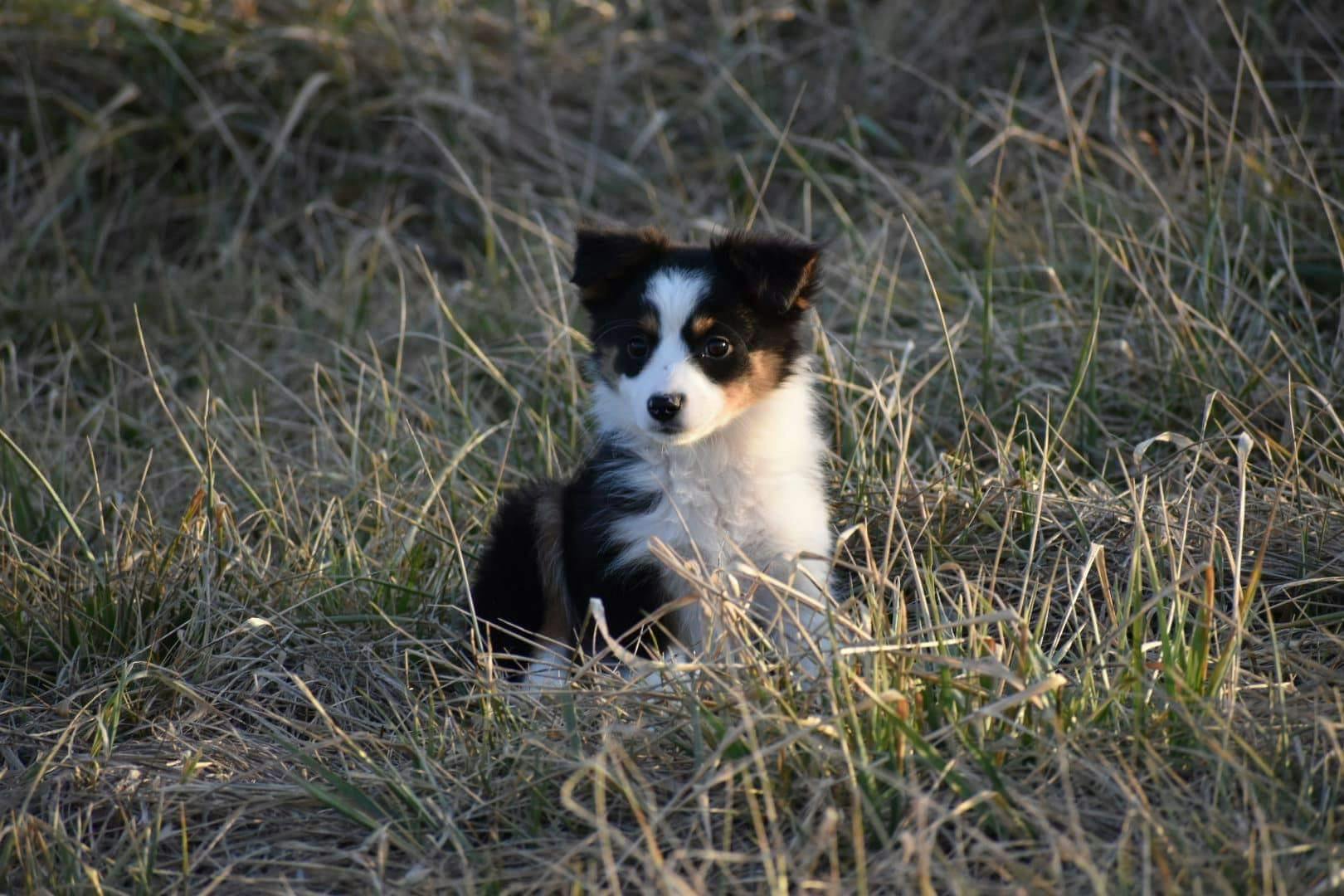 Annie
Female
Australian Shepherd or Mini or Toy Australian Shepherd
Adair, OK
Personality
Playful
Mellow
Calm
She was born on my grandma Annie´s birthday so we named her Annie