Introduction
Why do some people purchase a dog? They may do so for companionship, or for a lap dog, if you will. Others want a dog that will accompany them in the Great Outdoors, on long walks, or on the beach. Very active individuals may often seek out a high-energy pup to enjoy as they encounter life's adventures. Every energetic dog needs an energetic name to match their personality! Often, energetic dogs need both physical and mental stimulation in order to burn off that ever-present energy. These dogs are not meant to stay inside on the couch; they are meant to find adventure!
Dog Names Meaning Energetic in Pop Culture
Featured Famous Dog with a Name Meaning Energetic
Rowdy
When one thinks of an energetic dog, the adjective "rowdy" might fit the personality of a dog with a go-go-go disposition. The name Rowdy is a popular dog name, and, if the pup just happens to have extra bounce in their step, then the name is quite fitting. 
A fictional Rowdy is a character on the television comedy Scrubs. Rather, Rowdy is a stuffed dog that is often the punchline of many jokes on the show. Doctors Turk and J.D. own Rowdy, and they often use Rowdy to pull pranks on fellow characters. One frequently recurring gag is when Turk and J.D. put Rowdy in unexpected places - in front of their neighbor's door or guarding the shoes in Carla's closet. Friends of the pair have learned to look out for Rowdy,  and they really don't mind his presence. Interestingly enough, Turk and J.D. are attached to their stuffed companion. 

A second pup with the moniker Rowdy is a rather famous Labrador Retriever in his home state of Oregon. You see, Rowdy was born with a rare skin condition, vitiligo. Vitiligo is a condition in which the skin begins to lose pigment. In Rowdy's case, the fur right around his eyes began turning white, giving him the appearance of a white mask. In fact, Rowdy's owners are often stopped and asked if they painted the white circles around his eyes. However, this is not the only thing that makes Rowdy special. According to his owners, the Umbenhowers, Rowdy survived not one, but two, life-threatening situations. Rowdy has survived poisoning after drinking contaminated river water (his stomach had to be pumped after the ordeal). Then, Rowdy was shot mistakenly by police during a burglary. 
In April 2017, Rowdy was happy to meet a young man who also suffers from vitiligo. Eight-year-old Carter was diagnosed with vitiligo at the age of five, and Rowdy's owners agreed that meeting the pup might help Carter understand his diagnosis a little better. At the time, Rowdy had been experiencing vitiligo for approximately three years. Of course, Carter enjoyed playing with Rowdy very much. Part of the reason that Carter's mom reached out to Rowdy's family was because the Umbenhowers began posting pictures of Rowdy on Instagram, Facebook, and other social media outlets. The idea was to get the message out about Rowdy's condition, and, hopefully, help some humans with the condition. 
Dog Name Meaning Energetic Considerations
What dogs are considered the most energetic? A recent survey listed at least ten breeds thought to be the most active. Some breeds on the list are rather surprising; the Siberian Husky is known for their strength and stamina. However, few realize that the Husky is also quite playful and active as well. His overactive energy level can lead to mischievous antics, so it is always a must to give this breed plenty of play! 
Another surprisingly energetic dog is the Weimaraner. In addition to being quick, brave, and extremely smart, the Weimaraner loves to hunt. In fact, kept inside - even inside a fenced-in area - for too long, the Weimaraner becomes sulky and unhappy. He loves to accompany his owners anywhere and everywhere. Two other primarily hunting breeds are just as high-energy as the Weimaraner. The Pointer requires daily exercise, and, left to their own devices, the Pointer will chase small game in an effort to burn off some of that energy. The English Springer Spaniel is much the same, finding mischief when not properly exercised. 

Other breeds are known for their high levels of energy. The Jack Russell Terrier (think My Dog Skip) is always on the go, can jump tall fences, and loves to find adventure. The Miniature Pinscher (or Min Pin) is also ready for any adventure. Certainly, each of the aforementioned breeds deserves a name which depicts their energy levels! 
Male Dog Names Meaning Energetic
Votes
Name
Vote
5

Loki

The Norse god known for making mischief

2

Spirit

As in one who is "spirited," animated and full of life

2

Frisky

One who is full of energy and playful

2

Bolt

A cartoon dog who had the ability to move quickly

2

Storm

Storms often come in quickly and may cause chaos

2

Chase

You may find yourself chasing the energetic pup down

1

Rowdy

An energetic dog might be considered "rowdy"

0

Chipper

The term "chipper" refers to one who is alert and upbeat

0

Bullet

This name denotes speed

0

Rip

This name also infers great speed

0

Scooter

A scooter might be a pup that moves quickly from one activity to another

0

Chaos

Some energetic pups unwittingly cause chaos

0

Rascal

An adorable troublemaker

0

Trouble

An energetic dog may often find himself in trouble

0

Flash

The superhero The Flash is known for moving quickly

0

Trigger

His energy can be triggered by anything

0

Dynamite

A pup with an explosive personality

0

Mischief

Sometimes all that energy gets a pup into trouble

-1

Frenzy

Some energetic dogs might come across as being in a frenzy

-1

Boomer

As in "Here Comes the Boom" - a pup that makes his presence known

-1

Boogie

A hyper pup may seem to "dance" around the room

-2

Skip

Willie Morris' terrier who was known for jumping over fences

-2

Hooligan

One that causes trouble, or a British soccer fan

-2

Brio

A Celtic word that literally means "energy"

-2

Hopper

A great name for a pup that seems to go from one activity to another

-2

Rocket

This name would fit a very quick dog

-2

Ziggy

May describe a pup that zigs and zags

-2

Jett

Another name denoting speed; a great name for a black Labrador Retriever

-2

Nitro

A name associated with an explosive personality

-2

Bam Bam

The Rubble's son, a character known for wreaking havoc
Female Dog Names Meaning Energetic
Votes
Name
Vote
2

Jolly

Full of happiness and energy

2

Nova

The effect of an explosion of a star

1

Peppy

One that is full of energy

1

Blithe

One who is carefree, a trait often associated with energy

1

Dart

To move from one place to another quickly

1

Pepper

A spice that denotes energy

0

Fancy

One who operates on a whim

0

Sunny

Energetic dogs are often perceived as "sunny" or happy

0

Merry

Another name meaning happy

0

Larkin

Denoting happiness, "happy as a lark"

0

Ferrari

As in the high-end race car

0

Smoky

May refer to one who moves quickly

0

Zippy

Denotes a pup that moves quickly

0

Flo

One who seems to move continuously

0

Porsche

As in the luxury car that is often used as a race car in Europe

0

Shelby

The Shelby Cobra is the fastest incarnation of the Ford Mustang

0

Moxie

A term that often denotes vigor, energy

0

Cha Cha

A dance, but can refer to the quick moves of an energetic pup

0

Fiesta

A term meaning "party," so many energetic dogs bring the party with them

0

Bongo

A type of drum, this name just sounds energetic

0

Cayenne

A hot pepper, energetic dogs are sometimes spicy

0

Gale

Storm winds, an energetic girl might seem to bring about a storm of activity

0

Happy

Energetic dogs often appear very happy

0

Jolt

An energy drink

0

Mocha

A type of coffee; a good name for a chocolate Labrador Retriever

0

Perky

One with energy often seems perky

0

Rally

As in rally race cars

-1

Bubbles

An energetic dog is often described as "bubbly"

-1

Fly Girl

An energetic dog that is very cool at the same time

-1

Sparkle

One that shines, often associated with being vibrant
Community Dogs with Names Meaning Energetic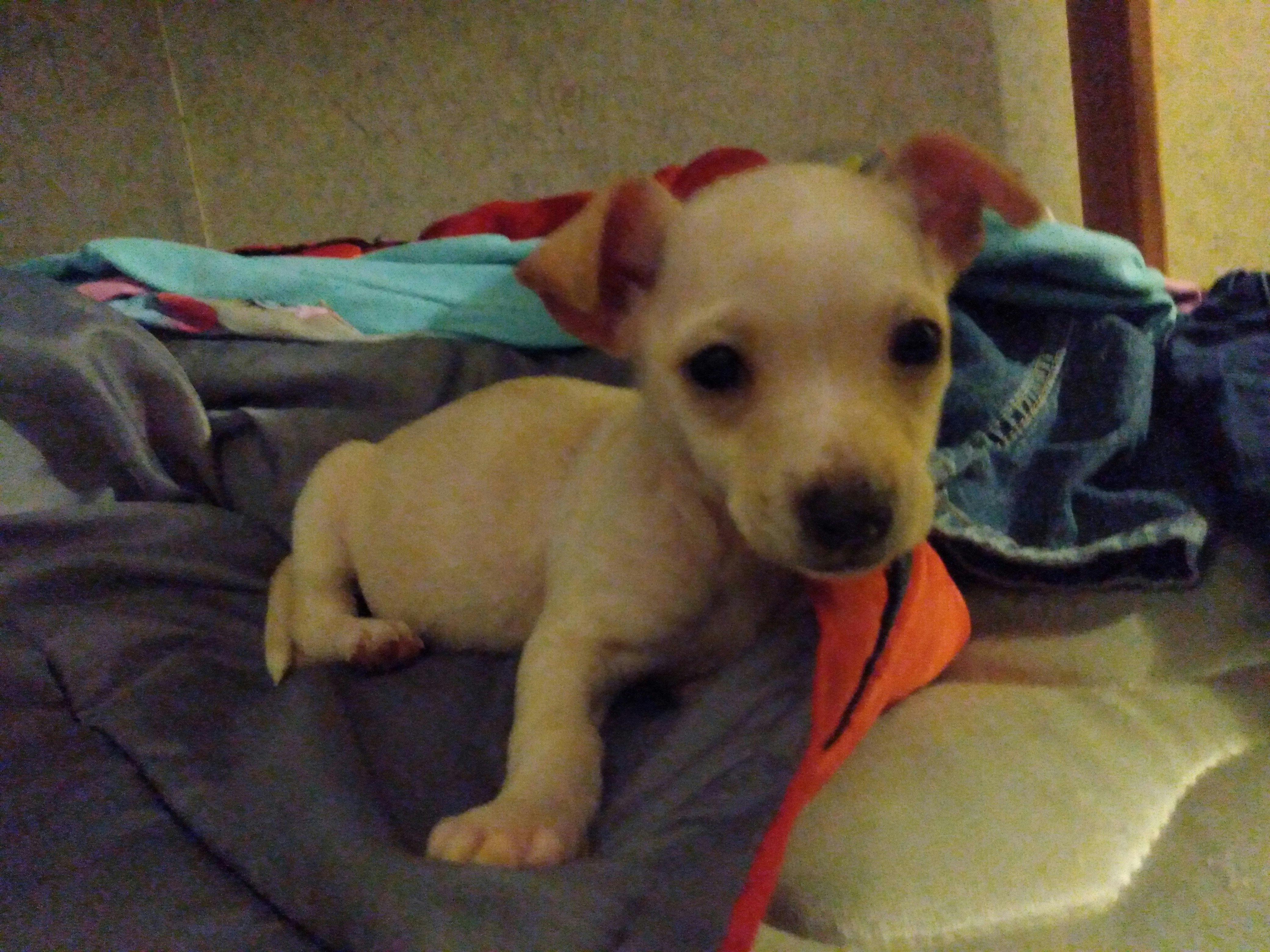 Flash
Female
Pit Bull
Morton, PA
Flash because it means really fast