Introduction
Strength is defined as a beneficial quality or attribute of a thing. (The term "thing" must include dogs, right?) A large, powerful looking dog needs a name that exemplifies that brute strength, right? Should a Chihuahua have a name like Brutus? In actuality, any dog of any breed or size is entitled to a name that means strength. Yes, any dog can be strong, and he or she deserves a name that depicts that inner strength. By the same token, large, muscular dogs deserve a name that highlights their prowess. Exploring names that mean strength can lead potential pet owners to the perfect name for their pooch.
Dog Names Meaning Strength in Pop Culture
Featured Famous Dog with a Name Meaning Strength
Spike
Spike - according to the dictionary, it means "a long, heavy nail." A vision of a railroad spike comes to mind. A spike-hail can be as long as half the length of a man's arm. Spikes are so large because they hold together heavy pieces of wood. They are both tough and strong at the same time. With this in mind, isn't the name "Spike" the perfect moniker for a large, strong dog? 
One of the first - and one of the most famous - dogs named Spike is the large Bulldog featured on the Tom and Jerry cartoon. Coupled with his son Tyke, Spike provided the perfect foil for cat Tom and his mouse friend, Jerry. At times, Spike could be friendly. However, cat Tom often enjoyed antagonizing Spike, or, more often, putting Tyke in the way of danger. When this took place, Spike had no choice but to become fierce and exact revenge on Tom and Jerry. On occasion, Spike can be found behaving in a rather friendly manner toward his archenemy Tom. However, this is a rarity. Spike is most often portrayed as a powerful, but loving father. 

The Looney Toons cast of cartoon characters also includes its own Spike the Bulldog. (Tom and Jerry's Spike is known as Spike the Bulldog or as part of the "Spike and Tyke" combo.) Spike is also an American Bulldog. He is large and burly, and he has an overall bad attitude to match his physical prowess. Whereas Spike Bulldog of Tom and Jerry fame is teamed with Tyke, Spike's son, Spike the Bulldog is paired with a Terrier mix named Chester. Chester serves as a mouthpiece for Spike the Bulldog. He is also a foil for Spike the Bulldog. While Spike rarely speaks, Chester is continually talking. Chester often goads Spike into situations which require him to prove his toughness. Although Spike and Chester only appear in two cartoon shorts, in each, they are pitted against Looney Toons staple character, Sylvester the Cat. In each short, Chester teases Spike about fighting with the cat. In each cartoon, Sylvester ends up defending himself successfully against Spike, making him seem not so strong after all. 
Although each of the cartoon characters mentioned above are generally depicted as tough guys, they each have a "soft" side. Perhaps this is the real depiction of their strength. Spike the Bulldog fiercely loves his son, and he will go to any lengths to protect him. Spike the Bulldog does not back down from the challenges he faces even if he is not successful in his endeavors. Yes, Spike is a great name for a powerful, strong dog. 
Dog Names Meaning Strength Name Considerations
Why should a potential pet parent consider giving their new pup a name that relates to strength or that means strength? Certainly, some particular breeds personify strength. These breeds include the Saint Bernard, Mastiff, Rottweiler, Irish Wolfhound, Pit Bull, Siberian Husky, Boxer, Great Dane, and the German Shepherd. The Saint Bernard is legendary for working in snowbound mountainous areas to save lives of travelers who became trapped during snowstorms. Also, Stephen King depicted his rabid Cujo as a Saint Bernard in a novel of the same name; the Saint Bernard, although sick, is able to tear into a small car. The Mastiff is a humongous dog who has been entrusted to guard the homes of many throughout the years. The Rottweiler is a distant relative of the Mastiff, and he was traditionally used to drive cattle to the marketplace in his home of Germany. The Irish Wolfhound is a gentle giant; however, he measures over six feet in height standing on his back legs. The Pit Bull is a tenacious dog, as is the Siberian Husky. The Boxer and Great Dane are both very large, powerful dogs. The German Shepherd is known for his work as a military dog and a police dog. Each of these breeds exemplify strength, be it physical strength or other areas of fortitude.
Male Dog Names Meaning Strength
Votes
Name
Vote
6

Allen

Meaning rock, a rock doesn't move so is a symbol of strength

5

Beau

The ideal name for a handsome dog, as that is the meaning

4

Bogey

A derivative of Bogart, which means bow strength

4

Arthur

Meaning bear, King Arthur's family shield was a bear

3

Butch

Having a masculine appearance, perfect for a male Mastiff

3

Cato

Roman senator in Julius Caesar

2

Asa

A doctor, would be a good name for a spirited pup

2

Chase

A huntsman, will be fitting for a curious Terrier

1

Anax

From the Greek; meaning tribal ruler

1

Ajax

Greek mythological hero; also means eagle

1

Ezekiel

Hebrew; meaning strength of God

1

Amari

Meaning builder, could also refer to football player Amari Cooper

1

Brian

A strong and virtuous dog will suit the name

0

Andre

French, meaning warrior and for a dog who struts his stuff

0

Armand

A soldier; Armand is French in origin

0

Buck

A male goat or deer

-1

Barrett

One said to have the strength of a bear

-1

Aiden

Meaning little fire, for a feisty dog (one who has inner strength)

-1

Alexander

Meaning defender of men (Alexander the Great, Greek hero)

-1

Angus

Scottish or Celtic, meaning first choice

-1

Bernard

Meaning bear-brave

-1

Billy

For a dog who watches over you, means protection

-1

Boris

Russian, meaning battle

-2

Baron

An initial title of royalty; current name of the first son

-2

Caesar

Julius Caesar, ruler of Rome

-2

Abraham

Father of many nations

-2

Axel

Father of peace

-3

Abira

From Hebrew origin, meaning strong

-3

Chief

High ranking in authority is the meaning of the name
Female Dog Names Meaning Strength
Votes
Name
Vote
7

Brietta

Stands for strong; a variation of Briar

7

Rona

Ruler, advisor; could also be a feminine version of the Japanese ronin soldiers

6

Amory

Bravery and power

6

Matilda

Powerful battler; can also refer to the character Matilda in a movie by the same name

5

Alcina

Strong-willed, best for an independent dog

4

Dyna

Powerful in meaning and a variation of Diana

4

Sloane

Fighter; could refer to tennis star Sloane Stephens

3

Audrey

Noble strength as in Audrey Hepburn, the Hollywood starlet

3

Mildred

Gentle strength; a traditional female name

3

Minka

Russian, meaning strong, resolute

3

Trudy

Strength of the spear

2

Tillie

Powerful battler; a great name for a Boston Terrier

1

Gabrielle

A Hebrew name meaning God is my strength

1

Bernadette

Bear-brave, feminine version of Bernard

1

Breanna

Strong, noble; also a popular name for humans

1

Brita

Strong one from Britain

0

Ashanti

This means a great woman

0

Bedelia

Power and strength, also can refer to Amelia Bedelia, a cartoon character

0

Erica

Eternal ruler; also a type of flower

0

Gertie

Strength of the spear

0

Richelle

Meaning strong power, Richelle Mead is the author of the Vampire Academy series

0

Shakti

Power; this is a traditional African name

0

Stephanie

Crowned in victory; feminine version of Stephen

-1

Birkita

This means strong and is Russian in origin

-1

Connie

Steadfast, like the name Allen, it means unmoving

-1

Kelly

Meaning war and Gaelic in origin

-1

Rane

A variation of Ragnar, which means strong counselor

-3

Cassiel

She who entangles men is the meaning of this pretty dog name

-3

Millicent

Meaning strong work, a variation of Millie and would be superb for a Poodle

-3

Nina

Meaning strong, one of Columbus' ships was the Nina
Community Dogs with Names Meaning Strength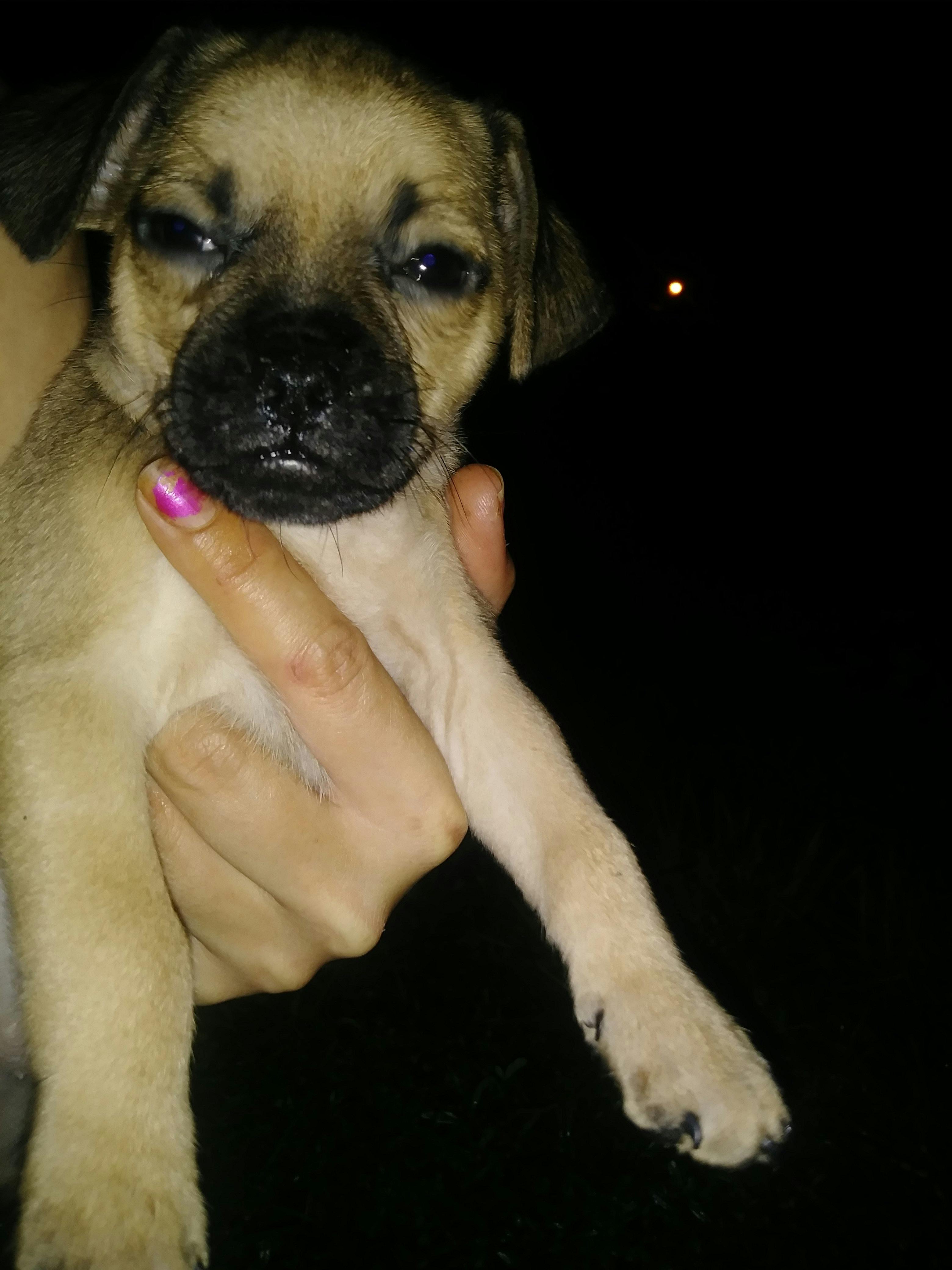 Raptor
Male
Pug
Altha, FL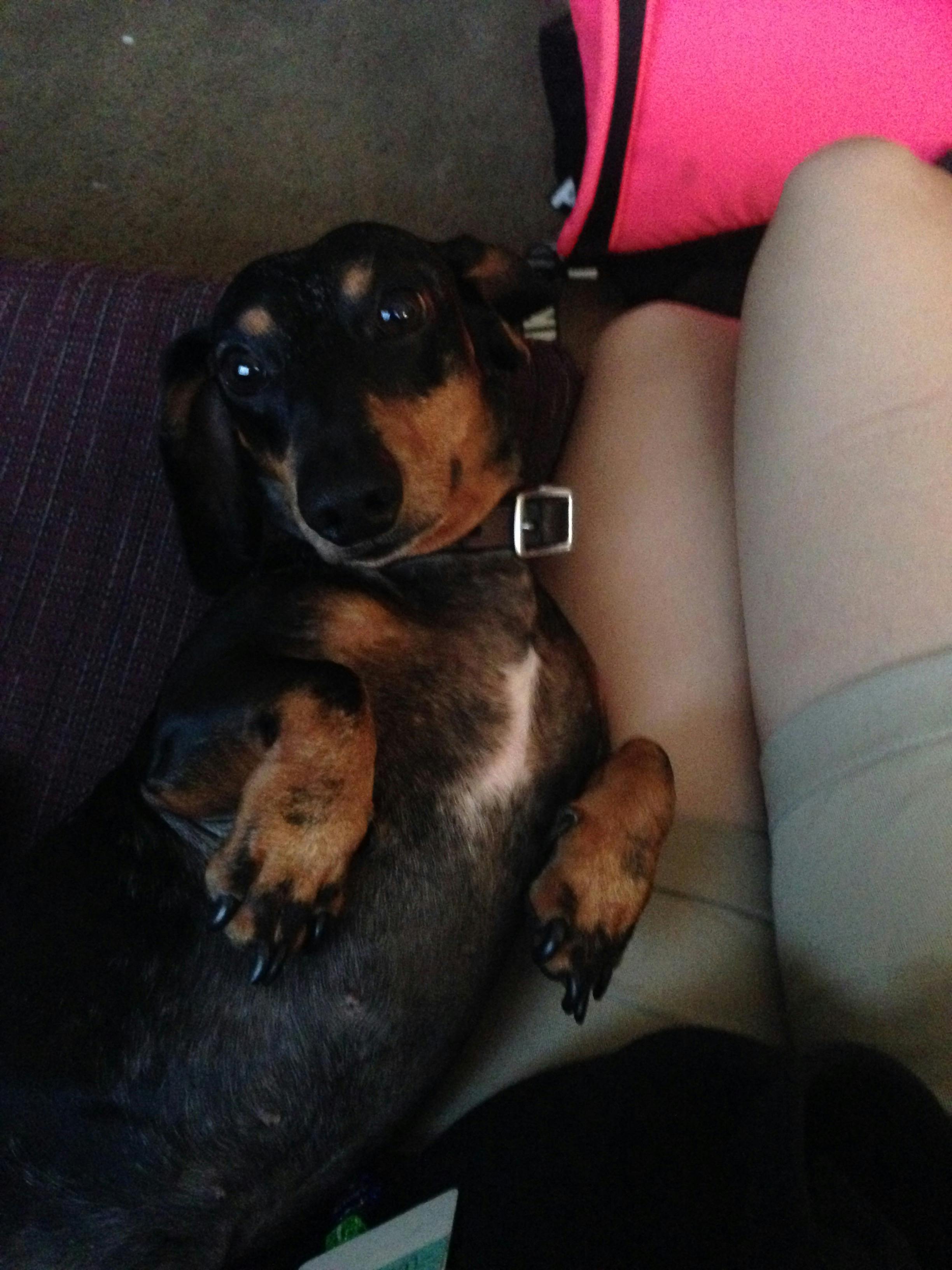 Samson
Male
Dachshund
New Iberia, LA
Personality
Sweet
Excitable
Calm
Loyal
Loving
Protective
He's a weenie dog, so we thought naming him Samson, which is a name of a man who had big muscles and lots of strength, was funny and ironic.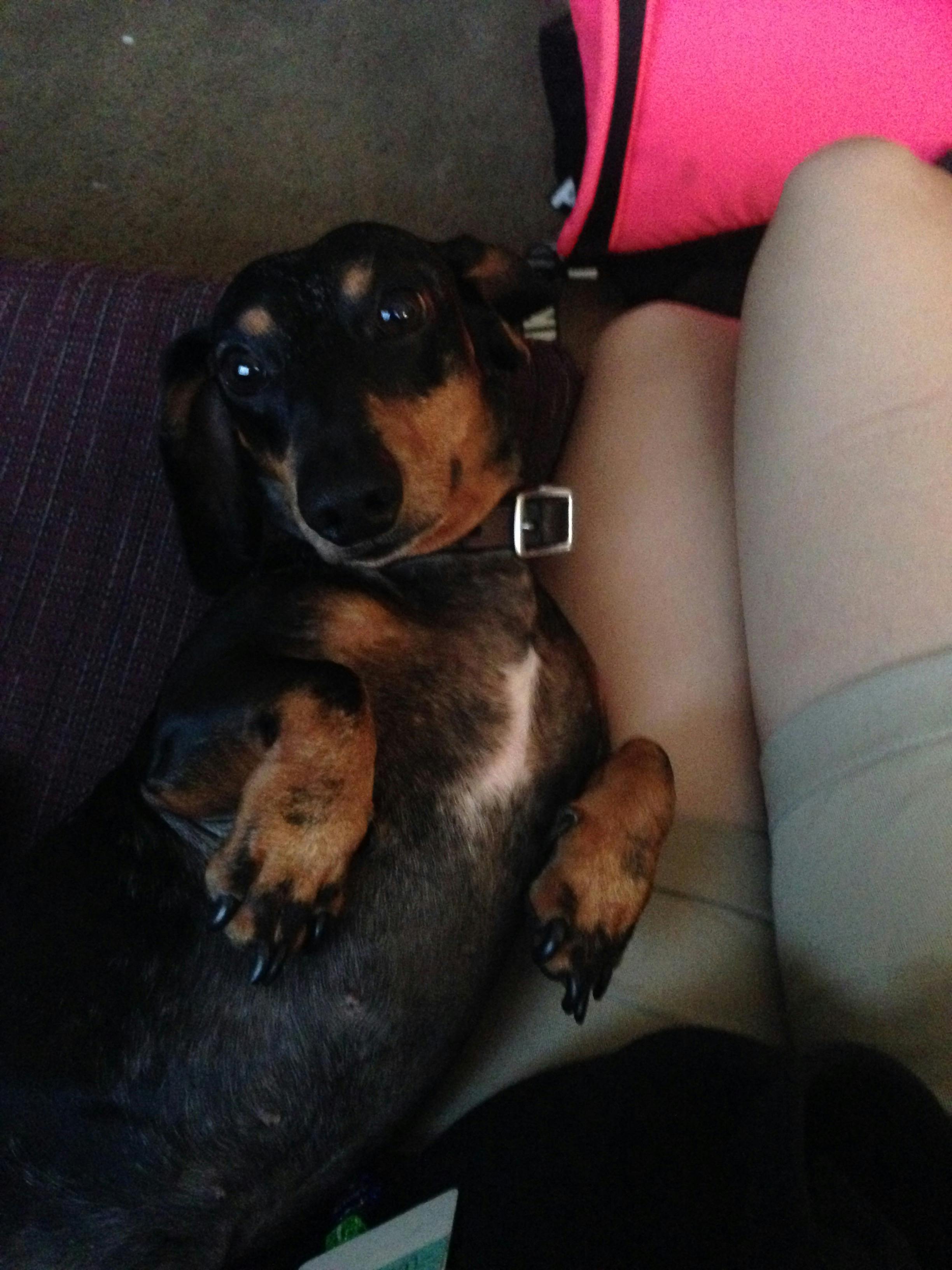 Samson
Male
Dachshund
New Iberia, LA
Personality
Sweet
Excitable
Calm
Loyal
Loving
Protective
He's a weenie dog, so we thought naming him Samson, which is a name of a man who had big muscles and lots of strength, was funny and ironic.