Introduction
Water is a powerful element, but it is also a relaxing one.  Many people identify with the water element and find peace and tranquility while listen or watching the rain or spending time at the beach.  Lakes, rivers, and streams also provide the same peaceful inspiration for many people.  Choosing a water theme as inspiration for naming their dog may remind dog owners of the calm they feel around water but also keep in mind the powerful force that water has over life.  Dogs, too, can have a powerful impact on our lives and certainly enrich the lives of their families.
Dog Names Meaning Water in Pop Culture
Featured Famous Dog with a Name Meaning Water
Ren
Famous dogs, like former U.S. President's dog Bo, or the Disney classic dog, Red, or Blue from Blue's Clues, are all famous dogs in pop culture with names that mean water.  Some are subtle, like Bo, which means wave.  Red may refer to the Red Sea or Blue as the perceived color of water, though it is really transparent.  However, when it comes to pop culture icons bearing a water-themed name, none stands taller than Ren Hoek, the asthmatic Chihuahua from the 1990s cartoon show, Ren and Stimpy.
 The Ren and Stimpy show was one of the first three cartoon shows on Nickelodeon during the channel's debut of Nicktoons, alongside Doug and Rugrats.  The show plays a pivotal one as it first introduced adult themes into children's programming and helped inspire adult-themed cartoon shows such as South Park on Comedy Central and Beavis and Butthead on MTV.  However, the Ren and Stimpy show was not intended for the adult audience.  As Nickelodeon grew in popularity, executive management deemed the show too controversial for young viewers and canceled it. 
Ren, which is a water-themed name, means water lily.  The water little is a lovely flower that grows in the water; however, Ren the dog is probably the farthest thing from a lovely little water lily.  Ren, from Ren and Stimpy, is an emotionally unstable Chihuahua who often resorts to violence against his dim-witted cat friend, Stimpy.  The choice of the Chihuahua breed partly relates to that dog's sometimes short,  feisty temper but the creator of Ren got his inspiration for the character in a pop culture photograph.   Creator John Kricfalusi saw a photograph of a Chihuahua in a sweater and remarked that it appeared like a "psychotic-looking monster in a cute sweater."  Kricfalusi also felt that such a small breed should not usually inspire such ferociousness as Ren so plainly has in the show.  It is pretty clear from the creator's perspective on Ren that this character's name was not inspired by the beauty of a water lily.  Nonetheless, Ren is a water-themed moniker that dog owners may choose.  The impact that Ren the ferocious and emotionally unstable Chihuahua has had on pop culture and subsequent cartoon programming since the 1990s is also undeniable.   
Dog Names Meaning Water Considerations
There are a few considerations to take while choosing your dog's name under the water theme.  First, many people choose to give their dog a moniker that means water because they have a water dog.  Water dogs are breeds who sport and play in the water.  There are many water dogs and even some breeds that are not so obvious.  The Poodle is one such dog who was made for the water but is often thought of as a prim and proper pooch.  However, the Poodle's name is a descriptive German word meaning puddle and refers to the Poodle's love of splashing in shallow pools of water while running through the forests in Germany.  Other, more well-known, water dogs include the Labrador Retriever, the Water Spaniel, and the Newfoundland breeds.  Of course, your dog does not have to be a water-loving pooch to enjoy a name meaning water.  Other considerations to take when giving your dog a water-inspired name are the size and color of your dog.  Some water names may correspond with your dog's coat color, like Red, Blue, or even Aqua whereas some names may inspire thoughts of grandeur or possibly smallness, like Pacifica and Brooks.  You can also consider words meaning water from other languages, like Aqua from Spanish and Laiken from Gaelic.
Male Dog Names Meaning Water
Votes
Name
Vote
9

River

A large flow of water

7

Laiken

Gaelic for lake

4

Neptune

The Roman God of the Sea

4

Reef

A ridge of coral and rock just below the surface of the water

3

Splash

Making waves in the puddles is a pastime of some dogs

2

Brooks

Small flowing arteries of water

2

Kawai

Meaning water

1

Caspian

After the Caspian Sea

1

Zale

Meaning strength of the sea

1

Ren

Meaning water lily

1

Rio

Spanish for river

1

Maxwell

A great stream and the most popular male dog name

0

Marlow

Meaning drained lake

0

Jordan

Meaning flowing down

0

Marlin

A large saltwater fish

0

Morgan

Meaning a sea circle

-1

Blue

The associated color of water

-1

Red

After the Red Sea

-1

Bo

Meaning wave

-1

Brine

The salty foam of the sea

-1

Wade

A move through shallow water

-1

Ross

Another word for peninsula

-1

Dover

Another word for water

-1

Calder

Meaning stream

-1

Ox

Short for an oxbow lake, which is a complete ring

-2

Dylan

Meaning of the sea

-2

Jorah

An autumn rain

-2

Irving

Meaning green water

-2

Mariner

A professional of the sea

-6

Duck

Whether hunting, chasing, or barking at them, dogs love the aquatic duck
Female Dog Names Meaning Water
Votes
Name
Vote
5

Aquarius

The Zodiac sign associated with water

4

Brook

A small artery of water

4

Maya

A Hebrew work meaning brook

4

Moana

Meaning deep ocean in Hawaiian

3

Altanta

A reference to the Atlantic Ocean

3

Misty

Fine droplets of water that hang in the air

3

Talise

Meaning lovely water

2

Spring

A natural well of water

2

Rain

Drops of water from the sky

2

Maris

Meaning of the sea

2

Nerissa

A Greek sea nymph

2

Storm

Sometimes a fierce show of water's power

2

Nixie

A sea nymph

1

Aqua

A blue color associated with the sea

1

Cordelia

Daughter of the Sea

1

Kai

Basque for the pier

1

Laguna

Spanish for lagoon

1

Neredia

A sea nymph

1

Tulia

A heavy rain

0

Agua

Spanish for water

0

Ocean

A large body of salt water

0

Pacifica

A reference to the Pacific Ocean

0

Hali

From the Greek word meaning sea salt

0

Hydra

Latin for water

0

Kairi

Japanese for relating to the water

0

Mizuko

Meaning water child

-1

Darya

A variant of the Persian word for sea

-2

Aphrodite

Meaning sea foam

-3

Anat

A water spring

-3

Indra

Possessing drops of rain
Community Dogs With Names Meaning Water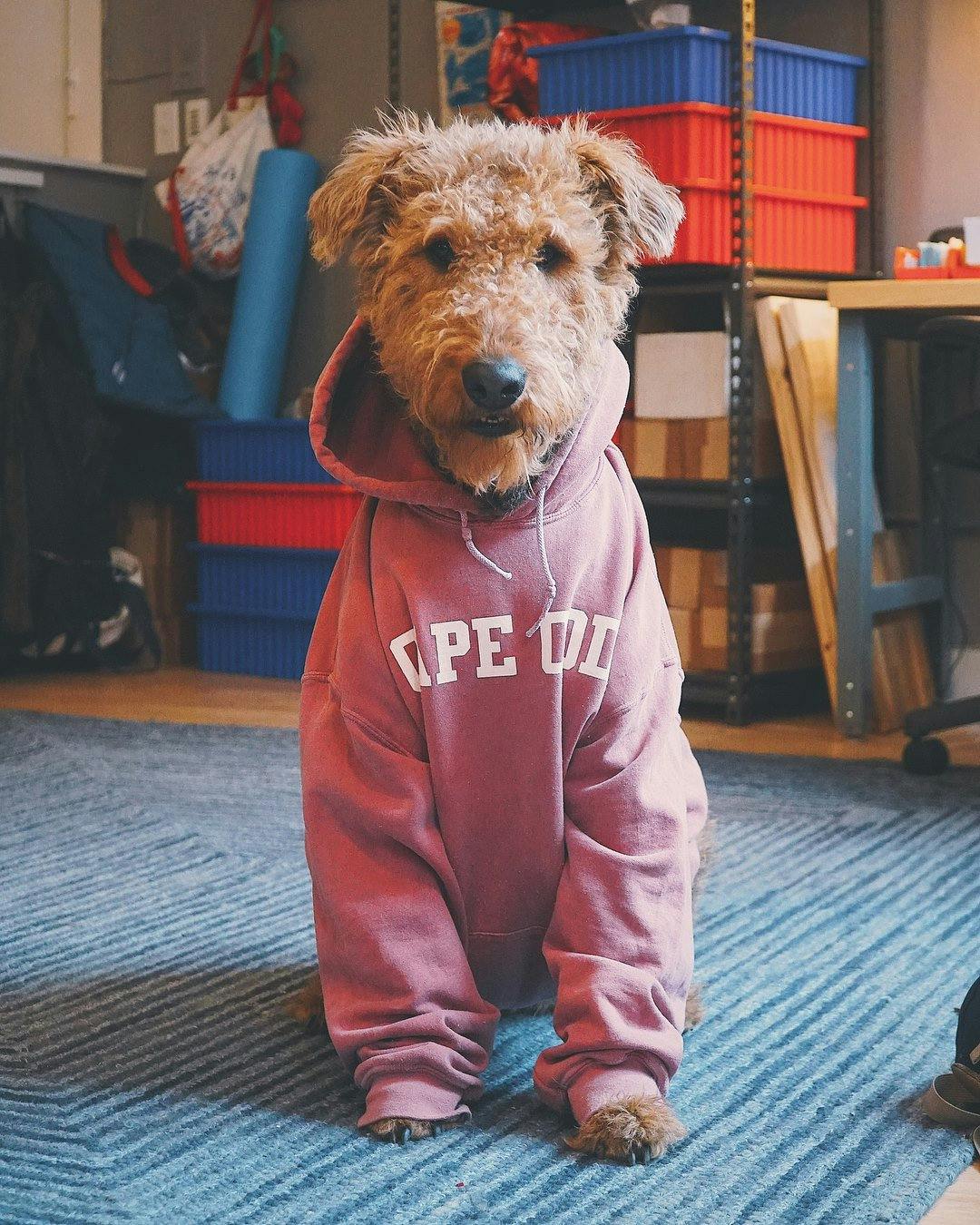 Fish
Male
Airedale Terrier
Woods Hole, MA
We live near the ocean and wanted to share our lives with a puppy. We named him Fisher for the dog who loves where the Fish are important.