Introduction
The arrival of a new puppy often sends owners into a tizzy as to what to call their new best friend. Unless your brain automatically connects a name to your dog, such as Jet for a black dog or Bella for a cutie beauty, then it is time to do some research and hunt down a name. While famous people, football legends, music or literature can be a great source for a name, so too can the letters of the alphabet. Take the letter D for example, there are lists a mile long that can provide some great ideas. Guys tend to like names like Diesel, Dexter, or Devon, while the girls tend to like Della, (yes that is a D in front of the ella)  Daisy or Dakota. These are great names starting with the letter D. You may not have to look anywhere else for inspiration for the perfect moniker. You don't have to stress when trying to figure out a name; the alphabet can set the tone when choosing a perfectly suited name for your new addition.

Dog Names that Start with D in Pop Culture
Featured Famous Dog with a Name that Starts with D
Digby
When you think of the letter D and dogs in pop culture then 101 Dalmatians springs to mind. And while the film centres on the Dalmatian couple Pongo and Perdita, it is the collective Dalmatian brood that steals the show.  This movie remains an old one and a great one, with the adorable Dalmatians and their classy black and white spotted coats spurring a popular resurgence in dog owners wanting their own Dalmatian. In 1996 a live action adaption of the film featured Glenn Close as Cruella De Vil, and for a baddie, she was the best!
Digby was the biggest dog in the world; who could forget this story featuring a classic shaggy dog story? In the movie, Digby, the Biggest Dog in the World, the plot starts with an Old English Sheepdog who accidentally drinks a liquid growth formula and expands to gigantic proportions. Criminals steal Digby and sell him to a circus, whereby Digby escapes and roams across the United Kingdom countryside. The race is on for Digby's owner and the mad scientist who invented the growth formula to find and give Digby the antidote before the government steps in with artillery and bombs to solve the problem. Anyone who has a dog knows that most will eat or drink just about anything, so this movie is believable ... in a fun kind of way. Digby is a great name for a dog. An Old English Sheepdog is a large dog at the best of times, but with growth formula... that is dreadful, devilish, diabolical and darn right disgraceful!

Duke was a dog who starred in the movie The Secret Life of Pets  (2016) which was a hilarious movie that in all fairness, involved many other pets than just Duke. The film featured cats, birds, hamsters, lizards, a rabbit and even a pig. But the centre of the story revolves around Duke and his introduction to the home and the resident dog, Max. At first all is not well, but the two dogs learn to get along together when they become lost on the streets in New York. The other pets work to find Duke and Max and thwart a gang of the city's abandoned pets. I won't ruin the ending for you in case you haven't seen it, but it is worth watching for a good laugh. Duke is a grand name for a dog, as is Max. You can find some great pet names by watching the movies.
Dog Name that Starts with D Considerations
A name has to be easy to say, it has to make sense, and it is best if it doesn't sound too much like something offensive. Remember you will be calling your dog out loud in the public arena once you start training your dog, so keep it simple and clean. Another thing to consider is to give a name that is not too close to a command that you may use as you train your dog. Pip might sound like a nice, easy name for a small dog, but it sounds too similar to the command 'sit'. Ray may sound good, but again, it sounds like the command 'stay'. Your dog may get confused and training will become difficult if your dog has no idea what you are saying. A name like Domino is totally different from any instructions you may use as you work on obedience. There is no confusion with a title such as Daisy either. Try speaking a new name out loud and combining it with a command and see if the combination works. It doesn't have to be a short name, just a name that is easy to say and is not confusing to your new best friend.
Male Dog Names that Start with D
Votes
Name
Vote
7

Donato

This Spanish name means a gift from God

7

Dane

A Hebrew word meaning God will judge

5

Derell

Derived from the Norman-French d'Airelle which meant one who came from Airelle in France.

5

Dozer

A bulldozer that pushes anything out of their way

4

Dice

Short and sharp - perfect for a small dog who moves at top speed

4

Doozer

Just the fit for a tough dog

4

Dodger

Goes around things at a great speed usually

4

Dexter

It is a fun and popular name for a male dog

4

Dekle

This unusual name means dusty one or a servant

3

Dolby

Usually associated with sound equipment but awesome for a dog's name

3

Dietz

A German name meaning a people's ruler

2

Diablo

Would suit a large muscular dog like a German Shepherd or a Doberman Pinscher

2

Denver

The capital of the State of Colorado

2

Darth

As in Darth Vader from the Star Wars movies

2

Dali

After Salvador Dali, a famous surrealist artist from Spain

2

Diesel

A fluid cars and trucks run on; it is a cool name for a male dog

0

Daggett

A character from the cartoon Angry Beavers

0

Daan

An elegant name, derived from Daniel

0

Deverick

The name comes from a place named Deverel

0

Dagen

It is an Irish word meaning black haired and is ideal for a large black dog such as a Rottweiller

0

Dude

Meaning a male person - really suits a cool dog who is always chill

0

Duke

A position of power or regal standing

-1

Danger

Probably suitable for a large solid dog, although could be fun for a Jack Russell Terrier

-1

Drago

A French name meaning Dragon

-1

Darran

Celtic name meaning stranger

-2

Deus

This cool name means the love of God - how appropriate for your new best buddy

-2

Delsin

A native American word meaning he is as he appears

-3

Destry

A unique and lovely French surname

-3

Daric

Short and sharp name which is Irish and means strong oak

-4

Dylon

Of Welsh origin, meaning like a lion
Female Dog Names that Start with D
Votes
Name
Vote
7

Dove

So soft, easy to say, and would suit a quiet thoughtful dog

7

Dollie

Means a gift of God - perfect for a dogs name and by the way, God spelled backwards is dog

7

Dakota

Meaning friend or ally and it would suit any dog really

7

Daisy

The name means day's eye or it could be the cute flower daisy

5

Diva

Picture a perfectly groomed tiny Pomeranian pooch and you will understand the word Diva

4

Dionis

From Dionysus the god of Wine, is Spanish in origin

3

Damsel

Means a delicate lady and what could suit a new puppy more

3

Devora

Variant from the name Deborah or means little bee - how cute for a little miniature pooch

2

Dalena

A variation of Madeline, it also means a small valley

2

Dinora

Means judged and vindicated but sounds far more interesting than that

2

Dinky

Okay, cuteness overload for a dainty fluffy little pooch who will always be tiny

2

Dancer

Cute for a hyperactive bouncing dog

2

Dezarae

This lovely name means very much desired which is what most puppies and dogs are

2

Desirae

A variant of Desiree meaning the one desired, very French

1

Dulcina

Of Spanish origin meaning sweet

1

Dara

The name is Hebrew and means wise

1

Dart

Very similiar to Dash - a dog that darts about here, there and everywhere

1

Daze

Soft, easy to say and sounds lovely for a cool dog who just takes everything in stride

1

Dash

A name for an active dog who dashes here, there and everywhere

0

Dawn

The beginning of a new day or a new life

0

Donita

This Latin word means a gift - how perfect

0

Dixie

Means a tenth - so that means a dog that is tenth the size of any other ?

-1

Davita

It means beloved, perfect for a new puppy

-1

Daneeka

Sounds nice and would be lovely for a soft fluffy pooch

-2

Destiny

Greek mythology means god of Fate

-2

Dericka

Meaning gifted ruler, a nice unusual name for your dog

-2

Déja

As in Déja vu, French; already seen or have been here before

-2

Della

A name meaning noble, love this as its similar to popular Bella but just a little different

-4

Dina

Tiny and dainty sounding, although the meaning is from the valley

-5

Dimples

So cute for a puppy or dog that is always smiling and happy
Community Dogs with a Name that Starts with D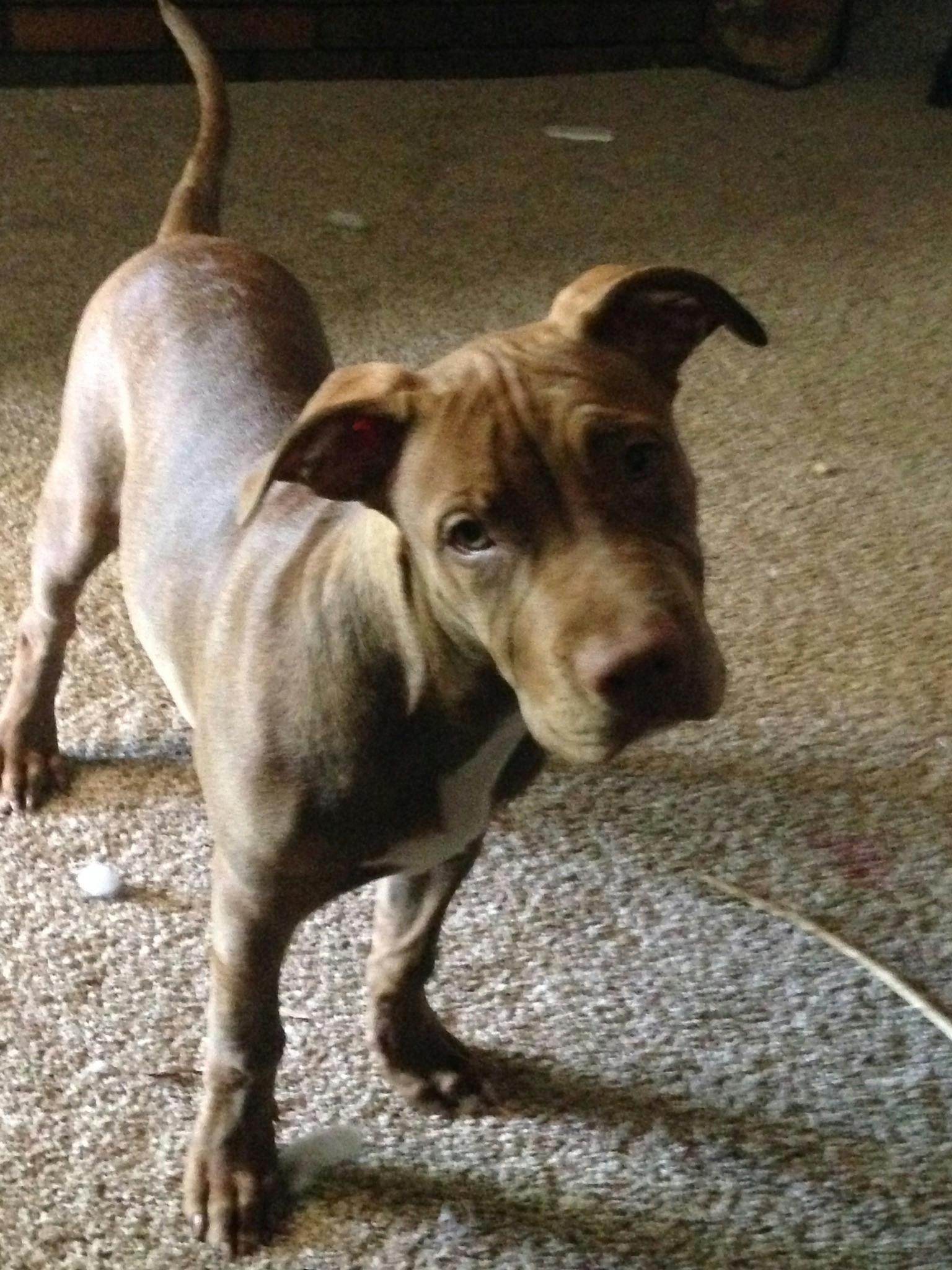 Dallas
Male
American Pit Bull Terrier
Tulsa, OK
He came from Dallas, Texas so we named him Dallas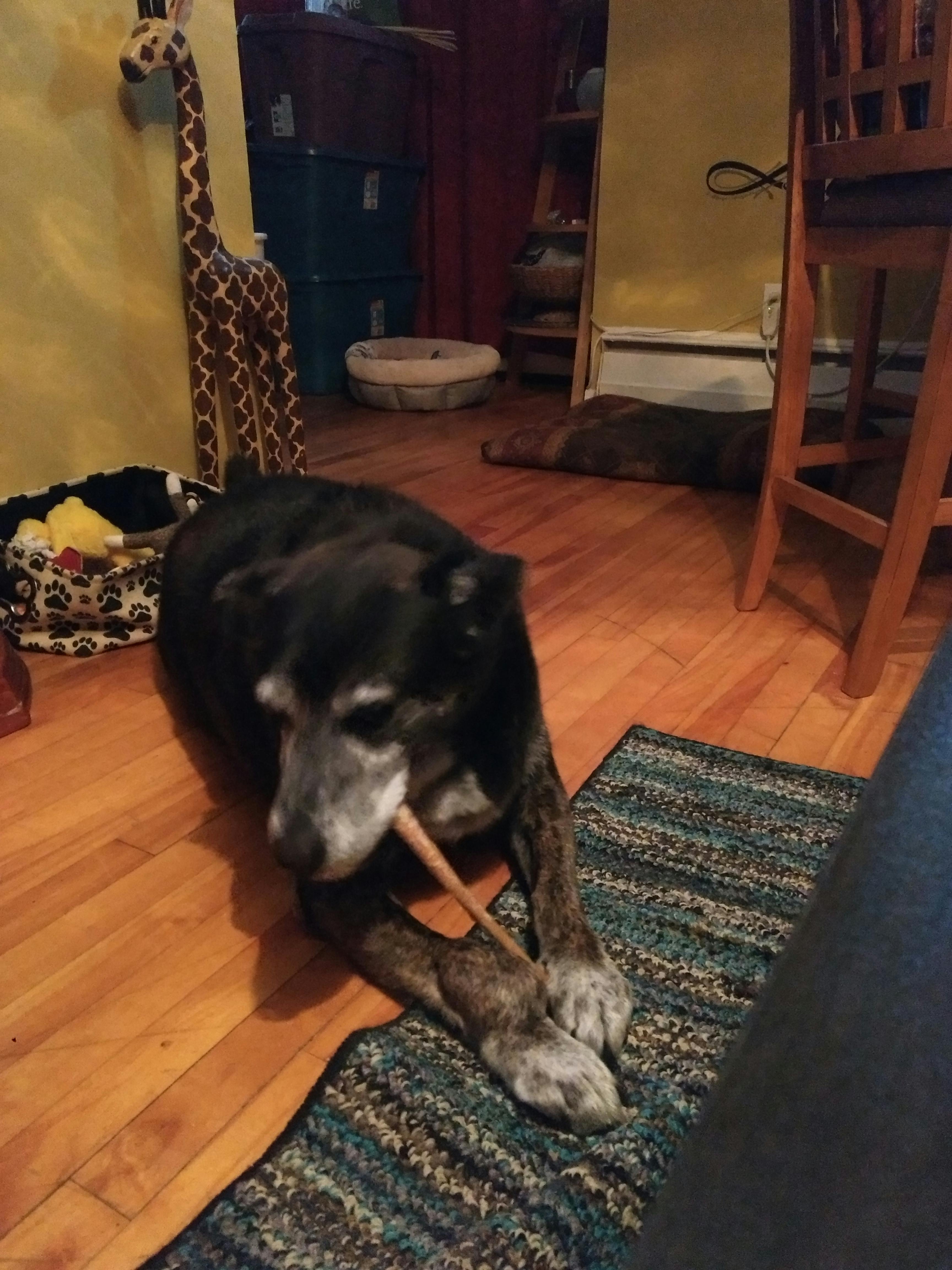 Domi
Male
Mutt
Cornwallville, NY
Adopted at the ospca. He is a lab mixed. I named him after the hockey player. My best friend and my baby.
Diezel
Male
Pit Bull
Sunman, IN
We looked at the gas prices where we got him and we saw diesel, so instead of the "S" we put a "Z" instead to make it unique.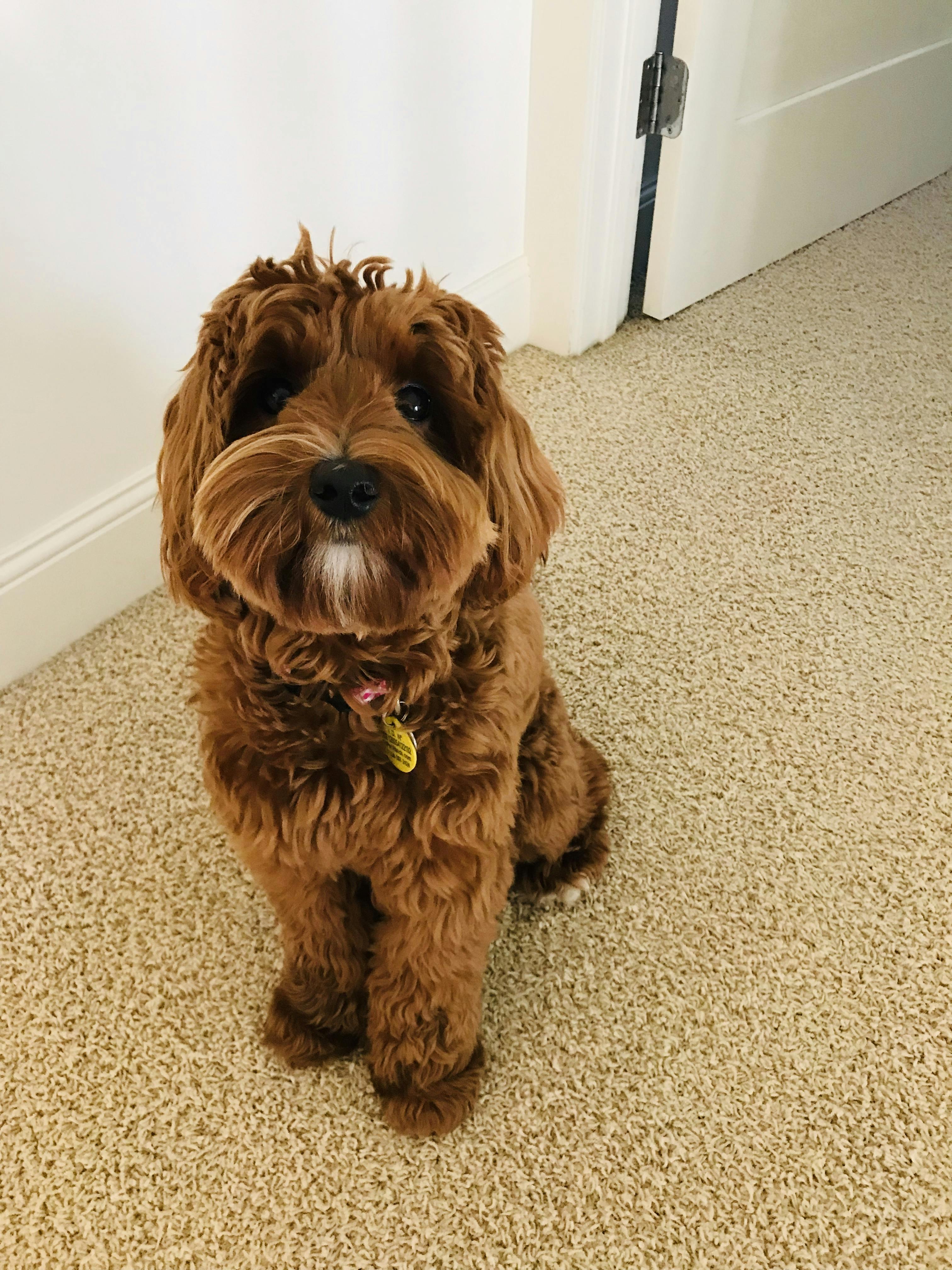 Dora
Female
Australian Silky Terrier
Minneapolis, MN
Personality
Funny, Happy, Loving
Dora is short for Dorthy. The original meaning comes from Greece. It mean "Gift" or "Gods Gift".