Introduction
When you are stuck for a name for your new dog, consider names with two syllables as they are easy to say and flow well when calling out commands. Names such as Rambo or Mojo are good, solid uncomplicated names. You and your dog have to live with whatever name you call him, so take the time to consider this carefully. Be careful with names that sound too close to an offensive word, try speaking it out aloud to hear what it sounds like. If it sounds like something offensive it probably isn't what you want. Get to know your  new dog first, before bestowing a name on him. Find out his funny quirky side, his mischievous habits, and what he likes to do. We love the name Panda for a big soft ball of fluff, like a Pomeranian or a Husky. Make a list of all the names you like, and then when you are finished, go over the list a few times, weeding out the ones that don't really make the grade. You will end up with your favorite name which you can then bestow on your canine best friend. Names that are easy to say work the best, and are less confusing for your dog.
Two Syllable Dog Names in Pop Culture
Featured Famous Dog with a Two Syllable Name
Pickles
Pickles ( great name for a dog by the way) was born in 1962 and was a black and white Collie. The Jules Rimet Trophy was stolen in March 1966 only four months before the FIFA World Cup was due to kick off in England. Despite top security, the thieves ignored a priceless rare stamp collection called Sport with Stamps, and lifted the silver-gilt trophy which was valued at far less. A middle man was caught but had passed the cup on to another person who was never caught. On Sunday March 27th, just seven days after it was stolen, four year old Pickles was out with his owner and sniffed out the cup. Pickles became an instant celebrity and was invited to the celebration banquet to enjoy a few treats and lots of attention. David Corbett, his owner, was awarded 5000 British Pounds as a reward while Pickles was awarded the silver medal of the National Canine Defense League. Pickles' fame led to starring roles in the movie with Edward Sykes and June Whitfield in the 1966 film The Spy with a Cold Nose. He was also named Dog of the Year and awarded a year of free food by pet manufacturer Spillers. It was good to see a dog so well rewarded for his efforts and dedicated sporting fans applauded his contribution while allowed the FIFA World Cup to kick off as planned.
Another famous dog name that has two syllables is Buddy, the male chocolate colored Labrador Retriever who was one of the pets kept by the Clinton family while Bill Clinton was the President of the United States. Well trained and always looking his best, Buddy was a true friend to the family and probably a great deterrent for anyone wanting to try their luck and get close to the family. 

Higgins was another canine star and is one of the best dog actors around. In the 1960-1970's people recognised him as the star of the original movie Benji, and the dog from Petticoat Junction - two of the most popular roles he played during his amazing 14 year career in the entertainment business. With eyes that could melt steel, this small dog won many hearts as he gave his all. He was awarded with the PATSY Award for Best Canine in 1967.
Two Syllable Dog Name Considerations
The moniker you choose has to be easy to say, and is more authentic if the name suits the dog, and it should be non offensive. Daunting isn't it? But not when have a clear mind about what is best for your dog. Please give your devoted pal a name worthy of him. Funny names such as the tech name NeoGeo may lose its appeal after a while. And Hulkster for a tiny Pomeranian may just get a bit jaded. Two syllable names just roll effortlessly off your tongue, for example - Zelda, or even Dexter. A cute dog with the name Yoshi sounds appropriate for your pal, while a big dog is better with Bowser. Provide a name that suits your dog's character, color or slightly zany antics. Do your research and check out a comprehensive list such as this one. With so many options, you will have no problem making the right choice.
Male Two Syllable Dog Names
Votes
Name
Vote
11

Pluto

A distant planet, or the Bloodhound pal of the cartoon character Mickey Mouse

10

Hudson

Sounds very country, taken from the Hudson River

6

Mojo

Your inner spirit and power; if your dog makes you feel good, then call him your Mojo

4

Astro

Astro, the Jetson family dog from the futuristic cartoon The Jetsons

3

Homer

Bart Simpson's bumbling father - a cool name for a cool dog

2

Dino

The Dinosaur - it's a cute name for a small dog who thinks he is much larger than he actually is

1

Ajax

Meaning strong and handsome, seems an apt name for your dog

0

Rambo

After the movie First Blood, starring and directed by Sylvester Stallone

0

Titan

The largest moon of the planet Saturn

-1

Draco

Latin for Dragon

-1

Brutus

A name from Shakespeare's Julius Caesar

-2

Panda

Awesome name that would suit a fluffy black and white dog

-2

Arden

Taken from the magical forest in Shakespeare's 'As you like it' work

-2

Zulu

A member of the South African people - a great hunter which is a good name for a hunting dog

-3

Topaz

A precious stone that is golden brown in color

-3

Rico

Spanish for wealth, and that is what you have when you have a dog, you are wealthy beyond measure

-4

Pablo

After the famous painter Pablo Picasso - good for a dog of many colors

-4

Apex

Defines a pointed or the top part of something, perhaps the pointed muzzle of your beloved dog

-5

Nano

As in nano technology, it means tiny but powerful

-7

Forrest

Either from the movie Forrest Gump, or an adaption of the name for a huge swath of trees - forest is a perfect name for a hunting hound

-7

Mowgli

The boy from The Jungle Book

-7

Moses

From the Old Testament - a great leader and inspiring prophet

-7

Armin

This is short for Arminium, who was a German War Hero

-7

Rhino

Short for Rhinoceros - a solid powerful and surprisingly fast large beast.

-7

Dragon

A strong calm forbidding looking dog who sounds and looks fierce but is actually a softy

-11

Levi

Casual flair associated with wearing a pair of Levi jeans

-12

Jackel

A wild animal with powerful jaws

-12

Monster

This could be a name for a seriously big chunky dog, or it could be funny as a name for a Chihuahua

-12

Boxer

A fighter, which is perfect for ... a Boxer breed of dog
Female Two Syllable Dog Names
Votes
Name
Vote
14

Willow

A large weeping tree, very pretty like your dog

11

Suku

A Japanese word meaning to like

6

Delta

The fourth letter of the Greek Alphabet

5

Bubbles

A cute name for a dog with a bubbly happy personality

5

Sprinkles

A sweet topping you shake on a dessert

5

Nikki

A short form of Nicola - easy to say and very sweet for a dog

5

Lilac

A soft fragrant flowering shrub

4

Echo

A repetition of sound - and a cool name for a dog

3

Coco

As in Coco Chanel a famous fashion designer

3

Chaos

Cute for a dog who gets into mischief all the time

3

Enya

Irish in origin meaning fiery

2

Bella

A popular name of Italian origin and means beautiful

2

Astra

Greek for star in the sky

0

Chili

Spanish - a food that is hot and spicy

0

Iris

A beautiful blue flower

0

Amber

A fossilized resin that is golden in color

0

Angel

Latin for sweet

0

Opal

A gemstone of varying colors

0

Miko

A female Shaman or Priestess

-1

Jayla

The name means to ascend, and is Hebrew in origin

-1

Cora

Daughter of Zeus as well as the heroine of the movie The Last of the Mohicans

-1

Karma

This word means fate or destiny

-2

Reba

After Reba McEntire an American singer, songwriter and actress

-4

Bindi

Latin for beautiful serpent

-4

Saber

A sharp blade

-5

Banjo

The name of a musical instrument, sounds good for a small lively little dog

-5

Fleur

French for flower - how cute is that for a small fluffy dog

-5

Arrow

Good for a dog who is slender and fast on her feet

-5

Jorie

After the poet Jorie Graham

-5

Dana

This name means bright gift from God, perfect for your new pet

-7

Dante

Latin for enduring

-8

Ishtar

The goddess of love and war - Babylonian times
Community Dogs with Two Syllable Names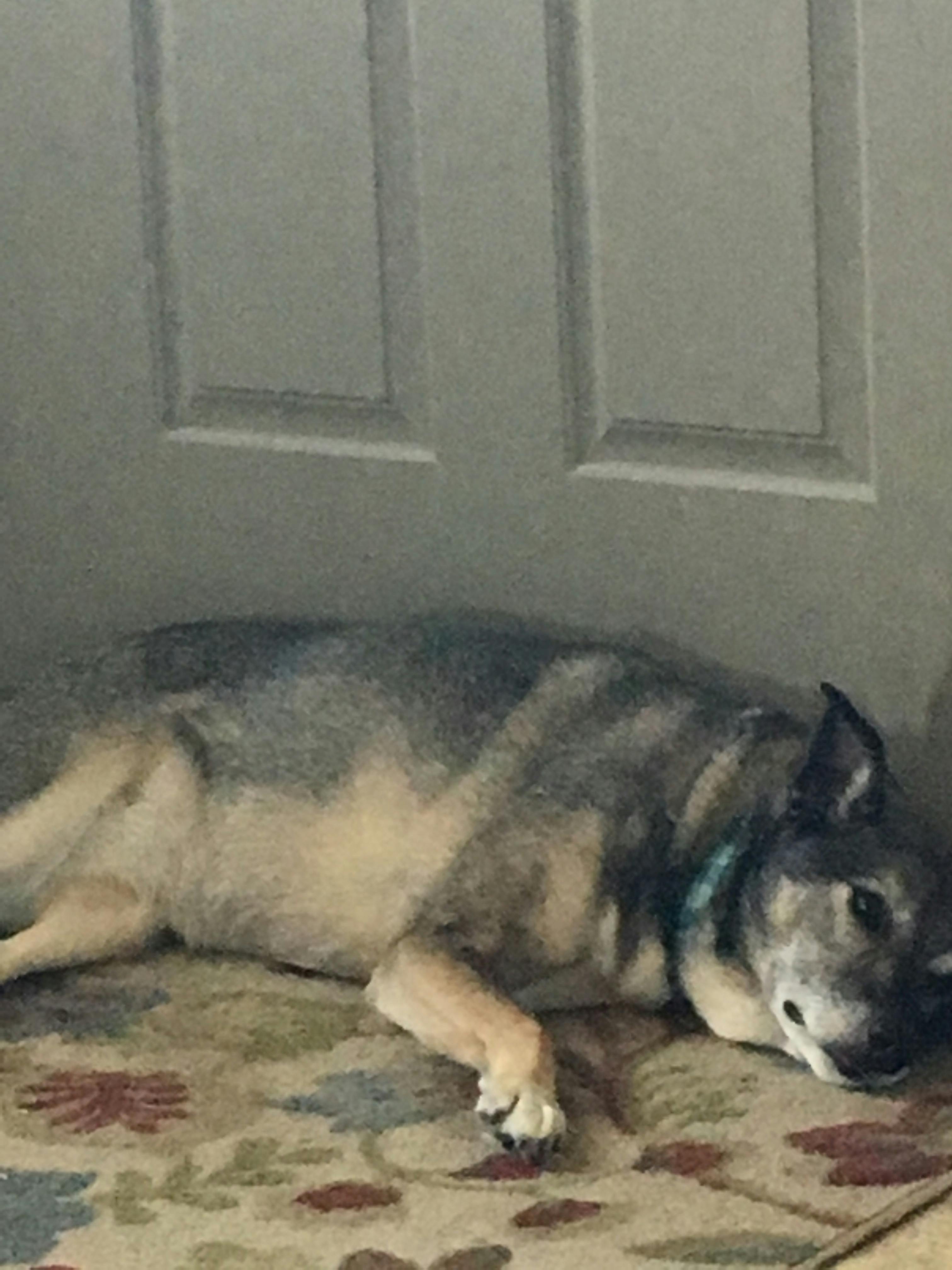 Pepper
Female
Norwegian Elkhound
Chicago, IL
Berkely
Female
German Shorthaired Pointer
New Jerusalem, PA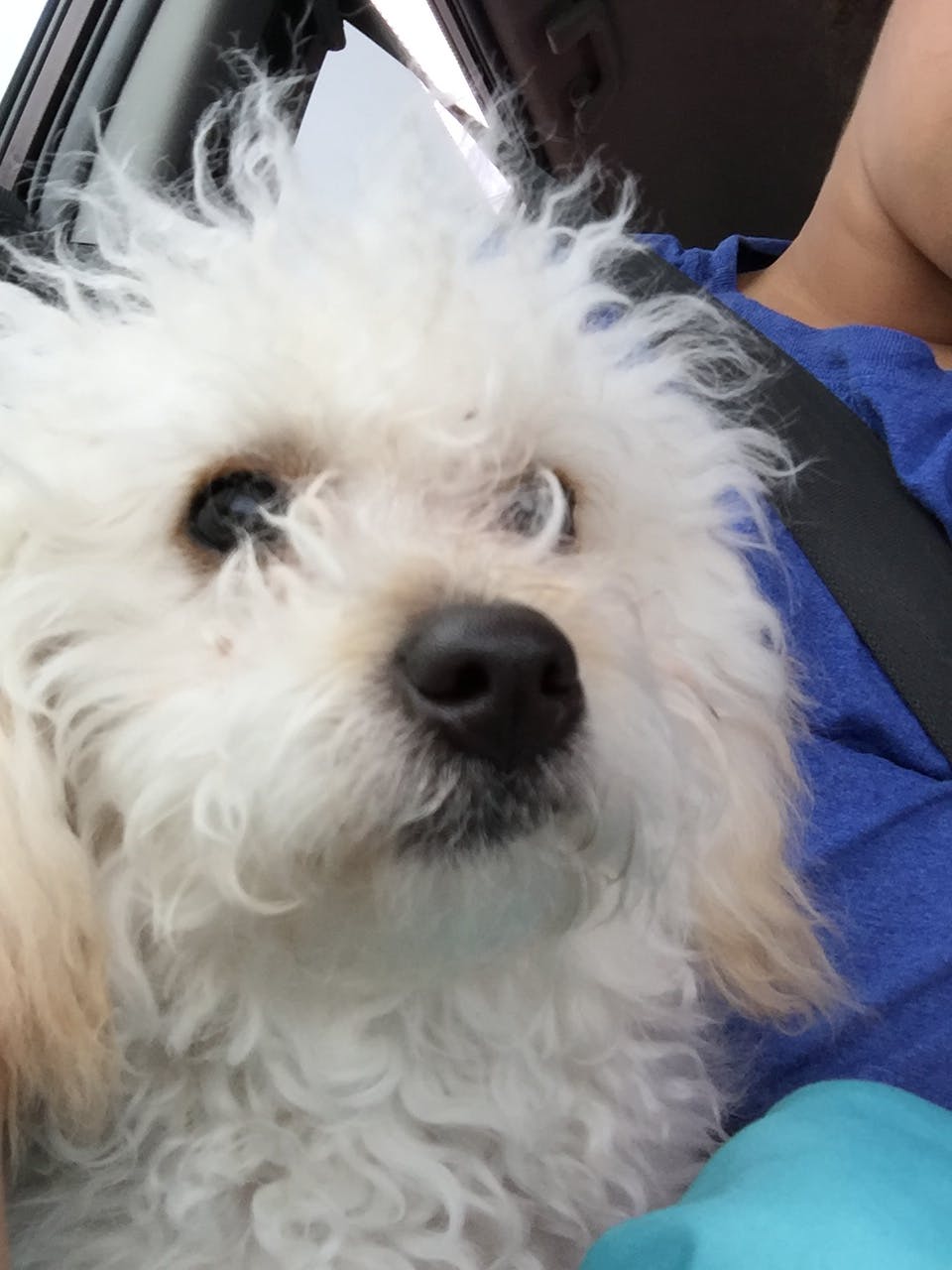 Luna
Female
Miniature Poodle
Dothan, AL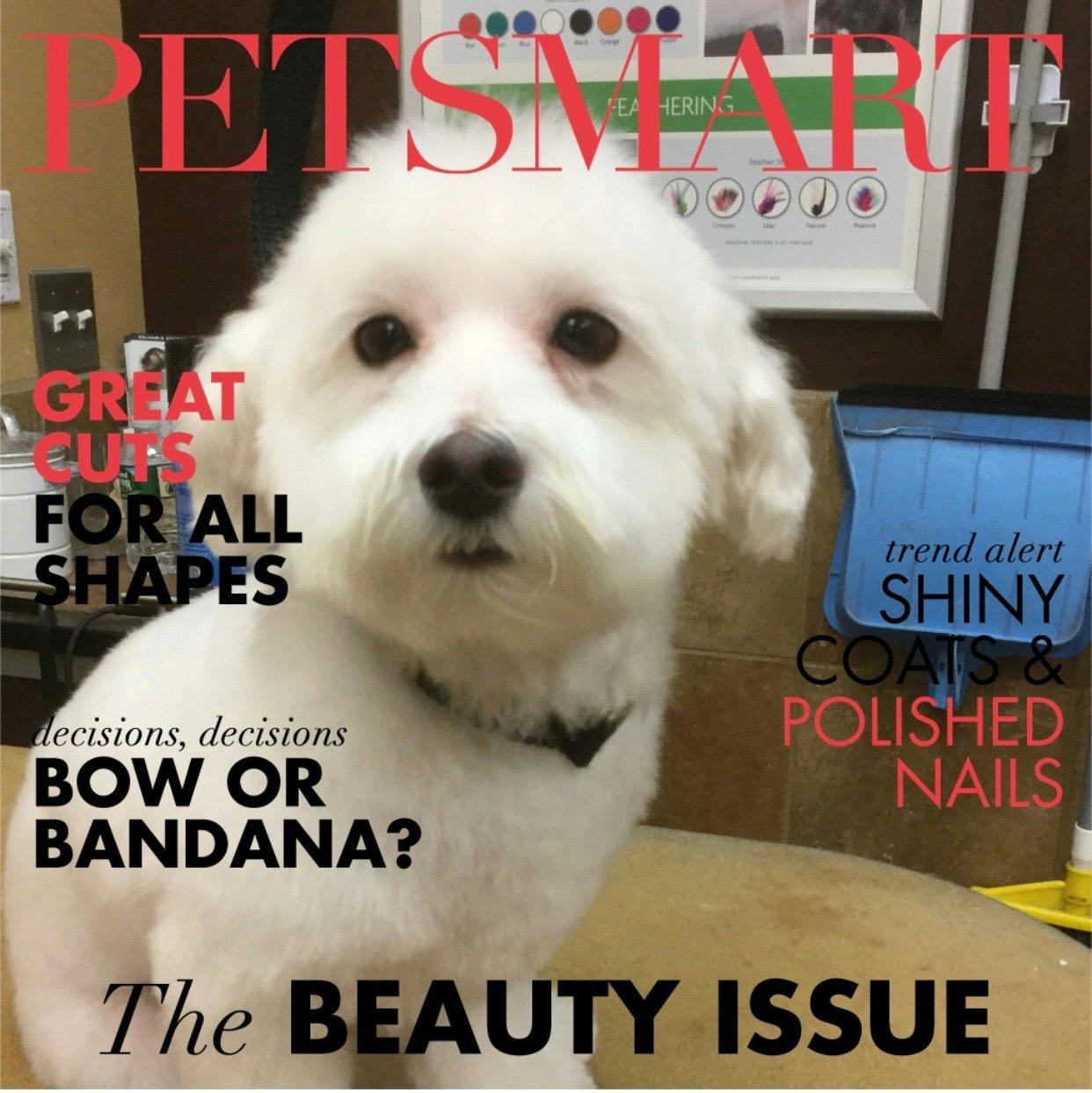 Winter
Male
Maltese
Newark, NJ
Personality
Playful
Protective
My name was Autumn and we were going for another season name. He was white and small, so we chose Winter. His hair never grew past 2 inches.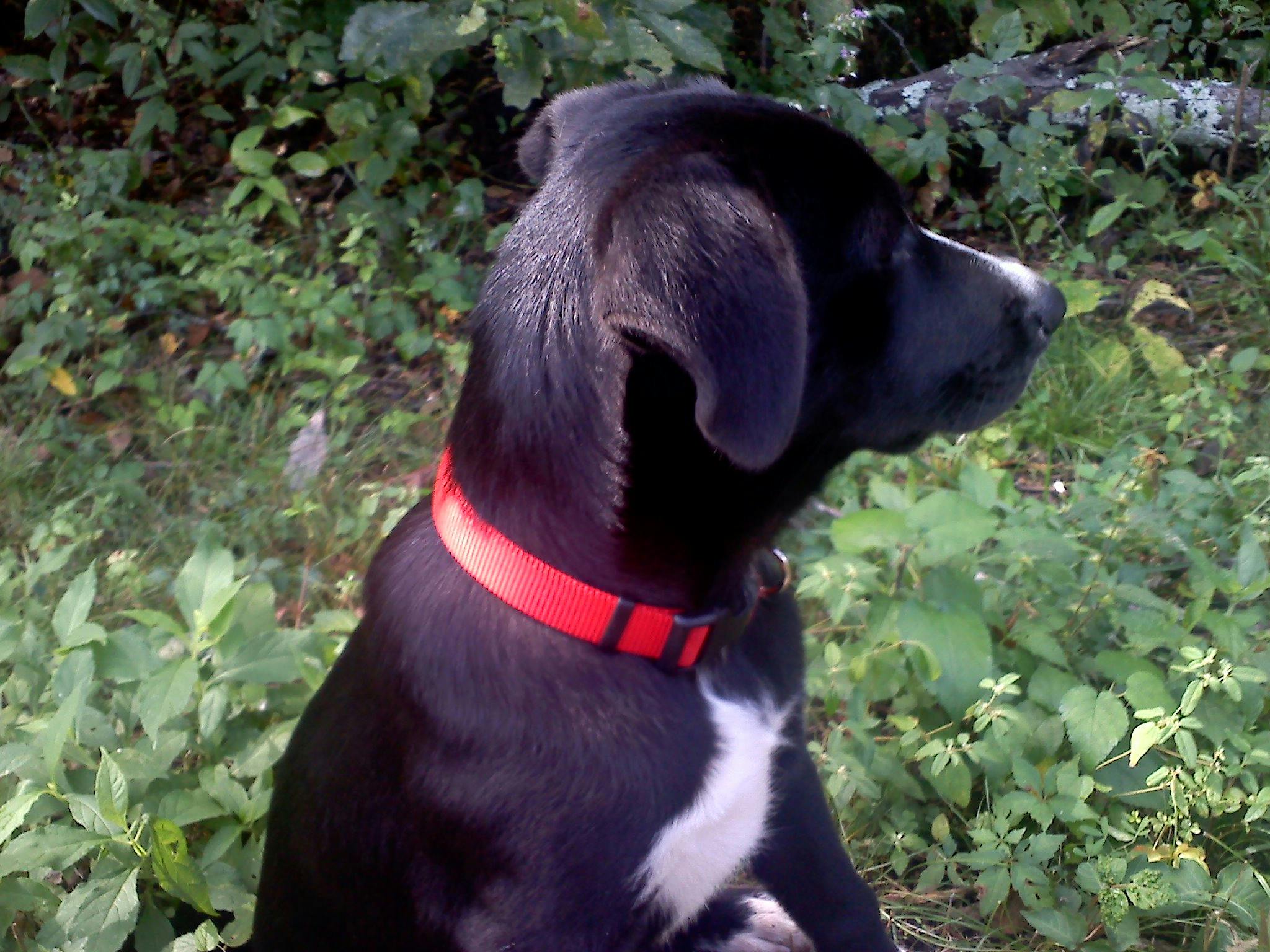 Allie
Female
Husky
Nashville, TN
Lucy
Female
Boxer Shepherd
Homewood, AL
Personality
Crazy, cute, funny
Well we got her and we though she was coo coo so I said Lulu and then I said Lucy so yah.
Lola
Female
Rhodesian Ridgeback
Scottsdale, AZ
We heard someone call their dog Lola and we thought "That is the best name i have ever heard!".