Introduction
Choosing a name for your dog can be daunting. The choices seem extensive, and often you can get caught up in finding the 'perfect' name. By the end of the day, you are ready to just settle for Mutt, because you are so confused. It doesn't help that your cute West Highland White Terrier (Westie for short) looks at you with big round trusting eyes! Do your research is the best advice I can give. There are many lists out there on the internet that cover every breed, every country, and more. The thing to keep in mind is the character of your dog. Your Westie is small, cute, furry, white and adorable. Also to remember, think of where this little dog originated. Scotland has a wealth of suitable names that you could honor your dog with. A male dog may suit Hector, Laddie, or McFee; the names are simple to say, but sound very Scottish which would suit your new pal. A little lady could be called Edina, Nessie, or McBella (I just made up that one cause I love the sound of it). Don't rush when choosing the name. Get to know your dog, get to see what sort of character he or she has. Then you will be able to chose wisely - after all - you both have to live with the name for a long time!
West Highland White Terrier Dog Names in Pop Culture
Featured Famous Dog with a West Highland White Terrier Dog Name
Bobby
A real tear jerker of a story, Greyfriars Bobby is about a real dog who lived in Edinburgh Scotland in 1958. His master died due to tuberculosis and was buried in the old Greyfriars Churchyard. Bobby, who was a wee Skye Terrier, stayed at the graveside to guard his master for the rest of his sixteen years. Although at first not welcomed nor allowed in the graveyard, Bobby snuck back each day and would remain despite the weather or the unfriendly reminders to move on. The news of this loyal dog spread quickly, and he become somewhat of a celebrity. The locals built a shelter for him to stay in, and he got a regular meal from a local eating place. Soon people came to visit and see this loyal dog for themselves. Now Bobby rests within the same graveyard as his master Auld Jock, and is only feet away. In the movie The Adventures of Greyfriars Bobby which was released in the UK in February 2006,  a West Highland White Terrier was cast as Bobby, which drew protests from the Skye Terrier breed club, but to no avail. The loyalty of a dog is really amazing, and they do feel grief when they lose someone they love. Bobby is a great name that would honor this little dog, and hails to Scotland, the home of the West Highland White Terrier and many other dog breeds such as the Skye Terrier. 
Another Westie movie star was Wee Jock, who stared in the BBC Scotland produced series of Hamish Macbeth. The lead character owned the dog, who played a supportive role. Westies have often been used in advertising. For instance, take the example of the Black and White Whiskey brand who have used both the Scottish Terrier and the West Highland White Terrier in their advertising for many years. And another famous Westie is the dog owned by J.K Rowling - author of the Harry Potter Series. Seen on Twitter and other social media forms, her Westie is considered one of the cutest around.

The West Highland White Terrier is a vibrant, intelligent dog that is full of energy and has a huge personality. They excel at shows, and are attractive little dogs. Names to suit them are outlined below, but McRuff, Biscuit, Bonnie and Thistle are all good contenders for this small dog with its larger than life personality.
West Highland White Terrier Dog Names
One thing to consider about your dog's name is to keep it simple so your dog can immediately associate himself with the word. Long difficult names can be confusing to a dog. A name with two syllables rolls off your tongue and sounds clear and meaningful to your dog, while one syllable names are short and cute. Don't get me wrong, some longer names can be lovely, but try them out first before you bestow the name on your dog. Try it out with commands you will use to train your dog. You will soon know if you have a fit. Another point to remember that once you have named your dog, don't use its name constantly when scolding your dog or they may associate the name with something unpleasant. Keep things positive and correct your dog  and use its name when you praise it - not when you scold. Naming your dog can be fun and very productive if you remember the four vital steps. Do your research for names, Know what the name means, Tailor it to your dogs personality, Keep it clean and non offensive. Do all that and you cannot go wrong.
Male West Highland White Terrier Dog Names
Votes
Name
Vote
3

Robbie

It means bright fame, but just rolls of the tongue and drips cuteness

3

Dallas

Meadow stance - hmm sounds unusual but love the name Dallas for a small dog

2

McRuff

It is a play on words but is a fabulous name for a Westie - all cute and fluffy

2

Akira

It means intelligent and alert - sounds like a Westie?

2

Angus

A true Scottie name meaning one choice

2

Callum

Suits a quiet distinguished dog and means dove

1

McKie

A surname but short and sweet for a little dog

1

Tosh

Taken from the surname MacIntosh

0

Laddie

The word means a young boy or man

-1

Baird

Meaning a poet - or a new West Highland White Terrier

-2

Hector

Holding fast, or loyal - much like your new dog

-2

Munga

A dearest friend; which perfectly describes your new pooch

-2

Vika

A lovely short name meaning from the creek

-2

Macgregor

As in Rob Roy Macgregor who was a Scottish hero from days gone by

-2

Muirfinn

Dwells by the sea - perfect if you and your dog live by the ocean

-4

Scottie

It means a painted warrior - but is perfect for a Westie who originated from Scotland

-4

Dougall

This means a dark stranger

-4

Skallywagg

A dog who gets into mischief and is a little bit lazy

-5

McFee

It has a real Scottish feel to the name - it is a surname but cool for your dog

-5

Elgan

It means noble or white, very appropriate for your new dog

-5

Greer

Watchful and valiant which will suit a Terrier dog

-5

Friskin

Perfect for a frisky dog who gets into everything

-6

Haggis

After a traditional Scottish dish

-6

Lockie

Short for Lucas meaning from Lucania

-6

Macrae

Means the son of grace

-7

Bhaltair

Ruler of the army... or the house in the case of your dog

-8

Gawain

Meaning white hawk of battle - good for a feisty dog

-9

Magoon

Another surname but really cool

-9

Ranulf

This means shield-wolf, but love the name for a small tough dog

-11

Artair

Meaning bear man
Female West Highland White Terrier Dog Names
Votes
Name
Vote
14

Pyper

Adapted from Piper - a player of a pipe for music

7

Etta

Short and sweet, meaning pearl

5

Thistle

The national flower of Scotland

5

Bailey

After a delicious white or cream colored liquor

4

Nessa

Meaning from the headland

3

Misty

After the misty moors of Scotland

2

Bonnie

Translated means pretty - just like your new companion

1

Kylah

This is a feminine form of Kyle meaning fair

1

Evina

Meaning right handed, fitting for a Westie that follows you everywhere

1

Gavina

Translated means white hawk; a lovely name for a white Westie

0

Bramble

After the sharp bushes - it is such a neat name

0

Bindi

Can mean beautiful and that applies perfectly to a Westie

0

Lulu

After the tiny Glaswegian singer who started her career in the early 1960's

-1

Fyfe

A person from Fyfe - its a soft easy name suitable for a Westie

-1

Edina

From the word Edinburgh; its a lovely adaption

-1

Alba

Means Scotland, short sweet name suitable for a female Westie

-1

Mischief

Like a lot of Terriers, the West Highland White Terrier is no different and attracts mischief

-2

Cailean

Soft and pretty likes the meaning - a dove

-2

Cala

Another name for beautiful which is so suitable for your dog

-2

Mooshka

While not a Scottish name, it means sweet and adorable - perfect for a Westie

-2

Erskina

Lovely and unique, it means from the top of the hill

-2

Sorcha

This name means radiant in Gaelic

-2

Scottie

From Scotland of course - cute, short, sweet, and a great match for your new dog

-2

MacBella

A play on names; the Mac is very Scottish, while Bella means beautiful

-4

Bobbi

Short and sweet, this means bright

-4

Machara

This means plain, but a very lovely name

-5

Sima

Translated, means the listener

-5

Shug

It is different, unique, easy to say, and is a Scottish pet form of Hugh but suits any dog

-5

Caitrin

A variation of Katherine, meaning pure

-6

Morag

Means the moor and is a great Scottish name for your dog

-6

Colina

This lovely name means victory to the people

-6

Cumina

Meaning from Comines, but is lovely in sound and would suit a soft fluffy Westie perfectly
Community Dogs with West Highland White Terrier Names
Tyson
Male
West Highland White Terrier
Frisco, TX
Personality
Sweet
Courageous
Active
He was named after the famous Mike Tyson when the family loved boxing
Snowball
Female
West Highland White Terrier
Cleveland, OK
When I was trying to convince my mom to get a dog I started to list names and my favorite name was snowball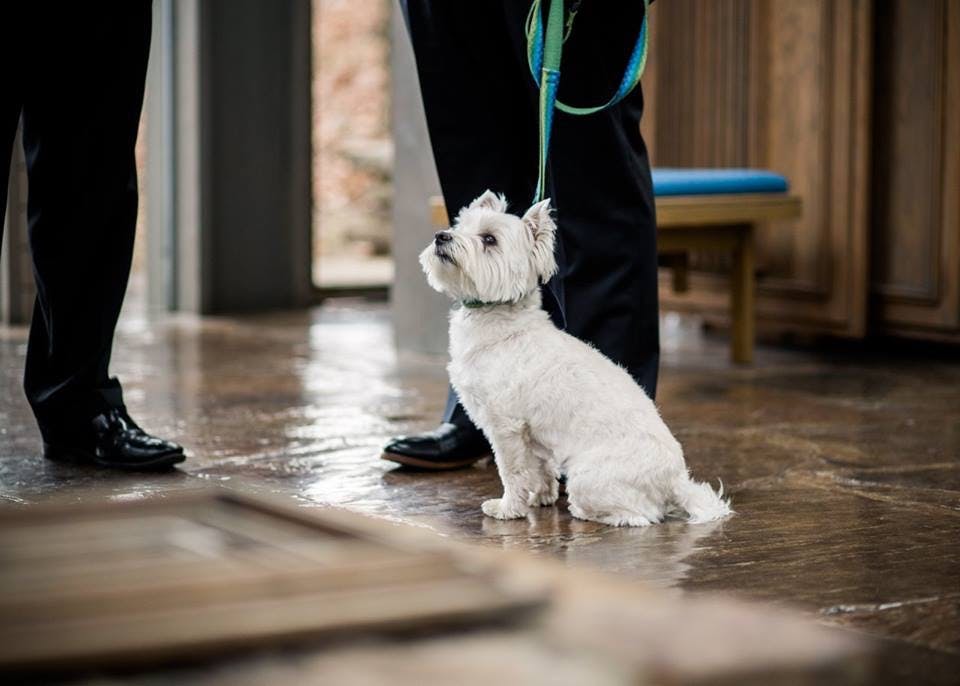 Moose
Female
Westie
Maumelle, AR
Personality
She will bold you over with personality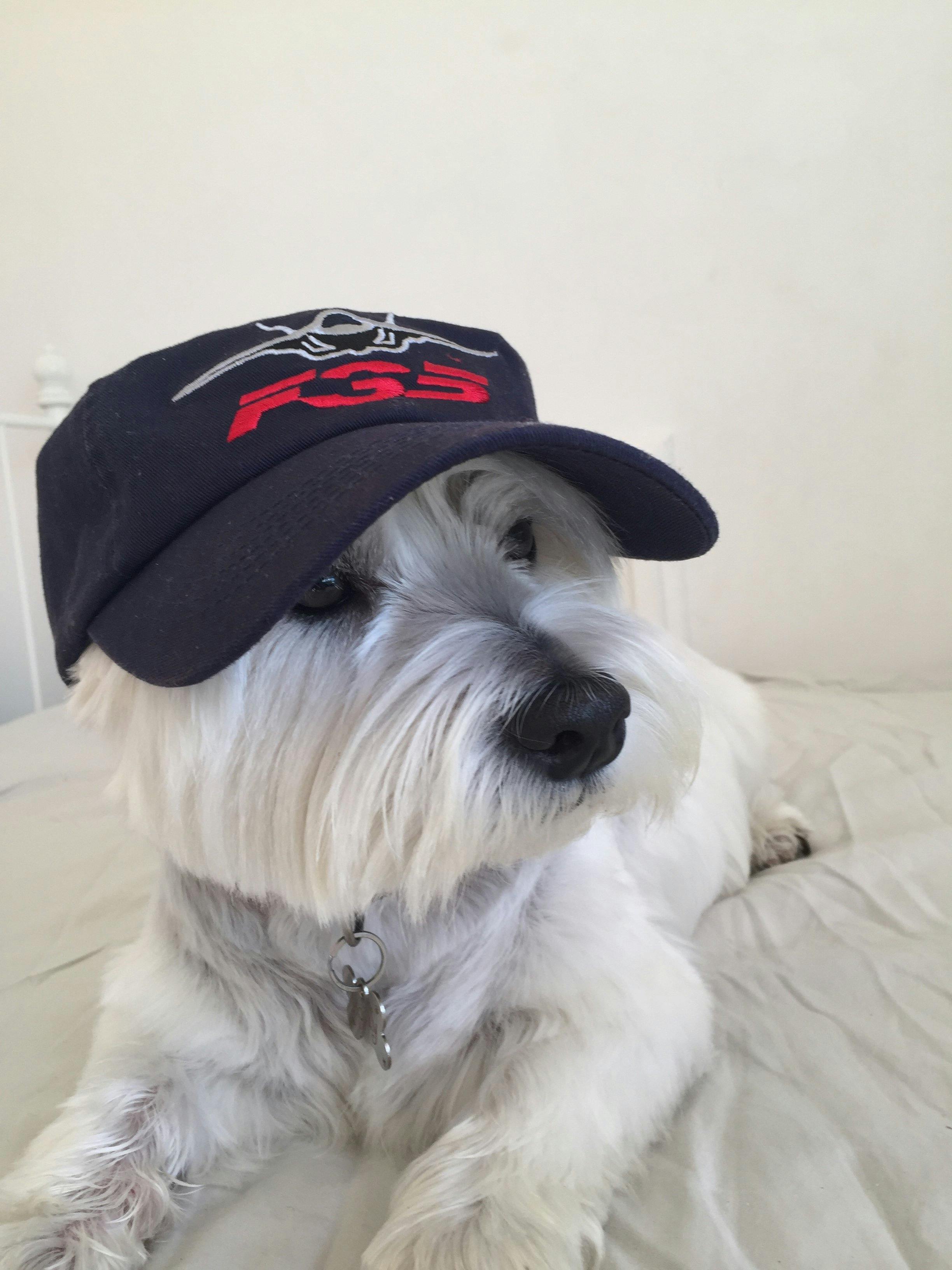 Holly
Female
West Highland White Terrier
Adelaide, CO
Personality
Companionly
Cute
Energetic
Warm
Calm
Caring
model
Cheerful
Loving
Well, when I was younger, I had a friend and her dog was called Molly. So, I thought that Holly would be a great name. Then when we met my dog and her sister at a breeder's house, I called out Holly. Then my dog today came to me and her sister didn't!
Romeo
Male
Maltipoo
Oneonta, AL
He looked like a Romeo and so we named him Romeo💕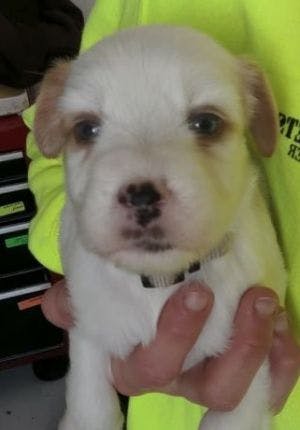 Noclue
Male
West Highland White Terrier
Chicago, IL