Introduction
You have welcomed a new dog into your family, which is a life changing decision. With a dog comes the responsibility to care for this new addition to the household, which includes not only health concerns, but a suitable name! Try choosing an original name that suits the character of your dog, but don't rush the name game; get to know your new dog first. Find out what his quirky little habits are. Is he a full on, active ball of energy? Or is he a soft, gentle mellow cuddle bug? Big or small, dainty or massive, sleek black or startling white - what makes your dog who he is? We get that the process of name choosing is often stressful; our advice is to check out lists of dogs names such as this one, and who knows - you may find it in the very first perusal. Refining your dog's name starting with your favorite letter from the alphabet is a great way to narrow down the selection. The letter M suggests some awesome dog names such as Misty, Miko, Milo, or Mambo. Read on and we bet one of these will suit your new pal.
Dog Names that Start with M in Pop Culture
Featured Famous Dog with a Name that Starts with M
Marmaduke
The life of Marmaduke began as a comic strip drawn by Brad Anderson from 1954 - 2015. The story evolved around the Winslow family and their bumbling Great Dane, Marmaduke. This large messy dog became a lovable cartoon that was popular for many years and still retains a dedicated following. It was turned into a comedy movie in 2010 starring Owen Wilson as the voice of the Great Dane. The movie traces the move of the Winslow family and their big mutt from Kansas to the Sunshine State of California. Marmaduke becomes friends with a group of dogs at the local park, but after a surfing competition brings Marmaduke fame, it goes to his head and he turns his back on his friends. It takes a disaster to teach the oversized hound about the value of friends. It is a light hearted look at life through the eyes of an impressive Great Dane. The comic book picture of Marmaduke is truly recognisable and unique, and this dog remains in our hearts for his lovable antics. 
Another famous dog with a name that starts in the letter M, is Marley, a Golden Labrador Retriever. The movie follows a couple (Owen Wilson and Jennifer Aniston) embarking on their married life, careers, and family along with the world's worst dog. They quickly discover how this small, cute golden fluff ball has a knack of destroying just about anything. Whereas most puppies grow out of this stage, Marley only seems to get worse. And while the couple contemplate starting a family, the dog grows into a sizeable 100 pounds of not-so-cute dog. It's a funny movie, a sad movie and a hard to ignore movie. Marley and Me is based on the best selling autobiography of columnist John Grogan, although I am sure his dog wasn't all that bad... was he?

Dogs with a name starting with the letter M have their fair share of fame and glory, as does the dog Muttley. He was a dog of mixed breed and was a character in the animated story of Dick Dastardly which was set in World War I and featured Dick Dastardly and his dog Muttley who seemed to mutter a lot, and the rest of the Vulture Squadron who are bent on capturing Yankee Doodle Pigeon to intercept his messages. It's a fun story and we love Muttley as a name for a dog. Whether it is Marmaduke (or Duke), Marley, or one of the many listed names below, you can't go wrong choosing a name that begins with the letter M. 

Dog Name that Starts With M Considerations
Once you have found a few names you like, jot them down, and then go through them one at a time. Say them out loud so you get a feel of how easy they are to say, or combine the name with a command that you will be using to train your dog to see how it works. A dog called L'il Bit may be confused when given the command to sit, for example. If you choose a moniker in a language other than your own, make sure you can say it easily rather than trip over the name. If you have trouble getting the name out to call your dog to come back when he takes off on a chase, he will be long gone by the time the command finally comes. Choose a name, say it out loud for clarity, and in addition, make sure it's a name your dog won't grow out of. The name Tiny is cute for a puppy, but if they grow to become a large dog, the name may not be so suitable. Ultimately the choice is yours, so make it work not only for you, but for your dog. Personality is often a fun factor, too. For instance, a dog who loves to sleep could be called Moon or Midnight.
Male Dog Names Starting with M
Votes
Name
Vote
6

Major

A rank for officials in the Army Marine Corps and Air Force

5

Mako

A type of shark but suited to a long, lean, sleek dog

4

Makoto

Japanese for truth, reality and perfect for a distinguished pooch

4

McCoy

Taken from an Irish surname

4

Merrick

A strong ruler, your dog perhaps

4

Marley

Taken from the popular movie Marley and Me

3

Milo

The Jack Russell Terrier in the movie The Mask

3

Mugsy

After the criminal Mugsy Malone

2

MacGyver

A popular character in an action-adventure television series

2

Moss

A Medieval form of Moses

2

Moki

Native American for deer

2

Magoo

After the cartoon character Mr Magoo, who had bad eyesight and hearing

2

Marcus

From Shakespeare's play Titus Andronicus

1

Malakai

Angel or messenger or God, of Hebrew origin

1

Maverick

A dog who avoids conformity; a dog with a mind of its own

1

Myles

Of Greek origin, meaning destroyer

1

Mannix

This means Monk and is Irish in origin

1

Mojo

All about your inner spirit

1

Mambo

An Afro-Caribbean music and dance type

0

Monster

A large dog would suit this moniker

0

Montes

Italian for Mountain which is just the title for a big brawny dog

0

Manuel

Spanish meaning God is with us; it sounds cool for a male dog

-1

Merlin

Remember Merlin the Magician; why not name your dog after someone powerful

-1

Moose

Awesome for a Great Dane or similar large breed

-1

Macho

Means tough, as in macho man

-1

Mohawk

The Mohawk nation in Canada, or the name of a haircut

-1

Muppet

After the popular puppet series

-2

Maccus

Celtic name for a hammer, good for a large chunky dog

-2

Mars

After the red planet, ideal for a red dog

-2

Midget

Ideal for a small dog with a large personality

-3

Mace

A medieval weapon used by the knights in the Middle Ages

-3

Mario

Another Spanish name meaning warring; perhaps for a tough dog
Female Dog Names Starting with M
Votes
Name
Vote
7

Macalla

Meaning full moon, and a lovely name for a little female puppy

7

Magnolia

The beautiful flower of the magnolia tree

7

Miracle

Ideal for a dog that has been rescued or suffered a tough time and survived

7

Melody

A sweet tune or song, ideal for a dainty dog

6

Mitzi

Of German origin meaning strong willed

5

Mopsy

A comic strip created in 1939 by one of the few female cartoonists

5

Mashika

A name of Swahili origin, meaning born in the rainy season

4

Mimi

An Australian word meaning a spirit person depicted in rock

4

Masya

Russian for little one - soft, subtle and lovely name for your dog

4

Miyoko

A graceful Japanese word meaning generations, beautiful child

4

Muffin

A sweet small cake

3

Minx

Describes an impudent, cunning or flirtatious young woman

3

Moet

A type of quality French wine

3

Mighty Muff

A take from Muffet but a really large sweet treat or huge dog who is a softy at heart

3

Maple

As sweet as the syrup

3

Milaan

An Indian name that means to meet

2

Munchkin

Often refers to a cute youngster, best for a forever small dog

2

Mushka

Russian for little fly but its such a cute name

2

Magic

That special something that makes it exceptional; perfect for your pooch

2

Mirage

If your dog is small but thinks she is big, then its a mirage

2

Mercedes

An expensive car, suits a purebred pup with expensive tastes

2

Mystique

A name that means magical, just right for a lovely new furry companion

1

Miko

The name of a female Priestess

0

Milady

Refers to an English noblewoman or a great lady

0

Mango

Sweet like the fruit , a good moniker for a dog with a little bit of attitude

-1

Mischief

Self explanatory for a dog that is always into something

-1

Minuet

A slow stately ballroom dance for two in triple time

-2

Mystic

A little bit of magic

-2

Misty

A damp misty morning ; grey like a fog

-3

Mink

A small furry animal valued for its beautiful coat

-3

Mocha

A popular chocolate flavored hot drink

-4

Marika

This means one who is wished for or star of the sea; either way its lovely
Community Dogs with a Name that Starts with M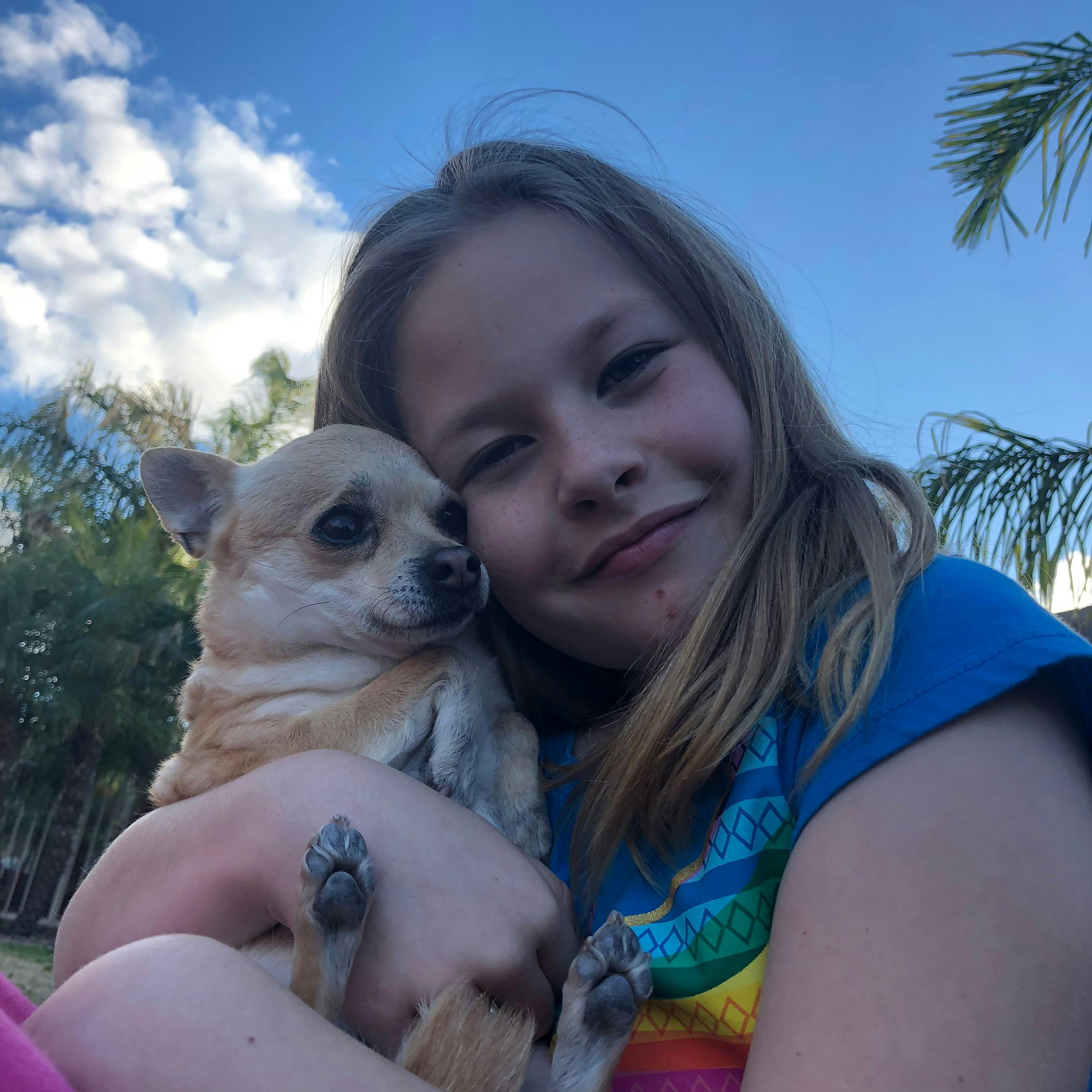 Molly
Female
Chihuahua
Mesa, AZ
Personality
Compassionate
Loving
Named her after my disabled dog passed away. His name was Marley and I thought Molly was very similar but different enough so that her name was her own.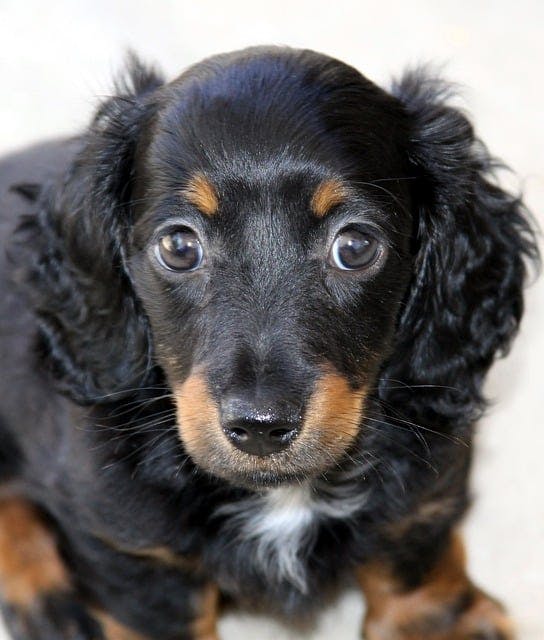 Milia
Female
Dachshund
Boston, MA