Introduction
There are a lot of great reasons to give your dog a name that starts with the letter S. Maybe your own name starts with this letter, or you have decided to give all of your children – two-legged and four-legged alike – names beginning with this letter. S names are very popular among all species, and dog names beginning with 19th letter of the alphabet span all categories. S names are common, but there are also several unique options that will set your canine companion apart from the rest of the pack. Giving your new dog a name that starts with S is a great way to showcase how spectacular, sweet and super your special friend is. 
Dog Names that Start with S in Pop Culture
Featured Famous Dog with a Name that Starts with S
Snoopy
As man's best friend, dogs are often seen alongside their human counterparts on television shows and in books and movies. They play major roles in popular culture, and a little bit of investigation turns up several dogs with names that start with S in the media.
One of the most famous dogs in popular culture, Snoopy made his debut on October 4, 1950. As the imaginative canine companion of Charlie Brown, this lovable canine has appeared in comic strips, television shows and movies for decades. Snoopy is one creative Beagle and imagines himself as everything from the aloof "Joe Cool" to the World War I Flying Ace who faces the Red Baron in aerial combat. He's also a world-class writer, an astronaut and, of course, a suppertime aficionado. Aside from Charlie Brown, he is the only character to appear in every Peanuts movie and special. Snoopy is also the corporate mascot for insurance company MetLife, and the lovable hound has been seen on everything from postage stamps to blimps. He even has his own star on the Hollywood Walk of Fame.
Scooby Doo is another unforgettable dog in popular culture. This Great Dane can be seen with Shaggy, Velma and the rest of the gang in comic strips, television shows and movies. Scoobert "Scooby" Doo was named for a nonsense vocal line in Frank Sinatra's "Strangers in the Night" and made his television debut in Scooby-Doo, Where Are You! on September 13, 1969 on CBS. The series ran for just two seasons but spawned spinoff series like A Pup Named Scooby-Doo and, most recently, Scooby-Doo! Mystery Incorporated. There have also been comic strips, movies and more featuring this iconic canine. The cowardly Great Dane is usually seen alongside Shaggy, and the duo shares many personality traits. Most notably, both fear virtually everything, and their ravenous appetites always have them looking for the next meal. The pair is especially fond of "Scooby Snacks."
Last but certainly not least, Shadow the Golden Retriever hit the big screen in 1993 in the family classic Homeward Bound. In the film and its subsequent sequel, he is an old, wise dog who displays extreme loyalty and obedience to his owner. Accompanied by an American Bulldog named Chance and a Himalayan cat named Sassy, Shadow makes an incredible journey to rejoin his family. The trio travels through mountainous terrain and across the open countryside before finally reaching their destination. 
Dog Names that Start with S Considerations
Choosing the perfect name for your canine companion can be a daunting task. In many ways, it is like coming up with a name for a child. When trying to think up the right name, there are several things you may want to take into consideration. For starters, think about your dog's breed and gender. Some names are, obviously, more appropriate for males than for females, and some names suit certain breeds specifically. Also, think about your dog's size and appearance. Does he or she have any characteristics that could be translated into a great name? A happy Pit Bull with an unbeatable smile may make a great Smiley, for example. Smokey could be fitting for a dog that is primarily gray.
Think about your dog's personality traits as well. Is she sly? Curious? Energetic? Friendly? All of these traits couple help you come up with ideas for words that start with S that would make names that fit your pet perfectly. Remember that the name you choose will be what you call out your front door and what you'll have to tell your vet every time you make an appointment, so don't opt for anything embarrassing. Check out our list for some great names that start with S for your four-legged friend. 
Male Dog Names that Start with S
Votes
Name
Vote
7

Santana

For musician Carlos Santana

7

Spot

The dog in the "Dick and Jane" books

6

Sinbad

Famous sailor; mascot of the U.S. Coast Guard

6

Shadow

The wise Golden Retriever in "Homeward Bound"

5

Shiloh

Protagonist in "Shiloh" and its sequels

5

Sparky

Common name for dogs, name of fire safety mascot

5

Starsky

Part of the crime fighting duo in "Starsky and Hutch"

4

Snoopy

Famous Beagle of "Peanuts" fame

4

Shaggy

Scooby Doo's snack-loving sidekick

4

Smokey

Title character in "Smokey and the Bandit"

3

Scout

The perfect name for a loyal companion

3

Sammy

Sammy Hagar, American vocalist, guitar player and songwriter

1

Schulz

For Snoopy creator Charles Schulz

1

Sputnik

First artificial earth satellite launched by the former Soviet Union

1

Sol

"Sun" in Latin and several other languages

0

Sonny

From 1970s pop duo Sonny and Cher

0

Sheldon

Sheldon Cooper; fictional character in "The Big Bang Theory"

0

Severus

For Severus Snape of the "Harry Potter" franchise

0

Skywalker

For Luke Skywalker of the "Star Wars" franchise

0

Skip

Star of the film "My Dog Skip"

0

Scooby Doo

Cowardly canine in "Scooby-Doo, Where Are You!"

-1

Santa's Little Helper

The pet dog on "The Simpsons"

-1

Scotty

Nickname for Scottish Terrier

-1

Slinky

Spring toy; also the name of the spring toy dog in "Toy Story"

-1

Sully

Character in the Disney film "Monsters, Inc."

-1

Scamp

Male dog in Disney's "The Lady and the Tramp"

-2

Sasquatch

Also known as Bigfoot

-2

Sterling

Short for sterling silver

-2

Sagan

For Carl Sagan, famed astronomer

-3

Seaman

Newfoundland Dog who accompanied Meriwether Lewis on his famous expedition
Female Dog Names that Start with S
Votes
Name
Vote
7

Sandy

Airedale Terrier in the "Little Orphan Annie" comics and radio show; also in "Annie" Broadway musical

7

Suki

Japanese for "loved one"

7

Savannah

City in Georgia; a mixed woodland grassland

6

Sunshine

A perfect name for a bright, friendly dog

6

Star

A luminous point in the night sky

6

Sassy

The feline companion in "Homeward Bound"

6

Serenity

Calm, serene; the name of the spaceship in "Firefly"

6

Sally

Name meaning "princess"

5

Seven

Female character in the Netflix series "Stranger Things"

4

Strelka

One of the dogs who went into space in Sputnik 5 and returned safely

4

Shelby

English name meaning "a place where willows grow"

4

Lily

A flower that symbolizes beauty, innocence and purity

4

Snow

The perfect name for a white dog

4

Sarabi

Lioness in "The Lion King"

3

Shakira

For the famous Colombian singer

3

Sophie

An Australian cattle dog who survived four months lost at sea

3

Sadie

Hebrew name meaning "princess"

2

Sheeva

Afghan name meaning "charming"

2

Sangria

An alcoholic punch of Spanish and Portuguese origin

1

Suzie

Name derived from Susan meaning "lily, rose"

0

Samantha

German Shepherd in the "I Am Legend" book and movie

0

Sapphire

A blue gemstone; September birthstone

0

Solstice

When the Sun reaches its most northerly or southerly point

0

Shortcake

1980s cartoon character Strawberry Shortcake

0

Sasha

Famed British bomb detection dog who served in the British Army

-1

Streisand

For legendary vocalist Barbara Streisand

-1

Rose

A fragrant perennial flower; often used to symbolize love or gratitude

-1

Satin

A fabric with a glossy surface

-1

Sugar

The perfect name for a sweet canine companion

-1

Sierra

Derived from the Sierra mountain range
Community Dogs with Names that Start with S
Stiles
Male
French Bulldog
Pleasanton, TX
We were going through names and to see which one he would respond to. He was laying on the ground and we just started saying names out loud with Winston, Barkley, Stitch, Buda, Bruce, and when we said "Stiles" he perked his ears and got up. It was the cutest thing. When we asked him if he liked the name Stiles he wagged his little nub and let out a cute little bark.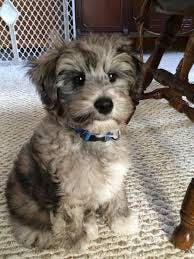 Susy
Female
Schnoodle
Chula Vista, CA
Personality
Playful
Energetic
Protective
we searched up names and suzy came up we looked for short names for the dog to understand better but we replaced the z with a s.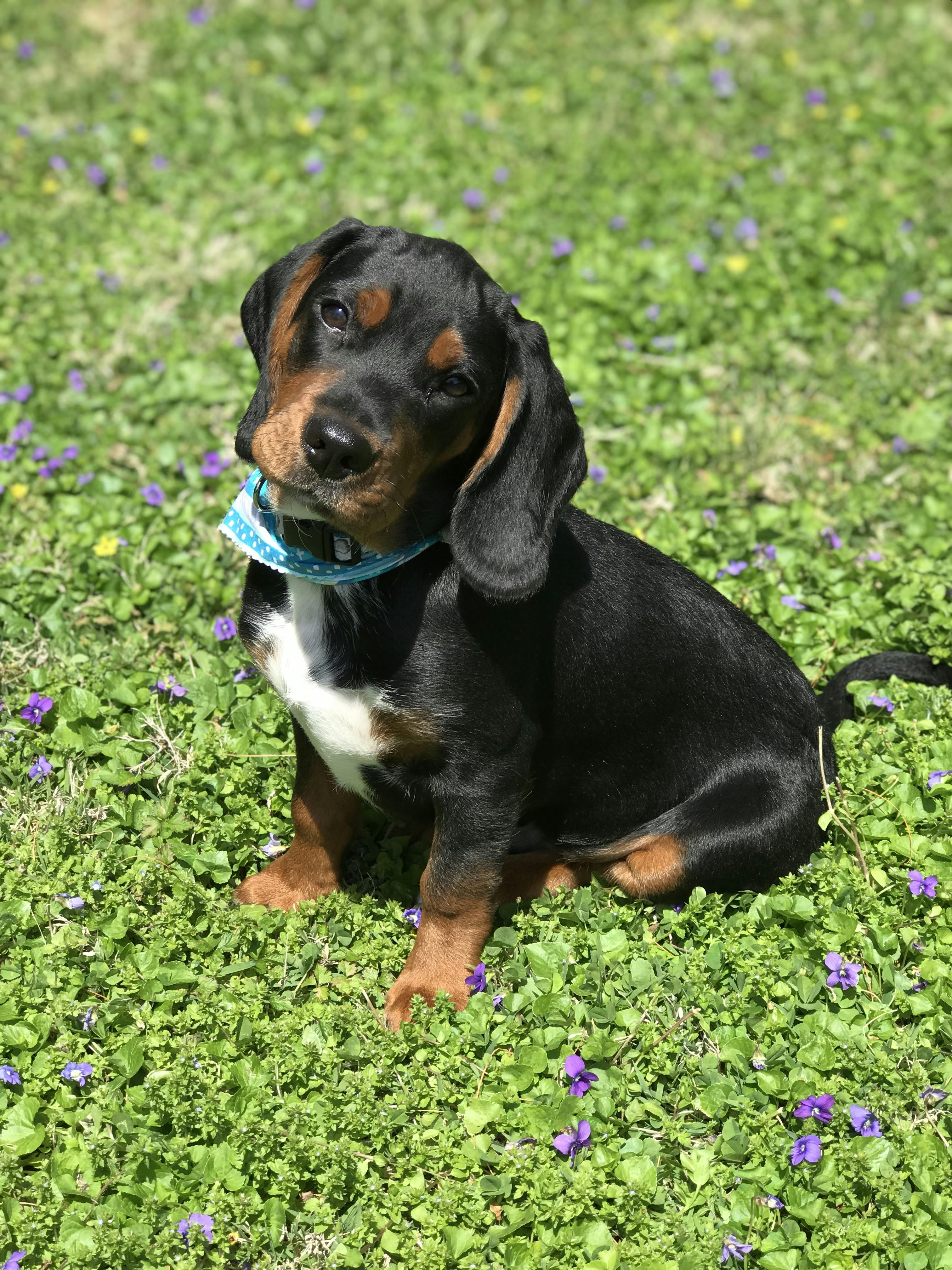 Samson
Male
Beagle
Lebanon Springs, NY
One day we just sat down and it was the first thing we thought of.