Introduction
When we hear the term "goofy," we immediately think of something that is related to fun, quirkiness and entertainment. Whether or not you know the actual the definition of the word, it almost always creates a somewhat cheerful yet silly picture in our minds that can, in some way, uplift our spirits without effort.  To some dog owners, goofy names are way too standard and even cliché, but there are dog owners who think otherwise. You may find some 'goofy' names generic, some names may even be too popular among dogs. However, there are plenty of these names that sound clever and hilarious, especially when matched with the right breed.
Goofy Dog Names in Pop Culture
Featured Famous Dog with a Goofy Name
Goofy
The term 'goofy' can be associated with many different characters, especially cartoon characters. We all have watched a great deal of films and television series, both animated and not. One of the main reasons why the words "clumsy," "funny," and "quirky" come to mind whenever we hear the term "goofy" is because of Goofy himself. If you watch a lot of Disney shows, then you probably know who he is. 
Goofy is an animated Disney cartoon character who is characterized as a tall dog with human-like features. He is usually wearing an orange turtleneck top layered with a black vest, pants, large boots, and a rumpled hat that resembles a fedora. He is also the best friend of both Mickey Mouse and Donald Duck, the two most popular and recognized Disney characters of all time. Goofy's character is completely different from his best friends. 
Although good-natured and extremely humble, Goofy's is remarkably clumsy, childish, and has a fairly limited amount of intelligence. He has the tendency to be absent-minded and is almost always confused. As a result, he is prone to accidents and easily gets into trouble, but he always tries his best to be good at anything thrown at him. There are times, albeit occasionally, where Goofy becomes clever in his own unconventional way. Goofy's consistent optimism and genuine kindness is what makes Disney fans admire and love him.
The birth of Goofy's character can be dated back to 1932. The anthropomorphic dog first made his appearance in "Mickey's Revue" as Dippy Dawg. During the same year, Dippy Dawg's character got re-imagined into a younger character and received the new name "Goofy," who debuted in "The Whoopee Party." From thereon, Goofy became a part of Disney's comedy trio which consist of Mickey, Donald, and him.
In the late 1930s, Goofy got his own short series that immediately became popular. His series of shorts were all extremely well-acknowledged and even received Oscar nominations. Goofy's character went on a hiatus during the 60s and returned to the screen in 1983 as a supporting character in "Mickey's Christmas Carol."
In 1992, Goofy once again got featured in a television series called "Good Troop," where his son, Max, and his neighbor, Pete, have been introduced. The series ran for a year with a total of 65 episodes. 2 years after the series ended, Goofy got his own movie under the title "A Goofy Movie."  The film was rendered fairly successful after being warmly received by film-goers.
Goofy Dog Name Considerations
Choosing a name that sounds 'goofy' is common for dog owners whose dogs are fun-loving, quirky, and clumsy. Oftentimes, goofy-sounding names are overlooked due to the idea that they are very generic and nothing special. Dog owners, especially first-timers, go the extra mile and choose either extremely unique names or names that are tough to pronounce and remember. However, the purpose of picking a 'goofy' name isn't exactly to go overboard; sometimes, you just want a comical name that somehow makes you chuckle and feel delighted the moment you hear it. It is worth noting that 'goofy' names are frequently used among dogs, so if you're the kind of fur parent who do not mind sharing your dog's name with other dogs, then a goofy name may just be the perfect choice for you.
You can be a bit playful with the names and choose one that is contradictory to your dog's size. For example, the names "Hercules" and "Hulk" for tiny dogs, or the name "Tiny" for massive dogs. You can also choose a funny name that matches your dog's coat color. A good example would be "Popcorn" for white and yellow-coated dogs and "Apple" for small, red-coated dogs. And for the ultimate comical experience, you can name your dog after your favorite or least favorite food. Dog names inspired by food will always be funny; names like Nuggets, Munchkin, and Noodles are great examples.
You also have the option to pick a name that isn't just a single word. Some furparents like to get creative and involve a little bit of pun in their furbabies' names. Good examples of such names are Droolius Caesar and Jimmy Chew.
Votes
Name
Vote
2

Nugget

A small chunk or lump of a certain substance on earth

1

Nacho

A dish that consists of tortilla chips and melted cheese

0

Popcorn

Corn that is popped; good name for dogs with white or yellow coats

-1

Peanuts

From the comic strip by Charles Shulz; for small dogs with brown coats

-1

Button

A tiny knob often found sewn in garments; a cute name for tiny dogs

-1

Pickle

Cucumbers preserved in vinegar

-1

Goliath

A giant Philistine warrior in the Bible

-1

Deadpool

A character in the Marvel universe with a great sense of humor

-1

Elmo

A funny and adorable character in "Sesame Street"

-1

Pluto

Inspired by Mickey Mouse's pet dog

-1

Yoda

A legendary Jedi Master in "Star Wars"

-2

Bingo

A game of chance

-3

Wiggles

To move or cause to move up and down or from side to side

-3

Chewbarker

After Star Wars character Chewbacca

-3

Booger

A great comical name for your pup

-3

Noodles

Strings and tubes of pasta; for dogs with pale yellow and white coats

-3

Tickles

A light touch that can cause laughter; for dogs with animated behaviors

-3

Woofgang Puck

After famous chef Wolfgang Puck

-3

Jimmy Chew

From designer Jimmy Choo; good for dogs who like to gnaw and chew

-3

Salsa

Dip or sauce that's made of tomato; good for red-coated dogs

-3

Beans

Kidney-shaped seeds

-3

Pikachu

A Pokemon character that is short and chubby and yellow in color

-3

Hobbit

Fictional creature that is characterized as smaller versions of humans

-3

Hansel

From the fairy tale "Hansel and Gretel"

-3

Eggroll

A Chinese snack made of veggies and meat wrapped in egg dough

-3

Sprite

A lime and lemon-flavoured soft drink

-3

Astro

Inspired by the the sci-fi cartoon "The Jetsons"

-3

Bacon

A type of salt-cured pork; goofy name for stout dogs

-3

Sherlock Bones

A wordplay on Sherlock Holmes

-3

Han Solo

A character from "Star Wars"
Votes
Name
Vote
2

Mocha

A type of coffee; fits cream and brown-coated dogs best

2

Mitten

A kind of glove that is typically made of wool

-1

Apple

A round fruit that is usually red in color; good for red-coated dogs

-1

Waffle

A batter cake made in a waffle iron

-1

Twinkle

To shine brightly; an iconic name for your superstar pup

-1

Nutmeg

A spice used for baking

-1

Chewy

Something that is typically firm and sticky and requires thorough chewing

-1

Sarah Jessica Barker

After Sex and the City actress Sarah Jessica Parker

-1

Munchkin

Someone or something that is very small in size

-1

Winnie the Poodle

After character Winnie the Pooh; top name for a Poodle

-1

Socks

A garment for the foot

-1

Mallows

Derived from "marshmallows," a soft food made from sugar and gelatin

-1

Cheeseball

A ball of cheese

-1

Fluffy

Light and full of air; perfect for huggable and cuddly puppers

-1

Hershey

Inspired by Hershey's, a prominent chocolate company

-1

Pixie

A mythical creature of folklore

-1

Khaleesi

A title used in the TV show Game of Thrones

-1

Shaggy

Long and unkempt hair or fur; perfect for dogs with thick and long coats

-1

Sushi

A famous Japanese dish made from rice, fish, egg, or veggies

-1

Mushy

Soft and squishy

-1

Fifi

The purple and white family Poodle in "Rugrats"

-1

Lassie

A popular fictional character portrayed by a Rough Collie dog

-1

Gidget

A white and fluffy Pomeranian in "The Secret Life of Pets"

-1

Snowball

A formed ball of snow used for throwing

-1

Lulu

A champion from the widely recognized game "League of Legends"

-1

Cookie

A small and flat biscuit made from flour, and other baking ingredients

-1

Perdita

One of the Dalmatians in "101 Dalmatians"

-1

Ladybird

A 16 year old dog owned by the Hill family in "King of the Hill"

-2

Mary Puppins

A parody name for Mary Poppins

-2

Sparkle

Shiny lights
Community Dogs With Goofy Names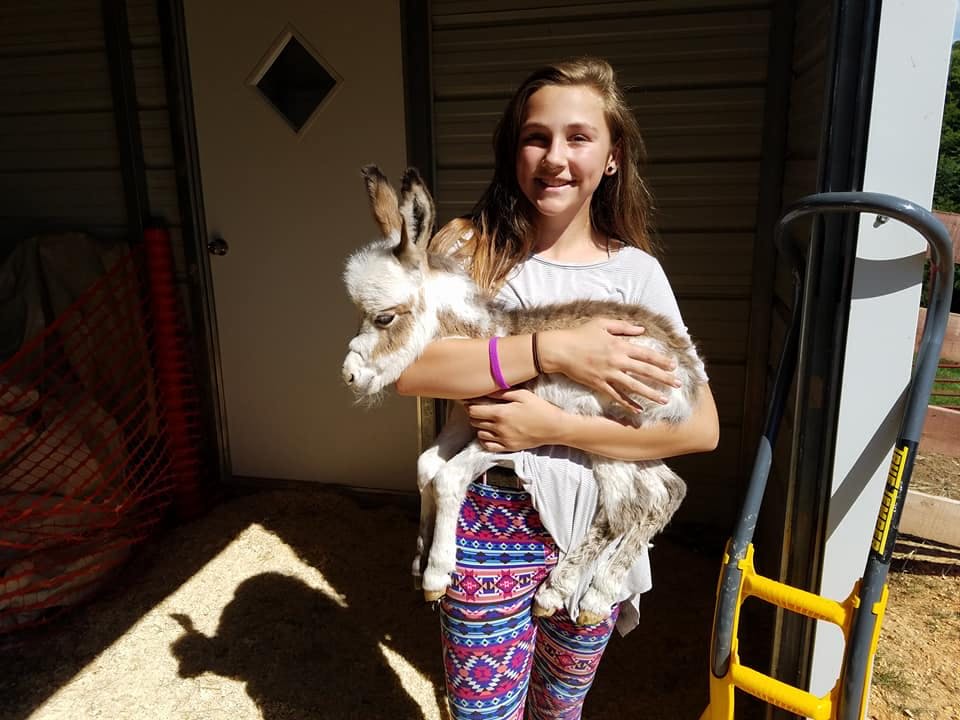 Mojo
Male
Great Dane
Loudon, TN
We were running out of time