Introduction
The Great Dane is an easily recognizable breed of dogs due to its huge size and noble appearance. Also known as the "Apollo of Dogs" this gentle giant radiates elegance and power at the same time. It is also known for its skills in hunting and vigorous temperament. Despite its large size and imposing look, it is one of the sweetest and most behaved dogs around. With proper training and the right amount of TLC, it can easily become the perfect pet for your household. These very characteristics are the reason why Great Danes are a prevalent dog breed in America and all over the world. 
Great Dane Dog Names in Pop Culture
Featured Famous Great Dane Dog
Scooby-Doo
Over the years, the Great Dane dog breed has grown more and more popular in the United States and all over the world. As a matter of fact, it has been the subject of numerous film, television, animation and literature classics. Arguably the most popular Great Dane in pop culture is Scooby-Doo, from the cartoon franchise of the same name. Hanna-Barbera Productions first launched the series in 1969.
The story of Scooby-Doo, Where Are You! revolves around Scooby-Doo, a talking Great Dane, and his group of friends – Daphne, Fred, Velma and Shaggy. The "gang" usually ends up in trouble with different people. They go around solving various "supernatural" mysteries through their escapades and misadventures and ends up uncovering the truth behind them. Scooby-Doo is known for his antics and for his favorite food, Scooby Snax, which he normally gets as a prize for his good deeds.
The Scooby-Doo franchise became a massive hit and is regarded as one of the best cartoon shows ever made. This success led to several sequels and spin-offs. Additionally, other kinds of work were launched based on the franchise, including full-length theatrical films, television specials, direct-to video films and made-for-TV movies. Other characters were also created to complement Scooby-Doo and the other original characters, such as Scooby-Dum (cousin) and Scrappy-Doo (nephew).
Another particularly well-known Great Dane character is Marmaduke, from the comic strip of the same name. The strip, which was first published in 1954, appeared primarily on newspapers. It is centered on the daily life of the Winslow family and Marmaduke, their pet Great Dane. Marmaduke is a scruffy but endearing dog. The prolonged publication and fame of the comic strip also led to a film adaptation entitled Marmaduke, starring Owen Wilson as the voice of Marmaduke. The film became a huge success.
The Great Dane dog breed has also appeared in a number of novels and literary works. One example of such work is The Guardian by Nicholas Sparks. This romance-thriller story is about Julie, who is a widow, and her Great Dane named Singer. Julie's husband, who passed away, left Singer with her when he was still a puppy to serve as her companion while she is dealing with her loss. The story highlights how loyal and protective a Great Dane can be of his or her owner.
These are just some of the many Great Dane characters that have left a mark in contemporary pop culture. Having been featured multiple times in various works of art, it's no wonder that the Great Dane remains to be a favorite when picking a new pet.
Great Dane Dog Name Considerations
Choosing a name for your new Great Dane can be quite a tall order (no pun intended!) and must be taken seriously. Remember that whatever name you give your Great Dane, it will be the one he or she will be using throughout their lifespan. So, it is best to give your dog a great name that matches its unique traits.
The Great Dane is famous for its gigantic body, long strides and short coat of various colors. In contrast to their physical appearance, their temperament is calm and charming. All of these attributes can be used as inspiration for picking out a name for your new pup.
For male Great Danes, which can weigh up to 200 pounds, their ominous presence and athletic physique cannot be topped. Thus, it would be suitable to choose a name that reinforces their enormity. Their female counterparts are a bit tinier, tipping the scales at about 130 pounds. Female Great Danes deserve a more amiable name that still highlights their strength. A good example would be the name "Babylon", a Biblical tower known for being really tall. This name would work for either a male or female pup. Alternatively, you may also give your dog a German name, which would sound really cool considering that the breed originated from Germany.
Male Great Dane Dog Names
Votes
Name
Vote
9

Alaska

The largest state in the United States

8

Brutus

Latin for "heavy"

6

Atlas

A Titan in Greek mythology known for holding the earth on his shoulders

6

Baron

Hebrew name meaning "son of strength"

6

Baldwin

German name meaning "brave friend"

5

Hulk

A comic character with superhuman strength

5

Stein

German term meaning "stone" or "rock"

4

Goliath

A Biblical character known for being gigantic

4

Magnum

A type of powerful gun

4

Durango

A type of big car manufactured by Dodge

3

Apollo

Greek mythology's god of healing

3

Beast

Term used to refer to a large animal

3

Hercules

A god in Roman mythology famous for his strength

2

Rambo

A fictional character known for his skills and weaponry

1

Franz

Danish name meaning "free"

1

Onyx

A kind of gemstone that is black in color; good for Great Danes with black or dark coats

1

Hunter

Term used to refer to a person or animal who likes to hunt

0

Jumbo

Slang term usually referring to a very big thing or person

0

Colossus

Something or someone of enormous size

0

Moose

A large member of the deer family

0

Tank

A combat vehicle made of steel, usually used for war

0

Alrik

German name meaning "noble leader"

-1

Azure

Means "sky blue"; good for Great Danes with a blue coat

-1

Bjorn

German name meaning "bear"

-1

Bruno

German name meaning "armor"

-1

Dozer

Short for "bulldozer", a kind of tractor

-3

Sergeant

A police or military rank

-3

Atom

A unit of matter, usually used to refer to something tiny; funny name for a Great Dane

-3

Hugo

German name meaning "intelligent"

-4

Wolfgang

German name meaning "wolf's path"
Female Great Dane Dog Names
Votes
Name
Vote
8

Duchess

A high-ranking woman

7

Sahara

The biggest desert in the world

6

Athena

Daughter of Zeus and goddess of love in Greek mythology

6

Kefira

Hebrew name meaning "lion cub"

6

Rebel

Refers to someone who usually resists; good for playfully mischievous Great Danes

5

Akiva

Hebrew name meaning "protect"

5

Zara

Russian name meaning "princess"

4

Ursa

Latin name meaning "bear"

4

Eiffel

From the famous tall tower in Paris

3

Sable

Means "black"; good for Great Danes with black or dark-colored coats

3

Dima

Russian name meaning "strong fighter"

3

Philomena

Greek name meaning "loved"

2

Trude

German name meaning "fighting woman"

2

Diana

Goddess of the hunt in Roman mythology

2

Huntress

Female version of hunter; someone who likes to hunt

2

Zelda

German name meaning "grey battle"; good for Great Danes with grey coat

1

Freya

Goddess in Norse mythology

1

Nikita

Greek name meaning "victor"

1

Walda

German name meaning "ruler"

1

Ursel

German name meaning "little bear"

0

Ira

Hebrew name meaning "watchful"

0

Valkyrie

Female warriors in Norse mythology

0

Frauke

German name meaning "little lady"; a satirical name for a Great Dane

0

Schatzi

German name meaning "treasure"

0

Brünnhilde

A female character in Norse mythology

0

Sierra

Irish name meaning "dark"; good for dark-colored Great Danes

0

Petra

Greek name meaning "stone"

-1

Ada

German name meaning "nobility"

-2

Edelweiss

German name meaning "snow white"; good for white Great Danes

-3

Bianka

Italian name meaning "white"; good for white Great Danes
Community Dogs with Great Dane Dog Names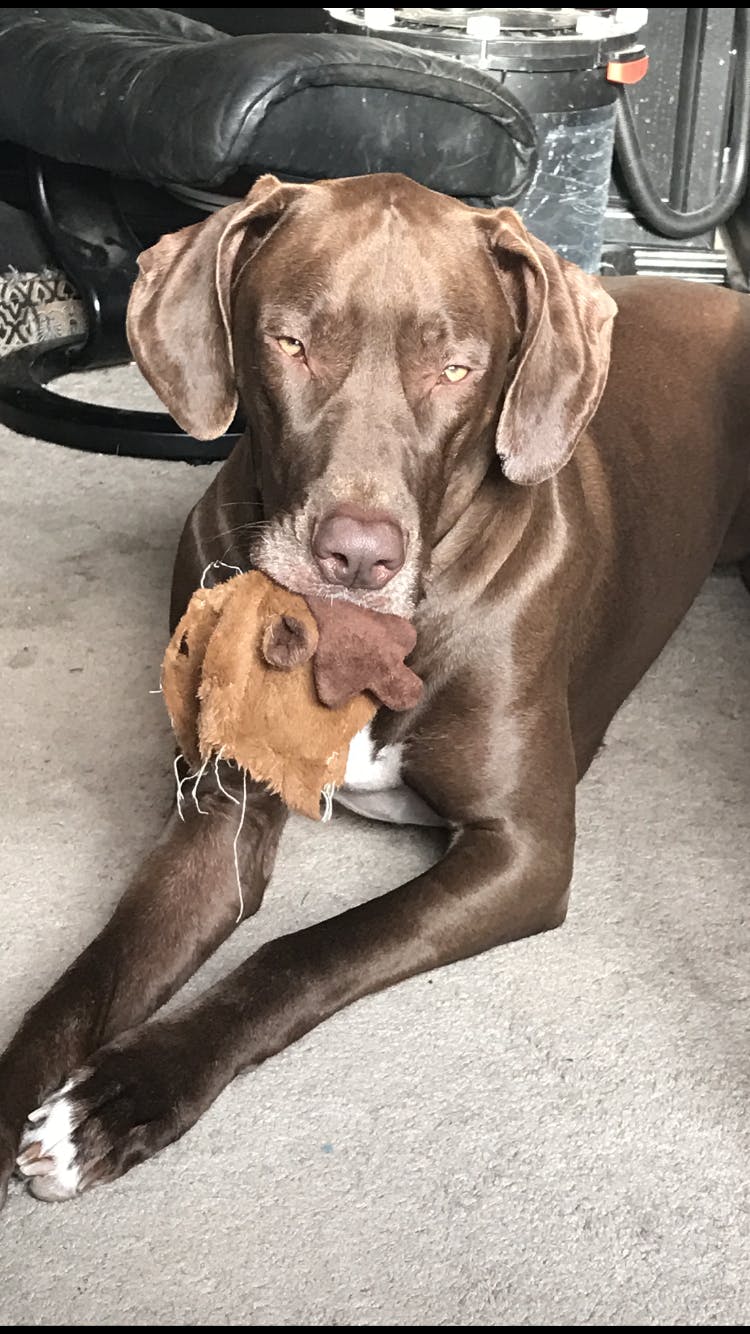 Kalipso
Female
Great Dane
Edmonson, TX
I love the name and I prefer k's over c's. Lol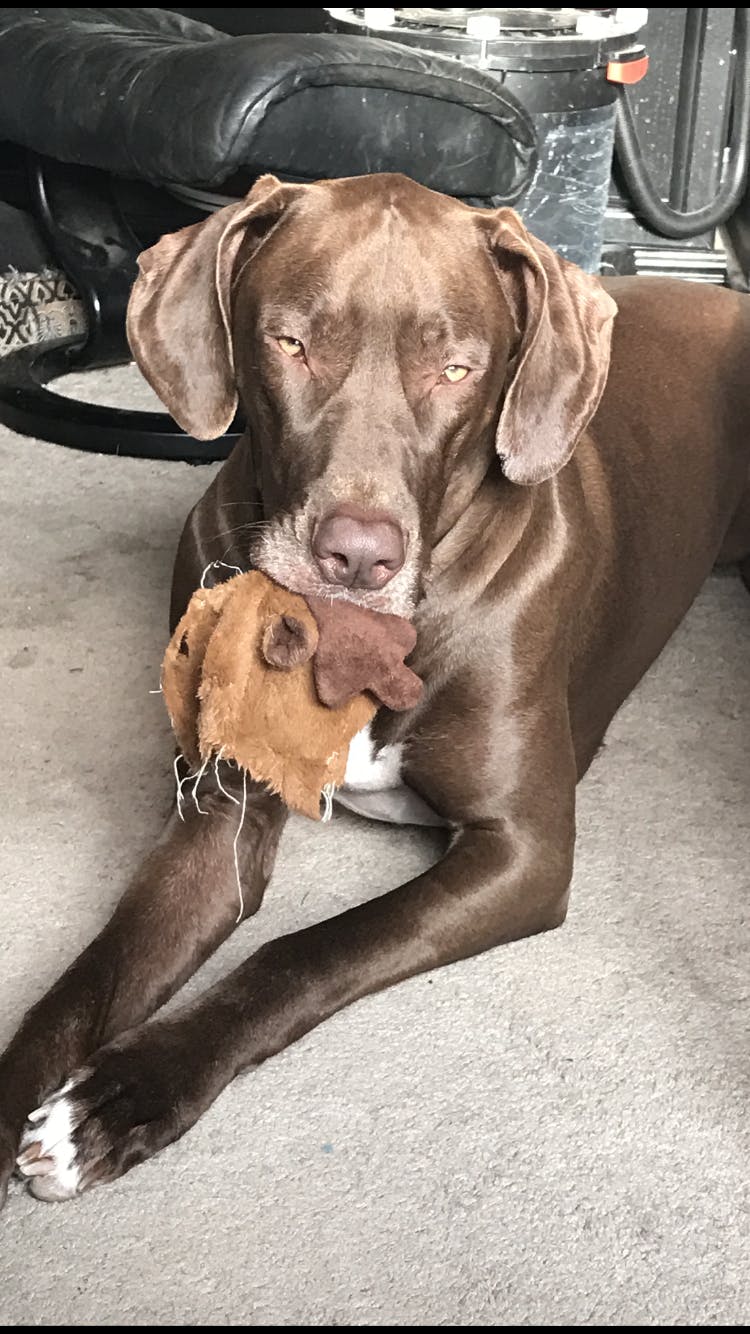 Kalipso
Female
Great Dane
Edmonson, TX
I love the name and I prefer k's over c's. Lol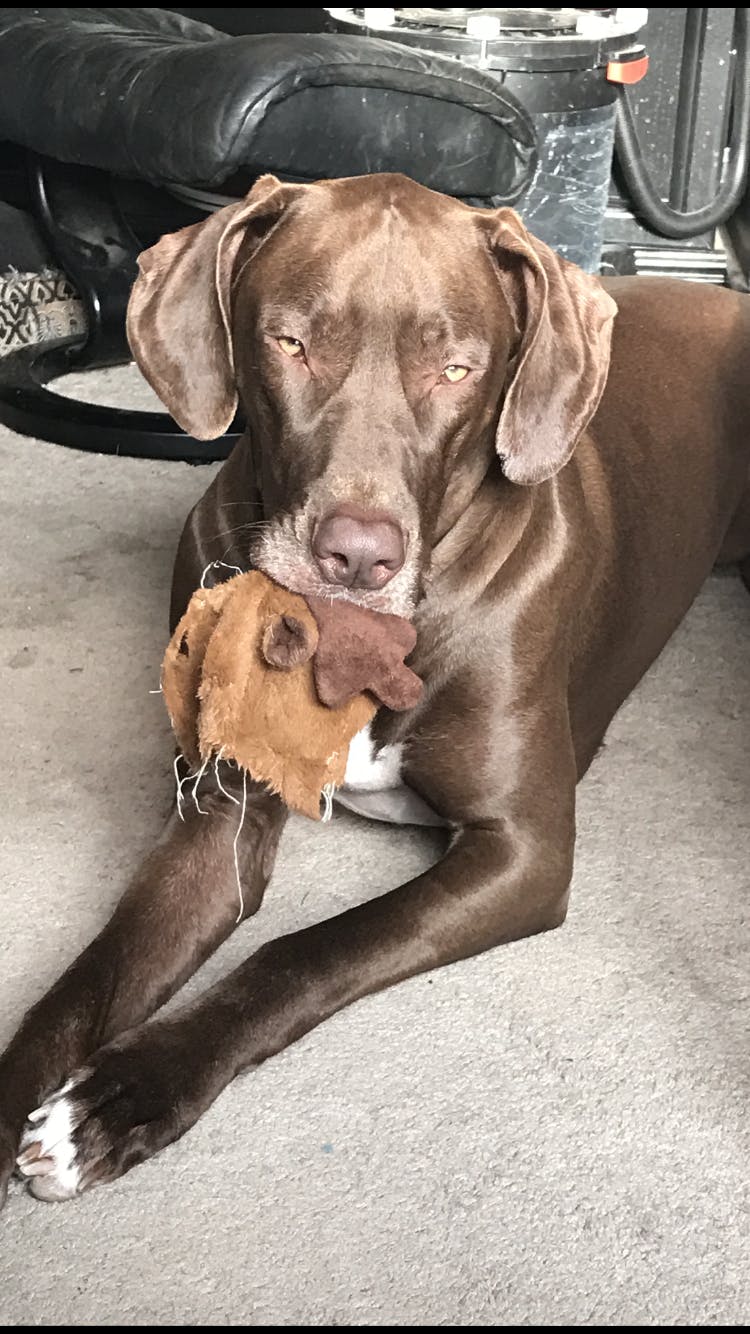 Kalipso
Female
Great Dane
Edmonson, TX
I love the name and I prefer k's over c's. Lol