Introduction
Harry Potter, the series of books by J.K. Rowling, as well as movies inspired by the readings, took the world by storm in 2001. Played Daniel Radcliffe, Harry Potter was a mistreated orphan with magical powers. Filled with mystical creatures, the Harry Potter series invites the reader to light up his or her imagination. The books and movies appeal to young and old alike, and the books alone set sales records. Potter discovers - through no fault of his own - that he is a wizard at the young age of eleven. Drawn to begin his education at the Hogwarts, Harry makes friends with Hermione Granger and Ron Weasley. Harry's primary antagonist is Lord Voldemort, who wishes to overthrow the headmasters of the Ministry of Magic. Fans of this wonderful series will enjoy the search for the perfect Harry Potter inspired name for the new canine addition to the family.
Harry Potter Dog Names in Pop Culture
Featured Famous Dog with a Harry Potter Name
Seamus
Seamus is a name that is Celtic/English in origin. It is no surprise that a film set in the United Kingdom would feature a character named Seamus. In this case, Seamus Finnigan is a half-blood wizard, the son of a muggle and an Irish witch. Seamus studies in the house of Gryffindor, and he joins Dumbledore's Army eventually. Although he did have some issues with Harry Potter initially, he decides to apologize to Harry and fight along with Harry's faction in the Battle of Hogwarts. 
Seamus is a great name for someone who has Irish origin. It is also a great name for someone who owns an Irish Springer Spaniel or an Irish Wolfhound. Actually, any dog who originated in Ireland would make a great Seamus. 

Pink Floyd is a band whose popularity has spanned several generations.  Best known for their laser light shows and their concept album The Wall, Pink Floyd has been an iconic band spanning several decades. In 1971, the band embarked on a new venture in music - recording a song featuring a dog on vocals. This dog is known as Seamus the Dog. Seamus actually belonged to a friend of the band, Steve Marriott of the bands Humble Pie and Small Faces. Seamus was a German Shepherd, and, while Marriott was on tour with Small Faces, David Gilmour of Pink Floyd had been caring for the dog. During this time, Pink Floyd found themselves in the recording studio. Accompanying Gilmour was Seamus, who would howl in tune to the band's instruments. Deciding to capitalize on the moment, Gilmour quickly penned a twelve-bar track during which Seamus barked and howled. Gilmour added his own vocals. The track was meant to be a parody song, but it ended up as a B-side to the song "Meddle." The only time the band ever played the song in concert was during the Live in Pompeii set in 1971. However, Seamus was replaced with a Russian Wolfhound, Nobs the dog. 
Harry Potter Dog Name Considerations
Perhaps you are a member of the Harry Potter fandom community. What better way to acknowledge your love for Harry and his friends than by naming your dog something associated with the books or movies? Some individuals name their dogs not after characters, but after varying spells that Harry, Hermione, or Ron cast throughout the story. Others, such as basketball player Kobe Bryant,  choose names such as "Poof" which is not a definitive Harry Potter name, but is magical nonetheless. 
Of course, one can always choose obvious names such as Fang, Hagrid's dog, or consider Fluffy, the three-headed dog in Harry Potter and the Sorcerer's Stone. 

Buckbeak is a bird who first belongs to Hagrid, then ends up in the service of Sirius Black. Hagrid's dragon, Norbert, is also an adorable name for a dog. Perhaps one of the most obvious (and adorable) names is Dobby, named in honor of Dobby the Elf. Dobby would be a perfect name for a small, quiet dog. Certainly, a person who craves originality will appreciate the uniqueness of Harry Potter names. Fawkes is a name honoring Dumbledore's phoenix. Nagini, Voldemort's snake, is a great name for fans of the villain. Whatever you decide to name your pup, there are dozens of brilliant Harry Potter-inspired names to choose from. 
Male Harry Potter Dog Names
Votes
Name
Vote
18

Dobby

The mischievous elf who assists Harry in the series

9

Newt

Protagonist of Fantastic Beasts and Where to Find Them (a spin-off of the Harry Potter series)

8

Draco

One of Harry's primary antagonists at Hogwarts

6

Sirius

One of the original Marauders

5

Hagrid

A groundskeeper at Hogwarts

5

Remus

An original Marauder and Hogwarts professor

5

Scorpius

Draco's son

5

Baron

The Slytherin House ghost

4

Seamus

One of Harry's Gryffindor colleagues

4

Severus

Portrayed by Alan Rickman, this Hogwarts professor often gives Harry trouble, but is an ally

4

Alastor

Assists in the Order of the Phoenix

3

Victor

A temporary love interest for Hermione

3

Voldemort

As in Lord Voldemort, Harry's primary antagonist

2

Cedric

A contestant in the Goblet of Fire competition

2

Salazar

Founder of the Slytherin House of Hogwarts

2

Rodolphus

Luna Lovegood's father

1

Lee

Quidditch announcer

0

Harry

The protagonist of the books and movies

0

Godric

Founder of Hogwarts

0

Elbus

Headmaster Dumbledore's given name

-1

Neville

Temporary leader of Dumbledore's Army

-1

Gilderoy

Chief villain in Harry Potter and the Chamber of Secrets

-1

Quirrell

Hogwarts professor, Harry's initial antagonist at Hogwarts

-2

Ron

Ron Weasley, a part of the Golden Trio along with Harry and Hermione

-2

Peter

Acts as a catalyst in getting Sirius Black to Azkaban

-3

Barty

The antagonist in Harry Potter and the Goblet of Fire

-4

Dudley

Harry's cousin who often gets Harry in trouble

-4

Gellert

A very dangerous wizard

-5

Marvolo

A younger Voldemort

-6

Creevey

A soldier in Dumbledore's Army
Female Harry Potter Dog Names
Votes
Name
Vote
11

Luna

A soldier in Dumbledore's Army, close friend of Harry

11

Ginny

Harry Potter's significant other

10

Hermione

The heroine of Harry Potter and love interest of Ron Weasley

10

Bellatrix

Voldemort's love interest, a Death-eater

8

Lily

Harry's deceased mother

5

Petunia

A flower, Lily Evan's sister; she is Harry's abusive aunt

4

Myrtle

A ghost haunting Hogwarts, killed by the Basilisk

4

Rose

Ron and Hermione's daughter

3

Nymphadora

Remus' wife, mother of Teddy

3

Fleur

Participant in the Triwizard Tournament

2

Minerva

Hogwarts professor; this name is also attributed to a Roman goddess

2

Narcissa

Wife of Lucius Malfoy, Draco's mother, a Death-eater

2

Leta

A pure-blooded witch and friend of Newt Scamander

2

Rowena

Founder of the Ravenclaw House

2

Andromeda

Sister to Bellatrix and Narcissa; Nymphadora's mother

2

Sybill

A psychic professor at Hogwarts

1

Emmeline

Sirius Black's romantic interest

1

Cho

Harry's first romantic interest, a soldier in Dumbledore's Army

1

Ariana

Professor Dumbledore's sister; murdered by Gellert

0

Lavender

A temporary love interest of Ron Weasley

0

Helga

Founder of the Hufflepuff House

0

Padma

Twin sister of Parvati; a member of the Ravenclaw House

0

Poppy

The only nurse available at Hogwarts

0

Dolores

Evil half-blood witch; professor at Hogwarts

0

Molly

Mother of the Weasley clan; Harry's guardian

-1

Parvati

Twin sister of Padma; a Gryffindor

-1

Hannah

A Hufflepuff student; soldier in Dumbledore's Army

-2

Pansy

Friend of the villainous Draco

-3

Rita

A reporter in several movies

-3

Penelope

Percy Weasley's significant other
Community Dogs with Harry Potter Names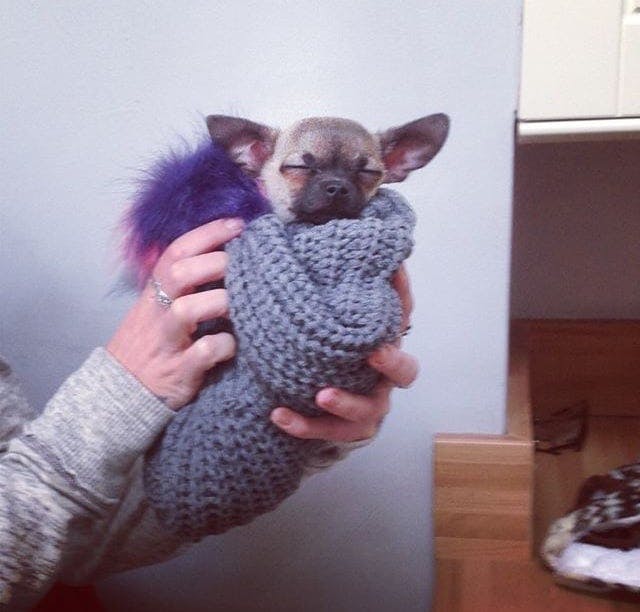 Dobby
Male
Chihuahua
London, AR
Personality
Aggressive funny cute cheeky active nippy
I love Harry Potter and my dog looks like dobby