Introduction
Sports fans can become absolutely fanatic and will do almost anything to let others know about the love they have for their favorite team. This includes giving their dog a name that tells the world they are a fan. This is especially true for ice hockey fans and their pets. There are many dogs across the country that have a moniker given to honor a favorite team, player or just the sport in general. There is nothing more interesting than a dog that has been given a name honoring ice hockey, especially when they are named after a specific player or team such as Gretzky or Hurricane.
Ice Hockey Inspired Dog Names in Pop Culture
Featured Famous Dog With an Ice Hockey Inspired Name
Cujo
While Stephen King's Cujo was not named after an ice hockey player, there is a former All Star NHL goaltender that was nicknamed after this rabid Saint Bernard. The original Cujo first terrified fans in Stephen King's psychological horror novel Cujo released in 1981. This novel was awarded the prestigious British Fantasy Award the next year. The novel was brought to the big screen in 1983 to terrify a new batch of fans in living color. In the novel and movie, a lovable and friendly Saint Bernard is bitten by a rabid bat and contracts the illness turning him into a killing machine. During the course of the movie the main characters, Donna Trenton and her five year old son Tad, bring their car to the Brett Camber's car shop where Cujo lives. Since it is a small town, Donna and Tad know Cujo as the friendly dog that he used to be but quickly realize that something is wrong. Then their car fails to start and they are stranded with a raging, rabid dog just outside the car door.
Curtis Shayne Joseph played his first NHL game in 1989 for the St. Louis Blues. Over the course of his career he played for the St. Louis Blues, Toronto Maple Leafs, Detroit Red Wings, Edmonton Oilers, Phoenix Coyotes and Calgary Flames. When Joseph broke into the NHL he looked for interesting designs for his mask. According to Joseph former college teammates had dubbed him "CuJo" and the name stuck. It seemed to be a natural nickname since the first two letters of his first and last name spelled out Cujo. Over time fans began to recognize Joseph and even chanted "Cujo" when he would make fantastic saves in goal. Throughout his career Joseph has had a number of goalie masks designed and each one is instantly recognizable as his because of the snarling, rabid looking dog that is emblazoned on them. While the dog on Joseph's mask is not a Saint Bernard like the original Cujo, this dog was drawn with the Saint Bernard's personality as inspiration. Joseph retired from the NHL with the most career wins of any NHL goaltender who never played on a Stanley Cup winning team. With Joseph having played for a number of teams throughout his illustrious NHL career, the love that fans have for Cujo is still alive and well today which is obvious when he returns for special events in these cities and fans stand and chant "Cujo" when he steps onto the ice. 
Ice Hockey Inspired Dog Name Considerations
Hockey fans rejoice when a new pet joins their household, especially a puppy, since this gives them the opportunity to showcase their fanatic love for their favorite sport, player or team. Depending on the city or even state in which you reside, there will be a monumental amount of dogs named after the star player of the closest team. For instance, a number of Pittsburgh pooches are named Crosby or Sidney, whereas Washington Capitals fans probably have at least one Ovie or Oshie living in their home. Not all dogs given ice hockey inspired names are named after players, especially when players come and go with trades and free agencies. Instead, people choose hockey names such as Zamboni or Puck; they might even go for some of the slang terminology that only die hard ice hockey fans would get like Biscuit, Apple or Grinder. Girls should not feel left out, there are plenty of names that can translate easily to a female puppy. While Shea Weber, a NHL defenseman, is obviously a man his first name can be used for a girl. Other ice hockey terms that can translate to a name for a female puppy include Vegas, Flame and Dot.
Male Ice Hockey Inspired Dog Names
Votes
Name
Vote
16

Gretzky

The Great One Wayne Gretzky

13

Oshie

Olympic hero and NHL player TJ Oshie

7

Grinder

Player known for their work ethic and muscle

6

Jagr

Former NHL player Jaromir Jagr

5

Cujo

Nickname of NHL goalie Curtis Joseph

4

Biscuit

Slang meaning hockey puck

3

Chelios

Two time Stanley Cup winner Chris Chelios

3

Crosby

Pittsburgh Penguins star player Sidney Crosby

2

Teemu

The Finnish Flash Teemu Selanne

2

Chaser

Analyst and former NHL enforcer Kelly Chase

0

Kane

Chicago Blackhawks star Patrick Kane

0

Geno

Nickname for Russian hockey player Evgeni Malkin

0

Ranger

One of New York's NHL teams

-1

Trapper

Part of the goalie's equipment

-1

Deke

A play made to fake out an opponent

-1

Sniper

Goal scorer that focuses on making goals

-1

Chippy

When players start getting irritated with each other and trash talking

-1

Knight

Vegas Golden Knights

-2

Captain

Appointed to lead the team

-3

Zamboni

Machine that cleans the ice

-3

Puck

Hard rubber disc used in ice hockey

-3

Mario

Former NHL player and current Penguins owner Mario Lemieux

-3

Datsyuk

Former NHL forward for the Red Wings

-3

Coach

Encourages, guides and trains the team

-4

Mucker

The enforcer on the team

-4

Hawk

For the Chicago Blackhawks fan

-5

Twister

Former NHL enforcer Tony Twist

-5

Hurricane

After the Carolina Hurricanes

-6

Slap Shot

Hitting the puck with the stick blade after a full backswing

-7

Referee

Supervises the games and hands out penalties
Female Ice Hockey Inspired Dog Names
Votes
Name
Vote
4

Winnie

Shortened for the Winnipeg Jets

4

Hattie

A play on the phrase hat trick

3

Miracle

For the 1980 Winter Olympics USA win over the Soviets

2

Diamond

Defensive alignment usually used during a power play

2

Tilly

Another way to say fight in hockey

2

Chicklet

Hockey players teeth are referred to as chicklets

2

Vegas

The NHL's newest team the Vegas Golden Knights

2

Kelly

Former NHL player Kelly Hrudey

2

Dot

Face-off circle

2

Apple

A term meaning an assist

2

Blue

After the St. Louis Blues

2

Phoenix

The home of the Coyotes

1

Dallas

For the NHL team the Dallas Stars

1

Carolina

For the Carolina Hurricanes

1

Butterfly

Stance of a goalie when blocking the puck

1

Hart

The Hart Trophy is awarded to the MVP each year

0

Sauce

The amount of force behind a shot or pass

0

Star

Formerly the Minnesota North Stars, now the Dallas Stars

0

Shadow

Covering another player everywhere on the ice

0

Flame

All Calgary Flames fans will love this one

0

Sydney

As in NHL star Sidney Crosby

-1

Shea

NHL defenseman Shea Weber

-1

Ice

The playing surface for the game

-1

Bunny

Puck bunnies are hockey groupies

-1

Boston

As in the Boston Bruins

-1

Madison

The New York Rangers play at Madison Square Garden

-2

Julianne

After famous hockey wife Julianne Hough

-2

Brooke

After Capitals star Brooks Laich

-2

Carrie

For Carrie Underwood a famous hockey wife

-2

Dionne

One of the best NHL scorers Marcel Elphege Dionne
Community Dogs With Ice Hockey Inspired Names
Hazel
Female
German Shorthaired Pointer
Montreal, MO
Percy Jackson fan... Hazel Levaquezse!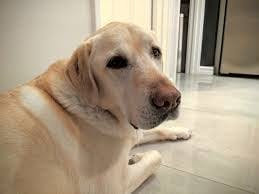 Mikko
Male
Labrador Retriever
Warroad, MN
we love hockey and wanted something to remind us how much we love it! so mikko came to us by our best friends neighbor and he was just the perfect mikko! mikko koivu was our favorite player and we just love him!