Introduction
Jack Russell Terriers are one of the most clever and dynamic dog breeds in existence. They were specifically bred by The Reverend John Russell (the inspiration behind the breed's name) so that they could be used for fox hunting. Their muscular build made for a reliable hunting buddy. The Jack Russell's liveliness carried on through the years. While their tiny physique might fool you, Jack Russells are highly active and never seem to run out of energy. Hence, this particular breed needs regular stimulation and have high exercise levels. Despite this, however, Jack Russells are easily trainable and can become an excellent family dog, especially when raised alongside kids. Enlist your family in the process as you choose the name.
Jack Russell Terrier Dog Names in Pop Culture
Featured Famous Jack Russell Terrier Dog
Wishbone
Being one of the most popular dog breeds in the world, the Jack Russell Terrier has repeatedly been used as a basis for numerous characters, whether it is in television, film and literature. One of the most recognizable Jack Russells in pop culture is Wishbone, from the children's television show of the same name. The half-hour sitcom aired on PBS Kids from 1995 to 1998. Wishbone is a Jack Russell Terrier who lives in the fictitious town of Oakdale with his owner, Joe Talbot. Known as a small dog with a huge imagination, Wishbone usually daydreams of portraying the main character of different classic literature stories. The other characters in the show visualize Wishbone as the character that he is playing at that moment. The show's prominence led to a plethora of honors including a Peabody Award and four Daytime Emmy Awards. Apart from the awards it collected, Wishbone also inspired a number of book series that were published long after the show ended.
Another familiar Jack Russell Terrier on television is Eddie, owned by Martin Crane, the father of the titular character in the popular sitcom Frasier. The show was a huge success during its time, with Eddie being one of the highlights of the show due to his expressionless antics. In fact, Eddie easily became a fan favorite and received the most number of fan mails compared to any other character on the show.
In the United Kingdom, celebrity chef Rick Stein owned a Jack Russell Terrier named Chalky who was as popular as his owner. Chalky was extremely beloved by the British people and even had his own merchandise line and two real ales named after him.
Other than television shows, Jack Russell Terriers are also a usual choice for literary characters. Sally and Darrel Odgers published a children's book series called Jack Russell: Dog Detective. The book features the story of Jack Russell, a Jack Russell Terrier who goes on detective adventures with his dog friends. Another example is the now-defunct comic strip called Mutts, which focused on the escapades of Earl, a Jack Russell Terrier, and Mooch, a cat. Earl, who lives with his owner Ozzie, have a close bond and enjoy taking walks together. However, when Ozzie is away from home, Earl finds himself lonely and mostly spends his free time with Mooch.
There is no doubt that Jack Russell Terriers are some of the most liked dog breeds, whether in fiction or in real life. These characters have served as inspiration for owners when trying to come up with a name for their beloved Jack Russells.
Jack Russell Terrier Dog Name Considerations
Jack Russell Terriers are a special breed that deserve an equally special name. In general, most dog experts agree that choosing a name for a pet dog must be short and should not sound like common dog commands (sit, stay). However, when it comes to Jack Russells, probably the most important is to choose a name that matches your dog's look and personality, even if you have to ignore these dog naming "rules".
The ideal name for a Jack Russell would be something that matches their description – small but go-full-blooded rascals. Since it is quite a challenge to find such a name that fits the bill, what you can do is pinpoint a certain facet that truly stands out in your dog. This may be anything from a unique coat color or mark to a bizarre mannerism that your dog has. You may also choose a name that pertains to the Jack Russell's unlimited energy and knack for running and playing around. It is normally easier to choose a name for male Jack Russells than their female counterparts. For female Jack Russells, you would want to choose a name that does not sound too mischievous and still has a hint of sweetness and docility.
Male Jack Russell Terrier Dog Names
Votes
Name
Vote
23

Milo

A brilliant wrestler in Ancient Greek history

20

Bolt

Means "scram" or "run"

11

Dash

To "scurry" or "sprint"

7

Lucky

Means "blessed" or "fortunate"

4

Zeus

The most powerful god in Greek mythology

1

Bandit

Means "outlaw"

0

Bullet

A metal cylinder used for shooting guns

-1

Harvey

English name meaning "battle worthy"

-2

Poco

Spanish term meaning "little"

-4

Rocket

A missile that shoots at high speed

-4

Turbo

Shorter term for "turbocharger"

-7

Sonic

Approaching levels of the speed of sound

-7

Rocky

Name of the famous fictional boxer played by Sylvester Stallone

-9

Taz

A cartoon character known for spinning like a vortex

-12

Ryder

Old English name meaning "rider" or "knight"

-13

Ajax

A strong warrior in Greek mythology

-13

Aiden

Gaelic name meaning "little fire"

-13

Shorty

Slang term meaning "shorter than average"

-13

Capone

Italian name which means "someone with a big head" or "stubborn"

-13

Rudy

German name meaning "famed wolf"

-14

Jet

An aircraft known for its speed

-15

Havoc

Means "mayhem" or "destruction"

-16

Angus

Gaelic name meaning "one choice"

-16

Squirt

A slang term normally used to refer to a small person

-18

Victor

Lithuanian name meaning "conqueror"

-19

Ethan

Hebrew name meaning "strong"

-19

Iggy

English name meaning "fiery one"

-21

Baron

German name meaning "free man"

-21

Cyclone

A strong windstorm

-22

Sawyer

Celtic name meaning "cuts timber"
Female Jack Russell Terrier Dog Names
Votes
Name
Vote
16

Sadie

Hebrew name meaning "princess"

14

Belle

French name meaning "beautiful"

11

Cleo

Greek name meaning "pride"

11

Ginger

English name meaning "pure"

10

Molly

Pet form of the Gaelic name Maili

7

Zoe

Greek name meaning "life"

3

Fifi

French name meaning "God gives"

3

Pearl

A kind of precious stone found in the ocean

3

Kali

Swahili name meaning "fierce"

3

Bailey

English name meaning "bailiff"

2

Pixie

A kind of fairy-like being that is known for being playful

2

Hershey

A brand of sweet chocolate

0

Juno

A Roman goddess known for protecting women

-1

Trixie

Latin name meaning "bringer of joy"

-1

Maddie

Pet form of the name "Madison"

-3

Bambi

Means "little girl" in Italian

-3

Penny

Pet form of the name "Penelope"

-4

Sasha

Russian name meaning "defender of mankind"

-4

Venus

Roman goddess of love and beauty

-5

Abby

Hebrew name meaning "rejoice"

-5

Vena

Sanskrit name meaning "yearning"

-6

Foxy

Means "fox-like"

-6

Sassy

Means "energetic" or "lively"

-7

Annie

Hebrew name meaning "grace"

-8

Queenie

An affectionate version of the name "Queen"

-9

Sparky

Slang term meaning "spunky" or "enthusiastic"

-12

Bijou

Means "jewel" in French

-12

Audrey

Derived from an Old English name meaning "noble strength"

-12

Bonnie

One half of the Bonnie & Clyde bandit duo

-16

Fanny

Latin name meaning "free one"
Community Dogs with Jack Russell Terrier Names
Koukis
Male
Jack Russell
Athens, WV
Γλυκός κ όλο μαζί.. χαριτωμένος και παιχνιδιαρης!!!τον αγαπώ
Male—luke. female—lillie
Male
Jack Russell Terrier
Nashville, TN
Both Jack Russell dogs are rescues. They are loving, loyal, and boundless energy
Cookie
Female
Jack Russell Terrier
Monmouth Junction, NJ
Personality
Cute
Playful
Active
I looked at the dog and saw how sweet she was... like a cookie.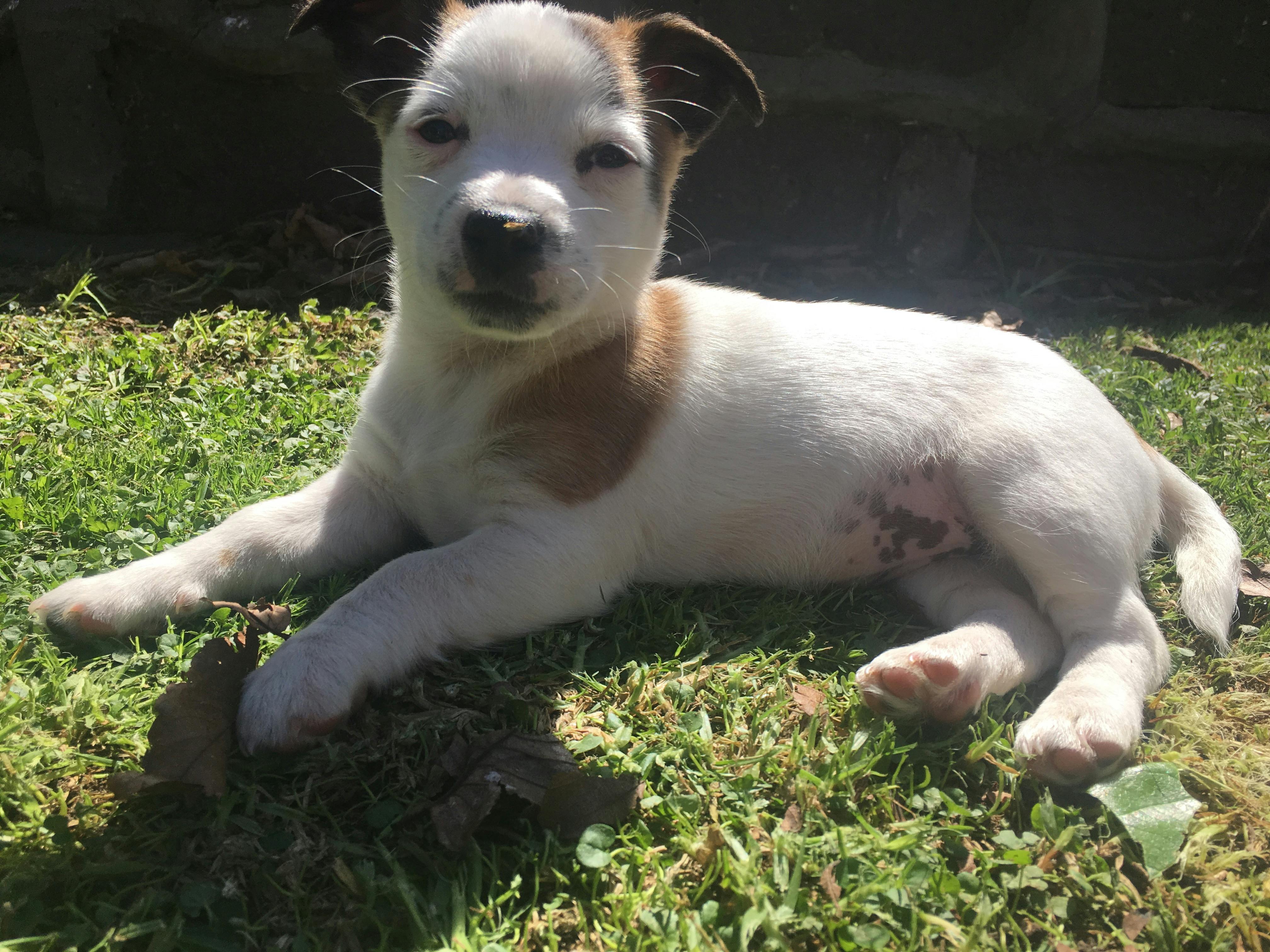 Daisy
Female
Jack Russell Terrier
Melbourne, KY
Personality
A people dog, Prefers humans.
We have had Daisy for 2 days now and would love any advice you can give us please.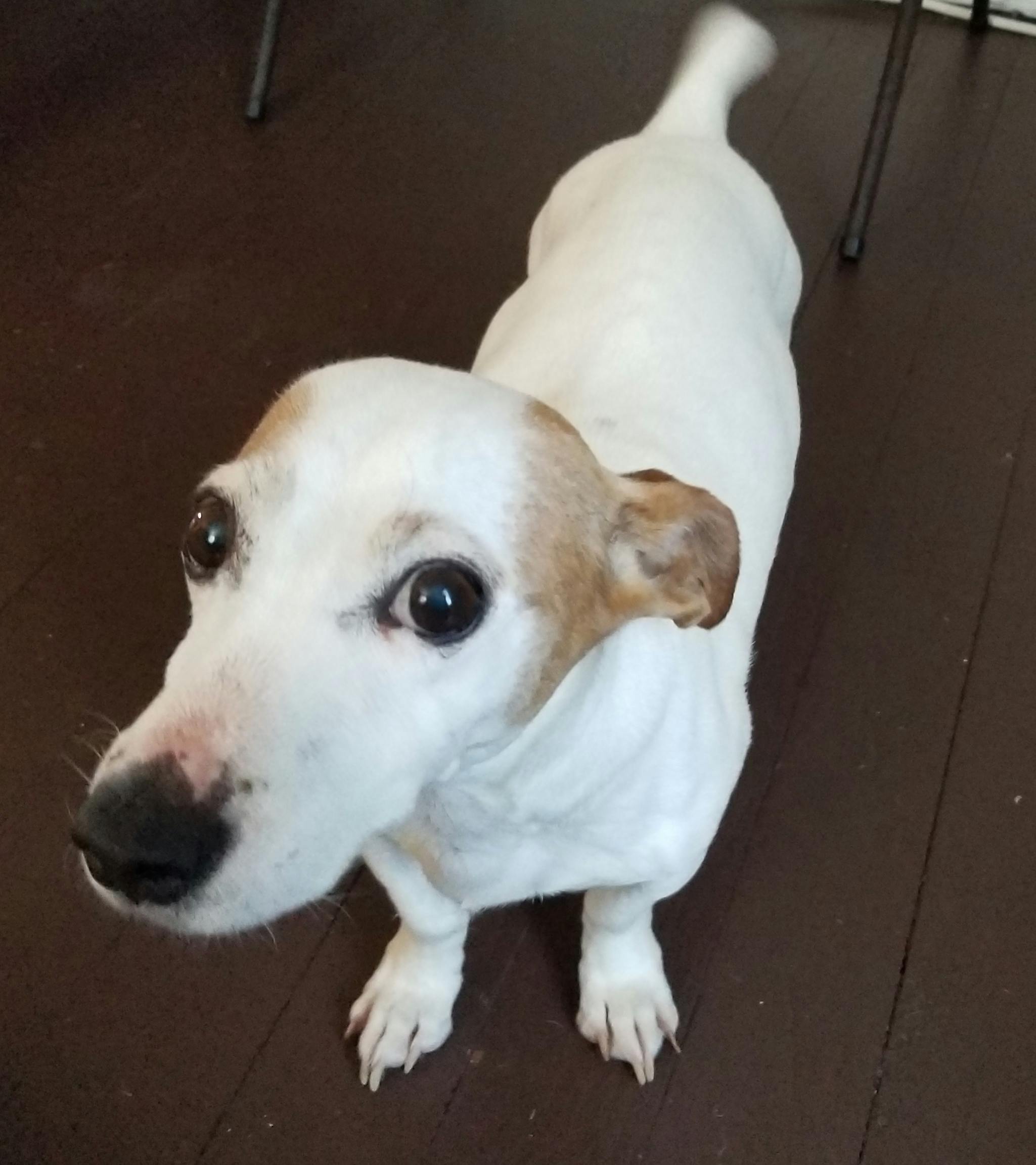 Captain jack hanna
Male
Jack Russell Terrier
Malta, OH
Named after Jack Hanna and Jack Sparrow.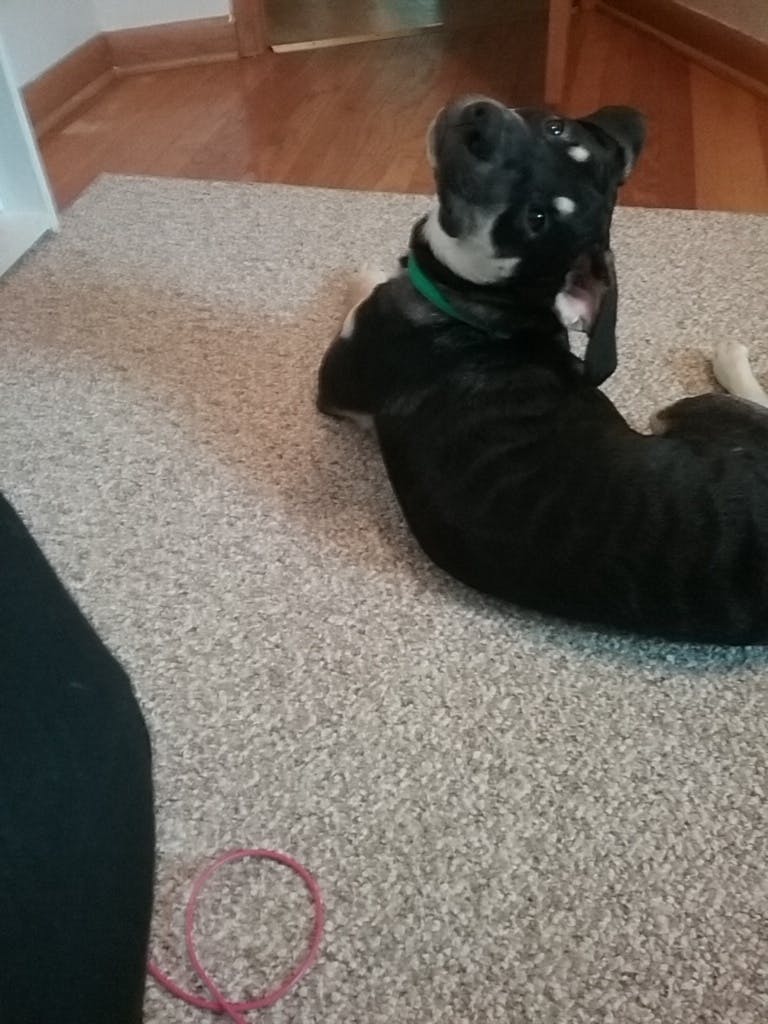 Max
Male
Jack Russell Terrier
Sacramento, CA
We named him after Max the dog on the movie Mask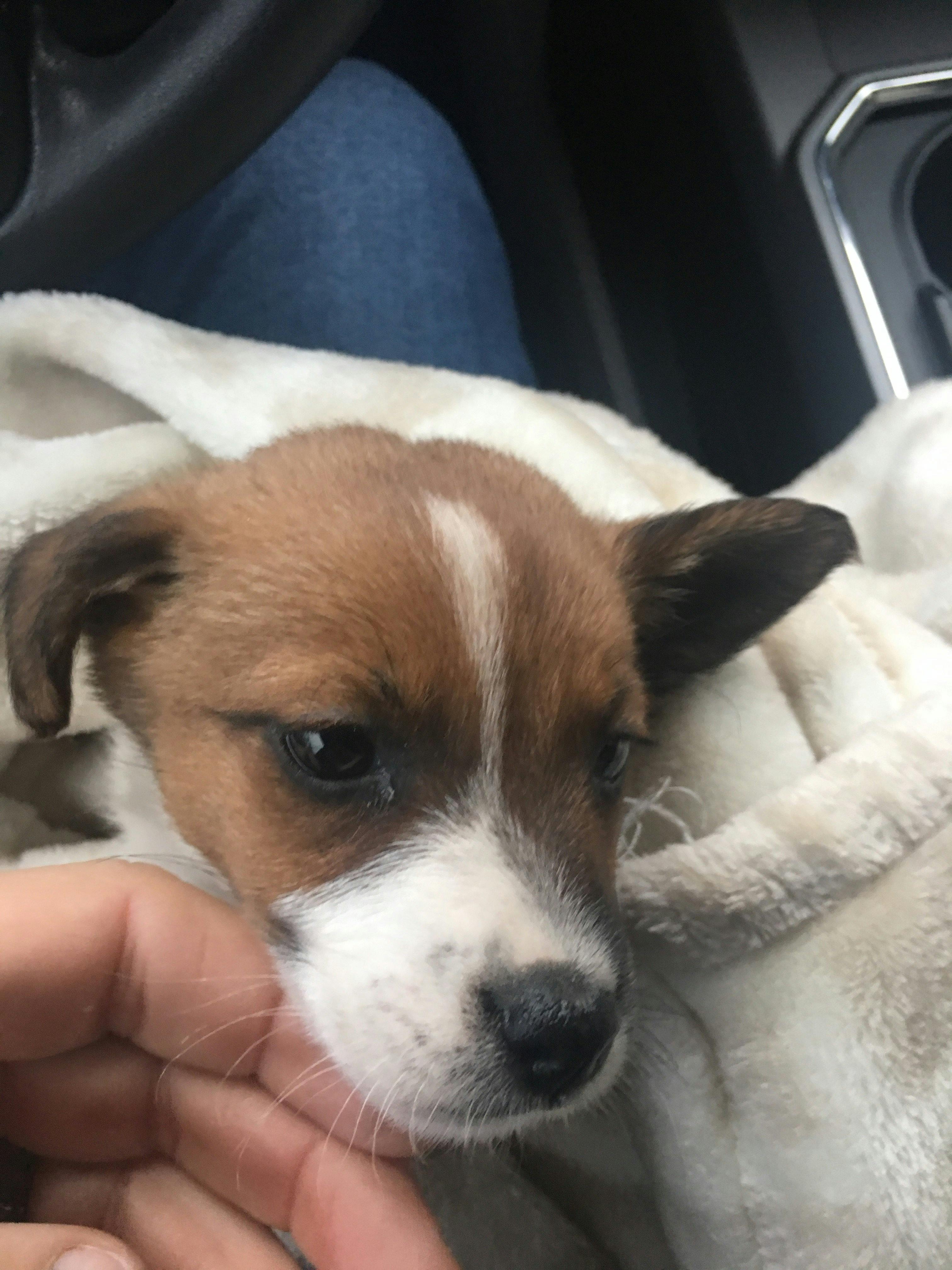 Blaze
Male
Jack Russell
Nassau Village-Ratliff, FL
Always on the move Blazing up the ground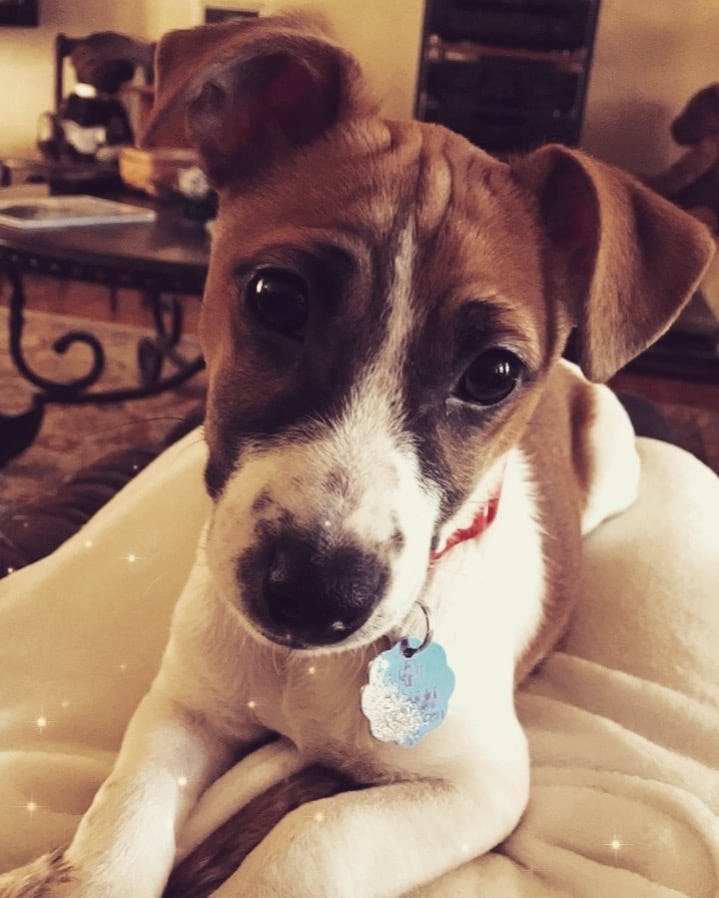 Kensington
Male
Jack Russell Terrier
Roanoke, VA
Personality
Playful
Humorous
Smart
Sporty
Fun-loving
Loyal
Loving
Possessive
Protective
British in origin, street I grew up on
Koku
Female
Jack Russell Terrier
Chesapeake, VA
Personality
Energeticly sweet
My dog is very funny and my called her cockoo like a cockoo clock and I said well that seems like a good name but I had an idea to change it up a bit so I named her koku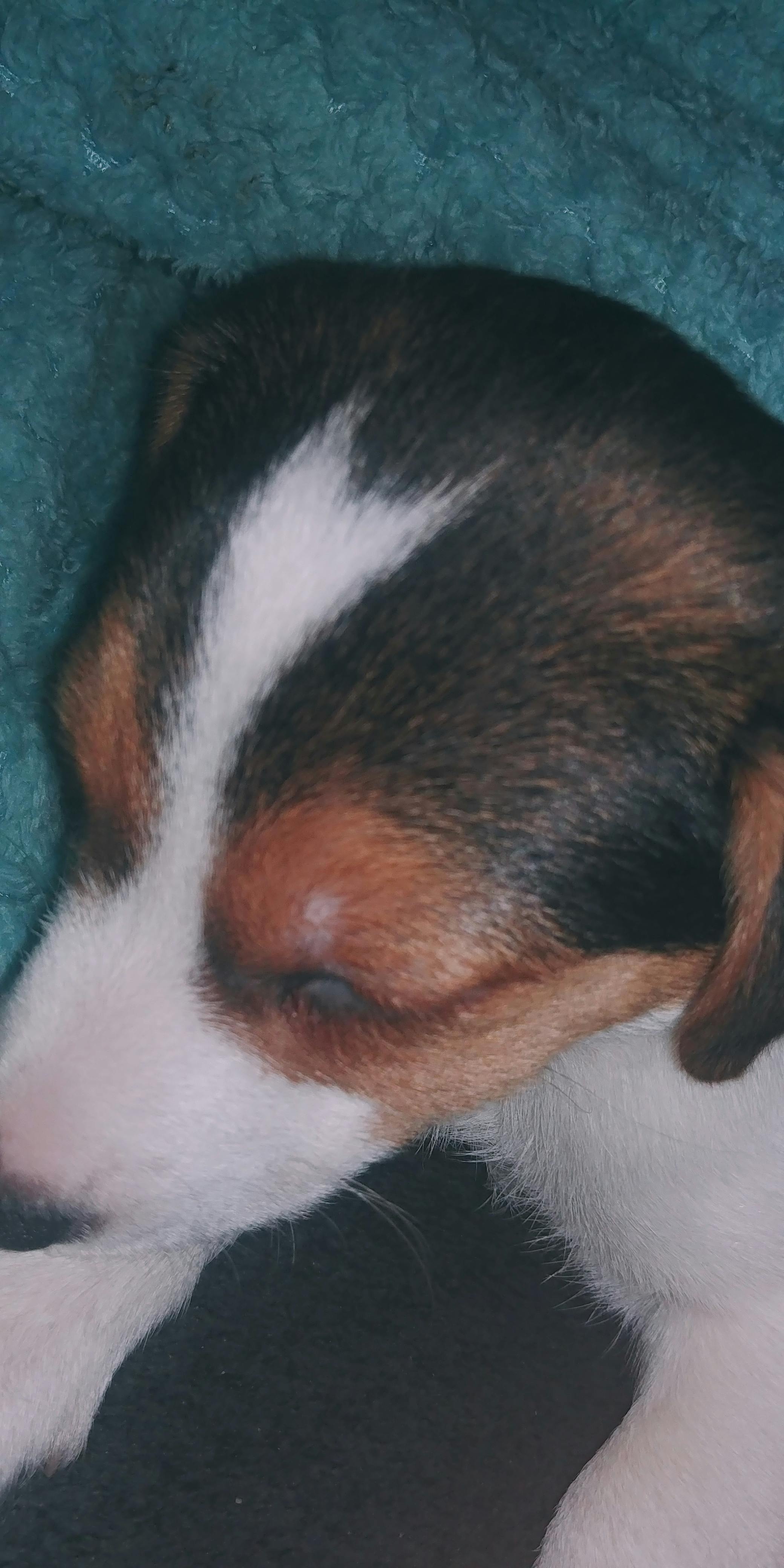 Todd
Male
Russell Terrier
Shellsburg, IA
Personality
Cute
Energetic
Fun-loving
My mom went to go get some baby goats and then she came back with a puppy that was throwing out the door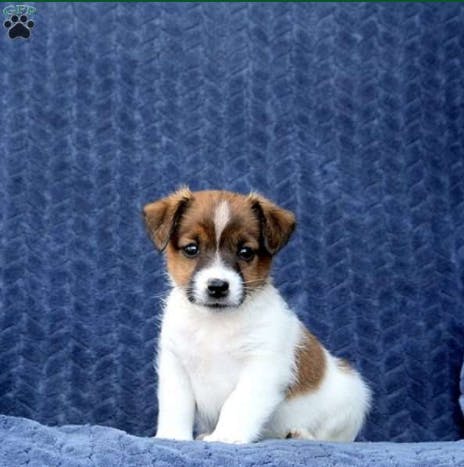 Sprinkle
Male
Jack Russell Terrier
Maryland City, MD
Personality
Playful
Friendly
Jumpy
Curious
We fould out about his breed by the movie The Mask