Introduction
The Miniature Bull Terrier, as its name suggests, is a smaller version of the Bull Terrier. These two breeds are practically one and the same, except of course for their size. During the early 1900s, the two breeds were distinguished based on their weight. However, this system resulted in Miniature Bull Terriers being bred a bit too small, making them look like a Chihuahua. Hence, the weight limit was changed to a height limit instead, in which the miniature version should be no more than fourteen inches. Miniature Bull Terriers have their distinctive egg-shaped head, triangular eyes and white coat. The breed's temperament differs from one dog to another; some love "clowning" around and like to have an active lifestyle while there are those who are perfectly content with being couch potatoes. Overall, however, Miniature Bull Terriers are a fun, loving and loyal dog breed that will make for a great family companion.
Miniature Bull Terrier Names in Pop Culture
Featured Famous Miniature Bull Terrier Dog
Spunky
Even though the two breeds are almost identical (save for the size), Miniature Bull Terriers are less popular than their larger "cousins" when it comes to modern pop culture. In fact, there are very few features of the Minis as opposed to Bull Terriers, which have been the subject of various pop culture works. Despite this, there are a few works involving the Mini. One, if not the most popular Miniature Bull Terrier character to ever be made is Spunky, from the hit cartoon show Rocko's Modern Life.
Rocko's Modern Life was an animated show that aired in Nickelodeon from 1993 to 1996, for a total of four seasons. Set on a fictional place called "O-Town", the show's plot is centered on Rocko, an anthromorphic wallaby who immigrated from Australia, and his day-to-day life. Other anthromorphic characters are also heavily featured in each episode, including a neurotic turtle named Filburt and a voracious steer named Heffer. Rocko also owns a faithful Miniature Bull Terrier, named Spunky.
Spunky is one of the major characters of the show and has had significant roles in a number of episodes during the show's four-season run. But, unlike other canine characters in television shows and films, Spunky is depicted to be an "airhead" who drools a lot and gets into a lot of sticky situations. He also always has a vacant expression, which the creators of the show describe as "brain dead".  However, Spunky is meant to be the comical relief in the show. Some of his hilarious antics include drinking his own drool, dragging his body around the house, getting vacuum packed in a supermarket, getting thrown out with the trash and subsequently eaten by a big dog and being snatched by a bird after wandering off. These mishaps that Spunky get into are some of the show's most memorable sketches. Because of his carelessness and ignorance, Spunky almost always gets Rocko in sketchy situations. At the end of the show, Spunky is always saved by Rocko.
The one thing that stands out is Spunky's loyalty and love for Rocko. Despite his many crazy acts, Spunky has a special connection with Rocko. At the same time, Rocko always makes sure that Spunky is cared for; he feeds and bathes Spunky and always plays with him. Moreover, during their walks, Rocko does not put a leash on Spunky. Rocko and Spunky also sleep in the same bed.
Although actual Miniature Bull Terriers are nothing like Spunky in terms of their intelligence level, the show did get one thing right – Mini Bull Terriers are extremely loving and loyal.
Miniature Bull Terrier Dog Name Considerations
Giving your dog a name is an important part of welcoming them into your family.  One of the many considerations that you have to make when choosing a name for your dog is how easily your dog can pick it up. In general, dogs only remember the first two syllables of any word. Thus, a short name, with no more than two syllables, is ideal.
Another thing to take into account is how well the name goes with your dog's qualities. Miniature Bull Terriers have a unique egg-shaped head, muscular body, triangular eyes and erect ears. Additionally, Minis have either a solid white coat or white with certain markings. These are all special attributes that you may use as inspiration for coming up with a name for your new puppy. For example, if your new Mini has a solid white coat, you can choose a name like "Ghost" or "Snow" as an homage to the dog's color.
On the other hand, you may decide to look past the physical qualities of your dog and choose a name based on their personality and behavior instead. Miniature Bull Terriers are known for being playful, comical and mischievous. They are also independent and sweetly devoted to their owners. You may consider all these individualities before settling a name for your pooch.
Male Miniature Bull Terrier Dog Names
Votes
Name
Vote
2

Rascal

Someone cheeky or mischievous

1

Junior

Used to denote to someone younger

1

Chaos

Means "complete disaster"

0

Squirt

A slang term used to refer to someone small

-1

Bowie

Gaelic name meaning 'fair-haired"

-1

Anjo

Means "angel" in Portuguese

-1

Jester

Someone who makes jokes

-1

Buster

Someone who likes to make a mess or break things

-1

Beast

An animal, usually a wild and dangerous type

-1

Ragnor

Norse name meaning "warrior from the gods"

-1

Bo

Scandinavian name meaning "to live"

-1

Ulysses

The Latin version of the name "Odysseus"

-1

Titch

A British slang term meaning "small person"

-1

Gideon

Hebrew name meaning "destroyer"

-1

Farris

English name meaning "iron strong"

-1

Gawen

Scottish name meaning "white hawk"

-1

Cain

Hebrew name meaning "spear"

-1

Aspen

A municipality in Colorado known as a ski destination

-1

Blanc

Means "white" in French

-1

Casper

The friendly ghost

-1

Herne

English name meaning "mythical hunter"

-1

Caleb

Hebrew name meaning "faithful"

-1

Puro

Means "pure" in Portuguese

-1

Quartz

A hard white material usually found in rocks

-1

Gringo

A slang term used to refer to another person

-1

Winter

The cold season, usually accompanied by snow

-1

Snowball

A ball of snow usually used for playing or throwing

-1

Curt

French name meaning "courteous"

-1

Dillon

Irish name meaning "like a son"

-2

Poco

Means "little" in Italian
Female Miniature Bull Terrier Dog Names
Votes
Name
Vote
0

Sugar

A sweet crystalline substance that is usually color white; good name for your sweet pooch

0

Juneau

Capital city of Alaska

0

Alana

Gaelic name meaning "child"

0

Sasha

Pet form of "Alexandra", which means "defender of mankind"

0

Kendra

English name meaning "knowledge"

0

Blanche

Means "white" in French; feminine form of "Blanc"

0

Denali

Tallest land-based mountain located in Alaska

0

Ivory

A hard material from tusks that is white in color

0

Calli

Greek name meaning "most beautiful"

0

Effie

English name meaning "fair flame"

0

Blondie

Slang term for someone who is blonde

0

Cleo

Greek name meaning 'glory"

0

Kaya

Means "pure" in Greek

0

Sadie

Nickname for "Sarah", which means "princess"

0

Kali

Hindu goddess, also means "beautiful"

0

Vira

From "Elvira", a Spanish name meaning "white"

0

Dove

A type of white bird

0

Luna

Means "moon" in Latin

0

Angel

Spiritual entities said to wear white

0

Boo

The sound a white ghost makes, cute dog name

0

Magnolia

A big flowering plant with white color; can be shortened to "Maggie"

0

Farin

English name meaning "adventurous"

0

Bambi

Means "little girl" in Italian

0

Haley

Means "heroine" in Scandinavian

0

Ilse

German name meaning "noble"

0

Gale

English name meaning "lively"

0

Pearl

A white precious stone found inside oysters

0

Fleur

Means "flower" in French

0

Phoebe

Greek name meaning "bright and shining"

0

Chalky

Rich in chalk; good for your white Mini Bull Terrier
Community Dogs With Miniature Bull Terrier Names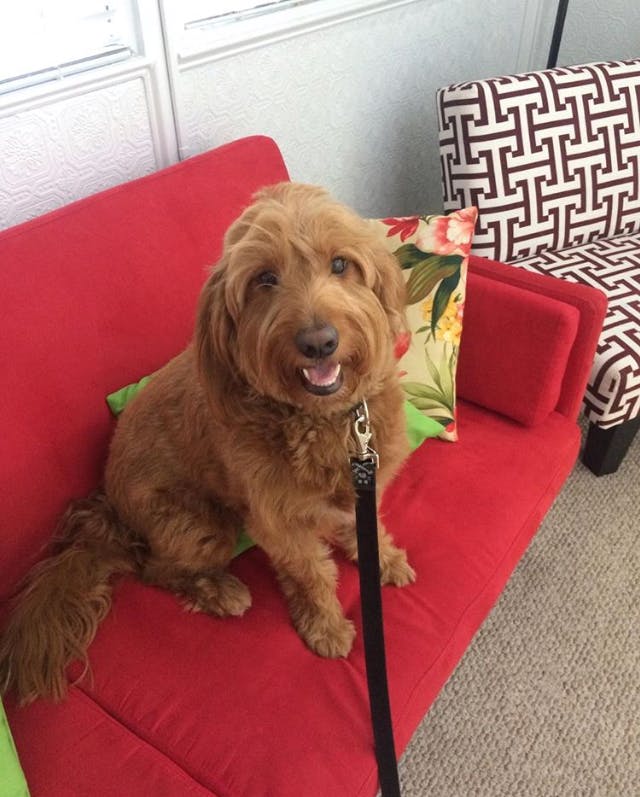 Charlie
Male
Goldendoodle
Sarasota, FL
Personality
behaved
sneaky
The day we got Charlie he had no name so my family all thoughy of names but no one could a agree on one. Then we decided that my little brother should choose a name and he said Charlie right away. Everyone seemed to like it so it stuck