Introduction
The pirate theme is a popular theme, thanks in large part to Disney's extremely successful Pirates of the Caribbean franchise.  However, despite the massive popularity of the movie franchise, pirates have long been the subject of interest in all culture, worldwide.  Piracy has existed as long as people have been sailing the high seas and the culture that is built up around piracy is rich.  Today, most people cannot claim to have connections with pirates as the profession is not as romantic as in days gone but they may be drawn to the history and culture nonetheless.  People who have a high interest in all things pirate may choose to give their new puppy or adoptive dog a genuine pirate's name.
Pirate Dog Names in Pop Culture
Featured Famous Pirate Dog
Poochie
Pirate tales of adventure and intrigue have entertained us for centuries.  Even Edgar Allan Poe, a famous America Poet, was moved to write his only novel based on the life of a sailor and the self-discovery made while at sea.  Poe's novel, The Narrative of Arthur Gordon Pym also features a dog named Tiger who saves the life of the protagonists and is his best friend in the story.  Dogs do not usually come to mind when considering pirate tales.  The classic pirate's animals are a talking parrot or a small monkey.  These animals are usually kept by the Captain and represent a conquest of faraway lands.  However, some dogs have also made it into pirate stories over the years.
Poochie is one such pirate dog that comes to mind when thinking of famous dogs in pirate pop culture.  The real name of Poochie is unknown, and this pirate dog is also known as the "prison dog."  He is owned by Captain Edward Teague and first appeared in the Pirates of Caribbean movie The Curse of the Black Pearl.  Poochie also made reappearances in subsequent Pirates of the Caribbean movies Dead Man's Chest and At World's End.  The Pirate's of Caribbean franchise is a huge pop culture success, and Poochie is a much-beloved fixture in the movies, shows, novels, and even attractions at Disneyland.  Interestingly enough for Poochie, the pirate canine was so deeply entrenched in the Pirates of Caribbean canon from the famous black water ride that opened at Disneyland in 1967 that he was written into the movies and novelizations.        
Another famous pirate dog is Yogurt, a social media celebrity Chihuahua.  Yogurt is considered a pirate dog not because of her name but because of her appearances.  Yogurt only has one eye, and she has a propensity to stick out her tongue when taking photos.  Her appearance is adorable, and she is an Internet star Chihuahua.  The little dog is also seen wearing pirate costumes and other outfits designed for small companion dogs.  Yogurt reminds us that all pets deserve the good life, regardless of their situations or handicaps.     
Pirate Dog Name Considerations
Pirates, with the exception of the token brute pirate, are a lithe and lanky bunch.  They are thought of as fast climbers and quick with their hands and tongues.  The general air of a pirate is salty, and they are considered nimble and tricky at times.  It is for this reason that certain dog breeds may be more suited to a pirate's name than others.  Terrier type dogs who are considerably more scrappy and high energy are a perfect breed fit for this theme.  However, any breed might be considered a candidate for a pirate's name.  Sometimes, the pirate's theme chooses the dog owner, rather than the other way around.  Consider the happy day a three-legged dog or a poor pooch who lost an eye has when he meets his forever family.  Special needs dogs can find true happiness in their forever home and have a fighting chance.  Sometimes, the sight of such a dog inspires owners to go with the pirate theme.  After all, there has been many a pirate with a peg leg or an eye patch.  The Pug and French Bulldog breeds and mixed also make for excellent pirate dogs considering they often have funny faces, like that of a weather-beaten sailor.
Votes
Name
Vote
3

Jolly Roger

A ship with skull and crossbones

3

Anchor

A large metal apparatus made to keep ships in place

1

Davy

A reference to pirate's Devil, Davy Jones

1

Shark Bait

What a plank walker is

1

Clipper

A fast sailing ship

1

Grog

Watered-down rum

1

Scuttle

To sink a ship

1

Pugwash

The name of a pirate captain in a children's series

1

Turner

A reference to Will Turner from Pirates of the Caribbean

1

Bootstrap

An infamous fictional pirate

1

Weatherby

The governor in Pirates of the Caribbean

1

Bailer

Someone who bails water out of a sinking ship

1

Barney

Short for Barnacle, crustacean creatures that form on a ship's hulls

1

Cutlass

A short sword used by pirates

1

Dingy

A small boat

1

Dirk

A small and thin blade, easily hidden

1

Dodger

A hood over a secret latch

0

Ahoy

Pirate lingo for hello

0

Blimey

Pirate lingo for excitement

0

Buccaneer

Another name for a pirate

0

Bucko

Another name for a sailor

0

Tiger

A hero dog in Edgar Allan Poe's pirate novel

0

Poseidon

God of the seas

0

Rackham

A famous pirate

0

Bart

Short for Bartholomew, a famous pirate

0

Barbosa

A reference to Hector Barbosa of Pirates of the Caribbean

-1

Jack

Another name for a sailor or pirate

-1

Blackbeard

An infamous pirate

-1

Salty Dog

A nickname for a sailor

-2

Dungbie

The rear end of a ship
Votes
Name
Vote
1

Sparrow

The famous Jack Sparrow

1

Booty

A pirate's treasure

1

Squiffy

To be intoxicated

1

Calypso

A famed water nymph of Greek mythology

1

Sayyida

A famous lady pirate

1

Teuta

A pirate queen

1

Bonny

A reference to Anne Bonny, an infamous lady pirate

1

Grace

A reference to lady pirate Grace O'Malley

1

Lady

An infamous female pirate, Lady Killigrew

1

Skytte

Reference to Swedish pirate, Christina Anna Skytte

1

Syrena

A famous mermaid

1

Marina

A Disney mermaid

1

Sadie

A pirate known as Sadie the Goat

1

Swann

A reference to Elizabeth Swann from the Pirates of the Caribbean

1

Bitt

A post at the back of a ship

1

Shanty

A pirate's song

1

Fluke

A streak of good luck

1

Jolly

A reference to the Jolly Roger

1

Peg

Short for peg-leg

1

Poochie

The name of the famous prison dog from the Pirates of the Caribbean

1

Yogurt

A eye-one pirate Chihuahua

1

Hearty

A term of endearment among friends

0

Jacquotte

A famous female pirate

-1

Lassie

A term for a gal

-1

Mizzen

A term for the third mast of a ship

-1

Sailor

A seaman

-1

Ching Shih

A famous Chinese female pirate

-1

Bonnet

A reference to pirate Stede Bonnet

-1

Miranda

A mermaid in the 1948 film, Miranda

-1

Cannonball

Shot from a ship's cannon
Community Dogs With Pirate Names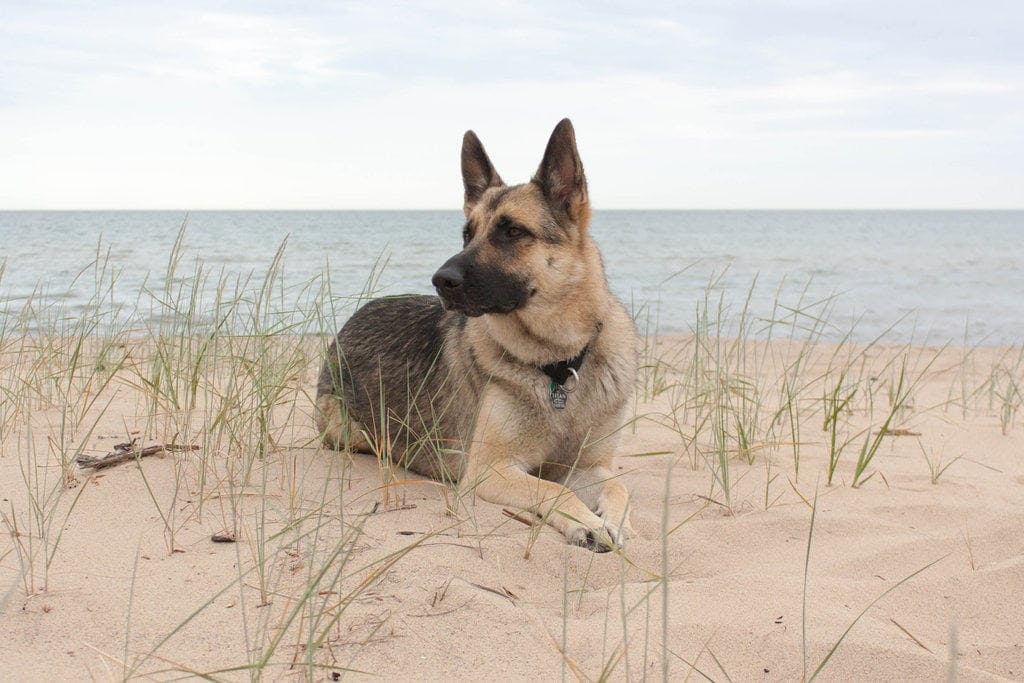 Anchor
Male
German Shepherd
Seattle, WA
Personality
Playful
Bouncy
Anchor's mother was a water rescue dog in California.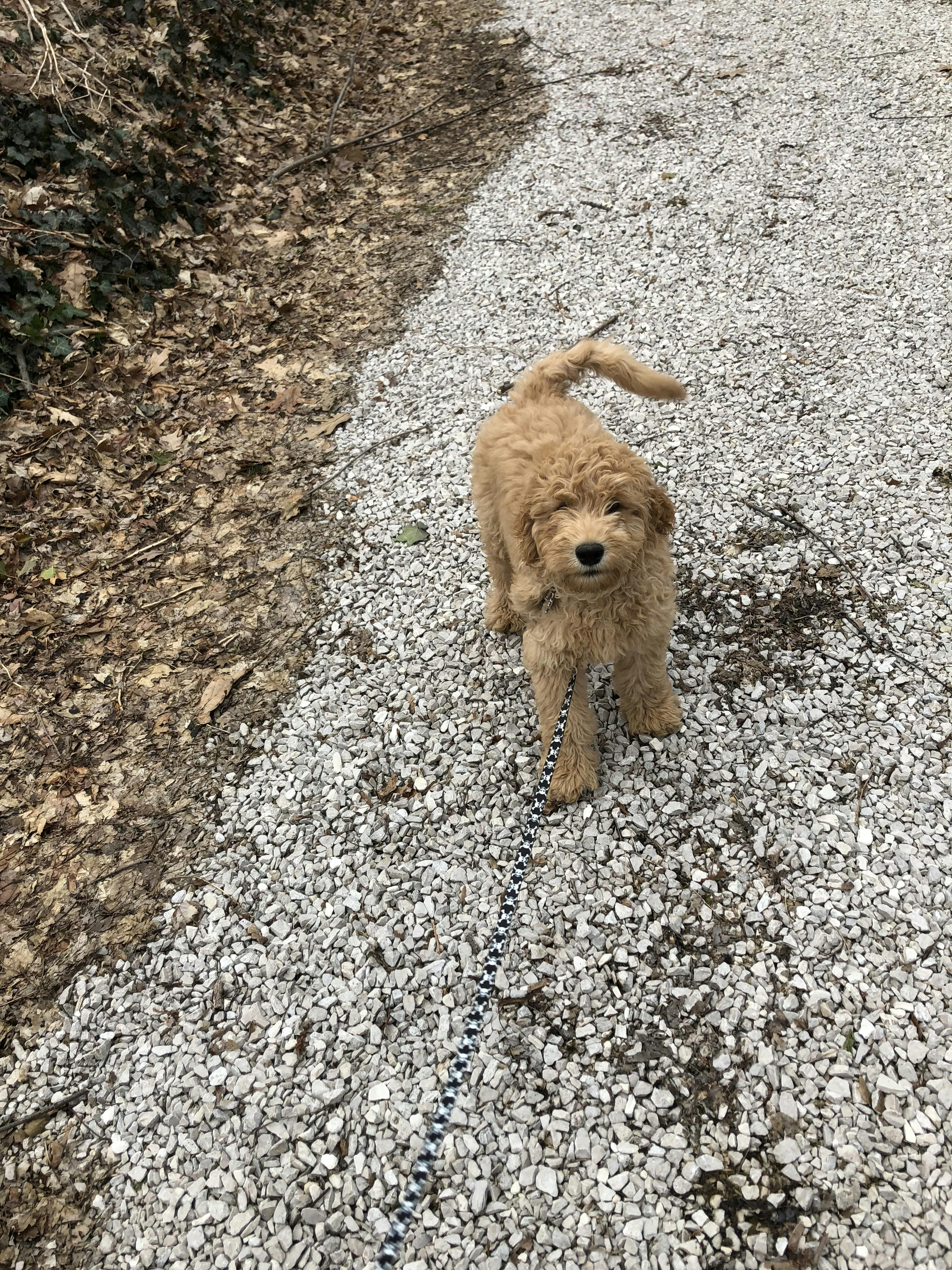 Captain
Male
Goldendoodle
Conneaut, OH
Personality
Playful
Energetic
Smart
Funny
Mischievous
my little brother loves pirates, has a pirate ship bed and a pirate themed room, and wanted a "pirate dog" so we named him captain