Introduction
Whether you are a democrat, a republican or an independent, choosing the right dog name can be a fun way to show your love of politics. Usually, politics can be a very hot topic that can incite a crowd or unite a country. Picking a name that is politically charged may make your dog a target at the dog park or show you which friends are true. Finding a name that fits your new pup may be difficult, but then again, maybe you have a favorite president or lawmaker that will inspire you. Whatever name you choose, be prepared for strong feelings from family and friends regarding the name.
Political Dog Names in Pop Culture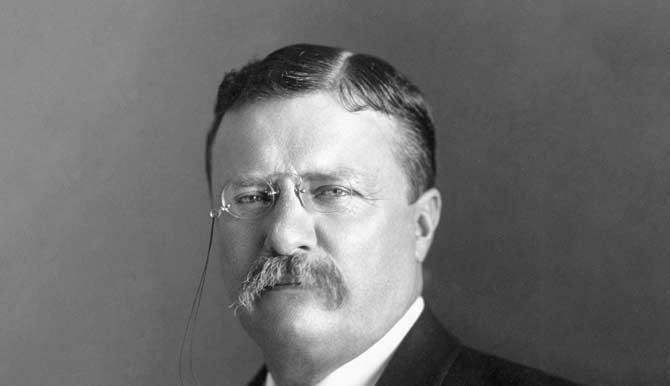 Featured Famous Dog With A Political Name
Skip
Pets, specifically dogs, have become somewhat commonplace at the White House. The most intriguing menagerie of pets to ever enter the White House has to belong to Theodore Roosevelt. When Teddy Roosevelt came to the White House he and wife Edith brought six children and over ten pets, including several dogs of various shapes, sizes and pedigrees.
President Roosevelt's favorite dog was Skip. Skip is thought to have been a Rat Terrier that was found when Roosevelt was at the Grand Canyon participating in a bear hunt. It is claimed that Roosevelt related to the tenacious Terrier, claiming that the dog could stand up to anything, just as Roosevelt had to do in government. It was not uncommon to see Skip and Roosevelt's then 7 year old son, Archie racing down the hallways of the White House.
Another favored dog of Theodore Roosevelt was a smooth coated Manchester Terrier named Blackjack, or Jack for short. It has been reported that Jack was terrified of cats, especially Tom Quartz, the family cat. Jack was absolutely a part of the family and was the first of their dogs to be allowed to sleep with a family member. He slept with Theodore Roosevelt, Jr. every night. However, Jack was all Terrier and enjoyed finding things to destroy such as books and blankets.
Jack died while the Roosevelt's still resided at the White House and he was buried behind the house. When the Theodore's second presidential term ended and the Roosevelt's left the White House behind, Edith Roosevelt did not want to leave Jack behind. His coffin was exhumed and he was moved to his final resting place at Sagamore Hill, the Long Island estate of Theodore and Edith Roosevelt.
There were several other dogs that stole the hearts of the Roosevelt family. These included a black Pekingese named Manchu. Manchu was a gift from the last empress of China to Roosevelt's daughter, Alice. There was also the large, clumsy and friendly Saint Bernard named Rollo. A Chesapeake Bay Retriever named Sailor Boy also graced the White House. Then there was Pete the Bull Terrier; Pete was sent to live at Sagamore Hill after he nipped the ankles of one too many White House visitors. His exile started after he tore a hole in the pant leg of the French ambassador. Edith Roosevelt had her own personal pet, first a mixed breed named Tip and then another one named Mutt. 
Political Dog Name Considerations
It can be stressful trying to find a name that the entire family can agree; however, this should not be a stressful time. When a new dog joins your family, this is a happy time that should be filled with joy. Many people tend to shy away from politics and go to great lengths to hide their political preferences because this can be such a sensitive subject. However, there are others who proudly proclaim their political preferences and dive wholeheartedly into any conversation related to politics. These people will be more than willing to find a name that proudly proclaims their political views. Other people may not be fond of trumpeting their views on politics but have a favorite president, first lady or other political figure. Naming your pup after a favored famous person is perfectly acceptable without seeming to offend those of opposing views. Therefore, you may be a member of the Democratic Party and adore former president Bill Clinton or his wife, Hillary. Naming your new pooch Clinton, Bill, Billy or Hillary is a great way to honor your admiration for the Clintons. On the other side of the aisle, Republicans may admire Ronald Reagan or his wife, Nancy. Their new pup could easily be named Reagan, Ronnie or Nancy.
Votes
Name
Vote
18

Indy

As in being an independent political party

14

Kennedy

As in John F. Kennedy; president assassinated during his presidency

11

Lincoln

Sitting president at the start of the Civil War

11

Calvin

As in Calvin Coolidge who became president after Warren Harding died while in office

10

Patriot

A loyal supporter and defender of their country

10

Teddy

The eccentric 26th president's nickname

10

Quincy

As in John Quincy Adams the sixth president

8

Jefferson

Thomas Jefferson is the third president; his face is on the $2 bill

8

Yankee

Supporters of the northern states during the Civil War

7

Senator

Person elected to represent the people in government

6

Nixon

The scandalous 37th president Richard Nixon

4

Justice

A judge sitting on the Supreme Court

4

Governor

Head of state elected official

4

Cheney

George W. Bush's vice president Dick Cheney

3

Sam

After Uncle Sam, the personification of the United States government

2

Franklin

Famous inventor & activist Benjamin Franklin; on the $100 bill

2

Barack

The 44th president Barack Obama

2

Jackson

President Andrew Jackson; face on the $20 bill

2

Carter

Jimmy Carter was the 39th president; sitting president at the end of the Vietnam War

1

Harrison

The 9th president William Henry Harrison and his grandson the 23rd president Benjamin Harrison

0

Barron

Son of the 45th president Donald Trump

-1

Veto

To reject a proposal or bill

-2

Caucus

The meeting of people of one political party

-3

Roosevelt

As in the 26th president Theodore Roosevelt and the 32nd president Franklin D. Roosevelt

-3

Clinton

As in Bill Clinton the 42nd president

-3

Pub

From republican; as in the republican political party

-4

Court

Place where judges hear various cases ranging from civil to criminal

-12

Delegate

An elected representative sent to speak for the people

-15

Trump

The business man and reality star that became the 45th president

-15

Treason

Betraying your country; severe crime that can result in imprisonment or death
Female Political Dog Names
Votes
Name
Vote
21

Reagan

After Nancy Reagan, wife of the 40th president Ronald

17

Cora

Cora Belle Reynolds Anderson was the first Native American woman elected to a state legislature

14

Peach

For impeachment

13

Liberty

After the Statue of Liberty

13

Jackie

Classy first lady; wife of John F. Kennedy

13

Monroe

The fifth president James Monroe

11

Rebel

Nickname of Confederate soldiers and their supporters during the Civil War

9

Minnie

Short for the Prime Minister

9

Connie

For the part of the legislative branch called Congress

8

Ally

As in an alliance

8

Maddie

After Madeleine Albright the first woman appointed Secretary of State

7

Candy

Short for candidate

7

Sandy

After Sandra Day O'Connor the first female federal Supreme Court Justice

6

Tory

English supporters during the American Revolution

5

Ballot

Used when voting lists the candidates and issues

3

Melania

First immigrant to become First Lady of the United States

3

Madison

The fourth president James Madison

1

Sasha

After former First Daughter Sasha Obama; daughter of Barack and Michelle Obama

0

Chelsea

Daughter of 42nd president Bill Clinton

0

Judy

For the judicial branch of government

-1

Martha

First woman to hold the title First Lady of the United States

-1

Michelle

Wife of 44th president Barack Obama

-1

Demi

As in the democratic party

-2

Polly

As in politics

-2

Hattie

The first woman elected to the upper chamber of Congress Hattie Wyatt Caraway

-3

Nancy

Former first lady; wife of Ronald Reagan

-6

Ivanka

First daughter of 45th president Donald Trump

-8

Appeal

To apply to a higher court to reverse the decision of a lower court

-9

Daca

Immigration policy started by President Barack Obama

-14

Hillary

Wife of Bill Clinton; first female presidential candidate
Community Dogs With Political Names
Brudice
Male
Great Dane
Fruitvale, TX
I named my dog brudice because it was my moms list and I loved the name brudice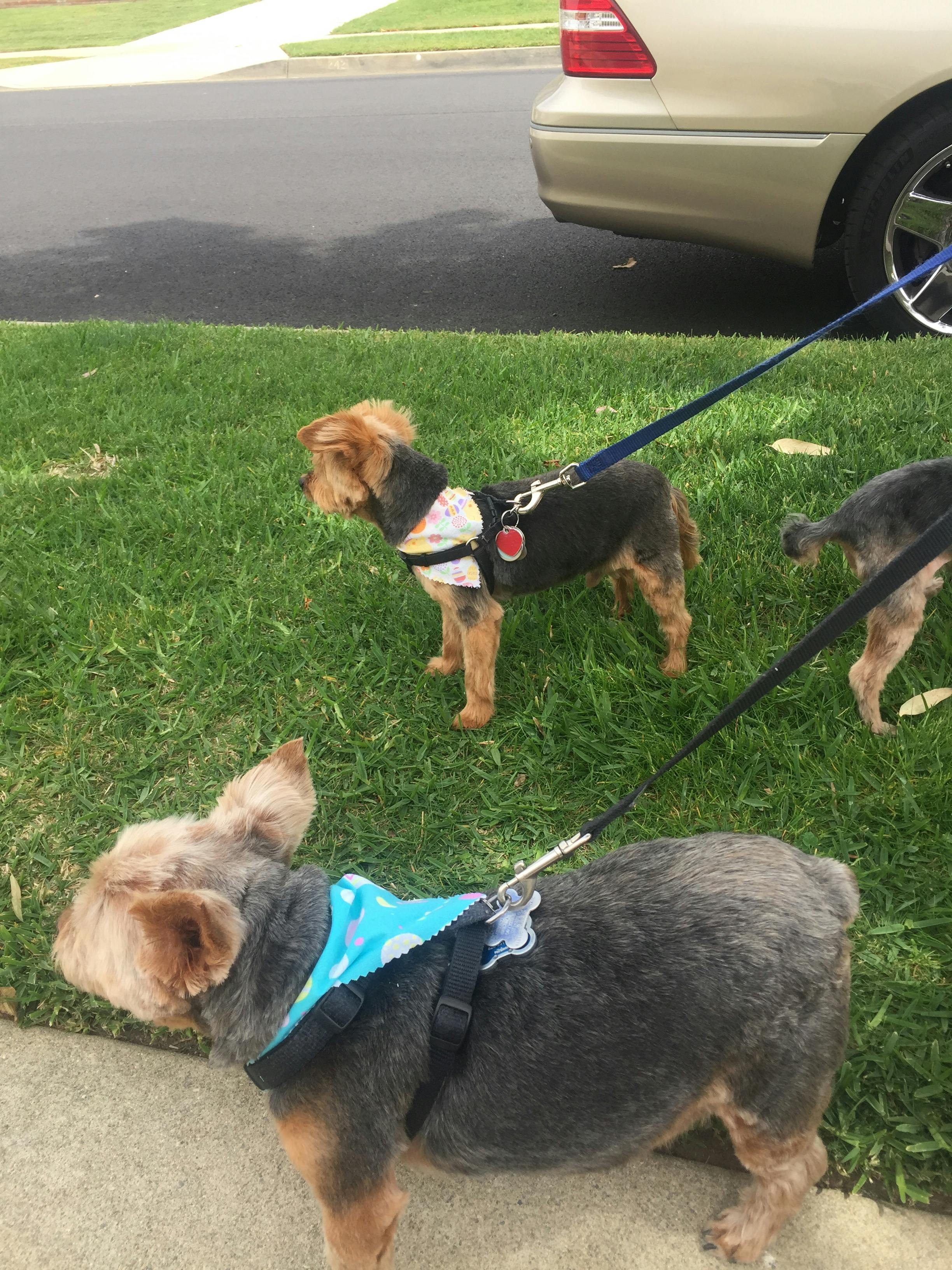 Kennedy
Female
Yorkie
Covina, CA
All of our Yorkie has presidents names: Lincoln, Franklin, Madison, Kennedy & Reagan
Noah
Male
Maltipoo
Millville, MN
I love the way name Noah sounds, and I LOVE the story of Noah in the Quran. My dad also liked the name, and although my mom wasn't very fond of it (she's a Hindu), she was outnumbered, 2 against 1.
Jefferson
Male
Golden Retriever
Nashville, TN
Personality
Distinguished