Introduction
Sometimes pop music gets a bad reputation for being just plain bad. But that's not true, pop music is intricately intertwined in our culture. Not to mention the fact that some good music comes from the billboards. The soundtrack of our lives comes from pop, and it is mostly happy, upbeat songs that can get us dancing no matter what mood we are in. Think back to any moment in your life, and there will be a song that can take you back there. So, why not give your dog a pop music inspired name? Let them become the soundtrack of your life. 
Pop Music Dog Names in Pop Culture
Featured Famous Dog with a Pop Music Name
Martha
In 1968, at the height of The Beatles' fame, the group released a song named, "Martha, My Dear". People loved the song, and it became a hit. In the song, McCartney tells Martha that she has always been his inspiration, and he asks her not to forget him. They are beautiful lyrics, but they immediately stirred gossip. Who was Paul singing about? Was he singing about his ex-girlfriend, Jane Asher, who had recently split up with him? Or was he singing about a new girlfriend? The public was mystified, and The Beatles were quite amused by the reaction to the song.
While the public looked at love interests past and present, the object of the song was featured in many photos with Paul and the other Beatles. She was present at most of their shows, and even lived with McCartney in his house on Cavendish Avenue. Who was she?
Paul McCartney was signing about none other than his beloved English sheepdog, Martha. He got her as a puppy soon after he moved into his house on Cavendish Avenue. She had been born two years prior to the popular song. Martha was featured in hundreds of photos with The Beatles, and was especially dear to Paul. John Lennon remarked on their closeness, stating that he was surprised to see Paul so loving with an animal. He also remarked that she was a cuddly dog.
She would accompany the band to photo shoots, and was behind the scenes for a lot of the band's big moments. In fact, you can be sure that Martha was probably there when they recorded some of their biggest hits.
Paul confirmed that the song was about Martha when he said, "You silly girl, look what you've done,' all that sort of stuff. These songs grow. Whereas it would appear to anybody else to be a song to a girl called Martha, it's actually a dog, and our relationship was platonic, believe me."
Martha lived to the ripe old age of 15 and died in 1981 at McCartney's farmhouse in Scotland. Her offspring, Arrow, was kept by McCartney and even featured on the cover of Paul's 1993 album, Paul is Live. She may be gone, but Martha had a big part in The Beatles' history. She is one of the most influential females of their career. Martha was the very cuddly Old English sheepdog who inspired Paul McCartney. 
Pop Music Dog Name Considerations
There are a surprising number of songs written about dogs. We all love dogs, but you would be surprised to find out how many iconic artists found inspiration from their dogs. This means that dogs have a strong presence and influence in pop music. Some of the best artists of our generation, as well as past generations, wrote about their dogs, and the public thought that they were singing about their partners. The names we have chosen were inspired by pop songs, singers and artists who loved dogs as well. All of these names have a direct link to pop music, whether obvious or subtle. Pop music is universal. When a pop star drops a new track, you can be sure that it will be heard around the world. They have a certain universal appeal. You're a pop star (singing into your brush counts) and your dog, who supports your dreams no matter what, is one too. Paying homage to the greats is just one way of showing your love of music, your love for your icons and your dog. By giving your dog one of these pop music inspired names, you will be giving them a name that is universally understood. 
Votes
Name
Vote
15

Charlie

Coldplay performs a song called "Charlie Brown"

14

Blue

Electric Light Orchestra has a song named "Mr. Blue Sky"

14

Teddy

"Teddy Boy" is a song by Paul McCartney

11

Quinn

"Quinn the Eskimo" was performed by Bob Dylan

8

Sam

Sam Smith sang "Stay With Me"

8

Buddy

"Buddy Holly" is a song performed by Weezer

6

Timber

Justin Timberlake is a famous pop star

5

Bruno

Bruno Mars is a popular pop artist

4

Lukas

"Lukas" is one of Natalie Imbruglia's lesser known songs

2

Harry

Harry Styles was a vocalist for "One Direction"

2

Drake

Nick Drake has a song called "Black Eyed Dog"

1

Alfie

Lily Allen named "Alfie" after her brother

1

Tyler

Aerosmith has song named "Walkin' the Dog"

1

Bennie

Elton John sang "Bennie and The Jets"

0

Presley

Elvis loved dogs and had several at his home in Graceland

0

Jeremy

Pay homage to the epic Pearl Jam song

-1

Ed

Ed Sheeran is a well-known pop artist

-1

Ronan

The name is both an Irish and Taylor Swift classic

-1

Roman

Inspired by Halsey's song "Roman Holiday"

-3

Garfunkel

Simon and Garfunkel is one of the most iconic duos in music history

-3

Cooke

In honor of Sam Cooke, an iconic pop and soul performer who died at age 33

-3

McCartney

Paul McCartney is one of the most respected artists of all time

-3

Lennon

John Lennon sang "Imagine"

-3

Al

Paul Simon sang "You Can Call Me Al"

-4

Atomic

George Clinton sang "Atomic Dog"

-4

Stevens

Yusuf Cat Stevens wrote a song entitled "I Love My Dog"

-5

Buckley

Jeff Buckley's version of "Hallelujah" is widely considered to be the most beautiful rendition of the Leonard Cohen song

-7

Geffen

Geffen is one of Universal Studio's Individual labels

-8

Angus

Annie Lennox sang "Dream Lennox"

-10

Manilow

Barry Manilow is known as the ultimate pop music showman
Female Pop Music Dog Names
Votes
Name
Vote
15

Delilah

"Hey There Delilah" is a song by The Plain White T's

12

Dolly

Dolly Parton sang a song about her childhood dog named "Cracker Jack"

11

Ari

Famous Pop star Ariana Grande's nickname

11

December

Derived from the band name "The Decemberists"

10

Gypsy

Dolly Parton sang "Gypsy, Joe and Me"

9

Queen

Queen sang "Bohemian Rhapsody"

4

Florence

Florence and The Machines sang "Dog Days"

3

Angie

The Rolling Stones sang "Angie"

3

Maggie

Rod Stewart sang "Maggie May"

3

Blondie

Blondie sang "Happy Dog"

3

Alison

Elvis Costello sang about "Alison"

3

Bowie

David Bowie sang many popular songs

2

Olivia

One Direction has a song called "Olivia"

1

Rhiannon

A song by Fleetwood Mac

1

Caroline

Neil Diamond sang "Sweet Caroline"

1

Whitney

In honor of Whitney Houston

0

Ophelia

The name of a popular song by The Lumineers

0

Lorde

Lorde is a rising pop star

0

Lucky

"Lucky" was one of Britney Spears' first hits

0

Silvia

ABBA first performed "Dancing Queen" at the King of Sweden's wedding reception, the bride's name was Silvia Sommerlath

-1

Gwen

Gwen Stefani was the lead vocalist for band "No Doubt"

-1

Nina

Ed Sheeran has a song called "Nina"

-2

Isabel

"Isabel" was a song performed by The Wombats

-2

Kelly

Kelly Clarkson is a major pop star

-5

Dusty

Dusty Springfield was a popular singer who unfortunately died in 1999

-5

Swift

Taylor Swift is one of the biggest pop stars of our generation

-5

Barbara

"Barbara Ann" is a popular sang by The Beach Boys

-5

Donna

"Donna" was sung by Ritchie Valens

-6

Cecilia

"Cecilia" was a smash hit by duo Simon and Garfunkel

-6

Lindsey

Lindsey Buckingham was a member of Fleetwood Mac
Community Dogs With Pop Music Names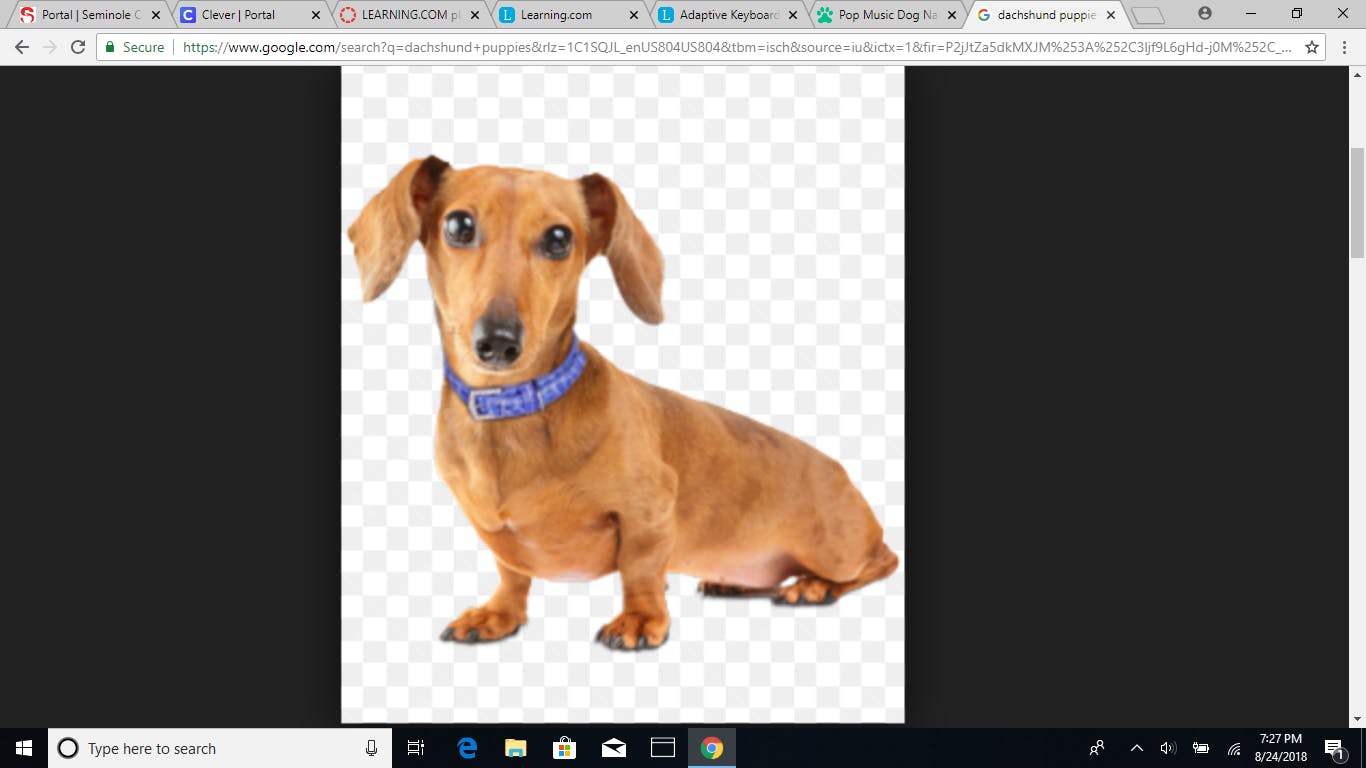 Martha
Female
Dachshund
Longwood, FL
Personality
Sweet
Friendly
Loud
Curious
We found here and she already had a name.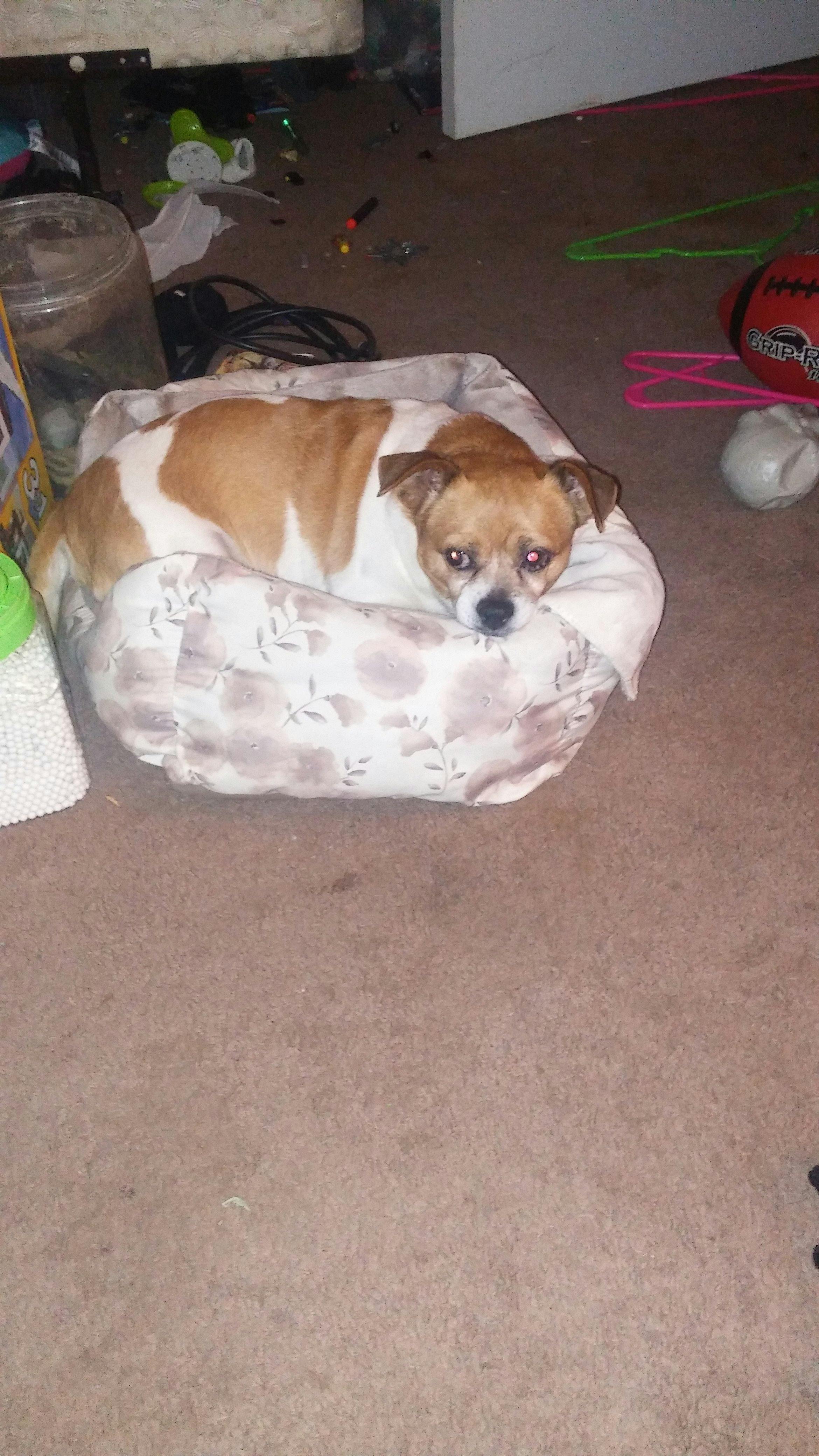 Jack sparrow
Male
Chug
China Grove, NC
He was supposed to be my young nephews puppy after he had appendicitis. However right after his release from hospital, he went on 2 weeks vacation and asked us ( my husband and me) to watch the pup. Those 2 weeks were all it took to fall in love with this tiny dog. He was like our child. By the time my nephew came home, we were hopelessly in love. He decided to give me the pup because he saw how much I loved him. He had already named him jack ( sparrow) I loved jack Johnson at the time so I was like ok. We've been together as a family for over 12 years now. He's still a great companion. Although he's losing sight and hearing he's still my baby boy.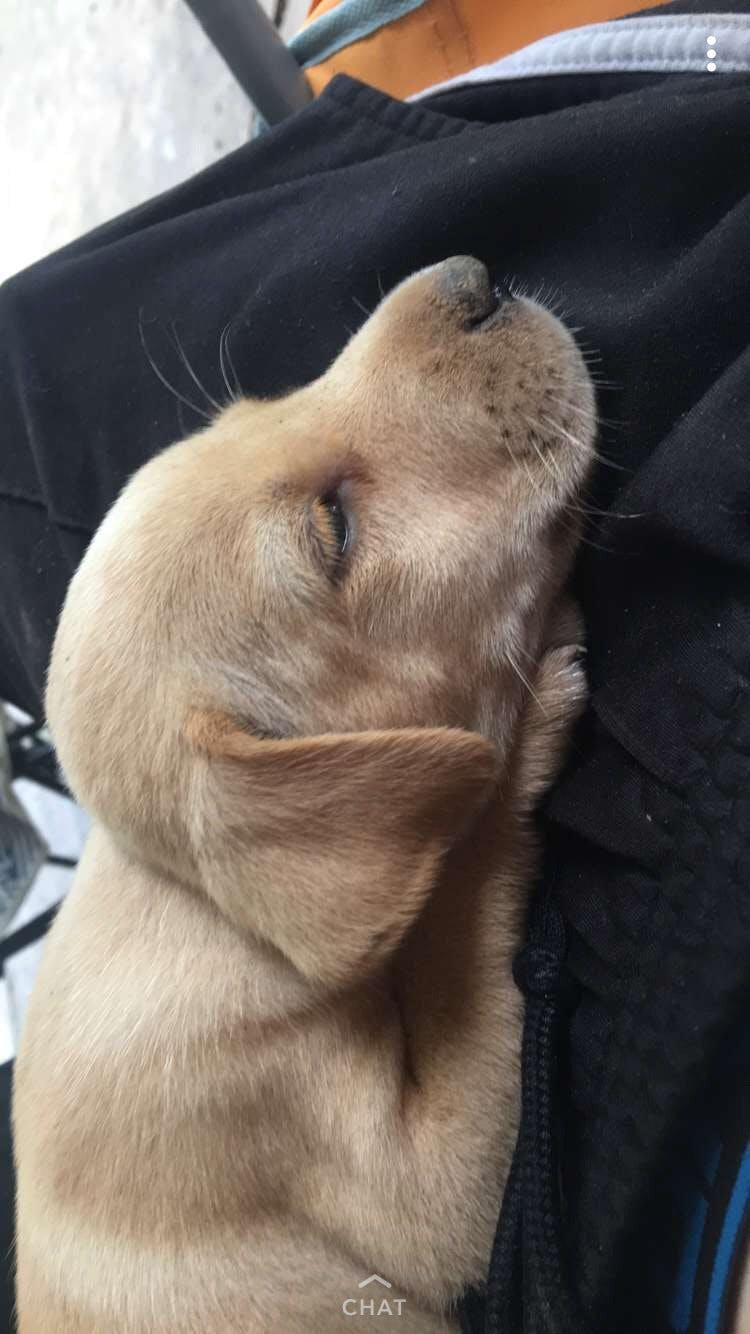 X
Male
Mutt
Memphis, TN
We named him X after the rapper, XXXTentacion, who died in June.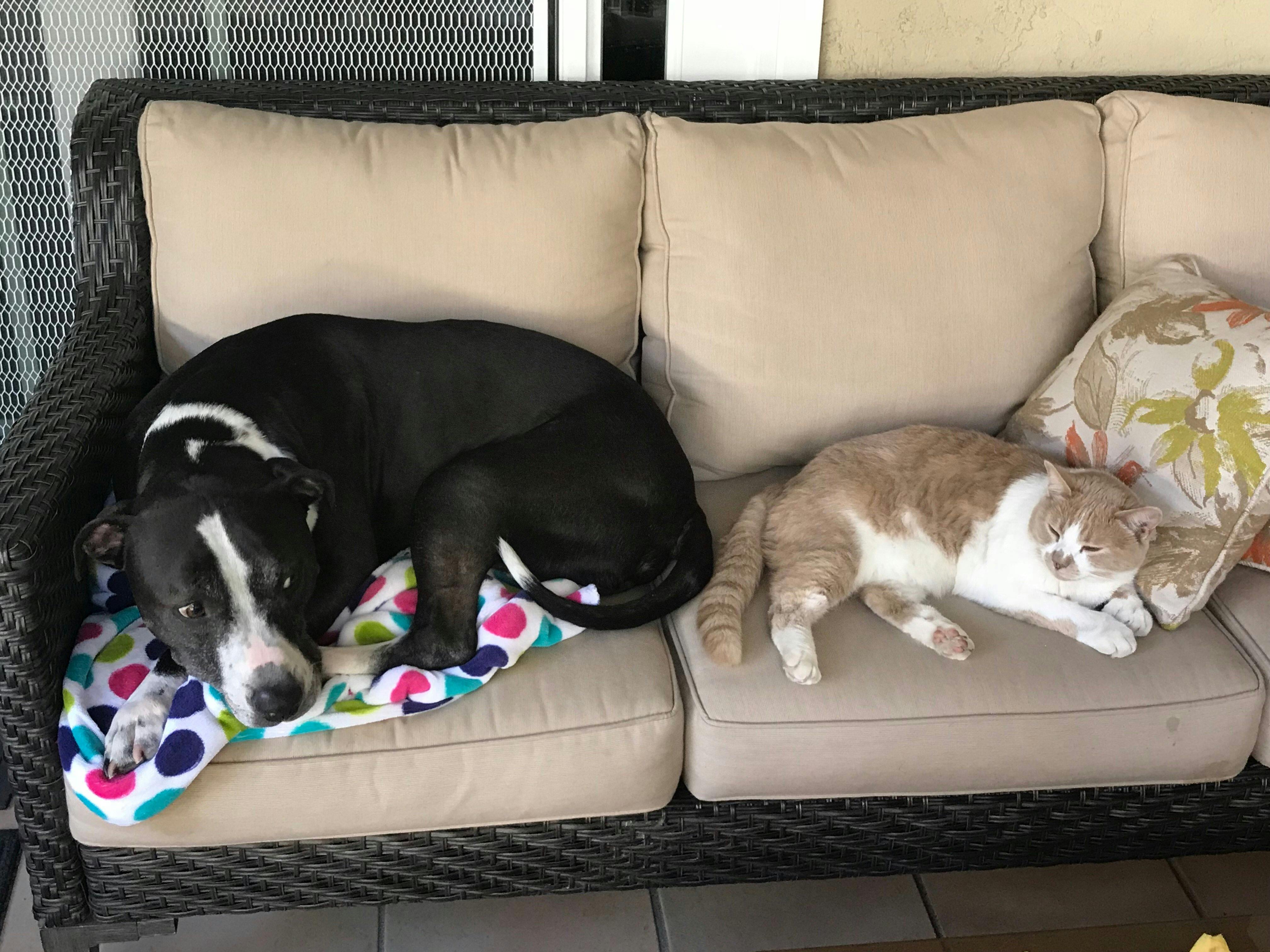 Mason
Male
Pit Bull
Fresno, CA
when we got him he already had a name!
Raspberry
Female
Great Dasenji
Louisville, OH
Personality
Cuddly
Energetic
Goofy
Raspberry is named after Prince's song Raspberry Beret