Introduction
People realize and understand that dogs have a special relationship with man that is unlike any other species.  As such, man has taken pains to develop unique breeds and dispositions in their dogs the world over.  There is a strong sense of pride as well as love associated with each country or region's breed that dogs are often gifted to foreign dignitaries as well as maintained by the leaders of each society.  As leaders of their societies, presidents are often known for the dogs they keep in office, and the naming of a presidential dog is equally important.  Former presidential dog names serve as a reminder of presidents of the past as well as their lovable canine companions.  Dog owners may wish to honor a former presidential dog by giving their dog the same name or people may want to give their dog a former president's name.
Presidential Dog Names in Pop Culture
Featured Famous Presidential Dog
Duke
As popular dog names go, Duke is a classic name and not just considered a presidential dog name.  However, U.S. President Rutherford B. Hayes named his English Mastiff Duke.  At the time of Hayes's presidency, the English Mastiff was not yet recognized by the American Kennel Club and Duke was most likely one of the first English Mastiffs seen by Americans.  Duke was one of many family pets in The White House during Hayes's presidency, which began in 1877.  The English Mastiff was officially recognized by the American Kennel Club in 1885 and Duke is one of the first famous English Mastiffs on American soil.  Duke's name was very appropriate for his breed, being the world's largest dog by weight, he was massive and powerful but gentle and loving to his family.  He is a special part of U.S. history as the First Family was a term coined during Hayes's presidency and included the family pets.  From that point on, all American presidents, whether they kept a dog or not, would be expected to have a pet that would be recognized by the Nation.
Duke as a dog's name continues in popularity from early 20th Century popular culture comics like Penrod by Booth Tarkington, which was a comic book featuring a boy similar to Tom Sawyer and his dog, Duke, to Jed Clampett's Bloodhound, named Duke, in the Beverly Hill Billies.  Duke was also the name of the Golden Retriever who maintains the Bush's Baked Beans secret family recipe.  More recently, the name Duke for a dog emerged in the 2016 Illumination Entertainment animated feature, The Secret Life of Pets.  Duke was the name of the large Mongrel dog that joined Jack Russell Terrier, Max and owner Katie in their Manhattan apartment.  In all cases, Duke is a strong personality and a leader of his pack, which is true to the origins of the name.  
Duke is derived from Latin and means leader, and is a fitting name for large dogs who can offer protection and watchdog duties as well as family affection.  The popularity of the name may be more historical due to the commonality of the term Duke, which refers to a person of nobility who rules over a geopolitical region.  However, the name Duke will always be considered classic for any dog, especially those of large stature.       
Presidential Dog Name Considerations
Presidential dogs, especially in the United States, are a part of the Nation's identity and helps the president be more relatable to the people.  After all, many voting families have a deep love for their canine companions.  Some of the former presidents have kept many dogs while others just one or two during their time in office and citizens remember the dogs.  Families adopting a new dog into their lives may want to give their new member a presidential name.  There are only a few considerations to make regarding the breed, size, and color of the dog but some must be taken.  For example, descriptive names such as Major or Old Boy might be more appropriate for dogs like the German Shepherd and the English Bulldog, respectively.  Names like Ike or Poppy appear better suited to smaller dogs.  However, the major considerations dog owners want to make are the type of presidential names themselves.  There are a few ways to honor your dog with a presidential name including giving your dog a former First Dog's name like Theodore Roosevelt's Blackjack or Skip, or owners can give their dog a former president's name like Lincoln or Madison.  Finally, owners can choose the popular nicknames of their favorite presidents, like Gripper for Ronald Reagan or Old Hickory for Andrew Jackson.
Male Presidential Dog Names
Votes
Name
Vote
3

Lincoln

The Emancipator and 16th U.S. President

2

Jefferson

A Founding Father and 3rd U.S. President

2

Duke

One of the first English Mastiffs in the U.S. and Rutherford B. Hayes's dog

1

Blackjack

President Theodore Roosevelt's Manchester Terrier

1

Bo

President Obama's Portuguese Water Spaniel

1

Washington

The first American President

1

Dwight

A reference to Dwight D. Eisenhower, American President

1

Ike

President Eisenhower's nickname

1

Chief

A reference to Herbert Hoover's nickname, The Chief

0

Vulcan

Another one of George Washington's American Foxhounds

0

Punch

A Toy Terrier belonging to James Buchanan

0

Major

President FDR's German Shepherd

0

Rex

President Reagan's Cavalier King Charles Spaniel

-1

Barney

One of Present George Bush Sr.'s Scottish Terriers

-1

Ranger

Another one of President George Bush Sr.'s dogs

-1

Tricky Dick

Richard Nixon's nickname

-1

Dubya

President George W. Bush's nickname

-1

Gripper

President Reagan nickname from his screen acting days

-1

Dutch

Another one of President Reagan's nicknames

-1

Buck

James Buchanan's nickname

-1

Old Hickory

President Andrew Jackson's nickname

-2

Scentwell

One of George Washington's American Foxhounds

-2

Shep

One of Rutherford B. Hayes's hunting dogs

-2

Dash

President William Henry Harrison's Collie

-2

Skip

A Mongrel dog kept by Theodore Roosevelt

-2

Roose

A shortened variation of Roosevelt

-2

Old Boy

President Warren Harding's English Bulldog

-2

Laddie Boy

Warren Harding's Airedale Terrier

-2

Yukonan

President Herbert Hoover's Malamute

-2

Him

One of President Lyndon B. Johnson's pair of Beagles and the mate to Her
Female Presidential Dog Names
Votes
Name
Vote
1

Rosie

Ulysses S. Grant's dog

0

Lady Bird

A reference to Lady Bird Johnson, First Lady

0

Edith

Woodrow Wilson's wife and First Lady

0

Carter

A reference to President Jimmy Carter

0

Lucky

Ronald Reagan's Bouvier des Flandres dog

-1

Dot

Rutherford B. Hayes's Cocker Spaniel

-1

Juno

Another one of Rutherford B. Hayes's many dogs

-1

Prudence Prim

President Calvin Coolidge's dog

-1

Calamity Jane

One of Calvin Coolidge's sheepdogs

-1

Bessie

A white Collie kept by Calvin Coolidge

-1

Fala

President FDR's Scottish Terrier

-1

Heidi

President Eisenhower's Weimaraner

-1

Pushinka

A female puppy of Russian Cosmo-Dog Strelka that was gifted to President JFK by Soviet leader, Nikita Khrushchev

-1

Her

LBJ's female Beagle and the mate to Him

-1

Eleanor

A reference to First Lady, Eleanor Roosevelt

-1

Liberty

President Ford's Golden Retriever

-1

Millie

President George W. Bush's Springer Spaniel

-1

Hillie

A reference to Hillary Clinton

-1

Sunny

President Obama's other Portuguese Water Spaniel

-1

Martha

The first American First Lady

-1

Abby

A reference to First Lady Abigail Adams

-1

Madison

In honor of President James Madison

-1

Mamie

A reference to Mamie Eisenhower

-1

Betty

Betty Ford, First Lady

-1

Poppy

One of George Bush Sr.'s nicknames

-1

Lil Jemmy

President James Madison's nickname

-1

Barbie

A variation of Barbara, as in Barbara Bush

-1

Nancy

A reference to Nancy Reagan

-1

Jackie O

A reference to Jacqueline Kennedy Onassis

-1

Dolley

A reference to First Lady, Dolley Madison
Community Dogs with Presidential Names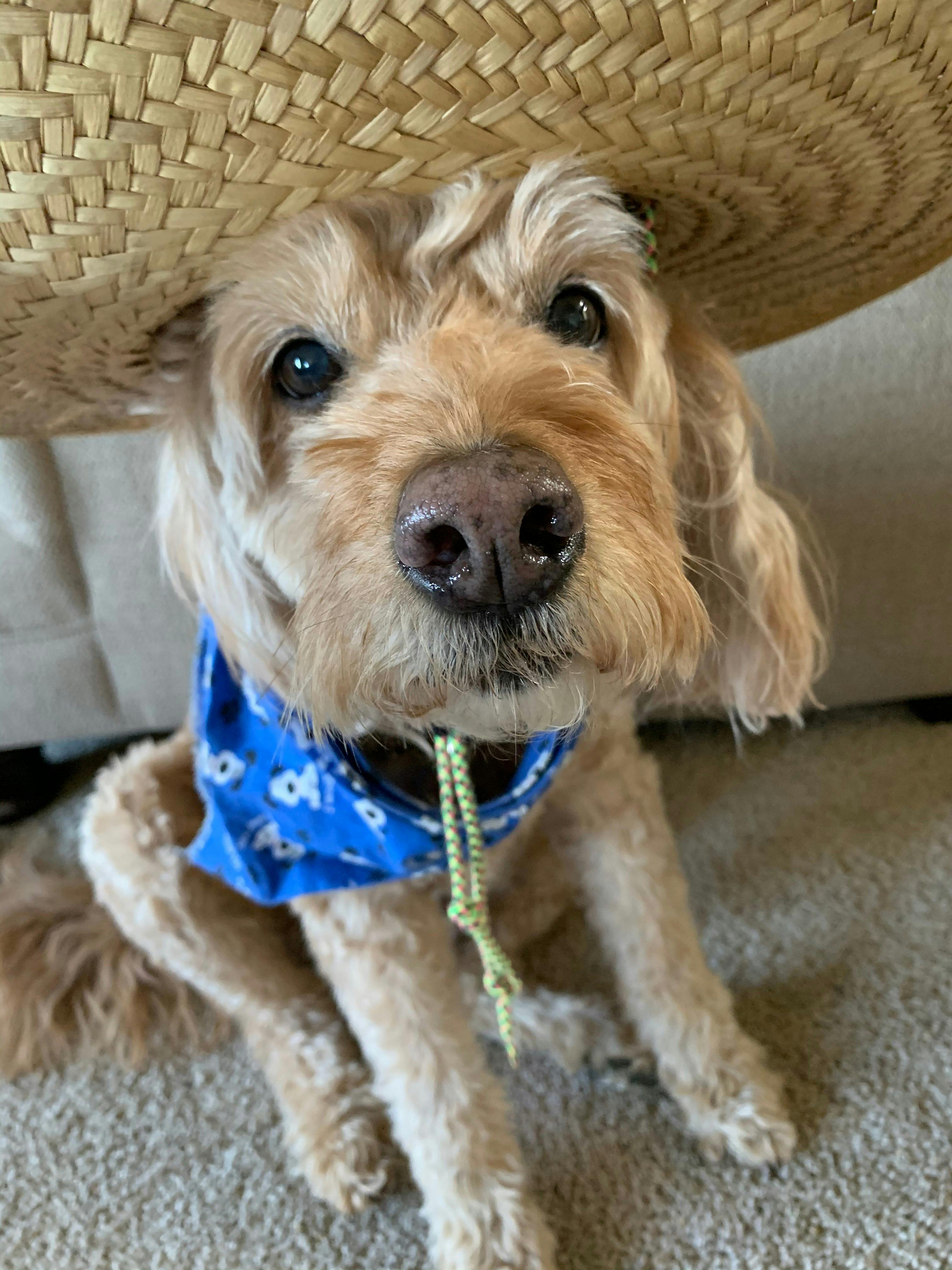 Truman
Male
Miniature Goldendoodle
Bellevue, NE