Introduction
When you see the majestic Rough Collie, the first thought that comes to mind is probably Lassie, the super intelligent dog that helped rescue Timmy from the well. Not every Rough Collie out there is named Lassie and coming up with an original name that fits your dog's personality should not be difficult. When you are out at the dog park, you want a name that is unique so your pup knows he is being called and you do not have five other dogs coming when you call! While Lassie, or Laddie for the boys, is a great name for a Rough Collie, you may want a name with a little more originality. 
Book First Walk Free!
Rough Collie Dog Names in Pop Culture
Featured Famous Dog with a Rough Collie Name
Lassie
Lassie is the lovable, intelligent Rough Collie created by Eric Knight and originally featured in a short story that was later expanded into a full length book published in 1940 called Lassie Come Home. Eric Knight's Lassie closely resembles another Lassie that was featured in Elizabeth Gaskell's short story published in 1859 called The Half Brothers. The Lassie in Gaskell's story leads adults to her young master who had become lost in a snowstorm with his half brother.
In 1943, Metro-Goldwyn-Mayer (MGM) began filming the movie Lassie Come Home. Pal, a male Rough Collie, played the role of Lassie. There is much speculation regarding why a male dog was used instead of a female. The movie starred Elizabeth Taylor and Roddy McDowall. From 1943 to 1951 Pal appeared in six other MGM feature films in the role of Lassie including Son of Lassie and Courage of Lassie. In 1949, Lassie had his own radio series called Lassie Radio Show.
After 1951, Pal's owner Rudd Weatherwax was able to acquire the Lassie name and trademark from MGM. He then began appearing with Pal at fairs and rodeos across the country. In 1954, the television series Lassie began and ran for the next 19 years. During the filming of the television series several of Pal's descendants were used as Lassie, all male dogs.
A remake of the original film, Lassie Come Home was released in the United Kingdom staring Samantha Morton and Peter O'Toole. The film Lassie was then released in 2006. Both films have also been released in the United States. Since then, Lassie has appeared in film, television, books, animated series, toys and radio. Pal's descendants continue to play the role of Lassie even today.
Lassie can still be seen throughout the world making personal appearances and marketing pet care items. PBS had a pet care television show called Lassie's Pet Vet. Lassie was awarded a star on the Hollywood Walk of Fame. She is only one of three animals being given this prestigious honor. Rin Tin Tin and Strongheart are the other two animals with stars. Lassie was named by Variety as one of the 100 Icons of the Century. She was the only animal on the list.
The New Adventures of Lassie, an animated television series was aired on TVOntario from 2013 to 2016. In this series, Lassie is owned by the Parker family and resides with them in a national park. Lassie is truly an iconic figure and has cemented her name in history along with Pal who was the original actor to play Lassie. There are still descendants of Pal playing the role of Lassie and producing puppies. 
Rough Collie Dog Name Considerations
 When naming your new Rough Collie puppy, you may be tempted to name her Lassie or him Laddie or Shep, but you may want to squash that urge and think of a different name. While Lassie, Laddie and Shep are wonderful names, they are extremely popular with Rough Collie owners and if you are hoping for an original or unique name, these are not it. Rough Collies originated in Scotland and may families choose to look for a name that has Scottish roots or a Scottish sound. Take the time to get to know your new puppy's personality before settling on a name for him. Many times, he will help you come up with the ideal name, such as a sable and white boy being named Duncan because he is a brown warrior. Perhaps you have a love for the Scottish city Edinburgh. You may pick a name that honors this love affair such as Edy or Embra. There are even some Irish names that have become popular with Rough Collie owners including Connor, Donal and Colleen. Whatever you decide to name your new puppy, you can be assured that she will be as loving and devoted as Lassie was to her family.
Male Rough Collie Dog Names
Votes
Name
Vote
11

Shep

Name of the Collie in The Painted Hills

6

Donnan

The name of a Scottish saint

5

Ian

Gracious; traditional Scottish name

5

Sherlock

After Sherlock Holmes the infamous detective

5

Doyle

As in Sir Arthur Conan Doyle, Sherlock Holmes author

4

Connor

Popular Irish name for Rough Collies

4

Dougal

A dark stranger; perfect for a tri-color Rough Collie

4

Pal

The real name of the first Rough Collie to play Lassie

4

Rory

Red king; great choice for a reddish sable male

3

Brenn

In Gaelic it means prince

3

Logan

Scottish surname of an area near Auchinleck, Scotland

3

Mack

Simply means the son of; traditional Scottish name for a Rough Collie male

2

Laddie

Masculine form of Lassie; can be shortened to Lad

2

Duncan

A brown warrior; excellent name for a sable Collie

2

Gillian

He was a servant of St. John

2

Lachlan

Viking; a strong name for a large farm Collie

2

Scotch

Malt whiskey made in Scotland

2

Fergus

First choice; perfect for the pick of the litter

1

Greer

Watchful; Collies must be attentive to their herd when working

1

Laird

Head of a Scottish clan

0

Alastair

Meaning defender of mankind

0

Bryce

Speckled; great for a blue merle or sable merle

-1

Donal

Even though Irish, still means great chief and is popular with Collie owners

-1

Neil

Champion; who doesn't want their dog to be a champion

-1

Kilt

Traditional Scottish man's clothing

-2

Calum

Scottish name meaning dove

-2

Malcolm

Follower of St. Columba

-2

Loch

After the Loch Ness Monster

-2

Tartan

Scottish clans' colors; Scottish football team

-4

Conan

After the Scottish author, Sir Arthur Conan Doyle
Female Rough Collie Dog Names
Votes
Name
Vote
12

Summer

Popular name for Collie females born in the spring or summer

9

Nessi

After the Loch Ness Monster

9

Embra

Scottish slang for the city of Edinburgh

8

Lassie

After the infamous movie and TV. star

8

Nora

Feminine form of Norman; honor

7

Rose

A Scottish rose

6

Skye

From the Isle of Skye in Scotland

5

Davina

Scottish name meaning beloved

5

Iona

The name of a monastic island in Scotland

5

Edy

Inspired form the Scottish City Edinburgh

5

Tira

From the land; Collies are known for their great herding abilities

5

Mariah

Teacher; Rough Collies are quick learners

4

Rhona

Rough island; a solid Scottish name for a Rough Collie

4

Whiskey

Scots are known for their whiskey

4

Cait

Gaelic name meaning pure

4

Teagan

Irish name meaning poet

3

Aileen

Simply means hazelnut; solid Scottish name for a Collie female

3

Fiona

White wine; also from the animated movie Shrek

2

Tara

A mythical hill in Scotland

1

Bonnie

Fine or pretty; a very popular name for pet Collie owners

1

Heather

A plant; many Collie females have this name

1

Torra

From a castle; because Rough Collies are majestic

0

Colleen

Irish name that many Collie owners use

0

Annabel

Lovable; excellent for a devoted Rough Collie

0

Paisley

A town in the lowlands of Scotland

0

Bretta

Celtic meaning from Britian

0

Kenzie

Scottish meaning fair one; a good choice for a golden sable Rough Collie

0

Rea

Grace or graceful

-1

Kenna

Fair one; great name for a golden sable female

-3

Sheena

Gaelic form of Jane
Community Dogs With Rough Collie Names
Brence
Male
Collie
Chickasha, OK
Brence
Male
Collie
Memphis, TN
Personality
Obedient
Quick-minded
Fast
Agile
Vanessa
Female
Collie
Columbus, OH
well i don't really know :/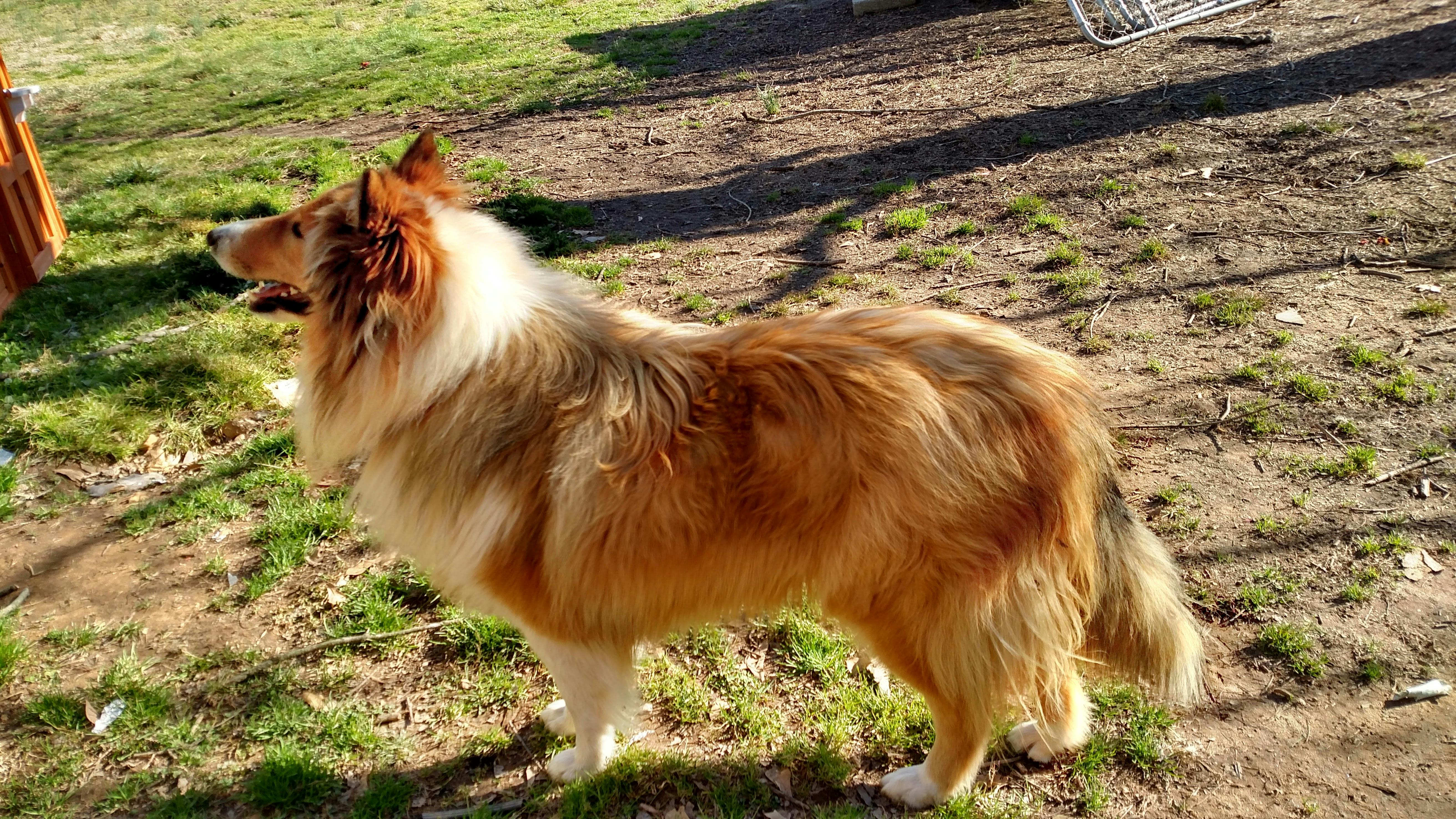 Trusty
Male
Collie
Iron City, GA
Named after the bloodhound on lady and the tramp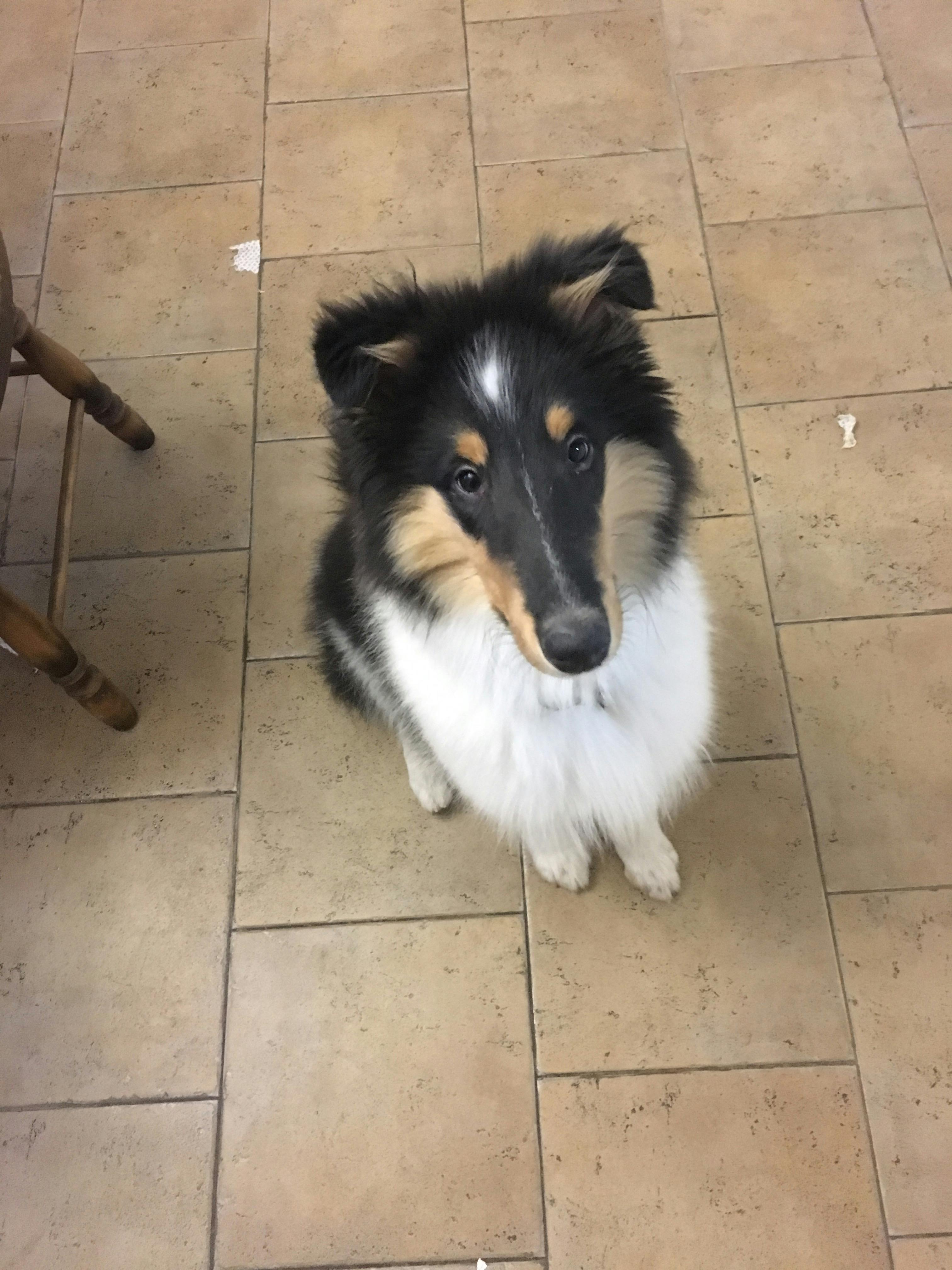 Chase
Male
Collie
Ardmore, OK
He was Xmas present to a loving little boy, that loved the tv show paw patrol . He wrote a letter to Santa asking for a boy dog named Chase . So end of story he was named before he even ame home .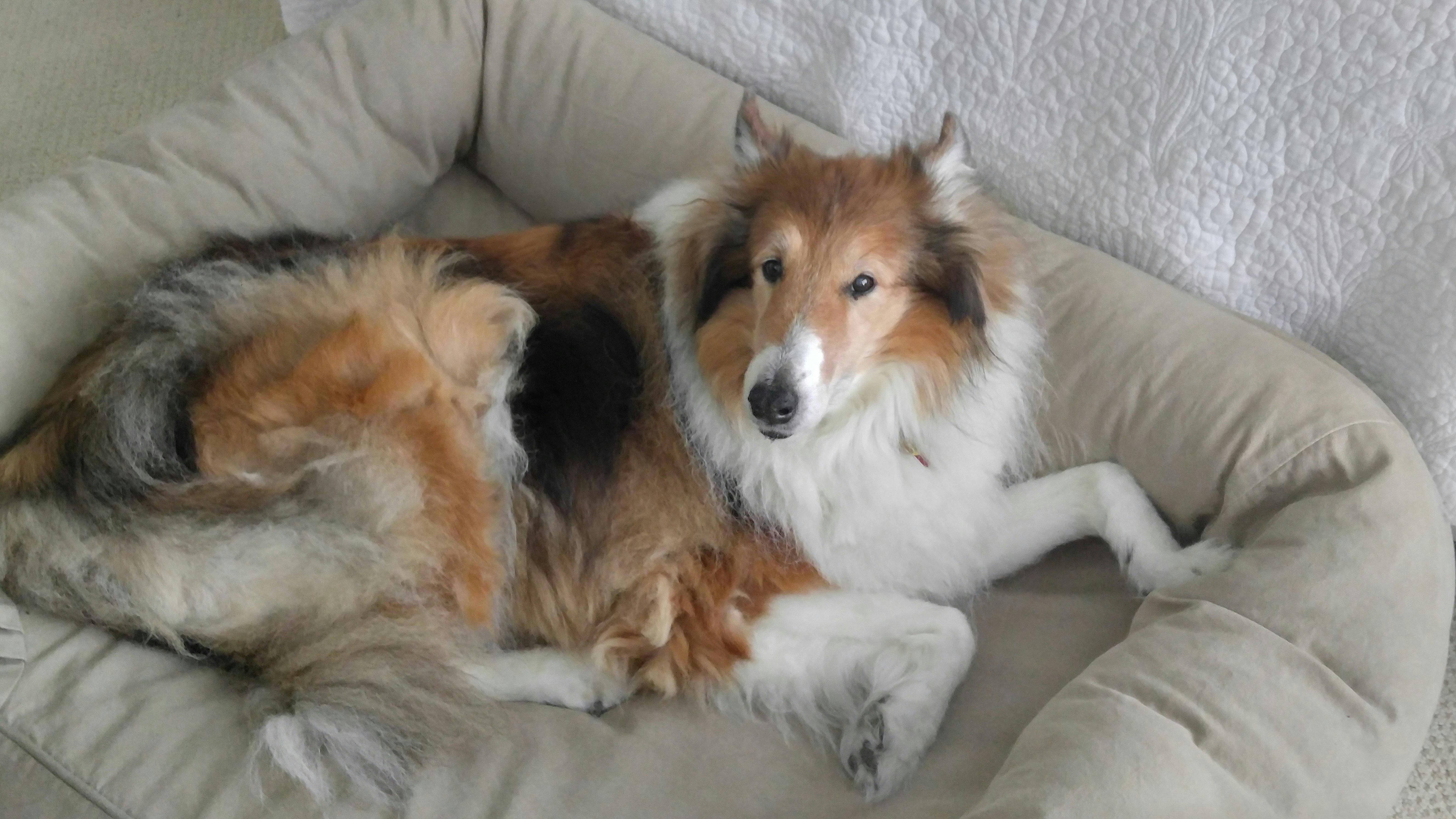 Shadow
Male
Collie
Southport, NC
Personality
Sweet, lovable, protective, companion
He was a rescue at age 3, followed is everywhere, like a shadow