Introduction
The television show Supernatural is a long-running popular series depicting the lives of brothers Dean and Sam as they "hunt" down ghosts, demons, and otherworldly beings. Dean is a loner. He idolizes his father, who gave his life for Dean. Dean is down-to-earth, loves a good cheeseburger, and is mechanically inclined. Sam was never meant to be a hunter like his father and his brother - he was attending law school at Stanford when Dean came to him for assistance in finding their father. Loyal to each other and to their father's memory, the brothers operate as a team. They may fight, but they never permanently part ways. A pet parent will find a variety of names available for their dog to honor a love of this television show.
Supernatural Dog Names in Pop Culture
Featured Famous Dog with a Supernatural Name
Sam
Sam is one of the most popular pet names today, and it is no surprise that many famous dogs share the moniker. Sam is a name generally associated with dogs who are smart and lovable. Size nor breed does not make the name "Sam" more appropriate for any particular dog. "Sam" fits the idea of giving a dog a one or two-syllable name that the dog can easily recognize; it also does not resemble any commands. There is little wonder why the name is so popular.
One Sam that has been a part of families for decades is Sam, the second family dog in the comic strip Family Circus. Sam is referred to as a "shaggy-haired mutt," and he was a stray that the children found on one of their many adventures. He entered the comic strip on January 26, 1970. Often, Sam is told "Quiet, Sam!" 

Another popular cartoon character is the dog Sam of the Sam and Max cartoon series. Sam and his partner Max are parodies, and were commentaries on American popular culture. A video game has been created featuring the pair. Sam often appears as a detective or private investigator. He is dressed in a suit and a fedora hat. 

A third popular Sam is the dog Samantha who is the sole companion of Robert Neville, the only person left in New York in the film I Am Legend. All of Neville's family has been affected by the virus, and he and Sam are the only ones not affected by the horrific virus. Neville is heavily attached to Sam; she was given to him by his now-deceased daughter Marley. Sam is shown to accompany Neville at all times. Sam also assists Neville in self-defense against the "Darkseekers," vampire-like creatures affected by the virus. However, Sam is bitten during one such fight. In this instance, Neville is attacked by dogs with the virus, but his loyal Sam attempts to save him. During the melee, she is bitten, and she contracts the virus. Neville is forced to put her down, but her death also leads Neville to find other survivors who are immune to the virus. 

Each of the Sams mentioned are valued family pets. Sam Winchester is a brave, loyal individual. While Sam is a popular name - usually because of its simplicity, a dog named Sam might be a complex character who is both unafraid and affectionate at the same time. 

Supernatural Dog Name Considerations
Any dog can have a "supernatural" name. You might consider naming a large dog "Monster." A Rottie or Doberman Pinscher might be named "Demon." Dogs have been linked to the supernatural as well as mythology many times throughout history. Greek mythology told the story of Cerebus, the three-headed dog that guarded the entrance to the Underworld. Cerebus was a frightening dog, and Hades - the king of the Underworld - was his master. Some stories have him outfitted with lion claws and a serpentine tail. 
The Mauthe Doog (also known as the Moddey Dhoo) is a legendary dog the size of a calf that haunts the Peel Castle, located on the Isle of Man (an area between Ireland and Great Britain). This black dog became so commonly sighted that most of the guards at the Peel Castle often ignored him. However, one spooky tale relates that a drunken soldier walked down a hall to confront the ghoul and died three days later. The Okuri-Inu is a demon dog from Japanese mythology. He resembles a dragon. The Cadejo originates in Central America; one demon is all-white, and the other is all-black. Legend holds that people who speak to the dog will go insane from the encounter. The Chinese speak of the Tiangou, a dog who ate anything he could reach, including the sun. 
While the television series Supernatural has not featured a regular dog, Sam Winchester has had a couple of canine friends that he was eventually forced to rehome due to his occupation. In addition, black dogs traditionally forgo negative events. The hellhounds on the show are black, and in "Rising Son" from Season 1, as the pair tackle a wendigo, they frequently encounter a large black dog. 

Male Supernatural Dog Names
Votes
Name
Vote
24

Cass

Refers to Castiel, the angel who assists Sam and Dean

16

Crowley

A demon, lead protagonist on Supernatural

15

Jensen

Jensen Ackles plays the part of Sam Winchester

13

Midnight

The time to approach the crossroads, a great name for a black dog

12

Chevy

The boys drive a restored Chevrolet Impala

12

Winchester

The family name of the hunters portrayed on Supernatural

10

Dean

Dean is the lead character of the show; he refuses to get attached to anyone or anything

10

Sam

Dean's brother and a leading character, loves animals

9

Riot

Sam's dog in Season 8

9

Misha

Refers to Misha Collins, who plays Castiel

8

Bobby

Refers to Bobby Singer; he becomes a father figure to the boys after their father's death

8

Rufus

A fellow hunter and friend of Bobby Singer

8

Benny

Benny is a vampire who assists Sam in leaving Purgatory

8

Alpha

This refers to the Alpha vampire, who ends up assisting the boys

8

Singer

Bobby Singer's last name

8

Cain

Refers to the Biblical character who killed his brother

7

Samuel

As in Samuel Campbell, the boys' grandfather

7

Lucifer

Literally, the devil; a chief antagonist of the boys in the first three seasons

5

Azazel

A chief demon and antagonist on Supernatural

5

Fitz

Garth's full name is Garth Fitzgerald IV

4

Balthazar

An angel who is an antagonist to Castiel

3

Tran

Refers to Kevin Tran, a character who could translate ancient languages

2

Alistair

A particularly evil antagonist

2

Gavin

An angel who works against the Winchester brothers

1

Garth

An unseeming fellow hunter of Sam and Dean

0

Omega

A Biblical reference, this means "the end"

-1

Roman

Refers to Dick Roman, lead Leviathan

-2

John

Refers to John Winchester, the boys' father

-2

Missouri

Sam and Dean hail from Missouri

-3

Donatello

The prolific artist and a prophet in the Supernatural series
Female Supernatural Dog Names
Votes
Name
Vote
14

Kansas

The state where Sam and Dean were born

14

Shadow

A great name for a small, black dog who follows you everywhere

11

Amara

This minor character assisted the boys in a few episodes.

11

Baby

Dean refers to the Impala as "Baby"

10

Ruby

A demon who helps the Winchesters

9

Winnie

A variation of Winchester

9

Bones

The name of Sam's dog who ran away when he was a child

8

Magic

Many story lines deal with magic

7

Lilith

An evil adversary of the boys

7

Lenore

A "good" vampire, she assisted Sam and Dean

7

Ava

An ally of Sam's

7

Gabby

Inspired by the angel Gabriel

7

Loki

Also known as the Trickster

6

Bela

A con artist who foils the boys several times in Season 3

6

Tessa

A Reaper; she makes a deal with Dean which allows him to live

5

Hannah

An angel who assists Sam and Dean

4

Mary

Mary Winchester is Sam and Dean's mother

3

Jo

A friend of John WInchester, she and and her daughter Ellen are fellow hunters

3

Anna

An angel who assists Castiel; she formed a relationship with Dean

2

Eve

A primary antagonist in the first three seasons of the show

2

Weenie

A great name for a Dachshund that you obtain around Halloween

1

Meg

Meg is initially an antagonist, but she ends up assisting Sam and Dean

1

Rowena

Crowley's mother, an adversary of Sam and Dean

0

Gwen

Sam and Dean's grandmother

0

Growley

A nickname Supernatural fans gave to Crowley's dog

0

Naomi

Becomes leader of the angels

-1

Becky

A Supernatural super-fan, she falls in love with Garth

-1

Wendy

A patient at Glenwood hospital when Sam is locked up there

-4

Amelia

Sam's girlfriend in Season 8

-6

Lisa

Dean's one true love on the series
Community Dogs with Supernatural Names
Chuck
Male
White Shepherd
Sydney, FL
Chuck who was a prophet that turned out to be god
Luci
Female
Pit Bull
Gettysburg, PA
Personality
Energetic and lovable
She is named after the nickname for Lucifer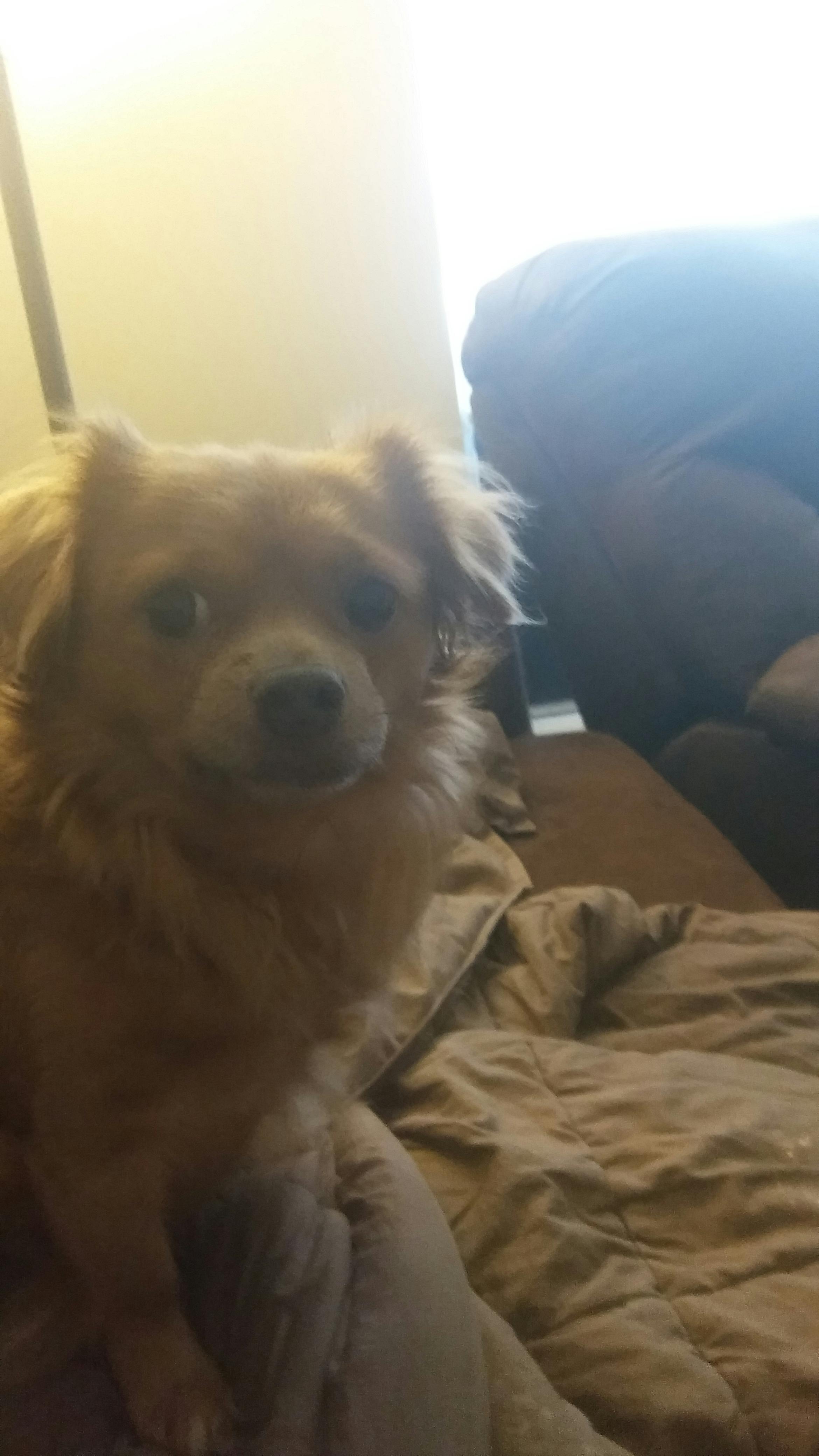 Sam
Male
Chihuahua
Columbia, SC
Personality
Grumpy
Possesive of family
Lovable and sweet too
I watched the series and really enjoyed it. I had the name picked out before I got him. I would love to have had a pup named Dean too...but couldn't afford him.
Ackles
Male
German Shepherd
Loving, TX
Personality
Protective
Fun-loving
Loving
My favorite actor is Jensen Ackles and he reminded my of Jenesen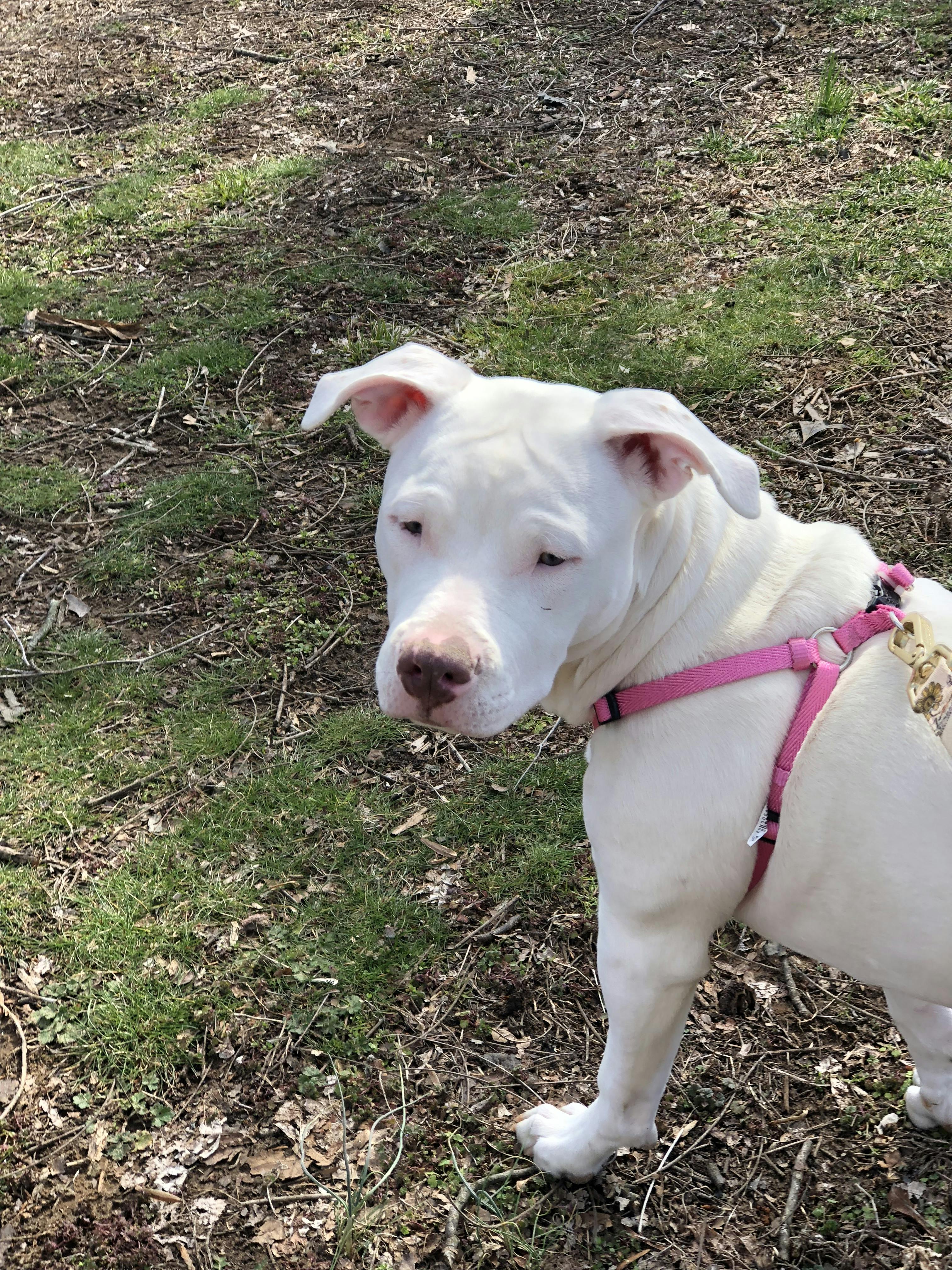 Bailey rae
Female
Pit Bull
Fredericksburg, VA
Personality
Loud
Noisy
Stubborn
Nice
Sweet
Fun-loving
Her name was last minute name and we didn't have much time to think about it but it fits her perfectly
Lawrence
Male
Shiba Inu
Bristol, ME
Lawrence, as in Lawrence, Kansas, where the Winchester family lived before Mary was killed.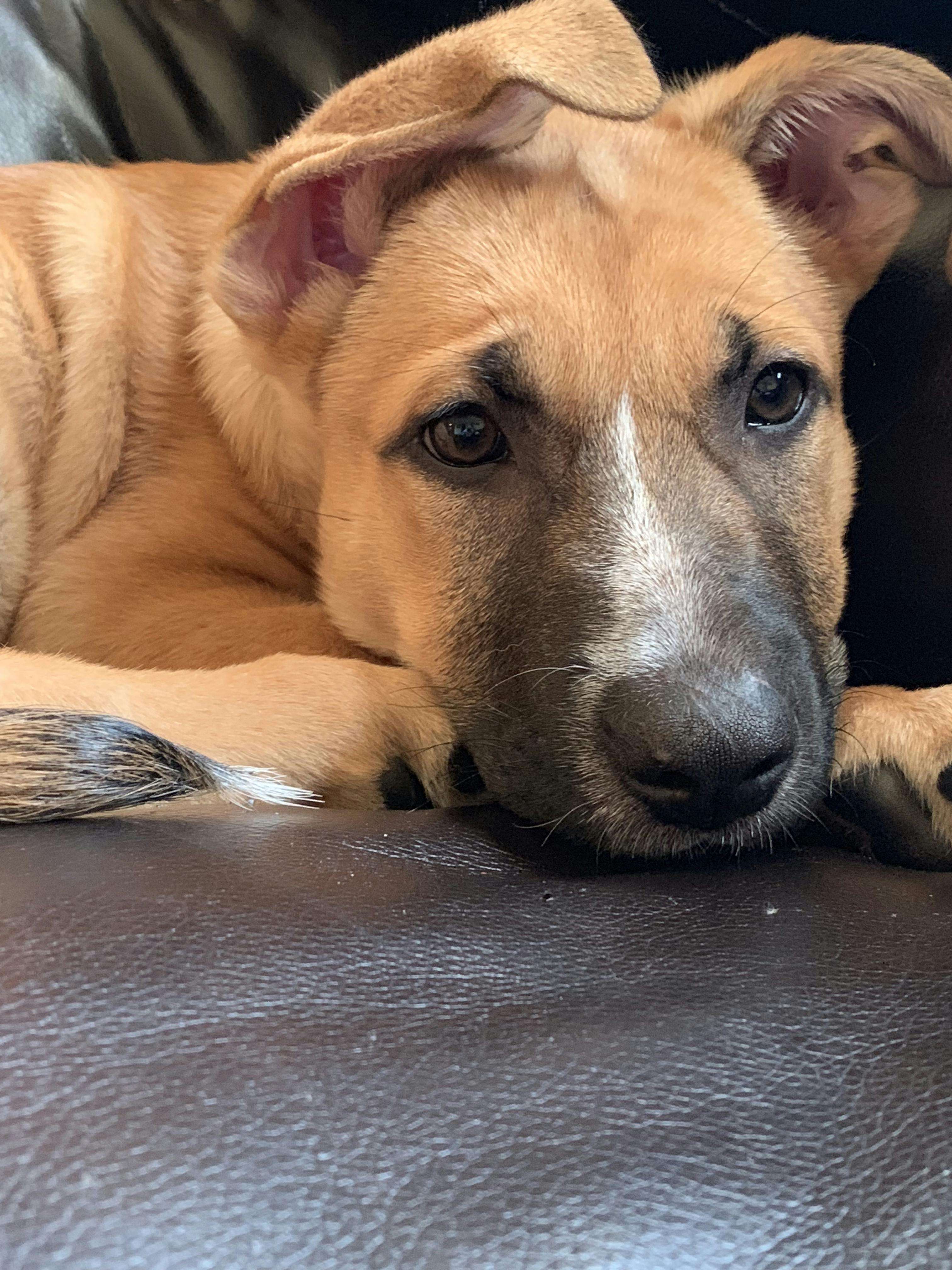 Winchester
Female
German Shepherd
North Wilkesboro, NC
I wanted a supernatural name and I fell in love with it when I saw her
Loki
Male
Australian Shepherd
Largo, FL
Personality
Loyal
Protective
Loving
Goofy
based on his personality, naming him after the Trickster seemed like the only choice 😊