Introduction
There are many dog breeds that have tricolor markings. The Basset Hound, Beagle, Cocker Spaniel, Basenji, and Bull Terrier are just a few that can be found with the three shades of black, brown, and white. Some tricolor dogs have the colors of blue, liver, and a light fawn. Tricolor dogs are strikingly beautiful, and they have unique patterns. 
Tricolor is not to be confused with brindle, though. A brindle coat may have three colors but the colors are almost "striped" or very blended together. A tricolor coat has three distinct colors and they are usually in defined areas. Typically, white is the base color for a tricolor coat, but this can vary.
Tricolor Dogs in Pop Culture
Featured Famous Tricolor Dog
Beethoven
In the movie,
Beethoven
, the main character is, well, Beethoven! The Newton couple decided to add a new member to their home and chose to adopt a St. Bernard puppy. The puppy was super adorable and the Newton's fell in love with him. But then, he grew up to be an enormous, slobbery, destructive dog. Beethoven is a classic tricolor dog and a huge one at that!
There was a veterinarian from Beethoven's past who wanted to catch him and use him for an experiment that requires a lot of dogs. In order to steal him from the owners for his experiment, he faked an attack by the dog and told the Newton's that their dog was very dangerous. He told them this so they would want to get rid of him, and so the veterinarian could take him for his experiment. 

Lou is the tricolored Beagle in Cats and Dogs. Lou is adopted by the Brody's and works as a "secret agent" against the cats. The cats are trying to steal a valuable serum from professor Brody, who is Lou's father. The serum is to eliminate any dog allergies in people. The cats are trying to use that serum to make all humans very allergic to dogs, without having any type of treatment or cure! There are several dogs and cats in the movie and they are in a war with each other without the humans even knowing what is going on.

Fred, the tricolor Basset Hound in Smokey and the Bandit is not necessarily the star of the movie, but definitely makes an impression on the viewers, especially those that love dogs. Fred is what everyone says about Bassets. He is lazy, stubborn, has a saggy face and ears, and sad eyes. This doesn't mean that Fred is really sad because he is actually quite spoiled. Fred usually is seen in the passenger seat of Snowman's big rig, as he drives across the state. A few scenes have Fred out of the rig walking around and rolling in the ground. He is also shown being stubborn and not listening to his owner, which gives the audience a big laugh.
Don't forget Lassie! Lassie is the classic Collie who was in many shows and books, and who many adults today remember when they were little. Lassie was the wonderful, loyal, and intelligent family dog who always had an adventure! There were several Lassie books, television programs, and even movies featuring the amazing tricolored dog.
Tricolor Dog Name Considerations
If you acquire a dog that is tricolor, there are many names to consider. You can choose a name after the three colors together, such as Kaleidoscope, Patches, or Spot. Or you may choose to name your dog after one of the main colors, such as Fawn, Tawny, or Coco. 
With a tricolor dog, you don't have to name them after the appearance. You can name your fun new addition to the family after the breed or personality. For example, if you have a Beagle, you can name them Hunter, Sniffy, or Meadow after hunting instincts. If you were to name a Beagle after their unique personality, you could choose Spunky, Dashing, or Joy. 

Some owners choose to give their dogs human names just because they feel the name fits. You may choose to name a female tricolor Susie, Miranda, Jackie, or Bette. For a male tricolor human name, consider Max, Jake, Charlie, or Fred. 

No matter the name you choose, it will be just perfect for the new member of your family. Picking out a name is fun and exciting, and there is no need to rush when making the decision. You can even involve your other family members and friends in helping you! Good luck with your companion's new name!

Votes
Name
Vote
4

Tuxedo

A great tricolor dog name

1

Splatter

Different colors all over

1

Spot

Different spots of colors

0

Brownie

Different shades of brown

0

Marble

A marble of colors

0

Storm

A name for a dog with dark colors

0

Fawn

A great name for a brown shaded dog

0

Copper

A name for dogs of the colors gold and brown

0

Flash

For bright and flashy colors

0

Mahogany

Another shade of brown

0

Dusty

Perfect for various shades of brown or black

-1

Sienna

A shade of brown

-1

Goldie

Named after shades of gold

-1

Tiger

A great name for a tricolored stripe dog

-2

Saburou

Japanese word meaning three

-2

Mosaic

A mixture of colors

-2

Tint

Different hues on a dog's coat

-2

Mesh

A mesh of colors

-2

Mezcla

Spanish for mix

-2

Bernard

St. Bernards are tricolor dogs

-3

Trey

In English, Trey is a nickname for three

-3

Patches

Parts of color here and there

-3

Huey

A name for hues of color

-3

Chroma

Another word for color

-3

Choco

Different shades of chocolate, different shades of brown

-4

Blotch

Blotch means pieces of color

-5

Tri

In Indonesian, tri means three

-5

Baroque

Describing extravagant style and color

-6

Triple

Triple means three, or three times

-6

Blackie

A name for a dog with different shades of black and grey
Female Tricolor Dog Names
Votes
Name
Vote
3

Harley

Short for harlequin, meaning multi colored

2

Latte

A coffee drink of a brown color

2

Sundae

A sundae can have three colors, such as a vanilla ice bream, hot fudge and caramel!

1

Coco

A brown color, chocolate

1

Clover

Clovers have three leaves (unless you get lucky!)

0

Caramel

A light brown color

0

Rainbow

A name for a tricolor dog, different colors

0

Prism

Different shades of color

0

Mixie

A mix of colors

0

Abbie

A variation of the word abstract

0

Ginger

Describing different hues of browns

0

Truffle

A truffle is a delicious candy with shades of brown and black

0

Spice

Spices are in shades of browns

-1

Kalaidescope

A myriad of different colors

-1

Calypso

Of multiple colors

-1

Brandy

For different colors of red and amber

-1

Motlie

A variation of motley, meaning multi colored

-1

Confetti

A mixture of colors

-1

Cami

Short for camouflage

-2

Trio

Meaning three

-2

Golden

Perfect for the golden-hued dog

-2

Blondie

A female name for a dog of different hues of gold

-2

Duffie

Duff is Scottish for black

-2

Calico

A tricolored cat, could work for a dog, too

-2

Amaretto

Shades of brown and fawn

-3

Almond

A brown nut

-3

Patchouli

A fragrance of earthy tones

-3

Tess

Short for tessellated, meaning multi colored

-3

Tortie

Short for tortoiseshell coloring

-3

Dottie

Large dots of color
Community Dogs With Tricolor Names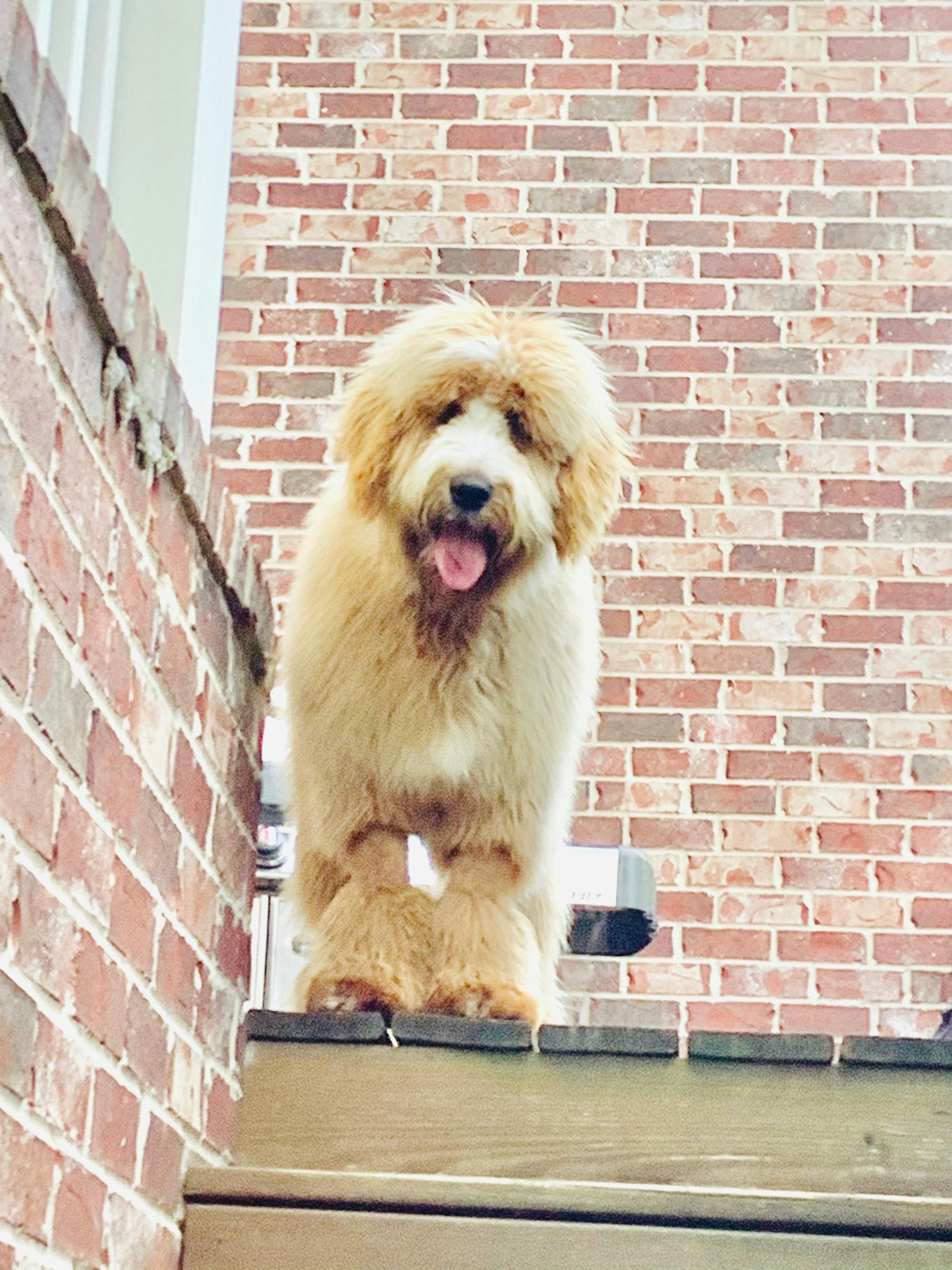 Bailey
Male
Goldendoodle
Nashville, TN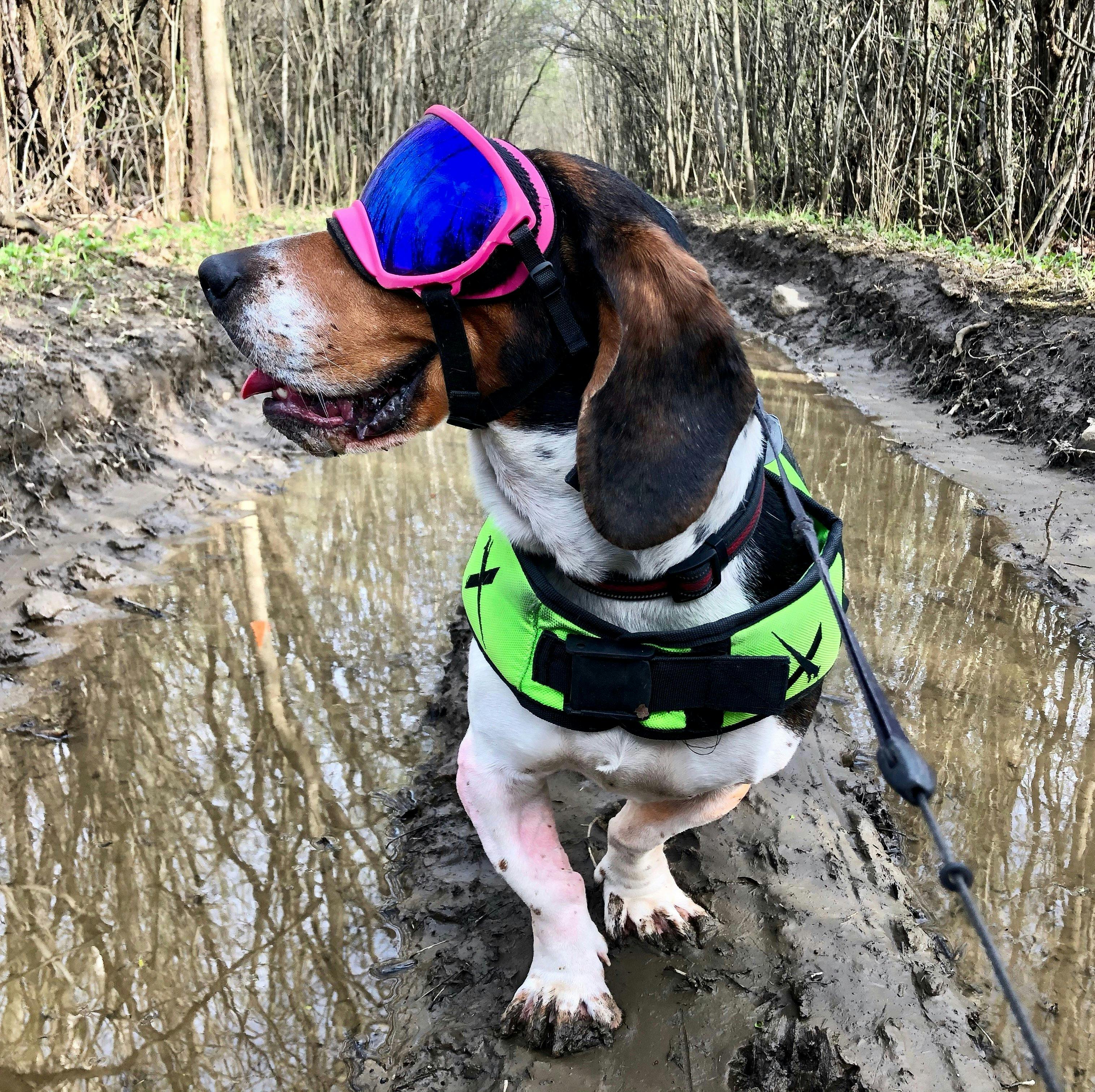 Cinder
Male
Basset Hound
Ottawa, WV
Personality
Alert
Crazy
lovely
joyful
boisterous
Happy
Loyal
I rescued him from a hoarding situation, so he already didn't have a name. I was trying to find something as unique as his quirky personality and thought Cinder fit really well. He also has like twenty nicknames that he responds to.