Introduction
There is something about being around a Weimaraner that makes you feel like you are part of the royal family. When walking one of these captivating dogs, you almost feel as though you should be waving at peasants or readjusting your crown. This is because the Weimaraner is a majestic breed. They were carefully bred to look and act in a certain way, just like real royals. Since the Weimaraner is no ordinary breed, no ordinary name will do. That is why we will be focusing on names that do not sound pretentious, but reflect the dignity of their breed. 
Weimaraner Dog Names In Pop Culture
Featured Famous Dog with a Weimaraner Name
Man Ray
The Weimaraner breed has been an elusive breed that was always reserved for the upper echelons of society. Although the origin of their breed is largely unknown, we do know that they were bred to be hunting dogs. This would explain most of their characteristics. Historians believe that they were first bred in the German court by Grand Duke Karl August of Sachsen-Weimar. Although, this has yet to be proven.
The news quickly spread about these ghost-like dogs that had stamina, could hunt with the best of them and were wonderful companions. It is from this point that the Weimaraner breed began making a mark on the world of pop culture. Fans of the actress Grace Kelly just had to have one after she was photographed with her very own Weimaraner. Everyone knew of Grace's love of dogs, and her brother gave her a Weimaraner puppy as a gift when she married Prince Rainier of Monaco. We only get glimpses of Grace's Weimaraner however, and the Weimaraner slipped back into the realms of semi-obscurity.
That is, until artist William Wegman made them a pop culture icon. He used his two gorgeous Weimaraner dogs, Man Ray and Fay Ray, as models. The dogs posed in human clothes and the photographs quickly became wildly popular. These 'dogs with hands' quickly became staples on Sesame Street. They were even featured in a music video by the band New Order. All you must do is watch 'Blue Monday' and you will see Man Ray in action.
William Wegman knew the potential of the Weimaraner breed, this much is evident not only in his art but also in the names that he gave his beloved dogs. Man Ray was named after the famous artist of the same name. Man Ray (the artist) was a talented artist who made major contributions to both the Dada and Surrealism movements, while Fay Ray was named after the gorgeous actress who is widely known for her lead role in the original 1933 film King Kong.
Actors, singers and even presidents love this breed, and do not hesitate to show them off. For example, Mustafa Kemal Ataturk, the first president and founder of the Turkish republic, owned a Weimaraner named Fox. United States president Dwight D. Eisenhower owned a Weimaraner named Heidi. Unsurprisingly, these 'grey ghosts' are sought after canines, and their names should reflect their status. 
Weimaraner Dog Name Considerations
The Weimaraner breed exists because German nobles were trying to breed the perfect hunting dog. This dog had to have tracking ability, speed and endurance. They mostly succeeded with the Weimaraner breed. The nobles were happy with their hunting breed, and named them the Weimar Pointers, since they were bred in the Weimar Republic. The nobles of the Weimar court were happy with the breed, so happy, in fact, these dogs were so elusive that back then you had to belong to the German Weimaraner Club just to get one.The members of this club tried very hard to keep these dogs exclusive, but all that changed when US citizen, Joseph Knight, obtained entry to the club and brought his dogs home to breed them. Ever since then, these grey ghosts have been a must-have breed. Their unique appearance, and colourful history are all contributing factors to the names we have collected. A Weimaraner needs a name that does not undermine its dignified appearance and history, after all, what would Grand Duke Karl August of Sachsen-Weimar say? We also took care not to be too pretentious, we do not want our precious dogs to get beaten up on the doggie-playground. 
Male Weimaraner Dog Names
Votes
Name
Vote
6

Bear

Weimaraner dogs were originally bred to hunt bears

5

Hemingway

Ernest Hemingway was an avid hunter

5

Bruno

Weimaraner dogs can also come in brown

4

Knight

Howard Knight brought the Weimaraner breed to the US in 1929

3

Ghost

After the breed's nickname of "Grey Ghost"

3

Duke

After the Grand Duke Karl August of Sachsen-Weimar

3

Dash

The Disney character with a lot of energy

2

Stryker

Weimaraner dogs are known for their striking blue eyes

1

Hunter

The breed's original purpose

1

Kong

After King Kong

1

Rex

This means the reigning king

1

Bolt

Weimaraner dogs can run very quickly

1

Gatsby

Main character from F. Scott Fitzgerald's novel The Great Gatsby

0

Quiksilver

Their color and they run a lot

0

Odin

King of the Norse gods

0

Tyson

After famous sprinter Tyson Gay

0

Chase

This breed loves to stay active

0

Velcro

These dogs can experience separation anxiety

0

Baloo

Meaning Hubbub

-1

Prince

The son of a King

-1

Teddy

After Teddy Roosevelt

-1

Count

Two famous Weimaraner dogs, Count and Dingo helped sniff out missiles during the Cold War

-2

Grouper

Hunting dogs group and corner prey

-3

Davy

Davy Crockett was one of the most famous hunters of all time

-3

Einstein

These dogs are known as the "the dog with a human brain"

-4

Astor

God of Thunder

-5

Napoleon

Napoleon Bonaparte was the self-proclaimed emperor of France

-6

Ara

A king from Armenian mythology

-6

Arvin

Meaning a friend to all

-6

Norris

Weimaraner dogs have a lot of stamina, almost like Chuck Norris
Female Weimaraner Dog Names
Votes
Name
Vote
8

Layla

Meaning night, and the subject of many romantic Arabic poems

7

Blu

Due to a Weimaraner's blue eyes

7

Grace

Grace Kelly, Princess of Monaco owned a Weimaraner

6

Belle

The beautiful girl from The Beauty and the Beast

6

Xena

After the warrior princess

4

Juno

A Roman goddess

3

Tigress

Weimaraner puppies are born with stripes

2

Leia

After the Princess in Star Wars

2

Heidi

President Dwight Eisenhower owned a Weimaraner named Heidi

2

Makeda

Ancient Queen of Sheba

1

Raina

Meaning queen

1

Havoc

Meaning chaos or trouble

1

Hazel

Many Weimaraner's coats are a hazelnut color

0

Markle

In honor of soon-to-be-princess Meghan Markle

0

Fiona

Meaning white or fair

0

Sassy

Weimaraner dogs can become disobedient if left untrained

0

Calypso

A form of music and dance

0

Roma

An Italian name for Rome

0

Artemis

Roman goddess of the hunt

-1

Argent

Describes a silvery, white color

-1

Rani

Rani of Jhansi was a heroic Indian queen

-1

Lucille

Lucille Ball was one of the first women to run a major television studio

-2

Aiko

Meaning Indigo and Child, Aiko, Princess of Toshi is a Japanese princess

-2

Electra

Meaning hyper

-2

Snow

Snow is common in the Weimar Republic, also the Disney Princess

-5

Duchess

A rank of nobility

-5

Flit

To move swiftly

-6

Hera

Greek Queen of the gods

-6

Malka

An Arabic term of endearment
Community Dogs with Weimaraner Names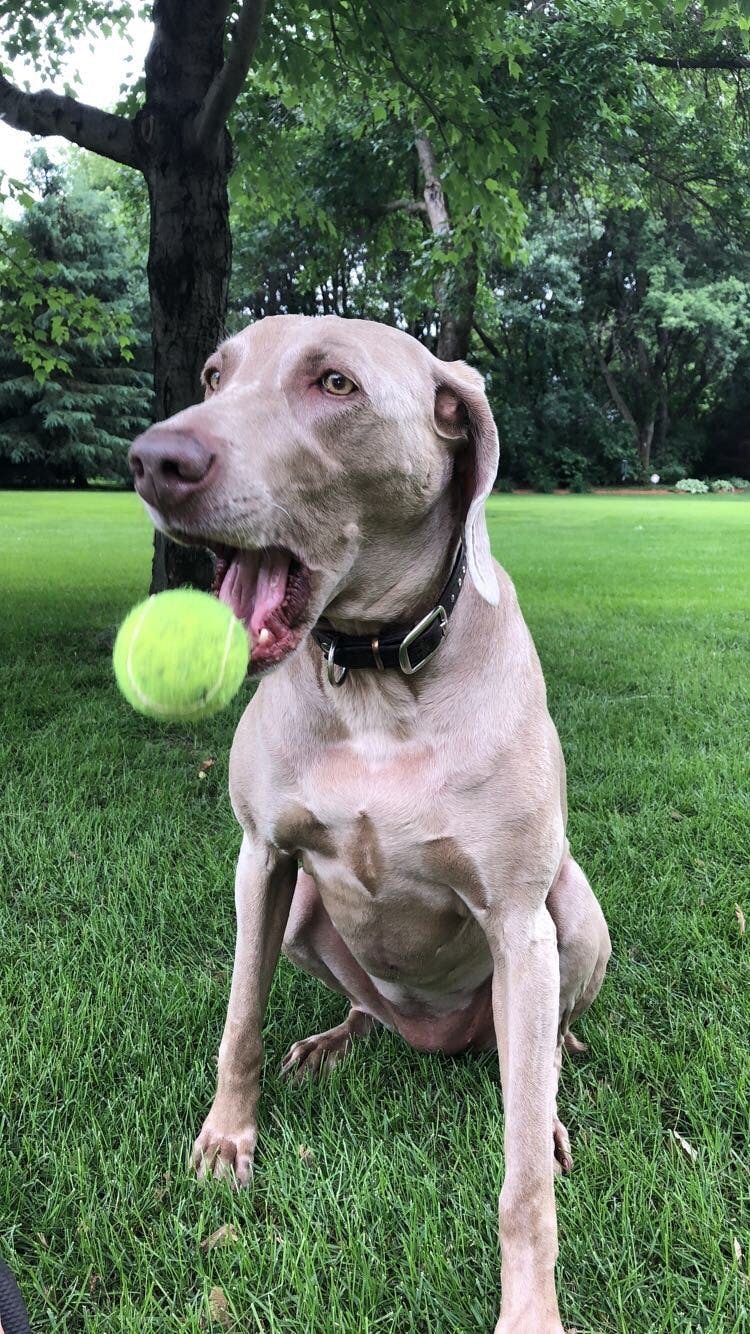 Meadow
Female
Weimaraner
Ramsey, MN
We were driving to pick her up and my mom asked what we should name the dog and my mom was thinking the name Willow but I forgot and I said "weren't you going to name her ... Meadow.. or something?" And she gasped and said "I love that name!"
Whiskey
Male
Chihuahua
Vicksburg, MS
When I seen him for the first time I just knew whiskey was the right and perfect name for him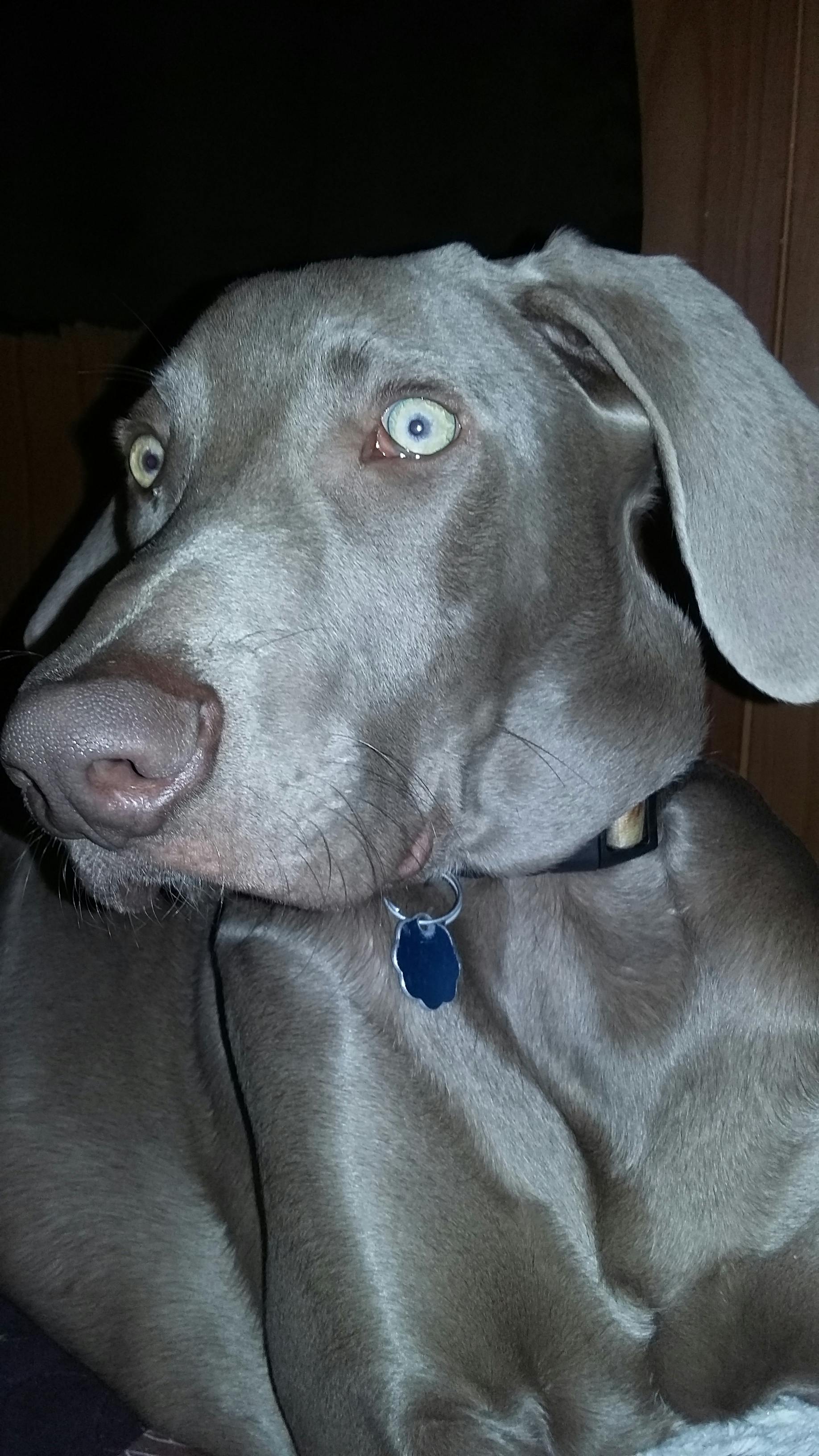 Fletcher
Male
Weimeraner
Marienville, PA
Personality
Silly
Playful
Focused
Fletcher - Hunter and arrow maker...we hunt deer and our pup was purchased so he could hunt for shed deer anters...he is very successful.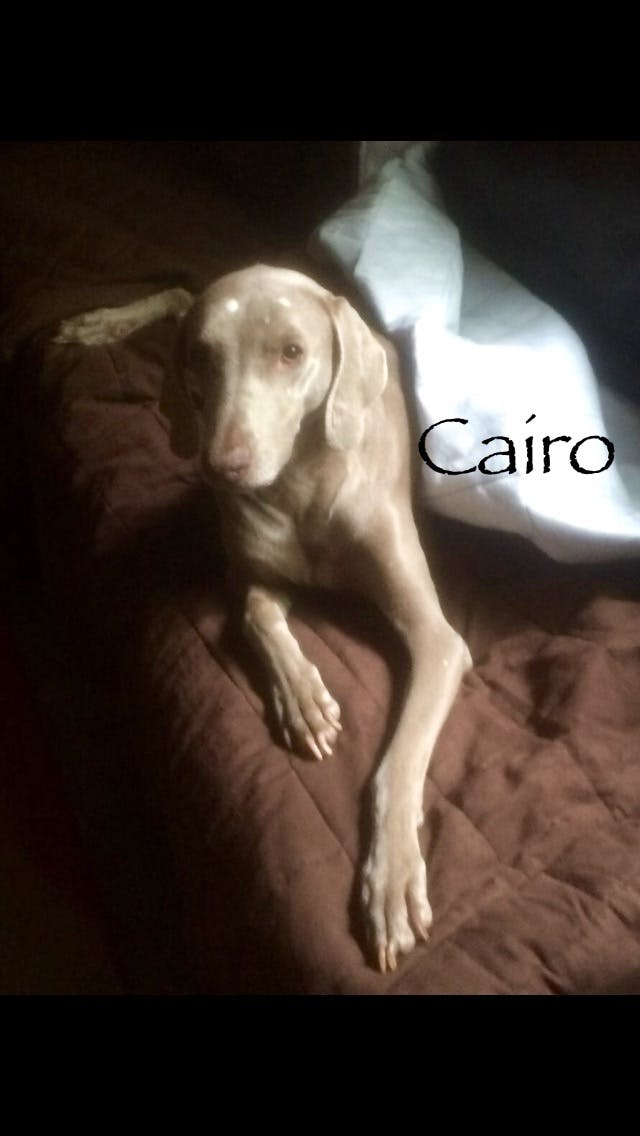 Cairo
Female
Weimaraner
Orangevale, CA
Personality
Devoted
Sweet
Loving
velcro
Clever
We typically give our dogs geographical,names her registered name is Silver Sands of Cairo. We call her Cairo and Cai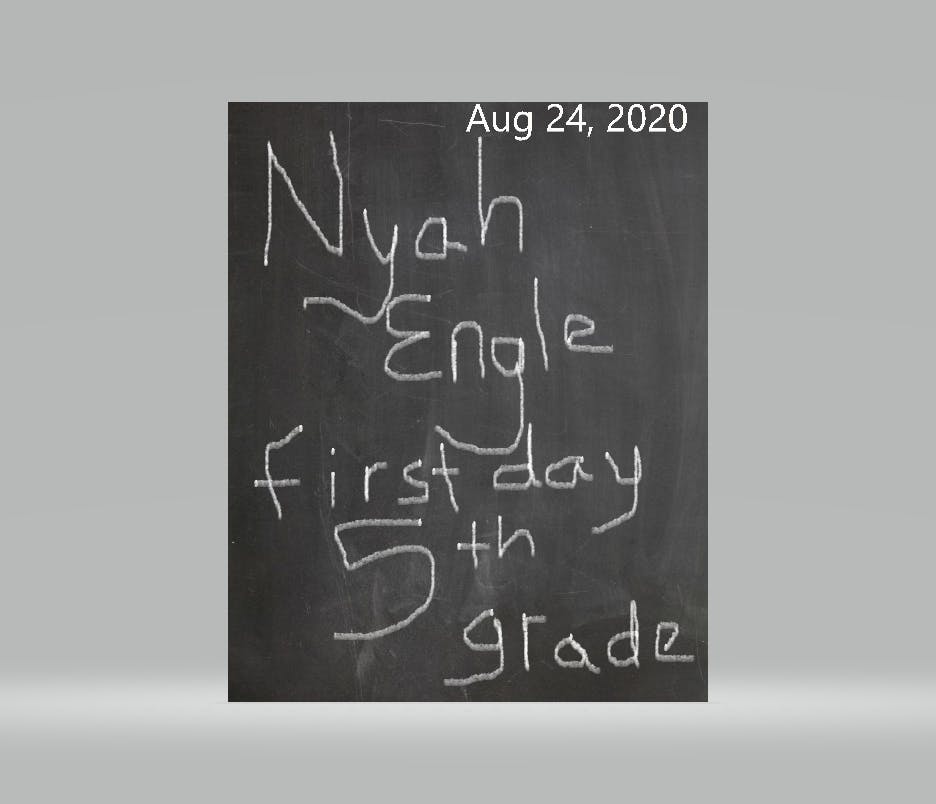 Dixie
Female
Weimaraner
Melbourne, FL
Personality
Lazy
Sweet
Loving
she was born in the heart of Dixie, Alabama.