5 Common Dental Problems in Elderly Cats
5 Common Dental Problems in Elderly Cats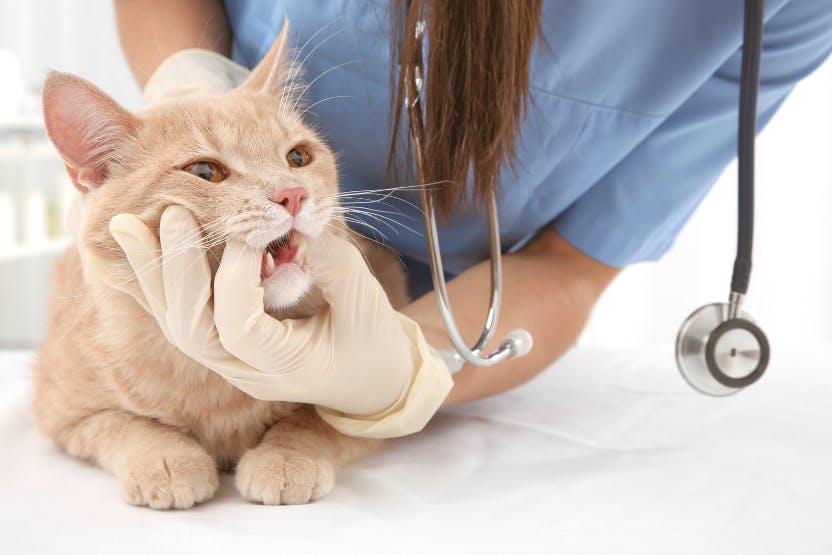 By Tim Falk
Published: 05/06/2022, edited: 05/06/2022
Save on pet insurance for your pet
You don't have to choose between your pet and your wallet when it comes to expensive vet visits. Prepare ahead of time for unexpected vet bills by finding the pawfect pet insurance.
Overview
Good dental health is vital for every cat's wellbeing, and dental care is about much more than just ensuring your pet has a gorgeous, toothy smile. 
Not only can oral health issues cause severe pain for elderly cats, but they can also lead to a wide range of other health problems and severely impact your older cat's quality of life. And because our cats are very good at hiding the fact that they're in pain, it's often difficult to detect your tabby's tooth troubles.
To help protect your pet's pearly whites, let's take a close look at 5 common dental problems in elderly cats, the symptoms they cause, and what you can do to improve your kitty's dental health.

Gingivitis
You might have heard your dentist mention gingivitis in the past, but this dental health issue is a problem for pets as well as people. Gingivitis in cats is caused by a buildup of plaque that leads to inflamed and painful gums. If left untreated, it can lead to periodontal disease. 

Symptoms
The symptoms of gingivitis in cats include:
Red and swollen gums
Bleeding gums
Plaque buildup
Signs of pain when eating
Irritability
Causes
Gingivitis most commonly occurs in older cats and is caused by the accumulation of plaque over time. The bacteria in plaque gradually spreads to the gums, where your cat's immune system response causes inflammation.
However, it's also worth pointing out that there are several other factors that can cause gingivitis. These include:
Diagnosis
If your cat is showing signs of gingivitis, take them to the veterinarian for a full check-up. Your vet will examine your pet and ask you about their dental care routine and health history. In some cases, dental x-rays and blood tests may also be required to determine the severity of the problem and check for any other underlying health issues.
Treatment
The treatment of gingivitis in cats varies depending on the severity of symptoms and the cause of the condition. A professional dental cleaning carried out under anesthesia is generally recommended to remove plaque. Antibiotics and anti-inflammatory medication may also be prescribed. However, if the gingivitis is caused by an underlying disease, it can be managed by treating the underlying problem.
It's also worth remembering that prevention is always better than cure. Brushing your cat's teeth regularly using a toothpaste specifically designed for felines is the best way to prevent the buildup of gingivitis-causing plaque and look after your pet's pearly whites.
Average cost of treatment: $400–$1,200
Periodontitis
Periodontitis is another common dental problem in older cats and results from the progression of gingivitis. Caused by the accumulation of plaque, it leads to inflammation of the supporting structures around your pet's teeth. If untreated, it can lead to tooth loss.
Symptoms
The symptoms of periodontitis in older cats include: 
Bad breath
Bleeding gums
Pawing at the mouth
Drooling
Loss of appetite
Causes
Periodontitis is caused by untreated gingivitis. Given that gingivitis typically occurs due to the buildup of plaque over time, it's a common problem in older cats. The bacteria in plaque affect the gums, ligaments, and bones that support teeth, leading to irreversible damage.
Diagnosis
The first step in diagnosing periodontitis is a thorough physical examination by your veterinarian, during which they will probe your pet's teeth and gums. Jaw x-rays, which are carried out under anesthesia, are also used to determine the severity of bone damage to teeth support structures.

Treatment
Your cat will need to have their teeth professionally cleaned and polished above and below the gum line, a procedure which is performed under anesthesia. Unfortunately, your cat may also need to have one or more teeth extracted if they have a severe case of periodontitis. 
Finally, making regular tooth brushing part of your pet care routine can help prevent the accumulation of plaque, while your vet may also recommend dietary changes and oral hygiene products to help your pet maintain good dental health.
Average cost of treatment: $400–$1,200
Tooth resorption
Tooth resorption is a painful dental problem that affects as many as 75% of cats aged 5 or older. It causes the erosion and eventual destruction of dentin, a bony substance that makes up much of a tooth's structure. This can cause extreme discomfort for cats and lead to tooth loss. 
It's also worth noting that this condition was formerly referred to as feline odontoclastic resorptive lesion (FORL) or cervical line lesion.
Symptoms
The symptoms of tooth resorption in cats include:
Loss of appetite
Weight loss
Difficulty eating
Chewing on one side of the mouth
Swallowing without chewing
Drooling
Bad breath
Bleeding gums
Behavioral changes
Pink spot on affected tooth
Causes
Unfortunately, the cause of tooth resorption is unknown. Several theories have been put forward to explain tooth resorption, such as an excess of vitamin D in cat food, but more research is needed to determine what causes this painful condition.
Diagnosis
Your vet will need to thoroughly examine your dog's teeth and mouth to diagnose tooth resorption. If your vet suspects the condition, your vet will perform x-rays of your cat's jaw under anesthesia to determine the extent of the damage.

Treatment
The treatment of tooth resorption involves the extraction of the affected tooth. However, extracting the entire tooth may not be possible in some cases, so the best approach may be to amputate the crown of the tooth and retain the roots.
Average cost of treatment: $500–$1,000
Stomatitis
Next on our list of common dental problems in elderly cats is stomatitis. This painful chronic condition is caused by severe inflammation of a cat's mouth tissues. It not only affects the gums, but also the tissue surrounding the teeth and the back of a pet's mouth. Stomatitis is also known as feline chronic gingivostomatitis.
Symptoms
The symptoms of stomatitis you should watch out for include:
Loss of appetite
Difficulty eating
Red and swollen gums
Pawing at the face
Bleeding
Severe pain
Bad breath
Drooling
Poor coat quality due to lack of self-grooming
Weight loss
Causes
The cause of stomatitis in cats is not yet known. It may be the result of an immune response to feline calicivirus or another virus that affects the immune system, but there's no conclusive scientific explanation available as yet.
What we do know is that affected cats have an unusual immune system reaction to the bacteria contained in plaque. There are also 2 main types of stomatitis: caudal stomatitis involves inflammation at the back of the mouth, while the other form affects the gums and the tissues around the teeth.
Diagnosis
There's no test for stomatitis, so your vet will diagnose the condition after physically examining your cat and assessing their medical history. Gingivitis, periodontitis, and tooth resorption will need to be ruled out — dental x-rays may be required for this step — while blood and urine tests may be used to screen for conditions like feline leukemia virus and feline immunodeficiency virus.

Treatment
Because it's not known what causes stomatitis, treatment typically focuses on managing the condition. The treatment methods used will vary depending on how your cat responds but may include antibiotics to fight infection, anti-inflammatories to reduce pain and swelling, and regular dental care to control plaque and ensure good oral hygiene.
Average cost of treatment: $200–$2,000
Oral tumors
Oral tumors are the fourth most common type of tumor affecting cats, and unfortunately, most of them are malignant. Squamous cell carcinoma is the most common type of tumor and often aggressively spreads to surrounding tissues, so prompt diagnosis and treatment are vital to maximize your pet's chances of a successful outcome.
Symptoms
The symptoms of oral tumors in cats include:
Loss of appetite
Weight loss
Difficulty eating
Drooling
Facial swelling
Bad breath
Red and swollen gums
A mass
Causes
There are multiple reasons why a pet may develop cancer. However, it's thought that exposure to cigarette smoke, wearing a flea collar, and even consuming canned cat food could be contributing factors to the development of squamous cell carcinoma.
Diagnosis
The first step of diagnosis is a clinical exam. The tumor tissue must then be examined under a microscope to accurately diagnose the type of cancer. This could potentially be done by fine needle aspiration, but a biopsy may be necessary to surgically remove part of the tumor for examination.
Treatment
Oral tumors are treated via surgical removal. If surgery is not a viable option, radiation therapy may be considered instead.
However, the success of treatment will depend on how early the tumor is detected and whether the cancer has spread to other areas.

Average cost of treatment: $3,000–$10,000
Be prepared for anything
If your cat is at risk of developing dental problems, check out our pet insurance comparison tool. See how insurance plans from leading companies like Figo and Healthy Paws compare so you can choose the right policy for your pet!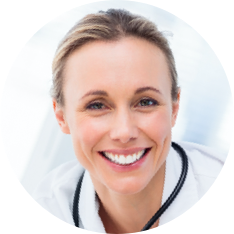 Does your pet have a supplement plan?