How Expensive Is It to Own A Labrador Retriever?
How Expensive Is It to Own A Labrador Retriever?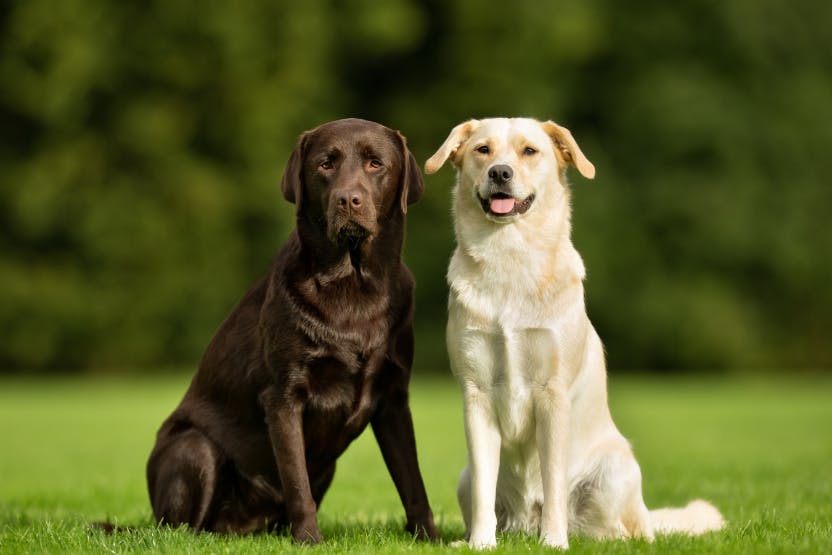 By Emily Gantt
Published: 12/17/2021, edited: 12/27/2021
Save on pet insurance for your pet
You don't have to choose between your pet and your wallet when it comes to expensive vet visits. Prepare ahead of time for unexpected vet bills by finding the pawfect pet insurance.
Overview
Labrador Retrievers have ranked 1st place on the AKC's list of most popular breeds in the US for three decades now — and for good reason! Labs are fiercely loyal, affectionate, and highly trainable, but this lovable breed has a steep price tag. Between adoption costs, vet bills, and food expenses, you can expect to pay a pretty penny for your Lab.

We'll provide a price breakdown so you can estimate how much to budget for pet care and supplies each year. Keep in mind these are annual estimates based on national averages — the exact cost of owning a Lab will vary depending on your location.
How much does it cost to own a Labrador Retriever?
Between adoption costs, preventative care, and training, here's how much you can expect to spend on your Labrador Retriever annually.
Buying or adopting a Labrador Retriever puppy: $250–$2,000
Vet care: $632–$839
Supplies: $435–$575
Grooming: $540–$840
Training: $109–$600
Food: $325–$1,128
Grand total: $2,291–$3,604
Buying or adopting a Labrador Retriever
As you know, Labradors are super popular, and there are plenty of dog breeders ready to meet the demand. This means you likely won't have to sign up for a waiting list to get your hands on a Lab puppy. However, some highly sought-after breeders do have waiting lists for their Lab litters. 
If you plan on buying your new companion from a breeder, you can pay anywhere from $600 to $2,000 if you're buying a puppy from a champion breed line. Typically, dogs from more expensive breeders have undergone numerous medical tests, X-rays, and genetic testing to ensure they're in peak condition. Most reputable breeders will also have the puppies microchipped, dewormed, and vaccinated before rehoming. 
Prospective pet parents interested in adopting a Lab rescue can expect to pay between $250 and $450, depending on the dog's age and the facility. Most rescues also charge an application fee of $10 to $25 to submit an adoption application. Rescues typically spay and neuter, vaccinate, and microchip adoptees before they leave the facility, and some will even pay for veterinary treatments for ongoing medical conditions (like heartworm). However, this isn't always the case, so be sure to check with the adoption facility if you have any questions.

Vet care
Labradors are pretty hearty dogs with an active lifestyle. However, there are some conditions they're prone to. Labs have a tendency to become obese, and due to their large size and high activity level, they're also susceptible to elbow and hip dysplasia.

Preventative care for pets can be expensive, and pet insurance plans usually don't cover vaccines and flea treatments. Wellness packages can reimburse up to 100% of the cost of routine exams and diagnostic tests within 24 hours. Check out our wellness plans to find the right option for your pet and budget.
Common health conditions

Here is a list of common health conditions in Labs and their average treatment costs. 
Hip dysplasia: $2,500
Elbow dysplasia: $1,800
Obesity: $220
Ear infections: $300
Preventative care costs
Preventative care can help your dog avoid costly and life-threatening conditions like parvo and heartworm. Here's how much you can expect to spend yearly on shots, flea and tick meds, and dewormer. 
Annual vaccines: $120
Heartworm prevention: $204
Flea and tick prevention: $240
Wormer: $68
Source: Dr. Linda Simon, MRCVS, MVB
Vet care costs for a Labrador Retriever can be expensive.
Use Wag!'s pet insurance comparison tool to find the right plan for your pup and save over $270 a year.
Supplies
Labs are very playful and will need plenty of chews and tug toys to keep them busy, and since Labs are heavy chewers, they'll likely need a constant supply. Labs also require a spacious crate and quality bedding to support their joints when playtime is over. Here's a rough estimate of how much you'll be spending on supplies for a Labrador.

Toys: $45–$120
Walking supplies: $75–$100
Grooming supplies (brush/shampoo/nail clippers): $30–$70
Food/water bowls: $20–$40
Bedding: $140
Crate: $80–$150
Grooming
Labs may have short coats, but they're known for being ferocious shedders. While you won't have to worry about going to the groomer for hair cuts, your pup will need daily brushing, monthly baths, and frequent nail trims. Don't forget to brush your Lab's teeth daily to prevent tartar build-up and tooth decay. Professional grooming services for Labs can range anywhere between $45 and $75 a month, depending on the service you need and your location.
Training
Labradors are eager to please and highly receptive to training. Housetraining and simple commands like "stay" and "come" are easy for Labs as long as they have consistent training and a set potty schedule.

This breed has lots of energy, so they'll need plenty of exercise between training sessions to help keep them focused. Be sure to keep plenty of tasty treats on hand when training since Labs are also super food-motivated.
If at-home training isn't working for your pup or you just don't have time, you may consider enrolling your Lab in obedience classes. Obedience classes range between $109 and $600 for a full 6- to 8-week course. However, the exact price depends on the institution, trainer qualifications, and the depth of training.

Not all dogs do well in a group setting, though. If this is the case for your dog, you may need to seek private training.
Wag! offers affordable training options for pet parents looking to improve their pets' obedience skills in a private setting. In-home dog trainers with Wag! will come to your home and develop an individualized training program specific to your dog's needs. Trainers on the Wag! network will work with you, too, so you can continue your dog's training between sessions. In-home dog trainers through Wag! set their own rates, but an hour-long training session costs between $61 and $66, on average.

Wag!'s digital dog training services are another option for pet parents on the go. All you'll need is the Wag! app to connect you with a professional dog trainer who will walk you through specific training processes via video chat. Wag! digital training sessions last 30 minutes and typically cost between $29 and $33 each — however, the exact price depends on the trainer you select. 

The best part about Wag! dog training services is you can review each trainer's qualifications and hand-pick your ideal candidate with the expertise in the field your dog needs.
Food
Labradors aren't typically picky eaters, but they are susceptible to food allergies and obesity. To avoid these conditions, you'll need to start your Lab on a low-calorie and wholesome diet when they reach adulthood. Smaller adult Labs will need between 2 and 2.5 cups of kibble daily, whereas larger adults need as much as 4.5 cups daily. Experts suggest splitting a Lab's meals into 2 or 3 smaller servings to prevent hunger and reduce their risk of bloat.
Below are a few high-quality foods that are well-suited for the complex needs of an adult Lab. Please keep in mind, these are annual food costs and can vary by retailer.

The amount you'll spend annually on dog food will depend on the food quality, how much your dog eats, and your location. Typically, Labrador parents spend between $325 and $1,128 a year on food.

Other costs
Pet care is an expense all pet parents should consider when budgeting for a new pack member. Doggy daycare, dog walking services, and dog sitters and boarders can cost a pretty penny — especially if you live in a city with a high cost of living. 
Keep in mind pet care is an optional expense, and depending on your living situation, your pets may not need it at all. Below are the national averages for pet care in the US, but the exact cost for these services will depend on your area and your dog's needs.

Doggy daycare (1 full day per month): $420–$600
Dog sitting (one week per year): $250–$375 
Dog boarding (one week per year): $150–$550
Dog walking (one week per year): $210–$350
If you're in search of on-demand pet care services that won't break the bank, check out the Wag! app. Wag! will connect you with dependable local dog sitters, boarders, and walkers to make sure your fur-baby receives the level of care they deserve.
Tips for saving money
Owning a dog is expensive, but there are some ways to cut costs without sacrificing your dog's quality of life. Here are a few ways you can save money now and prevent costly pet expenses in the future. 
#1. Look for dog food deals.
If you're looking to save some money on kibble, try searching Google for dog food coupons and online discount codes. You might also consider enrolling in a dog food subscription service. 
#2. Brush your dog's teeth after meals. 
Regular tooth brushing will not only keep your pet's breath smelling fresh but also prevent costly dental problems in the future. Dog toothbrushes and toothpaste are a lot cheaper than dental surgery, which can cost thousands. 
#3. Spay or neuter your pet. 
Sterilizing your dog early on will prevent you from having to pay out for pregnancy- and puppy-related vet care and supplies. 
#4. Put your dog on flea, tick, and heartworm medications ASAP. 
Tick-borne diseases and heartworms are easy to prevent but expensive to treat. Start your Lab on flea, tick, and heartworm preventatives as soon as you bring them home. Consider buying an all-in-one parasite preventative like Trifexis or Simparica Trio to save even more money. 
#5. Invest in pet insurance
We can't stress this enough. Vet care is expensive, and you never know when your dog will fall ill or become injured. Pet insurance can help you cover the cost of expensive vet bills for unexpected illnesses and accidents. Start comparing pet insurance plans today and save more than $270 a year on vet care.
Owning a Labrador Retriever is immensely rewarding, but it's no secret that caring for them is costly. While Lab puppies and rescues aren't as expensive as some designer breeds, prospective pet parents can expect to fork out hundreds or even thousands for a Lab. 
Once home, Lab puppies will need a training program to help them become the best companions they can be, and unless you plan on training at home, these courses can get pretty pricy. 
Labs will also need quality dog food and preventative vet care to keep them in good health. If you're in the market for a Labrador Retriever, make sure you're ready for the 10- to 14-year financial commitment that comes with them.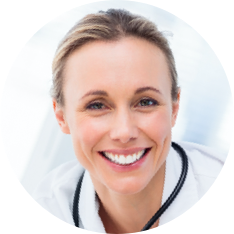 Does your pet have a supplement plan?