How Expensive Is It to Own A Shiba Inu?
How Expensive Is It to Own A Shiba Inu?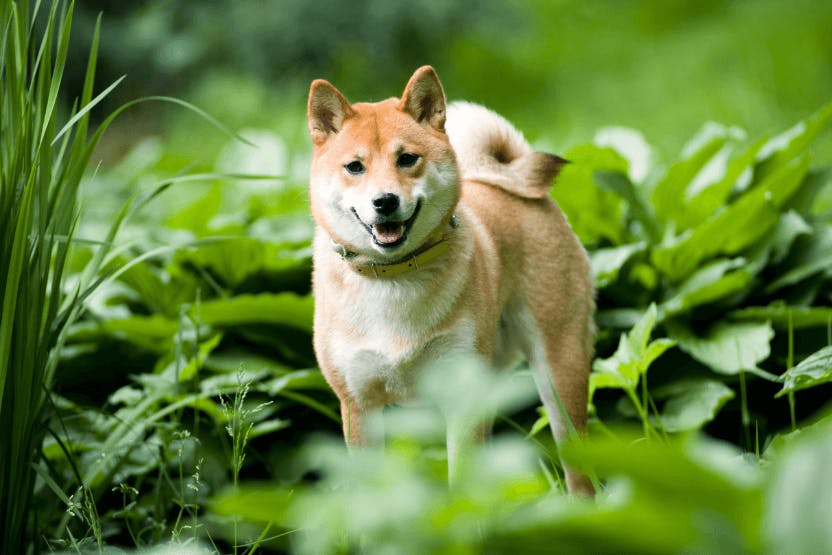 By Leslie Ingraham
Published: 03/01/2022, edited: 03/15/2022
Save on pet insurance for your pet
You don't have to choose between your pet and your wallet when it comes to expensive vet visits. Prepare ahead of time for unexpected vet bills by finding the pawfect pet insurance.
Overview
Long a Japanese national treasure, the Shiba Inu is fast becoming one of the most pup-ular family breeds everywhere. A compact, muscular dog weighing 17 to 23 pounds, the Shiba likes to be active. They are loyal and good-natured, as well as confident and bold. They love to play and will thrive in a securely fenced yard where they can run, but they're small enough to live in an apartment if they get lots of playtime and walks. 
The Shiba Inu is a furrific watchdog, and easy to train because of their intelligence and desire to please. They tend to avoid places in their environment where they'll get messy or dirty and will clean themselves when they do. Their fastidious nature makes them pup-ticularly easy to housebreak, as they learn to relieve themselves outdoors by the time they're four or five weeks old.
The cost of obtaining a purebred Shiba varies with location, but they're one of the pricier pups around. In spite of their high sticker price, the cost of maintaining them falls in the same range as other dogs of their size.bThe annual costs listed here are estimates and they'll vary depending on location. Let's take a look!
How much does it cost to own a Shiba Inu?
How much should you expect to shell out each year to take care of a Shiba Inu? Vet care, food, bedding, supplies, and training are some of the expenses associated with caring for this breed, along with optional services like grooming, dog walkers, or daycare that can add to annual costs. Let's take a look at some of the items you should count on covering.

Buying or adopting a Shiba Inu: $300 to $3,500
Vet care: $625
Supplies: $200-$395
Grooming: $150-$300
Training: $500-$800
Food: $420-$540
Grand total: $2,195-$6,160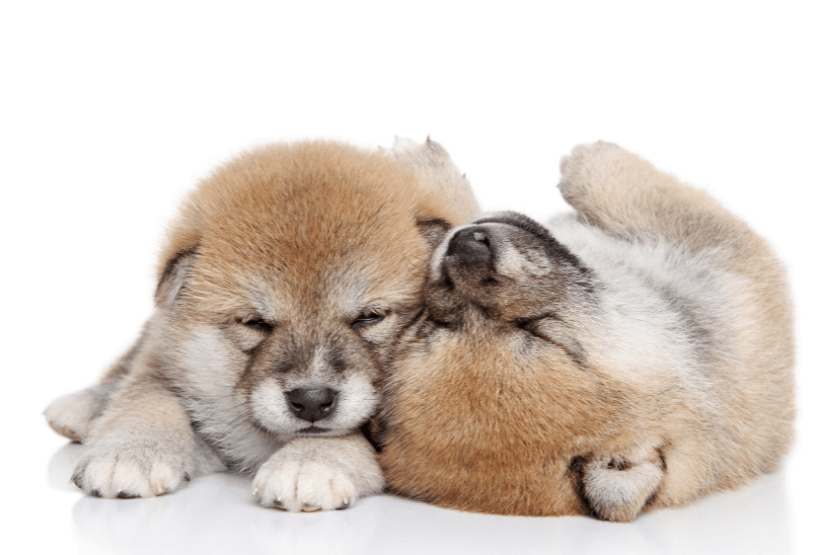 Buying or adopting a Shiba Inu
Since there are a limited amount of Shiba Inu breeders, the yearly crop of available puppies is also quite limited. Puppies are rarely immediately available, and prospective pet parents may have to wait as long as six months to get one. Unlike puppy mills or backyard breeders, responsible breeders maintain a healthy space between litters. 
Waiting lists are common with Shibas and breeders may ask for $300 or more for a deposit to hold a puppy. Breeders differ in how they handle deposits, sometimes allowing prospective buyers to apply them to the full cost of the dog, or transfer them to the cost of a puppy from another litter. 
The average cost of a purebred Shiba Inu can range from $1,400 to $3,500, depending on the kennel and if the puppies come from champion stock. The breeder price tag may include microchipping, vaccinations, and spaying or neutering.
Shiba Inus may also be available for adoption from shelters. Dogs from an unwanted litter may also be surrendered and available at a cost much lower than that of a purebred dog. Average adoption fees are $300, and depending on the location and the pup's age, the dogs may already be spayed/neutered and microchipped. Typically, shelter dogs have been brought up to date on their vaccinations as well.
Vet care
While Shiba Inus are healthy overall during their 12 - 15-year lifespan, these doggos are susceptible to hip dysplasia, allergies, patellar luxation (slipped kneecap), and eye diseases such as glaucoma. 
 Common health conditions
The costs of treating Shiba ailments vary depending on where the dog lives, and whether they're being treated by their family veterinarian or a specialist. Here are some average costs for a Shiba's common health conditions:
Preventative care costs
The costs for preventative care for a Shiba Inu are comparable to the costs for any small to medium size dog. Veterinary care during the first year will cost more because of the need to deworm and vaccinate them more often than adults.
Source: Dr. Linda Simon, MVB MRCVS, a member of the Wag! Licensed Veterinary Team.
Preventative care for Shiba Inus can be expensive, and pet insurance plans don't cover items like vaccinations and parasite prevention. Wellness packages can reimburse up to 100% of the cost of routine exams and diagnostic tests within 24 hours. To find the right option for your pet and budget, check out our wellness plans.

Vet care costs for Shiba Inus can be expensive.
Use Wag!'s pet insurance comparison tool to find the right plan for your pup and save over $270 a year.
Supplies
When you bring your new Shiba Inu puppy home, you should already be equipped with some supplies to make them safe and comfortable. Some supplies will need to be replaced periodically as the pup grows. Needed items can include:
Toys: $30 - $150
Walking supplies: $50 - $100
Grooming supplies: $15 - $100
Food/water bowls: $20 - $35
Bedding: $20 - $150
Crate: $50 - $75
Grooming
Shiba Inus don't require a lot of grooming, but their compact double coats need brushing at least once a week to prevent a layer of dog hair settling everywhere. When they're shedding in the spring and early summer, they need to be brushed daily. Frequent brushing also cleans the coat of dried dirt and debris.
Bathing a Shiba Inu is not a weekly or even monthly task. Because of their fastidious self-grooming and avoidance of messy areas, a bath once every two or three months will be enough. Unfortunately, Shibas tend to resist nail trimming, so a visit to the groomer may be in the cards for that procedure. Some do well with nail clipping if it's started when they're very young. 
Professional grooming for the Shiba Inu will cost about $100 - $300 a year. Nail trimmings alone range from $15 - $25 dollars each, or $150 - $250 a year. These grooming costs are estimates and will vary depending on location.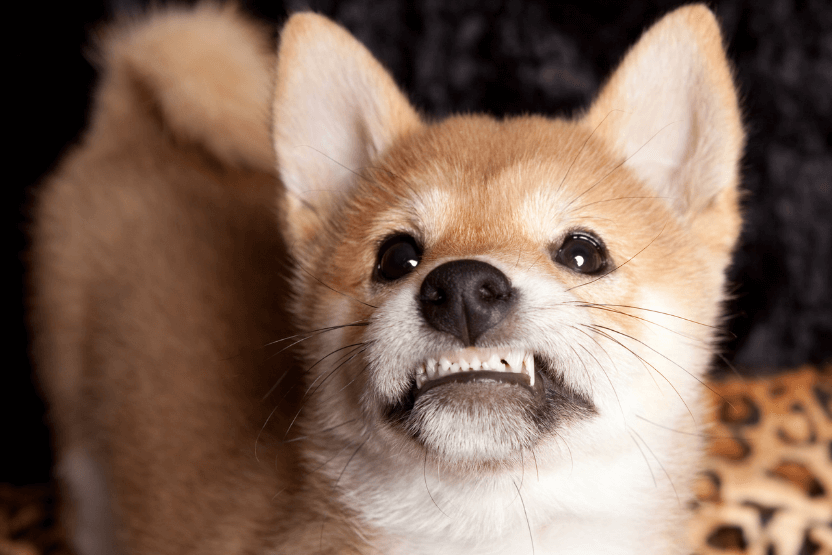 Training
Shiba Inus are intelligent and easy-going, and they take to training easily. More than anything, they love to be with their family members and will willingly learn whatever their pet parents ask of them. If there are specific skills you want them to master, or they're just not "getting" a command, a professional trainer may be the ticket to polishing your pup's manners.
Training can take place in your home or at a training facility, privately or with a group of dogs. Individual classes can cost from $90 - $400 per session. Group classes are less expensive, and four- to six-week classes range from $125 - $300. Online classes, where you train your dog at home under a virtual trainer's guidance, may cost as much as $90 - $350. All training figures are estimates and may vary depending where you and your pup live.
In-home dog training through Wag! costs an average of $60 an hour. Digital training with Wag! averages $29 - $33 for a thirty-minute session.
Food
Shiba Inus may become overweight if they're given too much food or treats. Feeding a healthy diet that includes ingredients for high-energy dogs is key. They will eat about two cups of kibble or mixed dry and wet food per day, split up into two meals. At a cost of about $35 - $45 per month for nutritious premium food, the annual food cost will be between $420 and $540, depending on the brand and ingredients. Prices vary depending on the location and the level of quality.
Some vet-recommended brands of dry and canned food for the sturdy, active Shiba Inu include:
Other costs
Optional services that may be useful to a Shiba Inu's busy pet parents include doggy daycare, walking, boarding and sitting. Keep in mind that these fees are estimates and will vary depending on location. Average costs for these services are:
Doggy daycare (1 full day per month): $192
Dog sitting (1 week per year): $200
Dog boarding (1 week per year): $280
Dog walking (1 week per year): $280
If these doggy caregiving services are emptying your wallet, you can save some cash by booking on-demand or scheduled professionals through the Wag! platform. Affordable dog walkers, dog sitters, and dog boarders can be found by simply downloading the Wag! app to get started!
Tips for saving money
Annual expenses for a Shiba Inu can drown even the smartest budgeter, pup-ticularly if you live in a large metropolitan area. Here are some tips for ways pet parents can trim expenses and spend the savings on fun activities for their pup!
#1. Invest in pet insurance.
Unexpected accidents and illness can decimate savings and make decisions about veterinary care difficult for pet parents. If your Shiba Inu develops glaucoma or allergies, the medical care required will add hundreds or thousands of dollars to your budget. A pet insurance plan may help alleviate some of these expenses up to 90%. Start comparing pet insurance plans and save more than $270 a year on veterinary care.
#2. Groom at home.
Save big on the cost of grooming your Shiba Inu by doing it at home. Grooming also reinforces the bond between a dog and their pet parent. You'll need nail clippers, a brush, and dog shampoo. 
#3. Adopt your Shiba Inu.
Purebred Shiba Inu puppies are relatively rare and pricey. Consider adopting a Shiba at a shelter, or at a Shiba Inu rescue association. You'll save money and have the satisfaction of providing one of these precious fur babies with a fur-ever home.
#4. Create your own puzzles and toys for your dog.
Pup puzzles and games provide a Shiba with needed mental stimulation, but they can cost quite a bit. An engaging, easy, and economical solution is to fashion DIY toys and puzzle games from items you already have on hand, like toilet tissue and paper towel tubes, scraps of flannel or fleece, or orphan socks. 
#5. Provide preventative care with a wellness plan.
Your Shiba relies on you to protect them from illnesses that can be prevented or detected at a routine vet visit. First-year puppies need a solid foundation, but it's equally important to take your adult or senior dog to the clinic for checkups. A comprehensive wellness plan can alleviate some of the costs to keep these plucky doggos healthy.
The Shiba Inu is a delight to own, but they don't come without responsibilities and expenses. If you're contemplating getting one of these entertaining, snuggly dogs, be sure to factor in the costs involved in their care. 
If you still have questions about owning a Shiba Inu, chat with a vet professional today!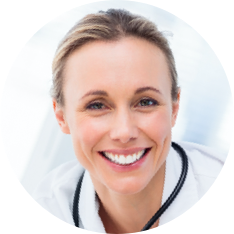 Does your pet have a supplement plan?