What is Liver Tumor?
Cancer of the liver most often occurs in older cats who are 10 years of age or older; male cats have a slightly greater risk of developing liver tumors than females. Treatment depends on whether the liver tumor is benign or malignant and what organs are involved.
Liver tumors in cats, also known as hepatic neoplasia, occur when a primary tumor develops in the liver, when cancer develops in the blood cells or lymphoid tissue that involve the liver, or when a different type of cancer metastasizes and spreads to the liver. Primary liver cancer is rare in cats and accounts for less than two percent of all cases. The majority of liver cancer occurs when cancer of the spleen, pancreas or intestinal tract becomes metastatic.
Symptoms of Liver Tumor in Cats
Symptoms may vary depending on if the tumor is benign or malignant and if the tumor has metastasized from another primary cancer in the cat's body. These symptoms include:
Vomiting
Loss of appetite
Weight loss
Nausea
Diarrhea
Excessive thirst (polydipsia)
Increased urination
Abdominal distension
Weakness
Lethargy
Pale gums
Jaundice (yellowing of the eyes and mucous membranes)
Breathing difficulty
Increased respiratory rate
Seizures
Disorientation
Stumbling
Types
There are several different types of primary liver tumors, including:
Hepatocellular carcinoma
Hepatocellular adenomas
Bile duct carcinomas
Mesenchymal sarcoma tumors
Neuroendocrine or carcinoid tumors
Bile duct adenomas
Leiomyoma
Hemangioma
Bile duct cystadenomas
Hepatomas
Causes of Liver Tumor in Cats
There is no known cause of liver tumors. Researchers believe that age could be a risk factor. The older a cat is, the more cell divisions that its body has gone through, increasing the risk of a mutation. Other possible risk factors include consumption or inhalation of chemicals or toxins, chronic inflammation, and hepatotoxicity.
Diagnosis of Liver Tumor in Cats
The veterinarian will need to know the cat's complete health history, which will include what symptoms are present and when the symptoms first began. The veterinarian will examine the cat, feeling for any enlarged lymph nodes or abdominal enlargement and listening to its breathing and heart. Because liver tumors are often asymptomatic until they grow and spread to other organ systems, the tumor may be found during a routine exam.
Several labs will be taken, which will include a complete blood count, biochemical profile, an electrolyte panel and a urinalysis. These labs don't test for liver cancer but can show signs of liver damage or bile duct obstruction, which can lead to further testing. An abdominal ultrasound and chest x-ray will be performed to look for evidence of a tumor or metastasis to the lungs and to eliminate other conditions. To make a definitive diagnosis, the veterinarian will need to do a liver biopsy. This will be done via a needle that is inserted into the liver to remove a sample of fluid or during surgery to remove a small portion of the liver tissue. These samples will then be tested for cancer cells.
Treatment of Liver Tumor in Cats
Surgery
Surgery is the preferred treatment for primary liver tumors. Because the liver is regenerative, up to 75 percent of the liver can be safely removed to eliminate the tumor while still preserving function. The cat will be placed under general anesthesia during the surgery. An incision will be made in the abdomen, the tumor will be removed, along with a portion of the liver. The incision will then be closed with sutures. Surgery is normally successful, even for large tumors, when the tumor hasn't spread beyond the liver.
Chemotherapy
Chemotherapy may be utilized to slow the progression of cancer that has spread to other organs beyond the liver or for the treatment of primary cancers that have metastasized to the liver. Chemotherapy has a variety of side effects, however, and should only be attempted if these side effects can be managed and if regular abdominal ultrasounds indicate that the chemotherapy is effective in shrinking the tumor.
Medications
Medications for pain management may be prescribed in order to keep the cat comfortable and free from the pain of the tumor. Antibiotics will also be prescribed after surgery to ensure that infection doesn't occur.
Recovery of Liver Tumor in Cats
When caught early, primary liver tumors have a high success rate after surgery and have a good prognosis. The cat will need to regularly follow up with the veterinarian to monitor the liver for signs of the cancer returning. Cats who have a liver tumor that has metastasized from another primary cancer or have primary liver cancer that has spread have a poor prognosis. The cat will need to be cared for at home and proper care will need to be taken to keep the cat comfortable.
Liver Tumor Questions and Advice from Veterinary Professionals
Bastet
Domestic shorthair
17 Years
2 found helpful
Has Symptoms
Weight loss, bloody vomit
Weight loss, bloody vomit, extreme appetite
My 17 year old cat had always been a poker .but in the last several months she has lost all tolerance for kibble. It comes up as soon as it goes down. I give her wet food several times a day, I'm small amounts, as she will vomit if she eats too much at a time.
She recently started throwing up blood and has lost about a lb or so(from 7.5 lbs to 6.5 lbs).
Lab work shows elevated neutrophils. X-ray shows mass in stomach and on liver.
We are going over options on Monday...
Joanne, I am just now going through this with my 16.5 yr old snuggle buddy. I have her and her brother and they both have had terrible appetites for past 2 years. Very frustrating. I came home Friday night from work just in time to witness a seizure, ran her to the emergency vet and an x-ray reveiled a mass she felt under her rib cage as a liver tumor. Now, I had her there 2 months ago and nothing was found then, so not sure if it got missed or if it is just growing that rapidly. I am heartbroken, cried for 2 days, now I am faced with what to do. My feeling on euthanasia is to relieve the pet of a painful existence. I don't think she is there yet, she is sleeping a lot, still eats a bite or two here and there past 2 days. Only 1 episode of vomiting in past 48 hours. It will be the hardest decision for any pet owner to make and I think your cat, like my Sophie, will let me know when it is time. Until then, I am on egg shells trying not to over worry about the axe that is about to fall. I wish you luck with your cat, I truly, truly understand :(
My cat is Frankenweenie and I forgot to mention that if anyone, including doctors on this site have any thoughts, to please kindly offer them. As I said, our vet suggests euthanasia. I cannot put him down as I love him too much and he is still young to me at 11.5 years. Please , please write back to me. Distraught mama.
Sincerely,
Joanne D.
Hi, my boy cat Frankenweenie has liver cancer was diagnosed 2 days ago. In February he was diagnosed with diabetes, now they found a cancerous mass on his liver and the vet tells me he has a 5 to 10 % chance of surviving if they do aggressive forms of treatment that can cost $10,000 and still doesn't guarantee he will live past 2 months. Does not look good and that I should consider giving him the dignity to let him go. I am not for euthanasia. It makes me sad to see he dropped weight and doesn't do anything but lie down. But I love him too much. I rescued him when he was 5 years old he was found outdoors in the harsh winter and barely survived then. He means so much to me. He is now 11.5 years old.
My cat has been diagnosed with liver cancer by the PDSA. He is 10 years old. There is a mass showing on his liver after an ultrasound. I was told that to do do sugery on the liver is very dificult and there would be no hope of success. I told them 6 months ago there seemed something wrong because of his weight loss. 3 months later I took him again and still the vets didn't do anthing. I get the impression from what I'm reading that liver cancer treament/surgery can be very sucsessful. I feel very let down. I think I've been fobbed off. kind regards David.
Add a comment to Bastet's experience
Was this experience helpful?
Lic
long hair
20 Years
1 found helpful
My cat,Lic, of 20 yrs had to be put down today. She had been getting very thin for months. Our vet just said it was because she was old. A couple of weeks ago, she started to eat less. The vet did an ultrasound of her chest (but not lower abdomen) and saw fluids around her lungs. She suggested we go get an echo cardiogram. We had to find another clinic for that. The 2nd clinic vet did another ultrasound and saw fluids in the chest and lower abdomen. He also drained fluids from the areas; although, he couldn't get much from the chest area. He was afraid of injuring her heart. He tested and no cancer cells in those fluids. The echo cardiogram test report said her heart was great for her age. While we waited on next steps, my cat wasn't pooping. She was trying, but straining. I gave her Laxaton and metamucil. Nothing worked.We took her back to the 2nd clinic since I had appointment on next steps and more tests. The vet put her on fluids first and then a warm water enema. She vomited a lot. Since she hadn't been eating much, there was just yellowish fluid. Vet also got cell sample from liver. She was sent home with antibiotics, anti vomit, antacid and lactulose. She was so weak and refused to eat. Next day, she was even more weak. No eating for two days, no poop for five days. So I took her to her regular vet today in hopes she could help. Our vet put her on anesthesia and did remove some very hard feces. She told me there was a obstruction in my cat's colon. She suggested euthanizing her because she would have to do major surgery. First I have to find a surgeon for this. Since my cat is very old and she was so weak, this was the best option to end her suffering. Oh forgot we also did a CT which didn't show anything. After my cat passed, the vet from the 2nd clinic called to inform me that my cat had liver cancer. I was surprised since none of her regular blood work indicated anything. I wish I had chosen a clinic like the 2nd one with an in house lab and CT/Echo cardiogram services. The 2nd vet seems to have more options to test and therefore have quicker results. Maybe he would have caught the cancer earlier?Maybe she would have a few more years left? I feel terrible for putting her through those tests, but I really wanted to help her. She was hurting. I'm so sad she's no longer with us. I don't understand why the blood tests don't show cancer. Also, why don't vets do ultrasound on the whole torso? They seem to do the chest OR the lower. What was the CT good for when it showed nothing?
I'm very sorry for your loss however let me explain what the vet was trying to do. number one people on this forum are either complaining that the Vets are doing nothing or that they're doing too much because they want money for testing. you can't have it both ways and I can assure you we take an oath to do no harm. it's much easier to treat a human being than an animal. when you're dealing with a cat organs are much smaller and often times cannot be seen clearly with a scan because the tumor is hiding them. number two blood tests don't always show cancer. there are specific blood screening tests for each organ specifically. these are very expensive. unless you go in and do a biopsy and aspirate fluid or the organ tissue there is no way to confirm cancer. or the type of cancer to know exactly the treatment so that specific strain gets correct chemo treatments. plus this can cost upwards of $6-8,000. Linda H. I suggest you stop giving advice on this forum because it's not good advice and putting down veterinarians when you have no idea what you're talking about is unnecessary. most of the time we are giving an educated guess based on the scans and how match the disease has progressed the size of the tumor and the location. lastly 99% of the people cannot afford six to eight thousand dollars on surgery or chemotherapy when it's a very poor prognosis on a cat that is 20 years. veterinarians on this site are giving educated advice and you shouldn't be detering people from listening to it especially at a difficult time when decisions are already hard to make. obviously conservative treatment which is less invasive would be the first line of therapy, however surgery and chemotherapy are the only chance of survival in certain cases. If your pet has cancer I suggest you do your research and you find a veterinarian who Specializes in these types diseases. they will know the most up-to-date blood work and Radiology available. also you may want to ask up front if they take payment plans or Care Credit that's another option for payment. in my professional opinion I personally would not consider surgery on any animal over 12 years old. maybe chemotherapy if you can afford it but there are no guarantees and also keep in mind the cancer can return.
Add a comment to Lic's experience
Was this experience helpful?
Stormy
dsh
10 Years
1 found helpful
Has Symptoms
Some vomiting and not eating.
In July 2018 my 10 year old Stormy was vomiting a lot and losing weight. My vet said we needed to do an ultrasound. It was done and the determination was made that he had IBS. He was put on Prednisolone. He did really well on the medication, stopped vomiting and gained weight. Four weeks ago, late February, he did not really want to eat his dry food. After a few days of him eating very little, I offered him wet food and he started eating better again. I have now taken him to the vet again. His bloodwork shows that his liver numbers were all outside of the normal range and elevated and his calcium was elevated. My vet suspects Lymphoma which has metastasized in the liver. He has increased Stormy's Prednisolone and given him an appetite stimulant. He is eating much better from this change. He said I could take Stormy to a specialty vet to have an ultrasound and biopsy and possibly hospitalization which could possibly cost $3000. That is a major expense for me since I am retired. I am torn about what to do? My feeling is that if it is cancer, I will lose him anyway because I can't imagine subject him to chemotherapy. Any advice would be appreciated.
My first message begins with...My 16 year old cat Smokey. Read that one first (two down) then the one below. I thought my message would show one after the other but it appears that the last one written appears first.
One more note, I don't know where you live but an ultrasound and biopsy where I live in Central Florida can be gotten for $400-$700. and does not require a hospital stay. A lot of what I do I can purchase on my own. If your vet feels strongly that your cat has liver cancer I would hope they he/she would be willing to provide you with the prednisolone, CBD oil and Vitamin D without a specific diagnosis. As for the homeopathic mixture if your vet is not familiar with it you may have to try a holistic vet. I am fortunate since my vet practices standard and holistic medicine. The Epakitin is just a supplement that supports the kidneys so I can't imagine that your vet would have a problem ordering that for you. You can order the Pet Digestive Enzymes from Dr. Mercola's web site. Since I'm not sure what is working and what isn't, I listed every single thing that I do for him. If you want to try what I have done I would suggest doing it all if you can and if not, do as much of it as you can. My feeling is that if I am out of options, I will try anything that I know will not harm him. My vet has approved all of the supplements I have chosen and I picked the ones I did based on a lot of research. I have a wonderful vet who is open minded and works with me and I'm sure Smokey would not have lasted as long as he has without her. The IV vitamin C and PRP treatments are not things that many vets will do or even know about!
My 16 year old cat Smokey was diagnosed 12-2017 with liver cancer that had metastasized from his spleen. He was diagnosed from an ultrasound and liver biopsy. He is a large boned cat whose normal weight was 13.8 pounds. When I took him in for the biopsy he was 8.3 pounds. I was told that surgery was not an option since the cancer was not primary and that chemo would be of no use. I decided to do treat him with mostly home remedies since I had nothing to lose. He has outlived his expected survival time by 13 months and has actually gained weight. From my Dr. he takes 1/2 tablet of prednisolone every other day and 4 drops daily of a homeopathic remedy mixture of Traumeel and Lymphomyosol, also Epakitin and 3 drops daily of CBD oil. ( I put the Epakitin and CBD oil in his food. In addition I add to his food daily digestive enzymes, 1/4 of a 500 mg quercetin with bromelain capsule ( I open the capsule and estimate) and 1/4 tsp Vitamin C and two drops Vitamin D. For the vitamin C I order Sodium Ascorbate from the health food store since it comes in a tasteless powder that you can mix into food. Most vitamin C is too tangy and they won't eat it. The Vitamin D is a liquid I get from my Vet. Finally I put a couple of drops a day of Frankincense essential oil from Doterra ( I hear Young Living is also good) on the back of his ear or anywhere on his spine. Getting a pharmaceutical grade oil is imperative since impure brands can contain harmful chemicals or fillers. One more note, upon diagnosis my Vet gave him IV vitamin C therapy and 3 PRP treatments. Smokey also takes 3 drops of mycocylin daily for chronic bronchitis and has since before he was diagnosed with cancer. Smokey is currently back up to 10.6 pounds and has a good appetite. I plan to do another ultrasound in the near future to try to determine the current status of his cancer.
Add a comment to Stormy's experience
Was this experience helpful?
Trevor
Himalayan
Three Years
0 found helpful
My 3 years old Himalayan cat, Trevor, lost his appetite about 4 weeks ago but I thought he's being picky and kept offering him different kind of food but then noticed he wasn't interested in any food, so I took him to the vet.
The vet examined him and also tested his blood - the blood results show that his ALT levels were more than 1000 so the machine couldn't read the exact number and his ALKP, Bilirubin and Cholesterol were higher than normal as well.

Then they booked an ultrasound for a week later; prior to his ultrasound I started force feeding him for a week and he seemed to have his appetite back, however, still wouldn't eat on his own and prefers the syringe.
The ultrasound showed no mass or abnormality and they did some blood tests and they told me Feline Leukaemia was negative and two of his enzymes levels had gone back to the normal range (Bilirubin and cholesterol) but his ALT was still more than 1000 and his ALKP was reduced to 260 from 380.

The vet wants to do a surgical biopsy and take a piece of his liver and test it. He's also been given some antibiotics and Samylin. I'm wondering what could it be that doesn't show in the ultrasound and if the surgical biopsy is the best option. He seemed to have improved since I started force feeding him. I've postponed the surgery by one week, am I wrong to wait?

I'm just very nervous about him having a biopsy as he's quite a delicate little cat.

And also, isn't a good sign that two of the blood readings gone down?

Any advice would be appreciated.
Add a comment to Trevor's experience
Was this experience helpful?
Raw
Cat
15 Years
2 found helpful
My cat started showing signs of not eating, lethargy, and was emaciated quickly just after 4 days. The cause was a massive liver tumor. He lived a good life almost 16 years. Spoiled him every day. Last night we said good bye.
Add a comment to Raw's experience
Was this experience helpful?
Blaze
Maine Coon mix
10 Years
0 found helpful
Our 10 yr. old cat Blaze was recently discovered to have a hepatic mass. It's rather large, but was found after he was brought in for diarrhea, (that ended up being bacterial and not related). I'm working out of town so my wife handled all the testing and visits. The initial thought by our vet via ultrasound and xray was a strong possibility it could be a cyst. My wife consulted with MedVet, and scheduled surgery. I had a few follow-up questions and contacted the MedVet doctor myself. After a conversation with her, she says her feelings based on the imaging is that the possibility the mass is cancer is about 70-30. The only way they'll know for sure is after surgery and a biopsy. The doctor estimates Blaze may only have a few weeks or so, and if the mass is cancer, surgery will not extend that time.

So does this assessment sound right? Blaze's bloodwork is perfect and he is not showing and outward symptoms of anything being wrong. The surgery is scheduled for tomorrow, however it's estimated to cost $3800-4500. With this new information from the doc, (the 70-30 cancer info), I'm leaning toward cancelling the surgery. My wife may have other ideas and go through with it anyway.
Add a comment to Blaze's experience
Was this experience helpful?
Vincent
Shorthair
10 Years
0 found helpful
Has Symptoms
lethargy, large belly, thirsty
My cat Vincent is 10 years old. We took him to the Vet because he had started nipping at me a little. (Nothing bad, but obviously in retrospect because he was uncomfortable or in pain. The Vet said he had a mass in his abdomen but he didn't have the equipment to know further what it was. We took him to the Veterinary School near here with an excellent reputation. They said that he had a large tumor attached to his liver that was inoperable and malignant. The said he also has lymphoma and a severe ulcer. He is on four medications and seems to be ok, although a bit more lethargic than usual and his belly seems to keep getting larger. The Dr. said that there didn't seem to be much point to doing a biopsy of the tumor, because most of the treatments for tumors were ulcer causing and that would be disastrous for him. His appetite is good. Seems very thirsty, urinating and pooping fine. I am wondering what to expect. I am afraid that my wanting to keep him alive for myself, might have me making the decision too late and he will suffer. What should I look for?
Hello, Vincent's person. It sounds like your Vincent went through what my 13-year-old Persian, Sake has been going through the past 6 weeks. Large Tumor on Liver that involves all 6 lobes. The Speciality hospital did a fasting Ultrasound and determined it could be resected until the surgeon opened her up. He called us while she was in surgery to explain the situation and was not sure what the Radiologist was looking at when she said it was only on one lobe and operable. We opted to have her closed up so we could bring her home for whatever time she had left. Very upset that they put her through that pain and 2 weeks of wasted recovery discomfort.

So, now my question for you, how long did Vincent make it post-diagnosis? No one could give us a timeline or suggest how quickly Liver Tumors grow. I will add that my kitty also has asthma and has been using an inhaler 2 x daily for the 10 months. She started having more asthma attacks the past week so I fear that may kill her before the tumor will. I do not want her to suffer but also do not want to euthanize her if she has more good days in her future. She is the love of my life.

Thanks ~ Sake's Mom
Add a comment to Vincent's experience
Was this experience helpful?
Racer
DOMESTIC
18 Years
0 found helpful
Has Symptoms
Lethargy, no appetite, thirst
Hi,
My cat is 18 years old. He was diagnosed with liver cancer last April for his current checkup. The two tumors (benign tumors) in the liver and one is in the nodes. They are growing slowly. We had ultrasounds taken and the vet specialist at the VCA hospital told us she recommends having the surgery as soon as possible within the two weeks. Our regular vet received her notes and told us our cat is too old to have surgery, and that there is a chance he may not survive or recover from it. The other risk is if we don't do the surgery, the tumors will burst like a cyst and he will die within seconds!
The other health problems our cat has is his kidneys are not working well and this was caught early on so we have been giving him subcutaneous fluids every other day. We've also started him on KD diet Hills Prescription Diet wet food. He loves it. And I might add that he stopped eating for a short while but eventually started eating again.
So, we took our cat back to the vet the other day, to follow up with another blood test to check how everything is working and the results were good. The only concern again is the liver tumors and what we are planning to do since they are continuing to enlarge slowly.
I'd like to hear from anyone on here if they have or are experiencing any of the same symptoms and diagnoses similar to my cat, and what you did and if it helped or not.
Our next step is to meet what the surgeon at the animal hospital for a consultation and what they recommend to do. I don't mean to say this in a negative way but surgeons always want to cut and they may even say it's ok to do the surgery even though it might not be ok. Either one is a risk we are taking. So I know this is going to ultimately come down to our decision.
I also want to add, after we started giving our cat some holistic treatments like milk thistle, vitamin B-12 and some food for renal care in addition to his old food which he needs to keep eating, he is more active, he's eating drinking water, he loves going outside and sitting, he has a tabby cat friend whom he visits on occasion next door. So he's active and he's happy. This is why I personally think surgery would be a good idea. And please don't get me wrong. I trust that surgeons are experts at what they do.
I appreciate your thoughts.
I forgot to include that Racer also was diagnosed with an inflammatory infection in the digestive tract.
Add a comment to Racer's experience
Was this experience helpful?
Leia
English short hair
17 Years
0 found helpful
My 17 year old been losing weight recently. She went from 4kg to 3kg in 9 months. Two days ago she had an X-ray and ultrasound and they found a mass on her liver so her liver is 3 times bigger than it should be. The mass is so big in the X-ray it's starting to touch her intestines now. Kidney and liver function came back good on blood test. She's very weak, not eating much and having trouble walking on her back legs. Vet said the tumour can't be removed. But then it is a charity vet. Well two different charity practice vets said it cannot be removed.
Are they just saying this because they don't have much money as a charity or are they right?
They wouldn't do a biopsy either. If it could be removed I really think she would live for maybe a year or more. There is no evidence it has spread.
Add a comment to Leia's experience
Was this experience helpful?
Eclipse
Bombay
12 Years
0 found helpful
Eclipse is an approximately 12 year old predominately Bombay black cat. 4 months ago after she lost a lot of weight fast we took her to the vet. He found elevated something in her liver function. Could not find a tumor. We changed her food (she would eat anything) to more protein & watched her. Two months later she was still losing weight, getting very thin. Took her back to the vet. He found a fast growing tumor on her liver. Said nothing could be done except feed her baby meat, liquids & electrolytes. He gave her 2 months. That was 3 weeks ago & as we know it won't be long we are doing everything possible to make her comfortable. She begs for food constantly but only wants the liquids (cooked chicken, fish, etc. mixed with chicken broth). She is peeing a lot, no blood on her stools, wants to be held but is down to skin & bones. What can we do to keep her comfortable through these last few weeks or days before we have to take into the vet?
Add a comment to Eclipse's experience
Was this experience helpful?
Bella
tabby
9 Years
0 found helpful
Hi my cat has had bloodwork and an ultrasound, needle biopsy and X-rays. The ultrasound and X-ray showed her liver is very enlarged. (15cm) She had a needle biopsy and it showed atypical cells suspicious for carcinoma. She also has an infected tooth that's loose. She can't handle anesthesia for the dental work. She has lost weight. Gone from almost 7 pounds to a little over 5 pounds. She hasn't been eating well for the past 3+ weeks. Very sparsely. I don't want to put a feeding tube in her. I know she wants to eat because often she approaches the food but I think she has severe pain from tooth because she screams. I don't know what to do. She's the sweetest cat. I adopted her after she had her leg amputated. I have taken her to a few doctors with a poor prognosis. I don't want to put a feeding tube on her, that seems painful.
Add a comment to Bella's experience
Was this experience helpful?
Mimi
Long hair tabby
12 Years
0 found helpful
My Mimi is twelve years old. The vet did a sample blood test on My Mimi the result showed the l liver enzymes are high. An ultrasound was done, the result showed Large, irregular, hyperechoic cystic mass in the liver. Additional small hepatic cyst with no associated nodule/mass. Consideration for the large mass is given to a benign biliary cystadenoma; however, malignant hepatic neoplasia (cystadenocarcinoma, etc.) could also be possible given the elevated liver values. underlying inflammatory bowel disease or other enteropathy could also be possible. The vet wanted to do a fine needle aspiration or biopsy. She is on Demenarin. Can I get some answers regarding the liver? Some people advised me to give colloidal silver, CBD oil, and then Mushroom gold and gold life from pet wellbeing. I don't want to do a biopsy because it is too risky. For now, she is doing okay. Eating and sleeping a lot. She was on the antibiotic I don't know why. The antibiotic makes her throw up. Urine test are clear no sign of bacteria. Stop giving antibiotic
Add a comment to Mimi's experience
Was this experience helpful?
Sylvie
Part maine coon
19 Years
0 found helpful
Hi guys... just wondering if anyone has any opinions as to whether my 19yo Sylvie might have had liver cancer / problems.
Over the last couple of months(ish) I thought that she was drinking more water than normal but because I am at work during the day and have 3 other cats I wasn't sure. She seemed to be sleeping quite a bit but at that age I didn't blame her. She was also very playful, chasing bits of string etc.
Saturday she was 100% normal, jumped up on the table to pinch some treats, went outside for a bit, just Sylvie. Sunday morning I left her sleeping (after a load of fuss and purrs) and went to work. When I got back at 6pm and went indoors I knew something was wrong as soon as I walked in the door. She wasn't in her normal place and I found her looking a bit dazed under the bed. I tried to get her and she managed to walk into the kitchen but her back legs seemed so stiff and she was walking sooo slowely. I put her in the carrier and went down to my friends, when in his place she went to get out of the carrier and she just did a somersault, like her legs weren't working.
Straight to the emergency vets who examined her. Eyes, mouth, temperature all normal but she just couldn't make her legs work. The vet felt her all over and said that there was something where her liver would be. It was like something had gone wrong in her brain and she really wasn't with it (the vet didn't think she was in any pain at all). There was really only one decision, hardest thing I've ever had to do but the only one thing I could do for her and I miss her so much it's heartbreaking for me and her daughter.
The other thing that wasn't normal is that the next morning when I went to say goodbye I noticed that there wsa a bit of blood around her nose / mouth area. When I went to put her in the box there was a fair amount of blood underneath her which looked like it had come from the back end. I know urine leakage is normal but I have read that blood indicates that there may have been something seriously wring internally.

My question is, does this sound like liver problems. I have read that excessive drinking and seizures, leg weakness and the fact that the vet found something noticable in her liver area all point to this. She has now been buried in my garden so autopsy a no no (wouldn't do it to her anyway) but I would value peoples opinions.

Thank you
Suzi
Add a comment to Sylvie's experience
Was this experience helpful?
Gracie
Calico
15 Years
0 found helpful
Our 15 yo female cat was diagnosed with liver cancer after an ultrasound showed multiple tumors. This was after blood tests returned normal.
We took her in due to weight loss & voracious eating, which seemed contradictory. Her behavior is mostly normal, but not completely. She wants to always be on our lap, except when she decides to get under the bed (which is open on 3 sides). She also seems "anxious" many times.
We are struggling with when to let her go, and tend to think early is better than late, but do these symptoms seem to indicate the 1-2 month prognosis from the vet?
Add a comment to Gracie's experience
Was this experience helpful?
Caesar
Orange tabby (shorthair)
13 Years
0 found helpful
My cat's vet advised that there's a silver dollar sized growth in his abdomen. His blood test revealed jaundice and an increased white blood cell count. He isn't responding to the antibiotics she prescribed. I am curious to know if there are any alternatives to surgery. I read online that milk thistle can help liver cells to regenerate but I'm afraid it may be too late due to the size of the growth (mass). Thoughts or suggestions (any advice) would be greatly appreciated.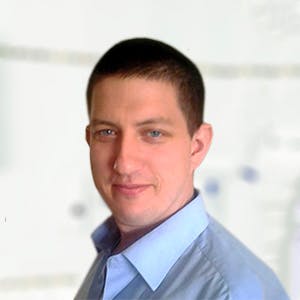 3320
Recommendations
Milk thistle can be useful to help with liver function and reducing liver enzyme levels, however if there is a mass it wouldn't be curable with some over the counter plant extract; surgery is most likely indicated due to the the presence of the mass regardless of size. Regards Dr Callum Turner DVM
Add a comment to Caesar's experience
Was this experience helpful?
Leo
tabby
19 Years
1 found helpful
Hi, Our vet felt a mass on my 19 year old cat's liver and so we got an ultrasound done about a month ago. It revealed a 7cm mass on the liver. They believe it to be benign and do not believe it spread from anywhere else. We just got a second ultrasound after waiting a month and they found it grew by 10%. Our option is to get surgery to remove it but considering his age, we're torn on whether this is a good idea. He does not yet show signs the mass is affecting his well being and his living a happy cat life at the moment. He has kydney issues and high blood pressure, but it appears we have that under control for now. He also gets appetite pills to regulate his eating and IV fluids weekly for his kyndeys and hydration. Aside from that, he's healthy and the vet commented that he looks very good for his age. If this was your cat, would you pursue surgery? Any advice would be greatly appreciated. Thank you.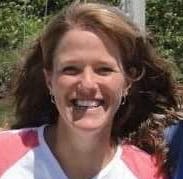 1611
Recommendations
If Leo is doing well otherwise and his kidney and blood pressure are controlled, I'm not sure that I would pursue surgery to remove what your veterinarian thinks may be a benign mass on his liver, no. That is my personal opinion, however, and it would be best to discuss risks and benefits for him if he does or does not have surgery with your veterinarian, as they know more about his health status and your personal situation. I hope that he continues to do well.
I agree, if you animal isn't showing signs of suffering leave him alone. It's a known fact that right now a lot of vets are struggling to stay open with so many people buying medications online and treating their animals themselves. Just like human doctors, this leads some of them to exaggerate conditions and tests and surgery are where they make their big money. Think about it, if you were perfectly healthy and feeling good would you want someone to cut you open for something that could still be there in 5-10 years not causing you any trouble? Of course not. Good luck!
Add a comment to Leo's experience
Was this experience helpful?
Tinkerbell
Cat
18 Years
0 found helpful
Has Symptoms
on methimazole 5 mg 2x for a yr
Thirsty,W.T. loss, shedding,breathi
Not sure about diagnosis from vet. I have labs. Findings say sever diffuse loss of any hepatic architecture, massive enlargement of liver borders, no normal parenchyma remaining.kidneys spleen rn, mild increased muscular layer jejunum???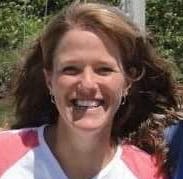 1611
Recommendations
I can't give an opinion on what might be going on with Tinkerbelll without more information, but those findings for her liver ( i assume x-rays?) describe a very angry liver. For more details on what might be going on with her, it would be best to discuss that with your veterinarian, as they can see her, know more about her history and any other lab work that she may have had done.
Add a comment to Tinkerbell's experience
Was this experience helpful?
Coco
DOMESTIC
17 Years
0 found helpful
I have a cat who I think is constipated, my vet told me to use Actilax .5mls twice a day and pumpkin in addition to changing to a wet diet. She pooed Tuesday, Wednesday, Thursday, but Friday and Saturday she hasn't, and now has blood with her urine (in small blobs of fences too). She is straining to toilet but has a good appetite. She may not be drinking as much water as she normally does. There is a mass near her liver that couldn't be examined properly in the xray because she had too much poo built up. Would she need to be seen by a vet immediately or within the next day?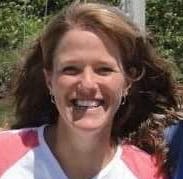 1611
Recommendations
If Coco is eating and acting generally normal, I would think that she could be seen within the next day. If she is lethargic, or not eating, or crying in pain, then I would have her seen as soon as possible. You can also add some water to her wet food to try and get more water into her.
Add a comment to Coco's experience
Was this experience helpful?
Coffee
stray
7 Years
0 found helpful
Hi. I've been going through a hard time lately in my life. I had two cats that I originally adopted from a shelter, and I loved them above all. I had a special connection to one of them, the female which I named Coffee. She was a shy cat that must have been traumatized earlier in her life. The shelter expected her age to be 7 years old (born 2011). Because of an accident I wasn't able to care for them and had no one else. I had to contact the shelter and ask for help. It ended up with them taking them back after 2,5 years together. This happened 2 months ago. Now they told me they had to put Coffee down because she had a liver tumour and she wasn't gonna survive. She had become very ill very suddenly. Lost a lot of weight. I had her for 2,5 years and took her to the vet two times. The first time because she had diarrhea and because she seemed anxious. Complete blood tests and urine tests were taken. This was autumn 2016. The veterinary examined her abdomen and said it seemed a bit swollen. But then the tests came back great, nothing wrong at all. And se recovered from the illness and was a very happy and healthy acting cat again. But I started noticing that she had small tremors in her legs when she was laying still, not sleeping. Like she had small muscle spasms. This continued for the rest of the years but for some periods of time it got a bit worse and then it got better. She never showed any signs of pain and always seemed calm. I asked a lot of veterinarians and no one knew. It wasnt like epilepsy, it was very small and slow spasms. Now that I know that she had a tumour I start thinking that these symptoms could be because of it? Especially the fluid in her abdomen. She was at the vet a second time 2017 and got most of her fur shaved of because she was a longhair. She looked healthy, in a good shape. The veterinarian didnt mention anything about any fluid this time or anything else being weird. I often reacted to the sound of her breathing which was a little heavy. But she never breathed through her mouth or anything like that. I've read that breathing difficulties could be a sign of the liver tumour, why is that? If the cat seems normal, eating well and drinking well, good stools and urine, is happy and playing and jumping around as she was; could that mean she didnt experience a lot of pain until she suddenly got so much worse? Im so sad about my little darling, that she started to get this bad right after she moved back to the shelter. Im blaming myself but there was nothing I could have done. This would have happened eventually anyway.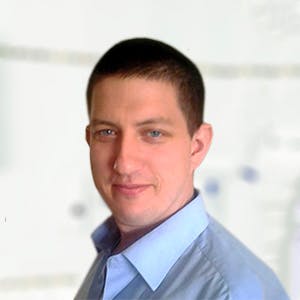 3320
Recommendations
The problem with some liver tumours is that they don't really cause an issue until they get past the point of no return and then symptoms may present rapidly, there is no real way to say for certain if the previous issues were related to the liver tumour or not. I wish I could give you some closure on this, but unfortunately I cannot give you a specifics except for this would have occurred eventually either in the shelter or at home with you. Regards Dr Callum Turner DVM
Add a comment to Coffee's experience
Was this experience helpful?
Sarah
Mixed Siamese
16 Years
0 found helpful
Has Symptoms
Rapid chest movement, weak
Medication Used
Vet gave her vetlog 1mg and fluids
My girl almost 16 yrs old has hip dysplasia and arthritis that was diagnosed 2 1/2 years ago and because of a heart murmur the vet took a chest X-ray and I was told her heart was enlarged. I put her on a few supplements and she's been doing really well. I took for for a physical a month ago, with a different vet, as he was feeling her, he thought her liver was enlarged but wasn't concerned about her heart. I had complete blood and urnine done and the vet was surprised everything was perfect! He was expecting the lab work to show liver problems. Since then she's been great! It's been a month of her playing etc then suddenly I could see her chest was rapidly going up and down. I took her to the first vet again since the other vet left town. I told him what the other vet said, he felt her liver and said yes, I feel it enlarged so he did a chest X-ray. He said things were bad.. he seen tumors on her liver and her lungs look suspicious she either had asthma or lung cancer and he suspects there's cancer throughout her body but he couldn't be 100% sure. I asked about her heart and he said with all the mass he couldn't even see her heart! But he didn't think I could afford a lot of additional testing which is probably true but I could try to figure out something as long as it was reasonable and there was hope for recovery. He gave her a cortisone injection and say that should help but I probably only had a month with her. That was yesterday and her breathing is still rapid.. meaning her chest is going up and down fast but she is breathing fine, not out of her mouth. She's been under the dining room table ever since. In clear site not completely hidden like under the bed and I have two other cats around her and she's not completely hiding. I picked her up twice and she's limp but alert and I tried twice to hold her on my lap but she doesn't want to be help and walked back under the table. I called the vet back today and he says its time😢 I asked if she was in pain he said she's probably in distress. Now.. the strange thing is she is eating like a horse! She has not lost her appetite one bit! Now I read on this site that tumors are not necessary fatal so I'm confused if there is something I can do. This vet says no but I don't know if I can trust him because he told me two and a half years ago from her enlarged heart that she didn't have much time like a few months! and she's been fine. The vet makes it sound like nothing more can be done and I should put her down but I'm reading on this site there could be other options. I asked him why she was breathing hard, I was kinda in shock at that point when he told me..something about her lungs working hard to pump oxygen so she can breathe! The verb Says because of the tumors on her liver.. I'm not quite sure though. All I know is she is weak because she went limp into my arms when I picked her up but when she is hunger, she is walking around and eating, drinking water..and using the litter box. What are your thoughts? I was going to put her down tomorrow because I don't want her to suffer but I'm not sure what to do now after reading his site. I have been crying all day!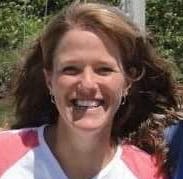 1611
Recommendations
I'm sorry that that is happening to Sarah. If she does have masses in her chest, that is probably severely affecting her ability to breathe, or she may be painful and having that breathing pattern because of pain. It is worrisome that she is limp and wants to be by herself. From your description, it does sound like she may be uncomfortable, and not being able to breathe is not a fair way to live. Since you aren't sure of the diagnosis, it may be worth talking to your veterinarian a little more about her quality of life, or seeking another opinion by someone who can see her and can assess whether she is suffering. I am sorry that you are having to make this decision, and I hope that you find peace with whatever needs to be done for her.
Add a comment to Sarah's experience
Was this experience helpful?
Max
Persian
11 Years
-1 found helpful
Has Symptoms
Sleeping all the time stopped walki
My cat is having trouble walking, doesn't go up the stairs and seems to not want to be touched. He is a 10 year old male Persian. Took him to the ER where they took a ultra sound and x ray and found he has mass in the liver and his lungs. They want to operate and biopsy his liver but I do not want to put him through the pain and torture. Advice?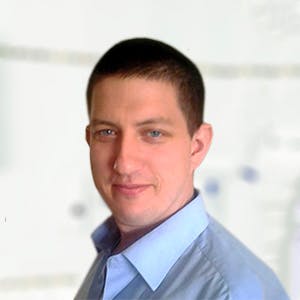 3320
Recommendations
I would be on the side of surgery and biopsy so the mass may identified with histopathology and Max would then be able to receive more specific care (chemotherapy, radiotherapy etc…). Obviously I haven't examined Max but based on the information in the question I think it would be worthwhile to have a specific diagnosis; however you need to decide based on the information you have and what you believe is best for Max. Regards Dr Callum Turner DVM
It's your choice of course but if it was me I would opt to leave the cat alone and not have anymore tests or surgery. There are a lot of tumors in cats (even malignant ones) that will sit and not grow or do anything for many years, some not at all. Surgery can often make things worse and is painful and can cause complications. Vets don't tell you this though cause they want to make as much money as they can.
Add a comment to Max's experience
Was this experience helpful?
atticus
orange tiger
7 Years
0 found helpful
Atticus has a biliary cystadenoma that is very large and it is pushing his stomach to the side. He had an ultrasound today $650 and they say that it is benign but want to do a CT-scan to find if there is an obvious place where the growth originates for removal - $1400. Then the surgery is $4000. I don't know what to do. I can't afford that but I could make payments if it made sense to. Are there other treatments?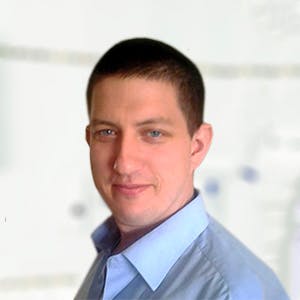 3320
Recommendations
Biliary cystadenoma are rare tumours and are benign; surgery is the treatment of choice and a CT scan would be useful for the Veterinarian performing the surgery to have a better idea and detail at what to expect during surgery (we don't like surprises mid surgery). There are other types of management or treatment which have been tried in the past but are usually unsuccessful; surgical excision with a good margin of healthy tissue is the treatment of choice. Regards Dr Callum Turner DVM
You didn't provide what would've been very helpful information--does your cat seem to be suffering at all? Also, is your cat young or old? It sounds like your vet is really trying to make as much as he can from you because an ultrasound can reveal where the growth originated from and might already know this from the ultrasound. Those pieces of equipment cost a lot and he wants you to help pay for it. People forget too that surgery is not without risk and whose to say it couldn't make the situation worse. If it was me and my cat was over 15 I would do nothing but make sure I make Atticus's life as comfortable as possible, maybe even have pain meds on hand in case he starts to be in any pain or distress. Best of luck to your sweetie.
I'm in the same boat myself, I just put the cost on my credit card. There's a good amount of charities that assist with cancer in pets if you are low income but you'll have a hard time finding a vet that'll put you on a payment plan.
Add a comment to atticus's experience
Was this experience helpful?
Dinky
DOMESTIC
10 Years
0 found helpful
My cat has been diagnosed with liver cancer, with ultrasound, and the vet says its a large mass and too risky for operation, he is weaker and thinner, but still eating his food and water, I heard that large doses of Vitamin C can shrink all cancers, can you please advise if this will help and which type of Vitamin C and dosage ? Your help would be greatly appreciated, Thanking you..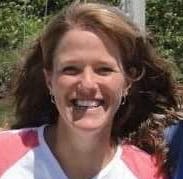 1611
Recommendations
Thank you for your email. I'm not aware of anything that shrinks all cancer, sadly, and a large liver mass is probably not a condition that will lend itself to medication. I wish there were a magic pill, but there is not. I hope that Dinky remains comfortable for a while longer!
You might consider a Ketogenic diet, there is a lot of information online about it. Apparently a lot of people have found great success with it curing or putting cancer in remission with their dogs and cats. Most vets aren't that open minded (unless you can find an integrative vet-the best kind out there!) to suggest this but I've seen cases where it was really almost miracle like. Also, stay away from the flea & tick products the vets try to sell you, esp the pill form ones. I've seen so much cancer since these really toxic products have hit the market! Think about it, if a pill you take lasts 3 months what do you think it's doing to the inside of your cat? I've seen customers use natural products with very good results and their animals lived long, health lives.
Add a comment to Dinky's experience
Was this experience helpful?
Rocko
Domestic shorthair
16 Years
1 found helpful
According to his ultrasound report, my 16 year old cat has "multiple large hypoechoic nodules (up to 1.5 cm in diameter) that give his liver an almost Swiss cheese like appearance." Does this mean he definitely has cancer? Do you think surgery is possible? If not, would chemotherapy be effective?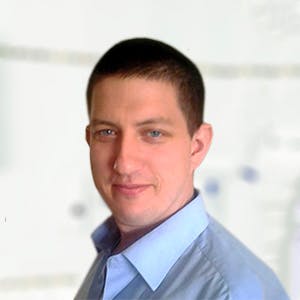 3320
Recommendations
A hypoechoic nodule or mass is an area or structure which is less dense than the surrounding tissue which doesn't bounce back as many ultrasound waves giving a darker appearance than a solid mass which would bounce more waves back making a solid white appearance. Without seeing the ultrasound and examining Rocko I cannot comment fully; you should consult with an Oncologist to assist with the diagnosis. Regards Dr Callum Turner DVM
If your cat isn't in any obvious distress I would leave him alone unless he's very young and you can tell he's suffering. A aging cat could have complications from surgery or get worse. Let him enjoy what time he has left. Hope he has many years left with your family.
Add a comment to Rocko's experience
Was this experience helpful?
Slinky
Chartreux
10 Years
1 found helpful
Has Symptoms
Blood tests taken, and predicted liver cancer
Hi! My cat is about 10 yr old and has recently been Losing weight. The vet says that it may be liver cancer. What are the chances that the cancer is Primary cancer, wifi has I have heard has a high success rate of being able to be cured?
Thank you!
Amelia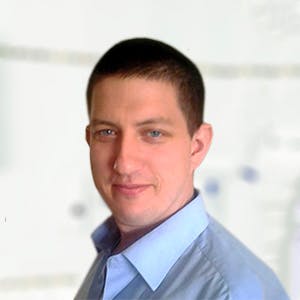 3320
Recommendations
There is a good chance of recovery if there is a solitary liver tumour which can be removed by surgery. Hepatocellular carcinoma has a low speed of spread and can usually be removed easily by your Veterinarian. The type of tumour is important for the overall prognosis; an ultrasound and fine needle aspirate may be useful in determining treatment. Regards Dr Callum Turner DVM
www.acvs.org/small-animal/liver-tumors
Could you hand feed and give him drinks? It sounds like he's starting to have some distress. Maybe get some meds from vet or online to keep him comfortable. So Sorry.
My cat is an 18 y/o male. I took him to the ER after a fall off the bed, fearing he broke his leg or hip. Nothing was broken. Xrays revealed an enlarged liver with what i was told looks like cancer. At his age, i don't think surgery is an option. I can't afford further testing. What do you suggest I do? He has arthritis and i have been giving him buprenorphine for pain management. His appetite has decreased over the years, but he always will eat treats. He's finicky about his water, and I've found that he will drink more now that i give him purified water. Is there anything i can do to prolong his life?
My cat just went in today for a liver mass. They removed 1 mass and 1 lesion , but they couldn't get to the other mass in his liver cuz it was too deep. I'm hoping for the best for my little man. I'm hoping test results come back as benign. Good luck with u'r kitty! Sayin prayers for ya!
Im going through the exact same situation. I thought my cat hurt his leg and find out he has liver cancer. He keeps resting his chin in the water bowl even after a sub q. Please let me know if you find a way to help him. I just wish my cat could walk without falling down. I think then he would have a chance of eating and drinking better. Im holding out hope that he can walk in the next few days.
Add a comment to Slinky's experience
Was this experience helpful?
Garfield
Dlh
8 Years
2 found helpful
my cat was just diagnosed with liver mass and we are currently waiting for surgery (liver biopsy next week) im terrified as vets told me they probably wont be able to remove it. My cat is 8yo and im really worried im going to loose her. i was told that during the biopsy the mass may get " upset " and inflamation can make her worse. i dont know what do to, what are the chances thigs go wrong ?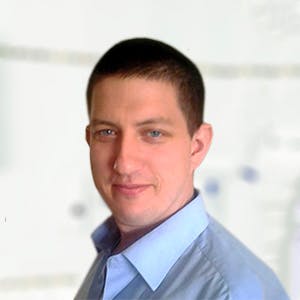 3320
Recommendations
There is no real set statistic for things going wrong, but you have to imagine that any potential downside from this is offset by the benefit of biopsy results and more information. Indeed taking a biopsy can be risky but for the most part is it routine and your Veterinarian is informing you (legally) of what may occur in a worse case. I would go through with the biopsy if I was in your position. Regards Dr Callum Turner DVM
I'm so sorry to hear this. You made a wise decision to do nothing at this point because you don't want her to have to suffer. Spoil her rotten and make her comfortable. I hope you get a lot more time with her but I know it's never as much as we really want. Prayers for you!!!
With my dear Pandora, she wants ham all the time. Quality over quantity. Give her anything she wants.
Very sorry to hear it. I went through this with a very beloved cat many years ago and I don't think I've ever really gotten over it. You may only have a couple of months with her. Spend all the time you can with her. Give her lots of love. She'll tell you when it's time.
she had a surgery today, planned biopsy, but after opening her it was obvious we are dealing with cancer that overtook the liver. the biopsy was cancelled , she wont be going throught the chemo.. i dont know how much time we got left.
Add a comment to Garfield's experience
Was this experience helpful?
Lily
Devon Rex
12 Years
1 found helpful
My cat had an ultrasound where a small tumor was found on her liver. My vet said that we need to wait 60 days and recheck that no surgery may be needed. I thought that we should remove the tumor and check for cancer what do you suggest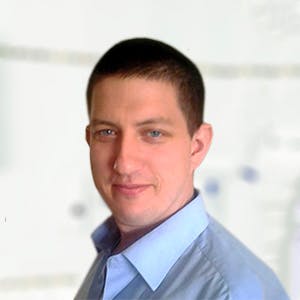 3320
Recommendations
Your Veterinarian is being cautious and may not want to operate if there are no changes in size and shape over the next two months; some masses just sit there whist others may grow in size. If you have concerns or just elect to have surgery, talk to your Veterinarian that you would prefer surgery and to send the mass for histopathology. Regards Dr Callum Turner DVM
You should just leave her be and let her enjoy the rest of her life without more surgeries or chemo. Cats can often get tumors that are non cancerous so try not to think the worst. I'd consider leaving her alone whatever they say it is. Some of these doctors are just trying to make more money and will tell you anything so make sure you view the results and scans, etc. and ask questions. Sorry but I worked for a vet and you'd be shocked what I saw.
We just had new ultrasound and original mass grew with 2 new tumors. Biopsy was done (aspirated) and now told we may or may not get answers. This is $1300 later. I am very concerned this is likely cancer? Any chance it is nothing? She seems healhty, is on Pred for the weight loss she had 12 months ago that we thought was due to IBD and she responded so well. She does have a lot of urine in the box and foul smelling stool, though firm and normal
Add a comment to Lily's experience
Was this experience helpful?
Pandora
Persian Mutt
17 Years
2 found helpful
My Persian female, Pandora, is 17 years old. Three days ago, she began to have foul, bloody diarrhea. Took her to vet and she said colitis. Given antibiotic injection and a packet of water subq. Took her back to the vet today as diarrhea and poor appetite do not seem better. However, bleeding is much better. Asked vet to do abdominal x-ray to clear my mind of "what ifs." Well, she has a 1 /2 to 2 inch lesion on her liver. Belly also full of gas. Now, after a lot of tears, what is best for Pandora. She is precious.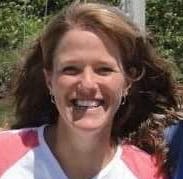 1611
Recommendations
Thank you for your email. I am sorry that Pandora is having problems. Without knowing more about Pandora's lab work and x-rays, I have a hard time commenting on what might be going on with her. The next step for her may be an abdominal ultrasound to identify more clearly what is going on with her liver, and if she has not had blood work done, that would be a good idea. i hope that she has a treatable condition, and does well.
My 17 year old has liver cancer, 1/2 blind, thyroid disease. I have been giving her pred, fluids and in 7 months she's gained a 1/4# each month. Last month she started to eat less again and lost 1/4 I thought it was it but she is eating with an appetite stimulant. At her age I choose not to do surgery a younger cat maybe but with my cat she has alot going on already and surgery is a risky depending on age and how long. That's what I am doing so far she has had 6 months of quality of life. I had another cat that had liver cancer lived 3 years and was fine until the last few days of his life he went down hill and it was his time he was 15.
I would make sure she is comfortable and don't do anymore treatments on her. She is 17 and deserves to enjoy the next year or two in the best way possible. Sometimes you'd be surprised how long lesions can last and nothing happens. I've seen one where the vet said it was cancer and needed removed and the lady did nothing and the cat is still alive 3 years later with no problems other than getting a little thirstier.
Pandora is about 2 weeks past her diagnosis of liver lesion and two weeks into her Prednisone treatments. Bloody diarrhea, diarrhea at all, are gone. Normal stools and, of course, tremendous appetite. The evidence of weight loss/ dehydration is disappearing. But yet, we still have a liver lesion. I have opted to avoid surgery due to her age and somewhat sluggish kidneys. If this were you, what would you do? P.S. Thanks for the advice ( and yes, she was ultrasounded when the abdominal x-ray showed a mass.)
Add a comment to Pandora's experience
Was this experience helpful?