Introduction
When we get a new dog, we have a great responsibility because we want to choose the best, most suited name for our newest family member.  There are so many dog names to choose from, so how do we narrow it down? How do we choose?  The truth is we need help. We need inspiration.  Well never fear, because after extensive research the best 6-letter dog names are now ready to view below. One way to narrow down your choice is to decide the length of a name – do you want a long name or short name for your pooch? In this article, the best 6-letter names for dogs have been selected, so peruse the list and enjoy the process!  
Best 6-Letter Dog Names in Pop Culture
Featured Famous Dog with a Best 6-Letter Name
Sophie
Some people have some specific preferences when it comes to choosing a dog name and this is understandable.  This is an important decision.  When choosing a name for a young dog, be mindful of the fact that your dog will grow up and change in appearance, so try to choose a forever name. Some sources suggest choosing five names, and then saying them to your new dog, to see which one they respond to.  By doing this you can see if your dog specifically suits one of the names you have chosen, and if you can imagine yourself calling this day after day.
The name Sophie was a popular dog's name in 2017 and this name appears on several top dog name lists.  The name Sophie derives from the name Sophia and means 'wisdom'.  No wonder it's a popular choice of name.  Actress Lauren Bacall died in 2005, but later made headline news due to the fact she left thousands to her Papillon pooch, Sophie.  Actress and singer Miley Cyrus is the owner of a Maltipoo called Sophie.  This is a designer breed, a crossbreed between a Miniature Poodle and Maltese.  Miley has several dogs all of different breeds.   
Celebrities like Ariana Grande carefully choose their dog names as they want a name that has meaning.  Often themes are used in order for the owner to feel inspired.  Two of her pooches with 6-letter dog names are Sirius and Fawkes.  Both names here are actually inspired by Harry Potter – Harry's godfather, Sirius Black, and Professor Dumbledore's pet phoenix, Fawkes. Paris Hilton has several different breeds of dog including a Pomeranian breed that has a 6-letter name, Kimchi. This is a very cute name for a very spunky and popular breed. Sources suggest that in 2017, the Pomeranian was in fact the most popular dog breed. 
While some people tend to choose a theme, many research popular dog names based on information produced on the internet.  Others do not know where to start and can't bear to sort through hundreds of possible names. In today's society, we like things to be sorted out for us through various IT programs and systems.  Deciding on how many letters you want in your dog's name is a great way to start narrowing down your choice.  There are 30 male and 30 female names listed here – so there is plenty of choice, but considering there are thousands of names out there, we've done the hard work and narrowed this down to the best 6-letter names.   
Best 6-Letter Dog Name Considerations
Narrowing down names for your dog is a perilous task.  There are so many names to choose on and often people have to do a lot of research. Owners want a name that their dog suits, and that's why by checking out the best 6-letter dog names, you can narrow down a choice quite quickly.  Pick a few names that you like and think about how they would fit your pet.  You can consider things like size, color, and temperament. 
For instance, the name Shadow would likely suit a dog with a black colored coat. Names like Brandy and Ginger can also be inspired by the color of your pet.  If you have a particularly pristine and beautiful pet then you might want to choose a name Tinsel, or Dazzle.  If you have a dog with a brave temperament, you may look for names that relate to Greek mythology like Hector, Brutus, Adonis, Oberon or Apollo.  If your dog shivers in the cold, then they may suit the name Shiver. 
6-letter names are medium in length as some owners prefer really short names of only 3 letters and others like longer, or with two names or a double-barrel name.  The choice is yours, but there is something for everyone in the list of names provided here! 

Male Best 6-Letter Dog Names
Votes
Name
Vote
7

Harley

Ideal for the motorbike lover; inspired by Harley Davidson

7

Bailey

One of the most popular male dog names of 2017

7

Adonis

From Greek mythology; originating from the word adonai meaning lord

7

Harlow

An old English surname

7

Tinker

A tinker can fix things but is usually an unskilled worker

6

Hoover

Perfect name for our four-legged friends who quickly devour our food crumbs

6

Cipher

Meaning a secret or disguised way of writing a code

6

Cooper

Originally a surname meaning barrel maker

5

Buster

Originally a nickname taken from silent movie star Buster Keaton

4

Apollo

The twin brother of Artemus; sons of Zeus and Leto in Greek mythology

4

Booker

An English surname meaning maker of books

4

Easter

A Christian celebration

4

Murphy

Of Irish descent; an Irish surname

4

Bandit

A robber or outlaw belonging to a gang

4

Sirius

The name of Ariana Grande's pooch Sirius Black

3

Magnum

Inspired by the TV show Magnum PI or a chocolate covered ice cream lolly

3

Viking

9th century Scandinavian raiders

3

Brutus

Inspired by Roman gladiator Brutus Maximus

2

Gibson

The name of Alyssa Milano's Chihuahua

2

Waiver

Waiving your rights to relinquish responsibility

2

Boomer

A bird character from Disney's The Fox and the Hound

1

Hector

A Trojan champion from Greek mythology

1

Hunter

Ideal for a retriever or terrier who enjoys hunting

1

Tucker

Surname meaning someone who pulls cloth; now a popular first name

1

Shadow

Ideal for your small, dark and quick dog

1

Keeper

Fantastic name if your dog is a keeper

0

Fawkes

Ariana Grande's Shiba Inu, inspired by the Phoenix in Harry Potter

-1

Oberon

The king of fairies in Shakespeare's A Mid-Summer Night's Dream

-2

Oliver

Author Charles Dickens wrote novel Oliver Twist in 1839

-2

Barney

Taken from the name Bernard; Great name for a Saint Bernard breed
Female Best 6-Letter Dog Names
Votes
Name
Vote
8

Lottie

Deriving from the name Charlotte

8

Dakota

Of American origin; meaning allies or friends

8

Nikita

La Femme Nikita, a TV show aired in 1997 about a female assassin

7

Chaise

The name of a river in France

7

Maggie

Derived from Margarita, a Latin word meaning pearl

6

Tessie

Deriving from the Spanish and Portuguese name Teresa

6

Cassie

A cute name derived from Cassandra

6

Brandy

Originally derived from a Dutch word meaning burnt wine

6

Alexis

A Greek name meaning helper or defender

5

Dazzle

A perfect name for your dog that is so beautiful

5

Agatha

Literature fans might feel inspired by mystery writer Agatha Christie

5

Ginger

Often inspired by the actress and dancer Ginger Rogers

5

Trixie

Deriving from the name Beatrix; like author Beatrix Potter

5

Clover

A wild flower; said to bring luck if you find a four-leaf clover

5

Sophie

One of the most popular dogs female dog names in 2017

4

Olivia

Inspired by Glee star; Jane Lynch's Lhasa Apso

4

Gidget

A beautiful clever Pomeranian from The Secret Lives of Pets movie

4

Minnie

Derived from the German name Wilhelmina

4

Sarabi

Sarabi is the lioness mother of Simba in the Lion King

3

Shiver

Great name for a light colored dog who doesn't like the cold

3

Dottie

Deriving from the name Dorothy; A dot is also another word for a spot

3

Willow

The name of a type of tree; also a character in Buffy the Vampire Slayer TV show

2

Maisie

A pretty Scottish name

2

Maddie

Deriving from names Madeline or Madison

1

Mystic

Mysterious and magical name for your four-legged friend

1

Pepper

The nickname of Iron Man's girlfriend for the comic lover

1

Kimchi

Inspired by Paris Hilton's Pomeranian pooch Kimchi

-1

Tinsel

A glittering thread used as a Christmas decoration

-1

Magpie

A magpie is a type of bird that likes shiny things

-2

Damsel

A young and fair woman
Community Dogs with Best 6-Letter Names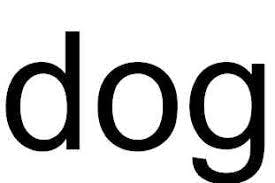 Dog
Male
Dogo Cubano
Dogue, VA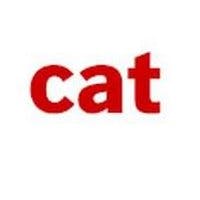 Cat
Female
Catahoula Cur
Catskill, NY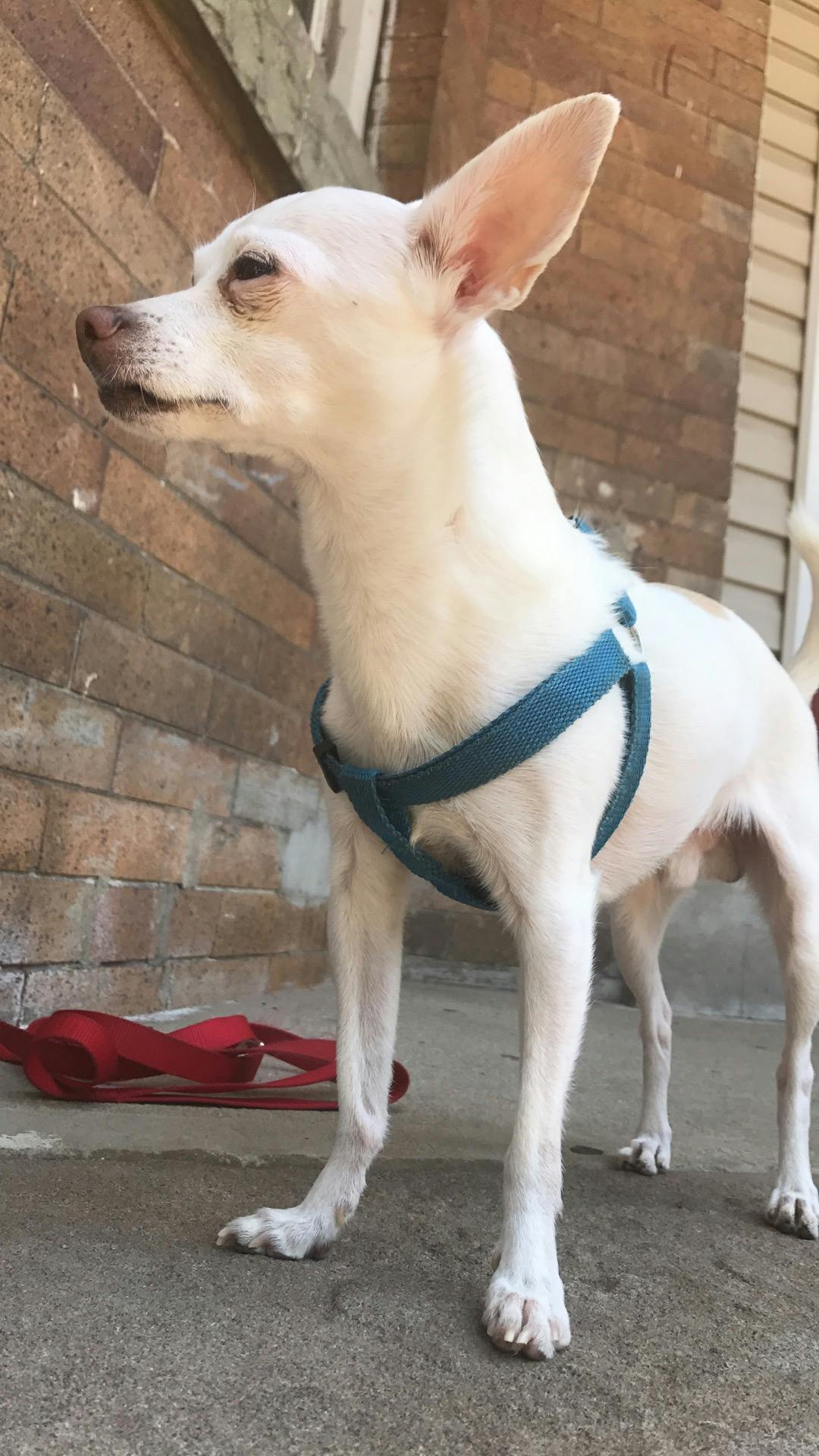 Casper
Male
Chihuahua
Newark, NJ
Personality
Shy
Sassy
Playful
Loyal
Bold
Quirky
Smart
Spoiled
Jealous
Boujie
Deaf
Funny
Protective
White as a ghost, the only one in his litter.