Introduction
The Cairn Terrier was originally bred in Scotland, to aid Scottish farmers.  This breed was used to hunt foxes and badgers.  If you have an energetic and alert Cairn Terrier, you'll already know that they make excellent family pets.  He or she will soon become a lovable member of your family.  It's important to keep your Cairn Terrier stimulated in both mind and body, to prevent destructive behavior.  This breed loves to play, so one-on-one time is essential.  As an intelligent breed, the Cairn Terrier trains easily, especially with plenty of praise and treats; lots of love and attention needed here!  
Cairn Terrier Dog Names in Pop Culture
Featured Famous Cairn Terrier Dog
Toto
The Cairn Terrier is certainly a great breed of dog.  In popular culture this dog has certainly had its share of fame.  There are lots of well-known celebrity owners of the Cairn Terrier.   Sources say that Liza Minnelli recalls having a lovely little Cairn named Lily when she was a child.  UK monarch, Edward VIII, who abdicated the throne in the 1930s in favor of marrying American divorcee, Wallace Simpson, are also known to have owned Cairn Terriers.  
A Cairn Terrier named My Little Darling, appeared in the 1937 movie, Shall we Dance, but the dog in the spotlight today is possibly the most famous Cairn Terrier, and that would be Toto, from the 1939 movie, The Wizard of Oz.  Toto is a mischievous pooch, but he's very protective of his owner Dorothy in the movie.  He's good at sensing danger and he even uncovers the wizard's trickery – the wizard is not really magic! 
Toto is played by a female dog, named Terry.  Terry was actually paid $125 per week for this starring role as Toto.  This was a high wage, as several human actors were paid less.  The munchkin actors for instance, only received $50 to $100 per week, in comparison.  Terry, was owned by Carl Spitz, and appeared in 13 movies.  She died at the age of 11, in 1945 and was buried on her owner's ranch, but this was later destroyed by a freeway.  A permanent memorial was dedicated to Terry in 2011, at the Hollywood Forever Cemetery, in Los Angeles. The name Toto is iconic for the Cairn Terrier breed, and can certainly provide us with inspiration when naming our pet.
Fame for the Cairn didn't end there.  Snuffy the Cairn Terrier appeared in the movie, Pal Joey in 1957, and then in 1959, Muffy the Cairn Terrier, appeared in Anatomy for Murder. Jack the Cairn Terrier, appeared in the 1999 movie, Lost and Found.  This breed is certainly popular in movies and this is down to its intelligence, as this breed is tenacious which can help them develop in obedience and agility. 
The American Kennel Club recognized the Cairn Terrier as an official breed in 1913, and says that this independent pooch is alert, busy and cheerful.  Training and socialization is important for this breed as they can become snappy and destructive if they are not kept physically and mentally active.  If you have recently become an owner of a Cairn Terrier, ensure you are strong leader, with lots of love and attention for your pooch! 
Cairn Terrier Dog Name Considerations
There are lots of considerations to make when naming your Cairn Terrier.  It can be really difficult to find the right forever-name for your dog.  Edward VIII and Wallace Simpson (the Duke and Duchess of Windsor), owned a Cairn Terrier initially named Slipper, but they soon decided it didn't suit the pooch and later renamed him Mr. Loo, due to the difficulty they had house breaking their pet. Ideally, it's best to choose a name and stick to it, for training purposes and in order to avoid confusion.  The Duke and Duchess also owned other Cairn Terriers named Pookie, Detto and Prisie. 
Cairn Terriers are small, and you could name them in light of this.  For instance, you might name your pooch Titch, Minnie, or Munchkin.  Celebrities or movies inspire us, so maybe a name like Munchkin, Emerald, Glinda, Oz or Toto, would be ideal if you feel motivated by the Wizard of Oz movie. 
Cairn Terriers come in many colors, so names like Ginger, Shadow, Rusty or Ruby could also be names for consideration based on color.  As the Cairn Terrier originates from Scotland, maybe a Scottish name would suit your four-legged friend, like Isla or Doug.  For more inspiration, read the list below and list of your favorite names!
Male Cairn Terrier Dog Names
Votes
Name
Vote
6

Teddy

Deriving from the name Theodore, meaning gift from god

3

Button

Because your Cairn Terrier is cute as a button

2

Rascal

A perfect name for your little rascal pooch

2

Bear

Perfect for your cute pooch who is your little teddy bear

1

Duncan

Duncan was the name of 2 Scottish kings

1

Buddy

English word that means friend

1

Munchkin

Inspired by the Wizard of Oz and the munchkin characters

1

Oscar

Deriving from Irish Gaelic; brought to Ireland by Viking settlers

1

Gizmo

Just like the cute good Gremlin from the 80's movie

1

Rocky

A tough name for your tough pet

1

Sam

From the name Samuel, meaning God has heard

1

Oz

Deriving from the name Oswald; also inspired by The Wizard of Oz movie

1

Hansel

From the German name Hans; inspired by fairy tale Hansel and Gretel

1

Snuffy

From the 1957 American musical movie Pal Joey

0

Toto

The name of Dorothy's dog Toto in the Wizard of Oz

0

Terry

Carl Spitz' Cairn Terrier who played Toto in the Wizard of Oz

0

Finley

From the Scottish Gaelic name Fionn; meaning white warrior

0

Dexter

The Latin word dexter means skilled

0

Jack

From the name Jackin; very popular in the Middle Ages

0

Dinky

Ideal for the small dinky dog

0

Titch

Perfect for the smaller dog like a Cairn Terrier

0

Duke

Latin for leader

0

Rusty

Nickname given to someone with reddish-brown hair

0

Cody

Inspired by Buffalo Bill Cody; American showman

0

Bobby

A cute shortened term for someone called Robert

0

Fred

Inspired by the Cairn Terrier from the 1950's American sitcom, I Love Lucy

0

Jim

Deriving from the name James; James is a popular Scottish King name

-1

Ross

Deriving from Scottish Gaelic meaning promontory or headland

-1

Brisco

A surname deriving from old Norse, meaning birch wood

-1

Doug

A Scottish name meaning dark river
Female Cairn Terrier Dog Names
Votes
Name
Vote
4

Ginger

If you're inspired by actress Ginger Rogers; also a color or spice

4

Bonnie

Because the Cairn originates from bonnie Scotland

3

Minnie

From the name Wilhelmena; also the name of a borne Dutch queen

2

Sadie

Form of Sarah meaning lady or princess

2

Poppy

A red flower deriving from old English

2

Penny

From the name Penelope

1

Maggie

Deriving from Latin name Margarita; meaning pearl

1

Molly

The name Molly derives from the name Mary

1

Glinda

Inspired by the good witch in the Wizard of Oz

0

Maisie

Deriving from the name Margaret

0

Lily

The name of Cairn Terrier that Liza Minnelli used to own as a child

0

Dot

From the name Dorothy; inspired by Dorothy Gale in the Wizard of Oz

0

Bella

Meaning beautiful; from the name Isabella

0

Annie

Coming from the name Anne; Anne is a common Scottish royal name

0

Pookie

The Cairn Terrier that was owned by Prince Edward and Wallis Simpson

-1

Eve

A Biblical name; the first woman

-2

Lady

Often referring to a female

-2

Isla

The Island of Islay lies off the coast of Scotland

-2

Rina

Means joy in Hebrew

-2

Cutie

For your little cutie Cairn

-2

Betsy

A form of Elizabeth meaning my God is abundance

-3

Brandy

Deriving from a Dutch word meaning burnt wine

-3

Mary

Mary is a Biblical name; the virgin Mary

-3

Catriona

A Scottish form of Kathryn

-4

Muffy

Inspired by 1959 American courtroom drama Anatomy of a Murder

-4

Sheona

Deriving from the name Seonag; Scottish form of Joan

-4

Gretel

From the name Grete; inspired by fairy tale Hansel and Gretel

-4

My Little Darling

The Cairn Terrier from 1937 movie Shall We Dance

-4

Aileen

A Scottish form of Eileen

-4

Sheena

Popularized by 1980's singer Sheena Easton
Community Dogs With Cairn Terrier Names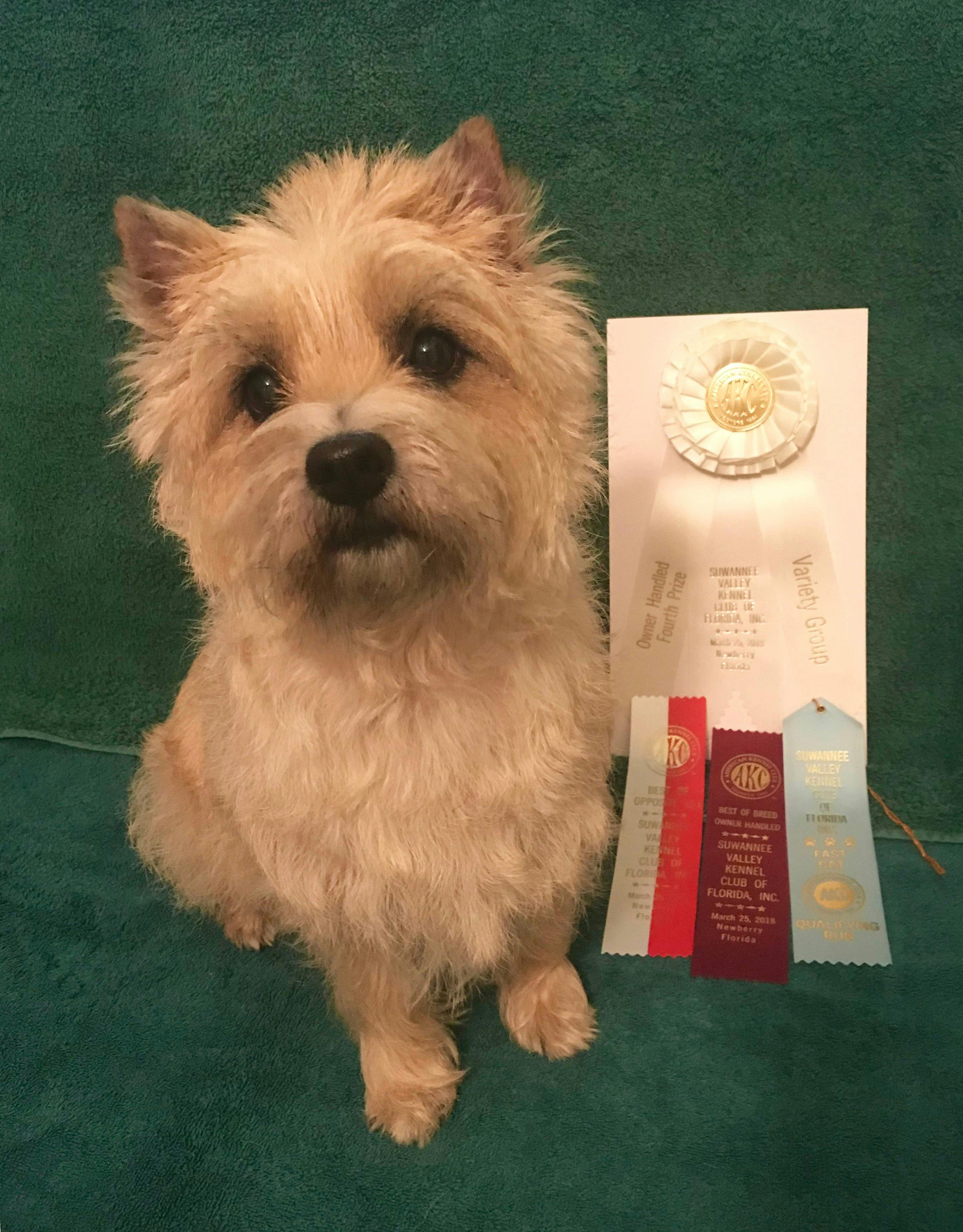 Ch scotch broom loch ness lady aka nessie
Female
Cairn Terrier
Gainesville, FL
My girl is named after Loch Ness which means lake in Scottish. She's from Scotch Broom Kennels & the name Loch Ness Lady just fit perfetly. That said, she's no monster as in Loch Ness Monster, but she's 100% pure Scottish & smart, stubborn, loving & so very entertaining.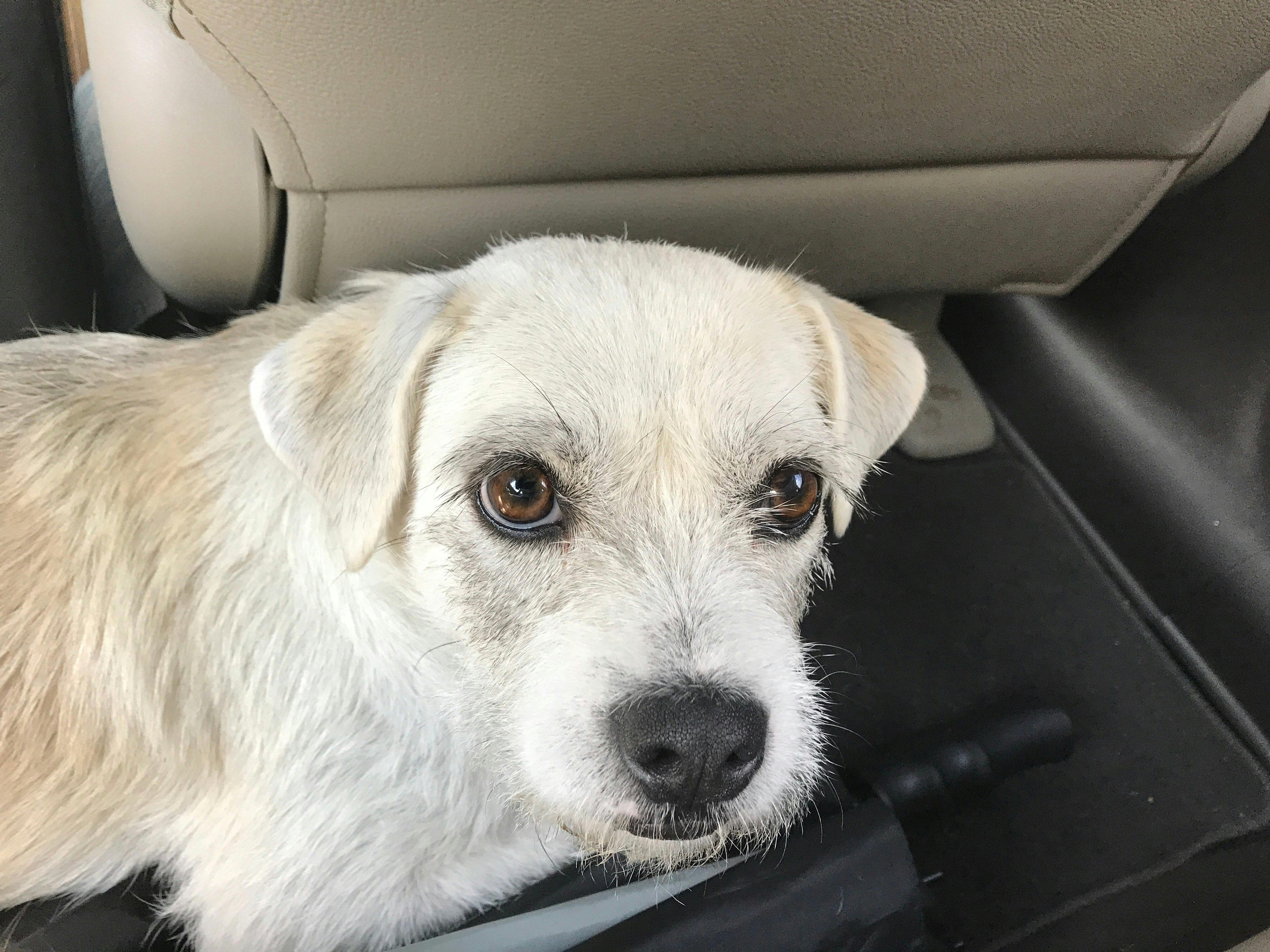 Abbie
Female
Cairn Terrier
Thomasville, NC
Sadie
Female
Cairn Terrier
Osage Beach, MO
We chose this name cause it seemed appropriate because she is our little princess