Introduction
Candy is something that has been part of human society for an extremely long time. At the very beginning of candy, Cavemen dried honey and formed a type of taffy that they enjoyed often (as most who have a sweet tooth do). Ancient Egyptians took that same principal, but advanced it a step farther by using additional ingredients such as figs and nuts to enhance their candy experience.  Many other countries such as Greece and China also enlisted the help of honey to make sweet concoctions, and things such as caramel didn't come to exist until around 950 A.D. Finally, the discover of chocolate was introduced to the candy world when Mexico discovered it's delicious secrets in 1519. Once this amazing substance was brought over to Europe by Spanish explorers, you could say that the rest was history. People have enjoyed using chocolate, caramel, and honey to create mouth-watering delicacies for centuries and there's no doubt that we will continue to do so for much, much longer.
Book First Walk Free!
Candy Inspired Dog Names in Pop Culture
Featured Famous Dog With a Candy Inspired Name
Coco
Ariana Grande is a famous pop singer who loves high pony tails and rocking out on the stage. Another thing that she loves is dogs and currently she has 8 of them! The one that we are focusing on today is her Dachshund-German Shepherd mix, Coco. Next to all of Ariana's other dogs (Toulouse, Sirius, Pignoli, Cinnamon, Ophelia, and Strauss), Coco's name may seem a little bit basic. Despite this fact, everyone knows that Cocoa is a very sweet ingredient that is loved by many, so that name seems to say it all about this celebrity star dog! 

Coco has made an appearance in one of Ariana's music videos and has her very own Instagram page as well. While it is not an extremely active account it is obvious that this is more due to Ariana's busy schedule than anything else. Coco clearly has a special place in her owner's heart as Ariana even has a hat that stats "Coco made me do it". With a prominent underbite and expressive eye-brow markings, Coco is absolutely adorable and has quite a lot of character. 

As a Dachshund-German Shepherd mix, Coco is a smaller sized breed that has the coloring of a Dachshund with a more German Shepherd body. She is not bulky in any way, but rather petite and athletic. Her fur is short and smooth, with a beautiful dark brown color marked by tan "eyebrows" and tan along her legs and chest. With lively, mischievous eyes, it isn't hard to see how Ariana (and anyone else) would fall in love with Coco. And even though the name "Coco" is apparently the third most popular name on the planet, we think it fits her coloring and lovable personality perfectly. 

If you have a dog with the same coloring as Coco, a few other great names that you could possible consider may be "Toffee", "Snickers", "Truffle", or even "Heath". All of these candy bars have a dark, tan, and caramel color theme going on. When it comes to personality, your dog doesn't have to be all sweet and cuddly like Coco. They can be adventurous, wild, and energetic as let's admit, sugar can give you quite a rush when you eat a lot of it. So whether you want to name your dog something sweet and simple like "Coco", or more on the wild side like "Twizzler", there is no doubt that a candy themed name is about as fun as Ariana is famous; so really fun!
Candy Inspired Dog Name Considerations
For those of you with a serious sweet-tooth, the idea of naming a dog after one of your favorite candies may have popped into the database of your mind. This category is excellent as there are so many amazing different types of candies to choose from, and some of them have really quirky and interesting names! While there are some candy titles that have been used quite often, such as Cocoa and maybe even Snickers, there are a lot more that are a bit more out of the box. 
A good example of this would be the name "Jujubes" for a female dog. This is a fun and quirky name that you don't tend to hear often (unless it's a favorite of yours)!. Jujubes may be a perfect fit for a small to medium sized dog, with wiry hair, and a lively personality. When it comes to a unique male name,  the candy "Zero" is quite a fascinating moniker. It is a white fudge-covered chocolate bar and has a rather mysterious ring to it. This name could work  perfectly for either a small, sprightly dog like a West Highland White Terrier or even a large, esteemed breed such as the American White Shepherd. 
Male Candy Inspired Dog Names
Votes
Name
Vote
7

Cocoa

This is the beginning to all chocolate bars and is grown in many places around the world such as Brazil

6

Snickers

Classic candy bar full of nuts, caramel, nougat, and chocolate

5

Hershey

The very well-known chocolate and candy creating company

2

Rocky

The Rocky Road candy bar is marshmallow that has been topped with cashews and covered in chocolate

1

Gummy

Lots of candies can be gummy in texture, but this name is specifically for Gummy Bears

0

Rolo

Caramel filled chocolate candies

0

Skittle

The candy that lets you "taste the rainbow"

0

Henry

The O'Henry bar is made up of chocolate, fudge, caramel, and peanuts

-1

Jolly

A shortened version of the Jolly Rancher

-1

Toffee

A delicious sweet that is made by boiling sugar with butter and nuts

-2

Pocky

A popular Japanese snack food that consists of a waver stick dipped in chocolate or other flavors (such as strawberry or matcha)

-2

Twizzler

A twisted, licorice rope candy

-3

Pez

An Australian candy that comes out of unique dispensers

-4

Heath

A candy bar made of toffee and milk chocolate

-4

York

A shortened version of the York Peppermint Patties

-4

Musketeer

This name is taken from the 3 Musketeer bar

-4

Mars

A British chocolate bar

-4

Butterfinger

A crunchy, golden candy bar with a crispy peanut butter core

-4

Zero

The Zero Candy Bar is a combination of caramel, peanuts, almond nougat, and white fudge

-4

Goober

Chocolate covered peanut candies

-5

Andes

The delicious miniature bar made of mint and chocolate

-5

Charleston

Short for the Charleston Chew bar

-5

M&M

The ever-so-popular bite size chocolate candies

-5

Wonka

This name is taken from the candy master himself, Willy Wonka

-6

Clark

Taken from the Clark Bar which is comprised of crispy peanut butter and chocolate

-6

Ritter

The shortened version of Ritter Sport candy

-8

Grand

A 100 Grand Bar is made by Nestlé and is filled with crisped rice, chocolate, and caramel

-8

Toblerone

A triangular shaped candy bar from Switzerland

-9

Cadbury

A company that creates the Cream-filled Cadbury eggs

-9

Werther

Short for Werther's Original Candies
Female Candy Inspired Dog Names
Votes
Name
Vote
8

Candy

A sweet food that is made with sugar or syrup and combined with things such as nuts, chocolate, or fruits

7

Sugar

The sweet substance used in the process of making candy

6

Tootsie

Short for either the Tootsie Pop or the Tootsie Roll

5

Sky

Taken from the Skybar which is made up of four candy bars that are filled with caramel, vanilla, peanut, or fudge

4

Taffy

A chewy candy that is made from boiled sugar, butter, and flavoring

4

Pixie

This name is taken from the Pixie Stick which is a slightly sour dust candy contained inside a paper stick

4

Peanut

The healthy ingredient added to lots of chocolate candies to add a bit of crunch

3

Cherry

A flavoring in a lot of different candies such as Lollipops and Cherry Sours

2

Star

This name is short for the Starburst which is a fruit flavored chewy candy

1

Jelly Bean

A gummy candy that comes in many varieties of flavors and is encased in a hard sugar shell

1

Joy

This name is taken not only from the fact that candy brings joy, but from the Almond Joy candy bar as well

0

Gumdrop

A sweet gummy candy covered in sugar

0

Sweetart

A small, colorful candy that is both sweet and slightly sour

-1

Dot

Also known as Candy Buttons or Pox, these are small bits of candy attached to strips of paper

-1

Caramel

Made of sugar that has been cooked until turning golden brown, and then cooled

-2

Peep

A sugar coated marshmallow candy

-2

Kit Kat

A crisp chocolate-covered waver bar

-2

Truffle

A type of chocolate that is typically made of ganache covered in nuts or cocoa powder

-2

Dove

This is a brand of chocolate makers

-3

Ruth

Taken from the Baby Ruth candy bar

-3

Twix

This chocolate bar is made by Mars Inc. and consists of a biscuit and caramel covered in chocolate

-3

Godiva

A chocolate company founded in Belgium

-4

Reese's

A delicious peanut butter base encased in a chocolate covering

-4

Nestlé

A brand of chocolate and candy makers

-5

Abba-Zabba

A taffy candy bar with a peanut butter center

-6

Bit-O-Honey

A honey flavored candy with almond pieces mixed inside

-7

Jujubes

May also be shortened to Jube, this candy is found in multiple different types, from hard to gummy in texture

-7

Spree

A colorful hard disk-candy that is designed by Willy Wonka Candy (owned by Nestlé)

-7

Noisette

An Alpine milk chocolate that is typically filled with a milk and hazelnut cream

-7

Riesen

Germany's first candy brand
Community Dogs with Candy Inspired Names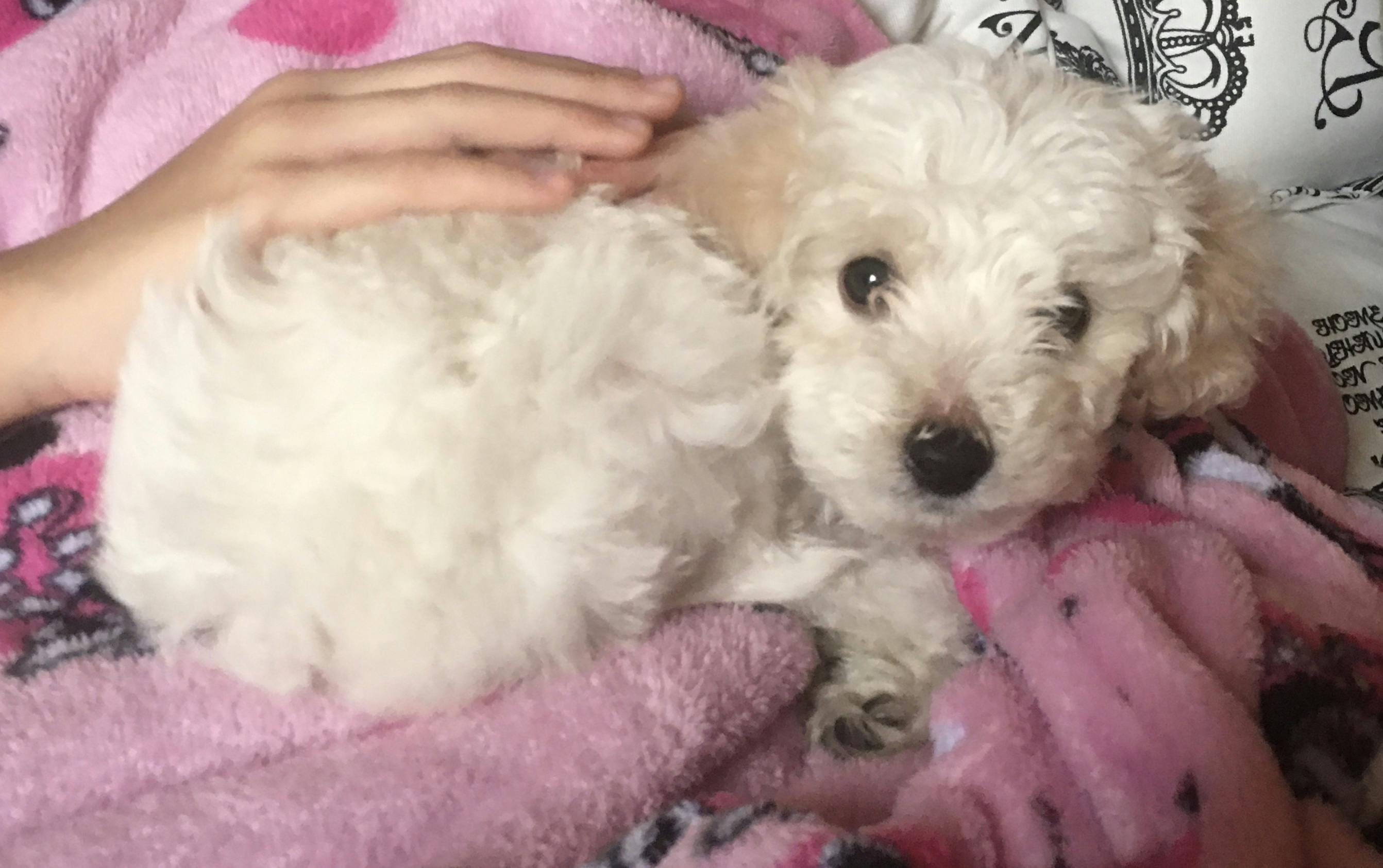 Cotton candy
Female
Toy Poodle
Orlando, FL
Personality
Playful
Smart
Curious / likes to investigate
likes to act a little rebellious
She reminded me of a little cotton ball, and my favorite type of flavor for candy is cotton candy. I also thought that the name was adorable.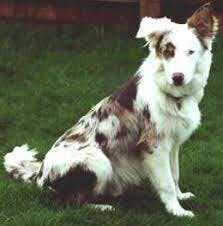 Chip
Male
Border Collie
Spokane, WA
Personality
Sweet
Smart
"always on a sugar high" energetic
he is white with brown freckles. i found him on the streets. i put out posters but nobody called so i kept him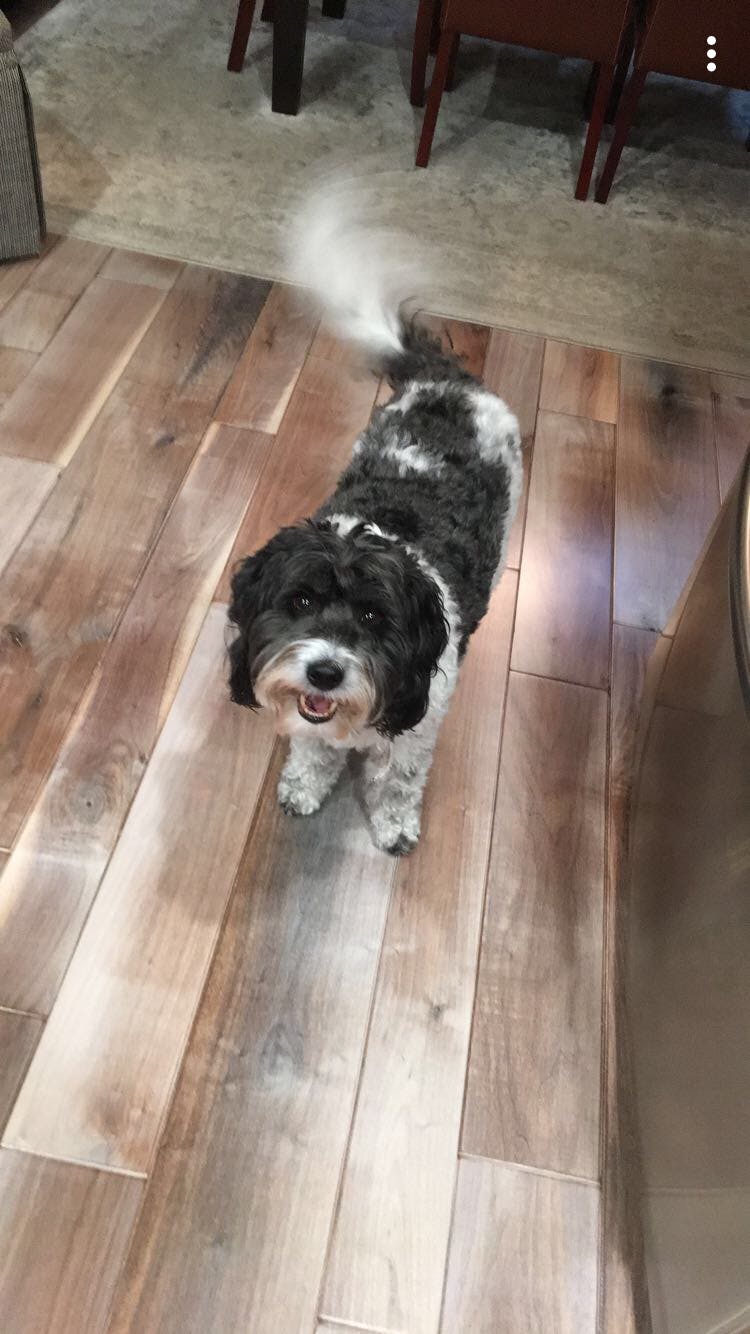 Oreo
Male
Labradoodle
Napa, CA
Hes black and white dots. It was just fitting.