Introduction
The Chihuahua is said to be the smallest dog in the world, but don't be fooled, because what they lack in size, they certainly make up for in personality.  This popular breed is extremely versatile and very, very loyal.  The Chihuahua breed originated in Mexico and sources suggest that this dates back to 100 AD.  They are spunky, intelligent companions that will be carried in your arms or walk beside you which makes them a desirable pet.  They are very cute with pointed ears high on their head.  They often love to be a pampered pooch and will even jump in your purse for a ride!    
Chihuahua Dog Names in Pop Culture
Famous Featured Dog with a Chihuahua Name
Chiquita
The Chihuahua is a popular choice of pet for many people.  This breed has risen in popularity over the last 20 years and dogs of this breed have made several movie appearances.  The Chihuahua has certainly become a breed of choice for many celebrities.  Actresses like Demi Moore and Jamie Lee Curtis both have a pet Chihuahua.  Madonna has three beautiful female Chihuahuas named Evita, Chiquita and Rosita.  Hilary Duff also has a Chihuahua named Chiquita.  

In Spanish, the word Chiquita means little girl.  The idea of having a Spanish name is significantly relevant to this breed, as Spanish is the native language of Mexico, and Mexico is the country of origin for the Chihuahua.  A Mexican-inspired name could be perfect for your Chi baby girl. Chico is the perfect male variant and the Spanish word for boy.  What better way to honor the heritage of your beloved pooch?  

As well as celebrities choosing the Chihuahua as their pet, there are many celebrity pooches of this breed, too.  A Chihuahua became a celebrity in its own right in 2001, when Reece Witherspoon played the lovable Elle Woods in Legally Blonde, who took her lovable companion, Bruiser, along to Law School.  Then in 2008, we have the comedy Beverly Hills Chihuahua, a story that includes dog-napping, and illegal dog fights for two lovable Chis, Chloe and Papi. Both Jamie Lee Curtis and George Lopez starred in Beverly Hills Chihuahua and also own their own pet Chi.  There is also Bella, from Chihuahua: The Movie, released in 2010, in which an unpleasant woman named Sondra finds herself inside Bella, her assistant's pet Chi, whilst her human body is in a coma.  Over the last 20 years, there has certainly been an increase in celebrity Chihuahuas, but the Chihuahua on the whole is becoming increasingly popular. 

Paris Hilton, another celebrity Chihuahua owner, is said to have turned her pooch into an accessory.  Sources suggest that she is the most photographed celebrity with her Chi.  Her Chihuahua, Tinkerbell, sadly passed away in 2015, but Paris purchased Diamond Baby, a black and tan colored Chi, in 2016.  She is regularly spotted taking Diamond Baby for a stroll in the busy streets by carrying her around, draped over her arm, just as she did with Tinkerbell.  Sources claim that Paris bought Tinkerbell in 2002, after watching the Legally Blonde moving and feeling inspired by Elle Woods and her pet Chihuahua Bruiser.   

The American Kennel Club suggests that the Chihuahua is charming, graceful and sassy.  This is certainly a breed that can win your heart, as it has for many celebrities. 
Chihuahua Dog Name Considerations
Choosing a name for your Chi can be daunting.  The Chihuahua is such a small and cute dog, with a dinosaur-sized personality and getting this right is a big responsibility.  Luckily, inspiration is all around us and there is a huge choice of perfect Chihuahua names, but this doesn't necessarily make your choice any easier.  Before you begin, you might want to think about the style you want to adopt. 
For instance, cute Chihuahua names might be Sparkle, Lovebug, Minnie, or Peanut.  Maybe you decide that your pooch needs a name to suit its attitude, like Brutus Maximus, Krusher, or Kong.  Maybe you feel inspired by celebrity Chihuahua owners and want to choose a more original name, like Britney Spears who has Bit Bit and Lucky, Sharon Osbourne who has Martin, or Alyssa Milano and her Chihuahua, Gibson.  Of course, you may be inspired by the Chihuahuas in the movies like Bruiser, Chloe, Papi, or Bella. 
 The Chihuahua come in a range of colors, so you may choose a name like Coco if your dog is brown in color, or something like Caramel, Fudge, Biscuit or Vanilla for the Chihuahua with a cream or golden coat.
Votes
Name
Vote
7

Coco

Color inspired name ideal for your little Chi

7

Biscuit

If your dog is sweet and scrummy; biscuit can also be a color

6

Papi

The lovable Chi from Beverly Hills Chihuahua

6

Storm

Wild weather conditions; the energetic Chi will suit this name

5

Chico

The Spanish name for boy

4

Bruno

Originally a German name but perfect for a dog with a big personality

4

Zorro

A fictional superhero and Spanish word for fox

3

Tucker

Originally a surname but now a popular first name for a boy

2

Bama

Inspired by Ashton Kutcher and Demi Moore's Chi

1

Lucky

The name of a Chihuahua owned by Britney Spears

1

Gibson

Inspired by Alyssa Milano's pet Chihuahua

1

Toffee

Color inspired name ideal for the sweet and tough Chi

1

Chase

For the energetic fun-loving dog who likes to play

0

Bruiser

Inspired by Bruiser from the movie Legally Blonde

0

Peanut

An ideal pet name for your tiny pooch

0

Little Bear

Ideal name for the mini pooch with a bear-like personality

-1

Martin

An original name inspired by Sharon Osbourne's pet Chi

-1

Dynamite

A small explosive; ideal name for your spunky Chi

-1

Thrasher

Thrash can mean to win so this is an ideal name for the competitive pooch

-1

Gunnar

From Nordic origin meaning soldier and ideal for the brave and bold Chi

-2

Loki

Name inspired by Mickey O'Rourke's pet chihuahua

-2

Gizmo

Inspired by the film Gremlins; Gizmo is the cute good gremlin

-2

Duke

Usually a royal male; for the Chi that likes to be treated as royalty

-4

Tyke

Inspired by Brian Littrell's pet Chi Lil' Tyk Thomas

-4

Siesta

The Spanish word for nap; Also the name of Jennifer Love Hewitt's pet Chi

-4

Wagner

Of German origin derived from the words wagon maker

-5

Choo-choo

Inspired by the name of Marylin Monroe's pet Chi

-5

Harry

TV star Lisa Gastineau has a pet Chihuahua named Harry

-5

Brutus

A strong roman gladiator name

-5

Maximus

Maximus can be shortened to Max
Female Chihuahua Dog Names
Votes
Name
Vote
11

Misty

Rosie O'Donnell named her beloved pet Chihuahua Misty

10

Daisy

Derived from day's eye as it opens its petals at day break

7

Buttercup

Bright and pretty flower just like your Chi

6

Nena

A name inspired by American Idol star Katharine McPhee

6

Cupcakes

For the sweet teacup Chihuahua

6

Coffee

A color inspired name that also suits the energetic Chi

5

Trinket

A trinket is a small ornament; good things come in small packages

4

Tulip

The name of Paula Abdul's Chihuahua; also a small neat flower

4

Honeybee

For the Chihuahua that is sweet and likes to keep busy

4

Caramel

Color inspired name and when your Chi is just too yummy

4

Crystal

Deriving from a transparent quartz gem stone

4

Paris

Inspired by the beautiful capital city of France

3

Bella

The main character from Chihuahua: The Movie

3

Angel

Ideal name for your angelic baby

3

Twinkle

The name twinkle means to shine

1

Chloe

The name of the pampered pooch from Beverly Hills Chihuahua

0

Diamond

Inspired by Paris Hilton's Diamond Baby

0

Hazelnut

A tiny brown nut; perfect for your tiny brown pooch

-1

Chiquita

Means little girl in Spanish; A popular choice of name chosen by celebrities

-1

Tinkerbell

A perfect Chihuahua name inspired by Paris Hilton

-1

Xena

Because your Chi is a Warrior Princess

-2

CeCe

A mini name to suit a pampered pooch

-2

Vanilla

A color inspired name and a sweet flavoring used in custard or ice cream

-3

Vida

The name of actress Demi Moore's Chihuahua

-3

Evita

Inspired by Madonna; One of three Chihuahuas owned by the star

-3

Rosita

Inspired by Madonna; deriving from the flower rose

-3

Kitty

A cute name; sometimes used to describe a kitten

-3

Gabbi

Derived from the French name Gabrielle, for a pup with tons of spark

-5

Karen

An original name and the name of Christina Ricci's Chihuahua

-6

Thumbelina

A cute name for your mini pet; Inspired by Paula Abdul's Chihuahua
Community Dogs with Chihuahua Names
Bella rae-jean
Female
Chiweenie
Aberdeen, MD
Personality
Loveable
regal
Playful
Energetic
Sociable
Observant
Stubborn
Social
Fast
Sweet
Perceptive
Friendly
Personable
High-spirited
Persuasive
Vocal
Timid
Intense
Comforting
Expressive
Cuddlebug
Loving
Protective
High-minded
Sassy
Persistent
Anxious
Obedient
Intelligent
Intuitive
She reminded me of a princess..the Beautiful Belle of the Ball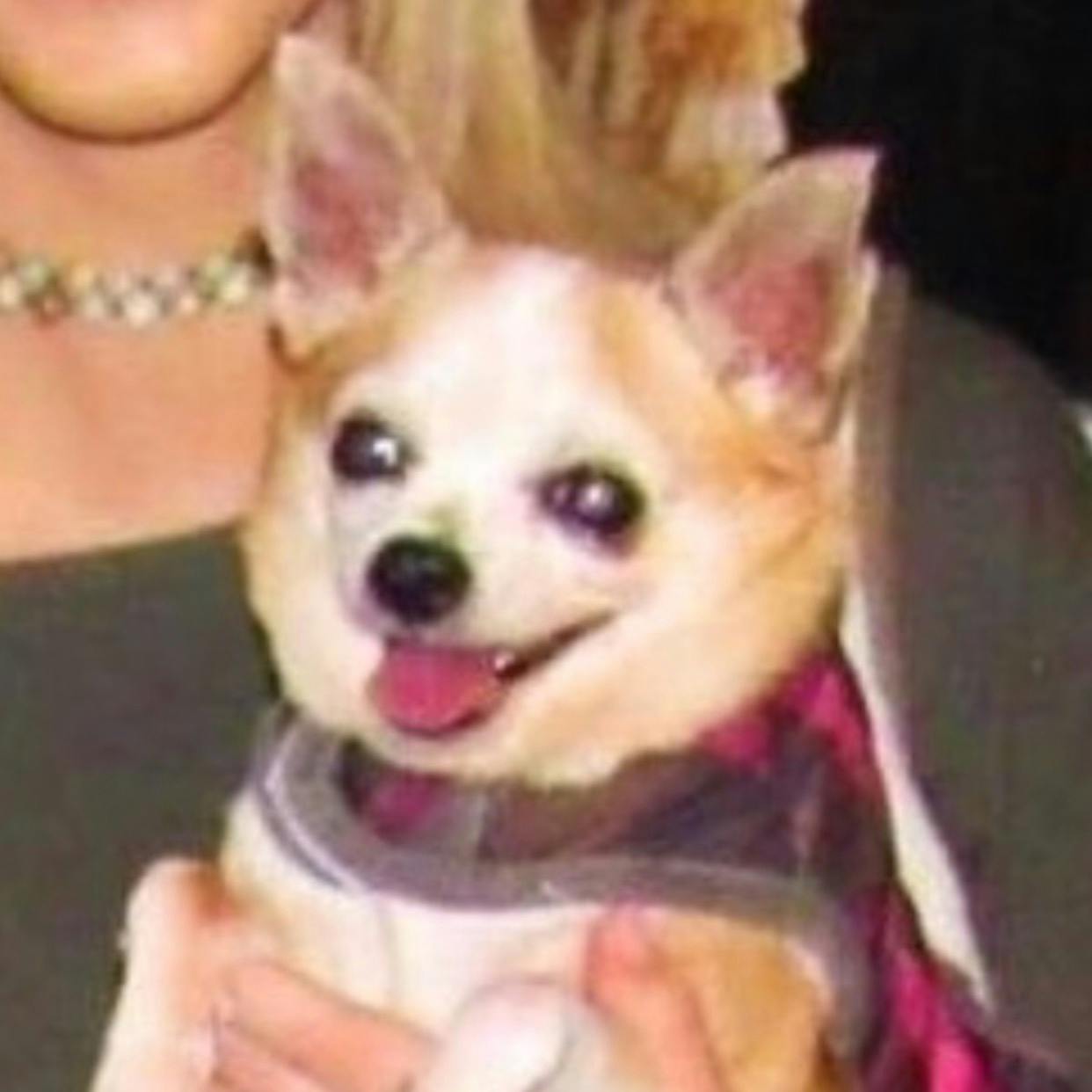 Missy
Female
Chihuahua
Batesville, MS
Personality
Princess
Playful
Sweet
Spoiled
The breader named her and we liked it!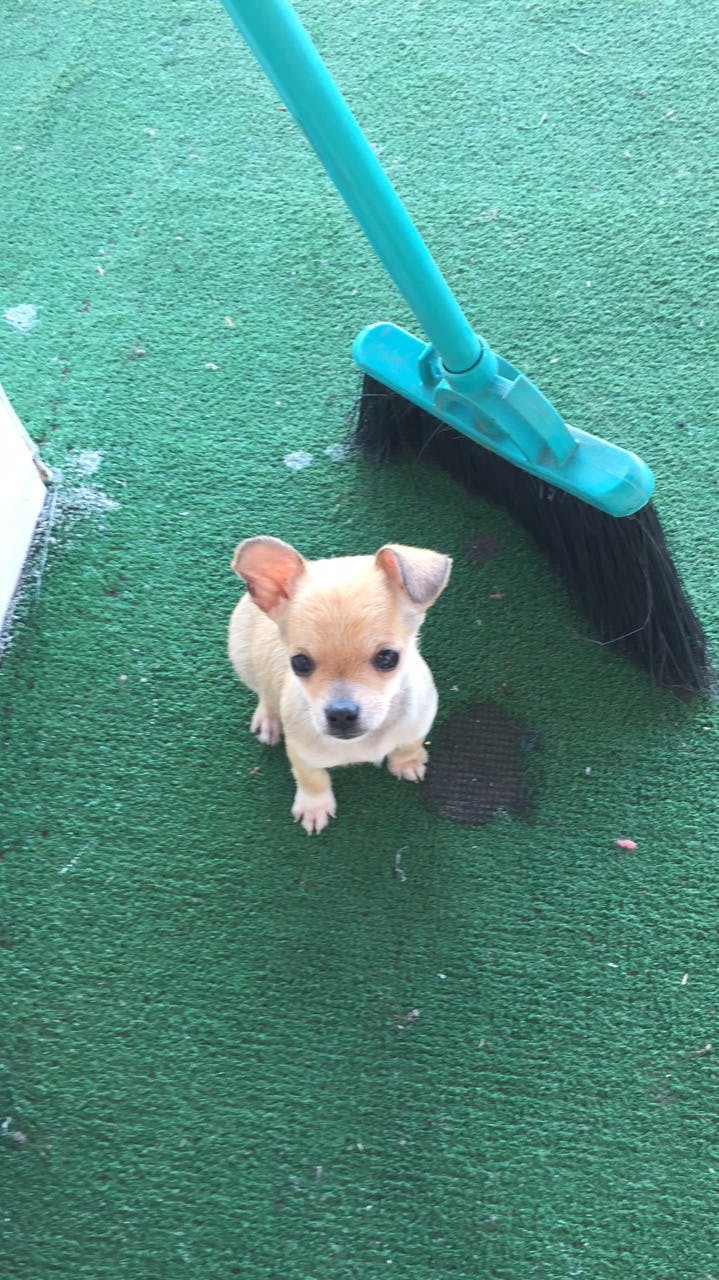 Cuco
Male
Chihuahua
Rossville, TN
Personality
Cooperative
Playful
Fun-loving
One of my favorite singers at the time was called "Cuco" and it somehow fit him. It's mostly a nickname for people but it sorta felt like it fit him.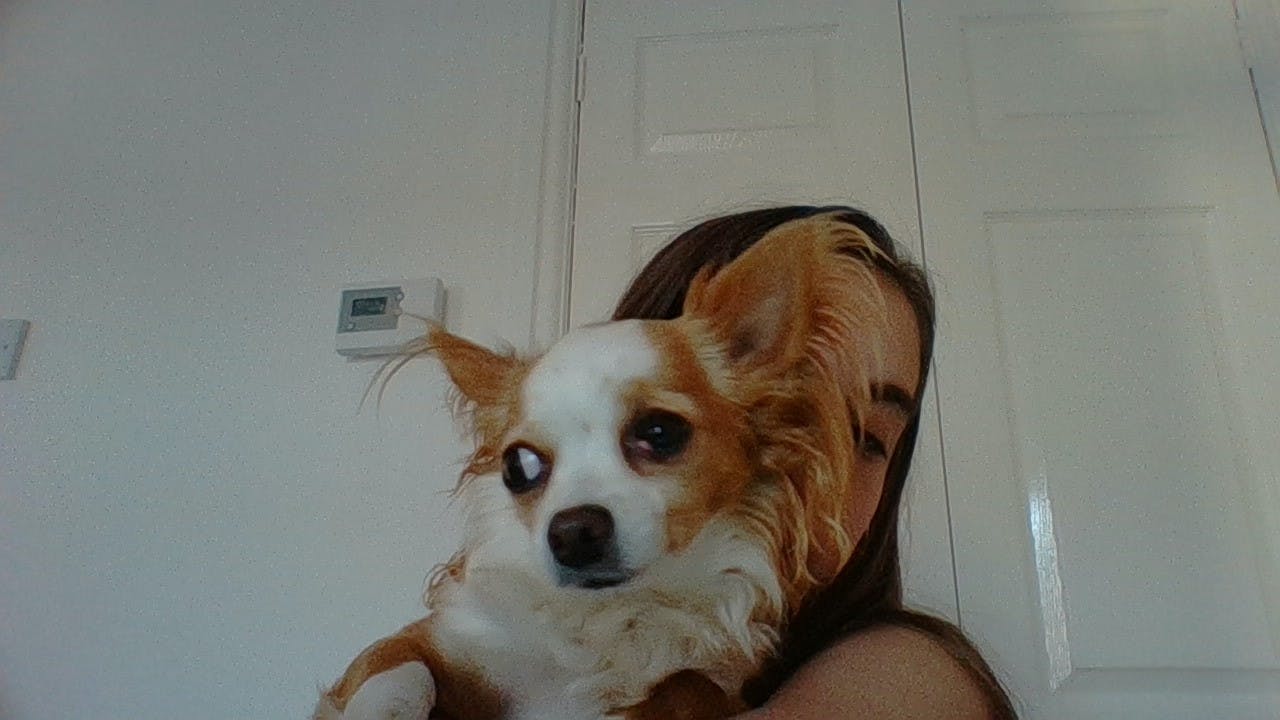 Baby
Female
Chihuahua
Renfrew, PA
Personality
Quiet
Sweet
Cute
Jealous
Centre of attention
The place we adopted her from didn't have a name for her but they were calling her 'Baby' because she was the smallest in her litter and the name stuck.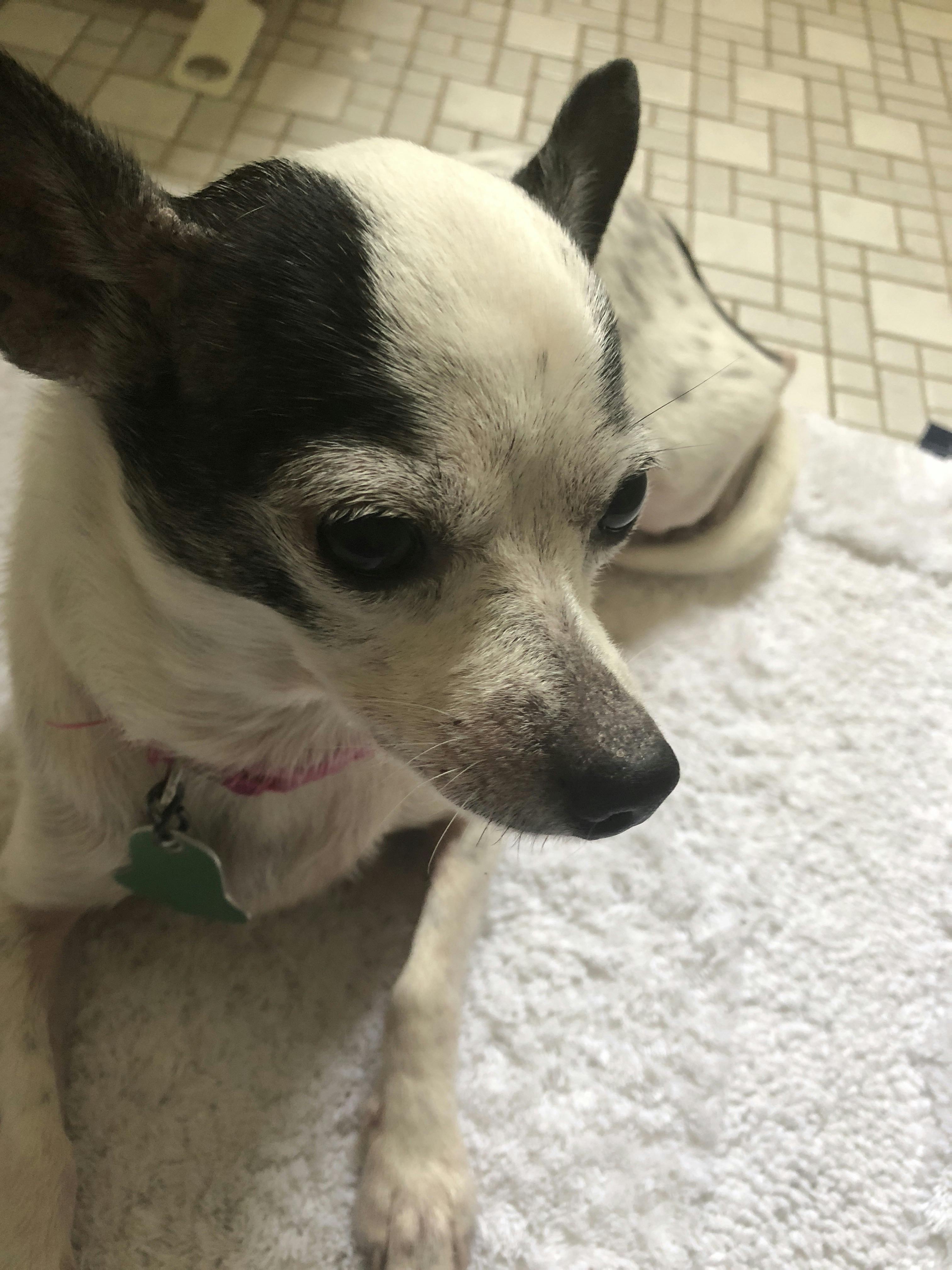 Rose
Female
Chihuahua
Philadelphia, PA
We got her from a friend who couldn't keep her, so we don't know how she was named!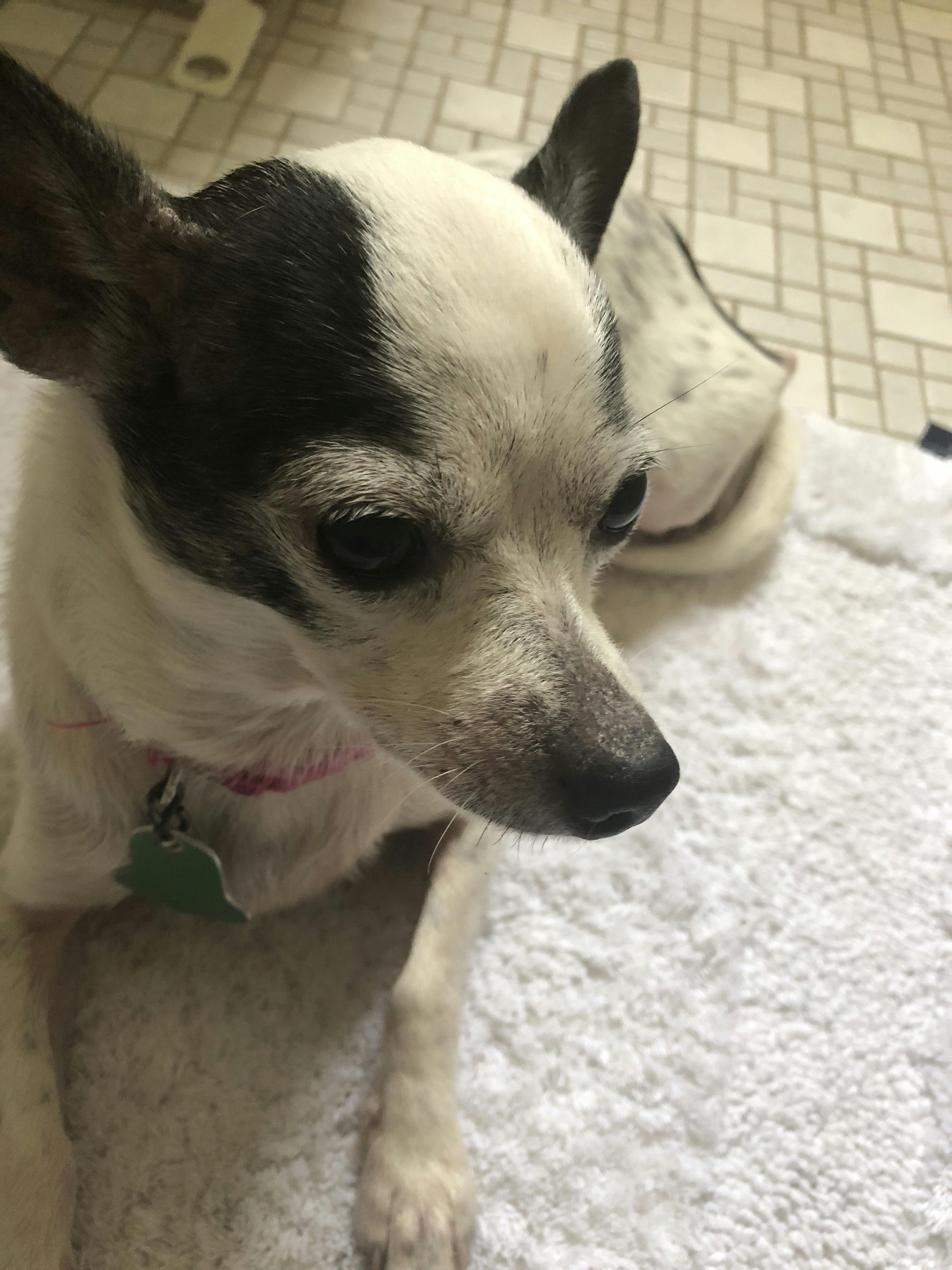 Rose
Female
Chihuahua
Philadelphia, PA
We got her from a friend who couldn't keep her, so we don't know how she was named!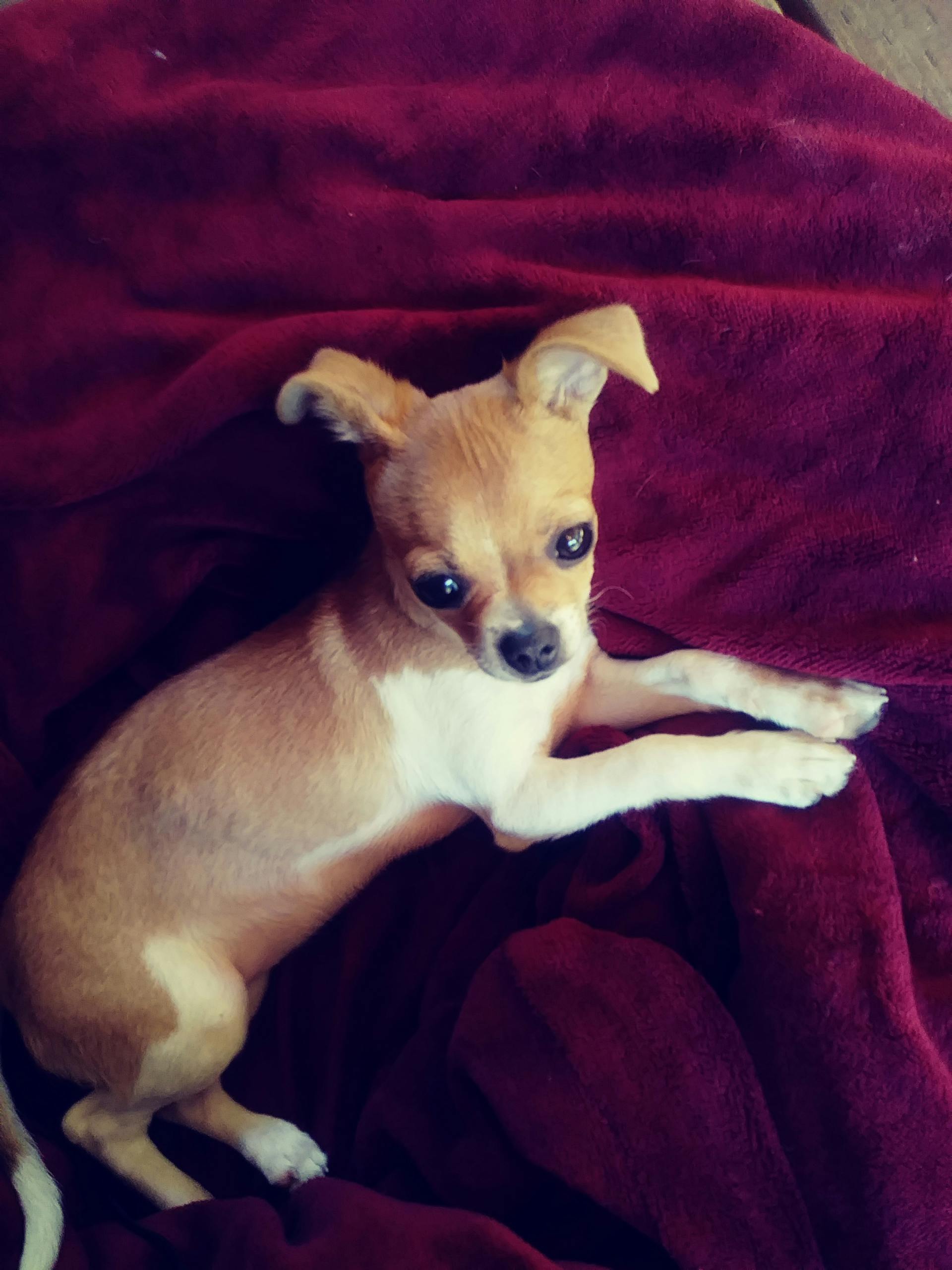 Abbi
Female
Chihuahua
Snohomish, WA
Personality
Alert
Playful
Spunky
Curious
Cuddle bug
She came to me as Josie, but wanting to name her myself, I started with Gabi (one that talks A lot) because she's quiet. During 1st nite I woke with name Abigail Grace stuck in my head. Now she is my 💕 ABBI 💕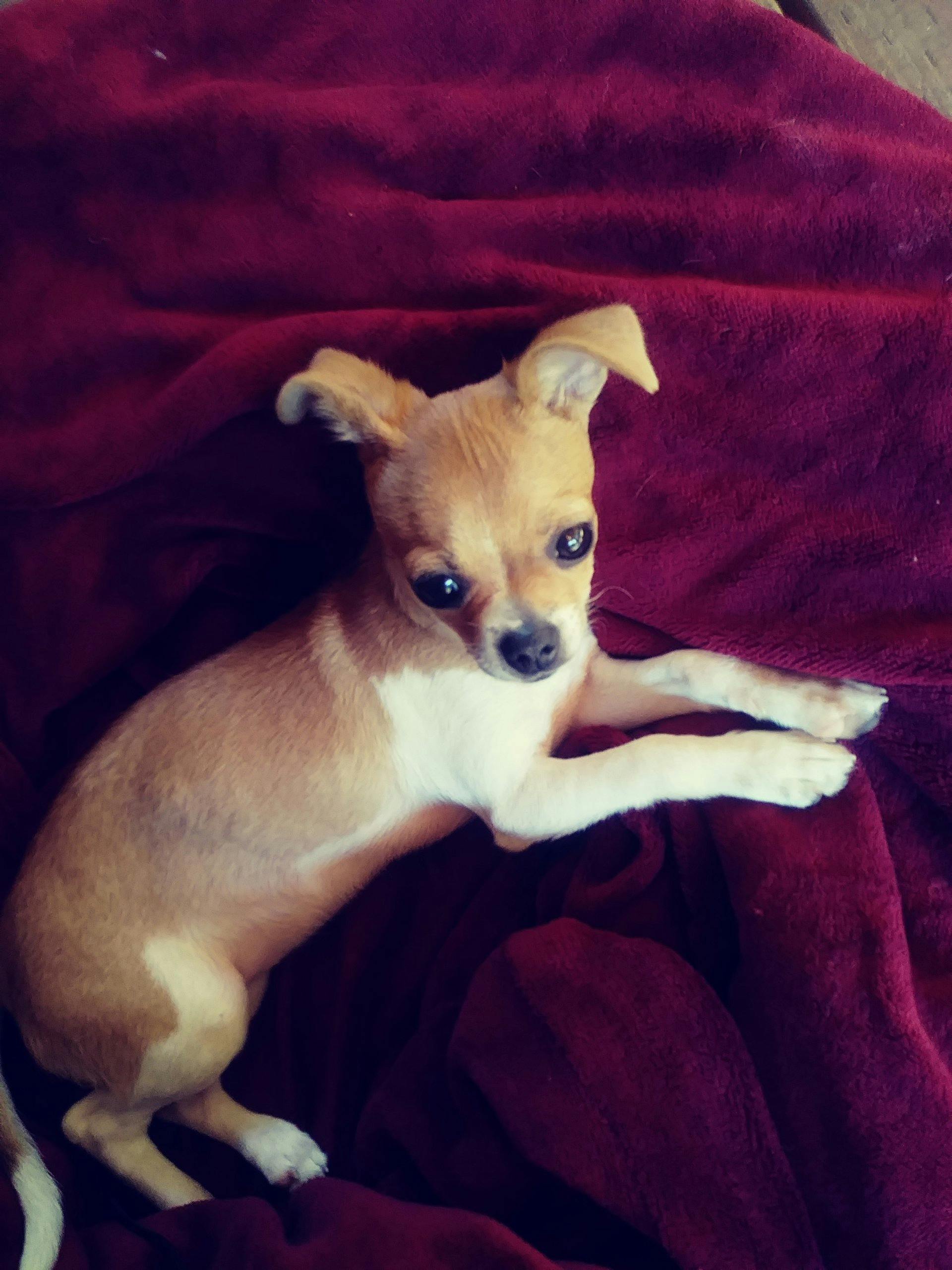 Abbi
Female
Chihuahua
Snohomish, WA
Personality
Alert
Playful
Spunky
Curious
Cuddle bug
She came to me as Josie, but wanting to name her myself, I started with Gabi (one that talks A lot) because she's quiet. During 1st nite I woke with name Abigail Grace stuck in my head. Now she is my 💕 ABBI 💕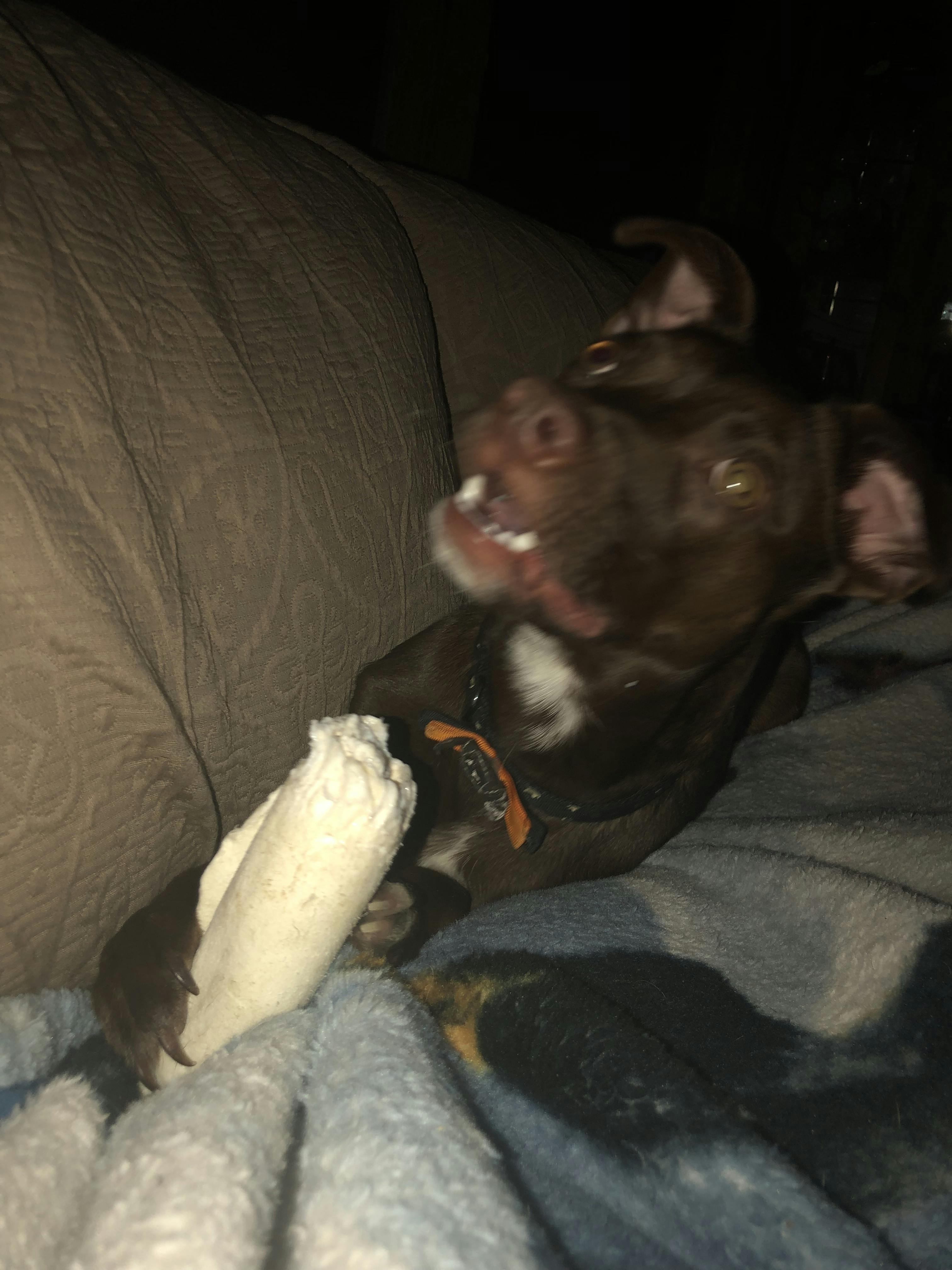 Mocha
Female
Chihuahua
Sioux City, IA
Personality
Loves to snuggle
Energetic
Trainable
lovey
She was such a bundle of energy and I like coffee so I named her mocha
Roxy
Female
Boxer Shepherd
Independence, KY
Personality
Fun-loving
Funny
Happy
We did not name her her first owner Sam did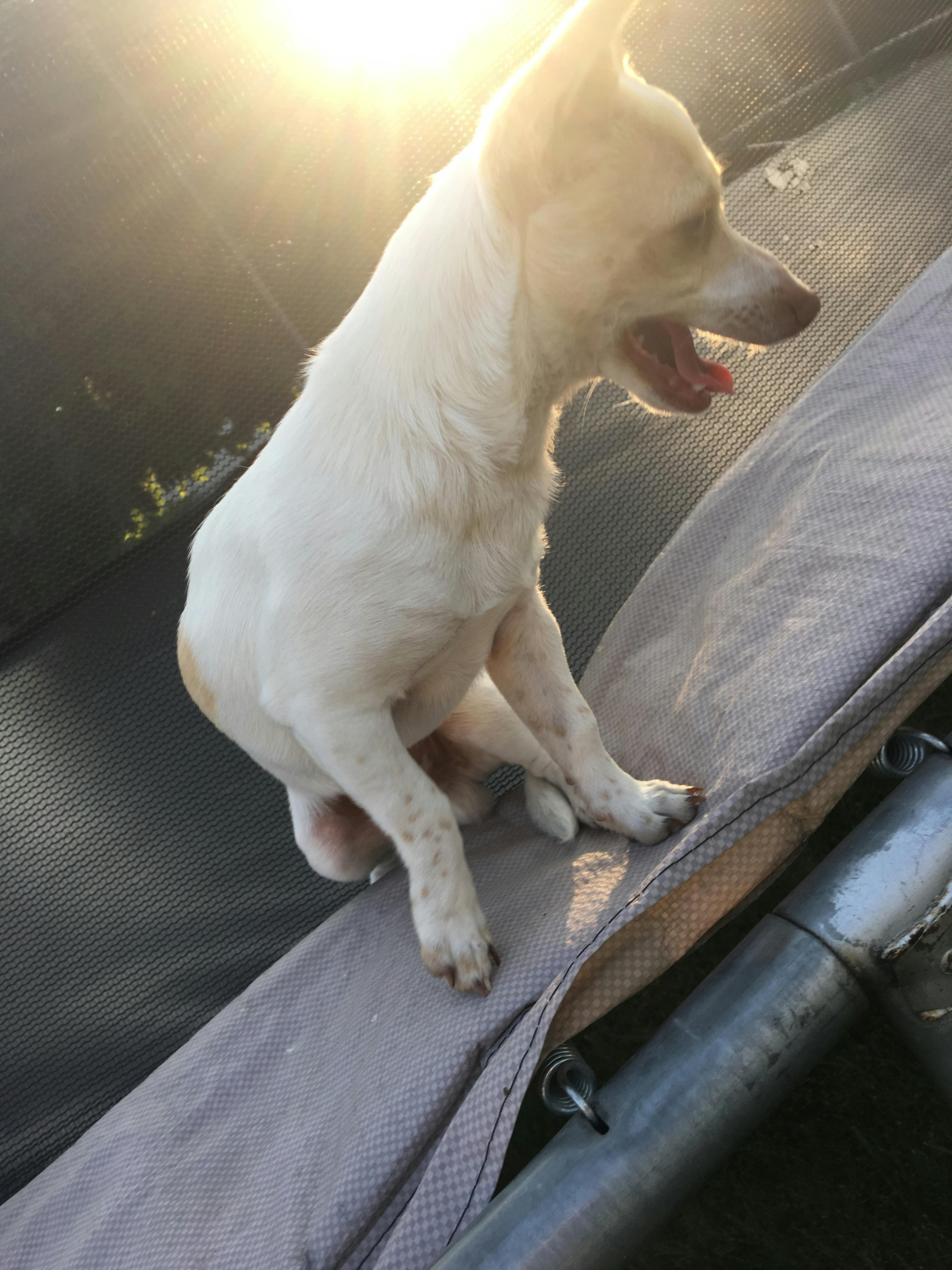 Papi
Male
Chihuahua
Grandview, WA
He was named after my friend dog