Introduction
Cookies are one of those classic comfort foods that when paired with a tall glass of milk, just reminds people of home. The warm sugary smell wafting through the house as they bake is enough to make anyone's tail wag! If you are a cookie lover, you may very well have the desire to take that cozy comfortable feeling and experience it every day through your dog's name. Due to the fact that there are so many variations of cookies out there, choosing a cookie themed name is actually a great place to start when diving into the world of monikers for your new pet. Both sweet and charming, cookie names is bound to be a list that has something to offer for everyone.
Cookie Inspired Dog Names in Pop Culture
Featured Famous Dog With a Cookie Inspired Name
Cookie
The platform known as "YouTube" has pretty much exploded in popularity over the last few years. While it used to just be a place for creators to go and share the hobbies that they love and enjoy doing everyday, it has now become more of a TV experience; with the creators becoming their own form of "famous". It is in this world of short shows and creativity that we find our spotlight dog, Cookie. 
Cookie is a 3 year old French Bulldog with short little legs, large ears, and an even bigger heart. Cookie's owner and dog mama, Rosanna Pansino, films a serious of videos known as "Nerdy Nummies" which deals with showing viewers how to bake delicious, nerdy theme treats once a week. As you can imagine, Rosanna (also known as Ro) most likely chose the name "cookie" for her beloved pooch because she thoroughly enjoys baking cookies, tarts, cakes, and many other yummy goodies! Based on the coloring of Cookie, who is a lovely tan color with little black toes and a black muzzle, her coat was also absolutely perfect when it came to matching that of a chocolate chip cookie; just the right amount of golden brown with big chocolate chips! 
Just like with many dogs who get the chance to share the spotlight with their owner, Cookie is a much loved and very photogenic pooch. Both Instagram and Facebook have seen the wonderful puppy friendly birthday cakes and treats that Rosanna likes to make for Cookie and her friends on their special days. These tasty creations always look good enough to dive right into (if you are a dog, of course). Cookie has been with Rosanna since she was a tiny puppy, so lots of cameras and being dressed up in fancy outfits aren't subjects that she shies away from; which makes photo shoots seem really easy. Especially if Cookie gets a special treat out of it. 

Perhaps if you have a French Bulldog like Rosanna, you may think a name such as "Cookie" or "Chip" may be perfect for your pet as well. There's no requirement for your dog to be famous in order to rock a cookie themed name; and we are totally positive about that! Picking a cookie themed name is great fun due to how many different kinds are available from all over the world and how interesting each one is. No matter whether you prefer fruity cookies or slightly salty biscuits, there is something somewhere for everyone. That same principal applies to dogs, so why not combine a totally fantastic name to a totally fantastic pup? 
Cookie Inspired Dog Name Considerations
Whether you like your cookies crunchy, gooey, or as just plain dough, there is no doubt that these delightful desserts are delicious in any form! Interestingly enough, even brownies are considered to be a type of cookie known as a "cookie bar". This means that if you are the type of person who loves rich chocolate molded into a soft and mouthwatering bar, then you are still a cookie person as well. Knowing this, we can dive into the cookie themed name list with full confidence that there is most likely a name for everyone.
When choosing which cookie name would be best for your sweet companion, coat color may be the primary factor that comes into play. For instance, if you have a black and white dog (perhaps a Collie or Boston Terrier) the name "Oreo" is a great choice. This is a super popular cookie that is almost like a potato chip; it's impossible to have just one! So if your black and white dog has a sweet, or even slightly salty, personality that is just hard not to love, this name may be perfect for him. Another example of a great cookie themed name would be "Biscuit". In England, cookies are commonly known as Biscuits. So if you have an Old English Sheepdog, for example, the name "Biscuit" would be an excellent choice! Traditional, cute, and perfect for either a female of male, you definitely can't go wrong with a name like this one. 
Male Cookie Inspired Dog Names
Votes
Name
Vote
9

Biscuit

An English name for cookies

6

Brownie

A moist and heavenly chocolate cookie bar

5

Oreo

Two thin chocolate cookies that sandwich a thin layer of cream

5

Butter

Not only an ingredient in cookies, but also a type of shortbread cookie known as Butter Cookies

3

Chip

An ingredient used in many different cookies and include chocolate chips, butterscotch chips, and white chocolate chips (to name a few)

3

Buddy

Short for Buddy Bars, which are peanut butter filled wafers

3

Teddy

Short for Teddy Grahams which are small graham cracker cookies in the shape of bears

2

Benne

A Sesame Seed Cookie

1

Amaretti

A small, crunchy cookie with an intense almond flavor

1

Graham

Short for Graham Cracker

1

Mocha

A flavoring that can be used in cookies

1

Milano

A thin layer of chocolate surrounded by two crunchy biscuit cookies

1

Whoopie

A Whoopie Pie is made of cream filling sandwiched between two small chocolate cakes

0

Peanutbutter

The main ingredient in Peanut Butter Cookies

0

Strudel

A spiral cookie that is commonly filled with fruit

0

Pistachio

A small green nut that is used for crunch and flavoring

0

Wafer

A thin, lightweight cookie with a lot of crunch

0

Jaffa

A biscuit sized cake that is comprised of three layers including a sponge base, a layer of orange jam, and a chocolate covering

-1

Monster

Monster Cookies are large cookies filled with things such as oatmeal, M&Ms, chocolate chips, and raisins

-1

Buckeye

Peanut butter fudge dipped partially in chocolate

-2

Almond

A common flavoring in cookies such as Almond Joy cookies and Almond Butter Crunch cookies

-2

Biscoff

A delicious crunchy cookie with a great caramelized flavor

-2

Amos

Famous Amos cookies are small, bagged chocolate chip cookies

-2

Fudge

Intense chocolate flavor that is a common feature in brownies

-2

Raisin

A dehydrated fruit that is commonly used for texture and fruity flavor

-2

Tim-Tam

An Australian chocolate biscuit that is made up of two layers of chocolate cookie filled with chocolate cream filling, then covered in more chocolate

-2

Bourbon

The Bourbon Biscuit is made of two dark-chocolate flavored biscuits that sandwich chocolate buttercream filling

-3

Macaron

Pronounced (ma-ca-ron) and made with meringue, sandwiching a layer of cream

-3

Pepperidge

A brand of cookies that make Milano cookies and much more

-3

Rosketti

Traditional Chamorro cornstarch cookies
Female Cookie Inspired Dog Names
Votes
Name
Vote
4

Nilla

Nilla Wafers are vanilla flavored wafer cookies

3

Cookie

A small cake made from stiff, sweet dough

3

Sugar

Common ingredient in cookies

3

Honey

An ingredient that can be just an additive or the star of the show, such as in Old German Honey Cookies

3

Lady

Short for Lady Fingers

3

Pumpkin

A cookie flavor that is typically paired with chocolate chips and popular during the fall months

3

Coco

Chocolate

2

Nutella

Nutella cookies are delicious creations that use the Hazelnut spread, Nutella as a primary ingredient

2

Blossom

A peanut butter cookie with a Hershey's kiss in the middle

1

Snickerdoodle

A fluffy cookie rolled in cinnamon sugar

1

Madeleine

Small, shell shaped sponge cakes

1

Sandy

Pecan cookies rolled in powdered sugar

0

Linzer

A vanilla almond wafer cookie with a hint of lemon and filled with jam

0

Marie

A rich tea biscuit

0

Praline

A drop cookie that has pralines and chopped pecans

-1

Biscotti

Long Italian almond biscuits commonly dipped in a drink

-1

Abernethy

A type of biscuit

-1

Oatmeal

A common ingredient in cookies such as Monster and Oatmeal Cookies

-1

Gingersnap

A cookie that is flavored with powdered ginger, cinnamon, molasses, and nutmeg

-1

Butterscotch

Soft, chewy cookies that are filled with butterscotch flavor and butterscotch chips

-1

Hazelnut

A warm nutty flavoring for cookies that can also add texture when chopped into the dough

-1

Tart

Small cookies that can be filled with jam or cream

-1

Molasses

A thick, dark brown syrup that is derived from sugar

-3

Aniseed

Cookies made with a lemon zest, anise seed, and lemon extract flavor

-3

Divinity

A confection that is made with sugar, egg whites, and corn syrup while being flavored with things like vanilla or peppermint

-3

Finikia

A Greek cookie

-3

Pizzelle

A traditional Italian waffle cookie

-3

Lorna

A square shaped shortbread cookie

-3

Anisette

An Italian cookie

-4

Macaroon

The American word for a dense, chewy, flourless cookie that is usually made with coconut
Community Dogs With Cookie Inspired Names
Oreo
Male
Yorkshire Terrier
Royse City, TX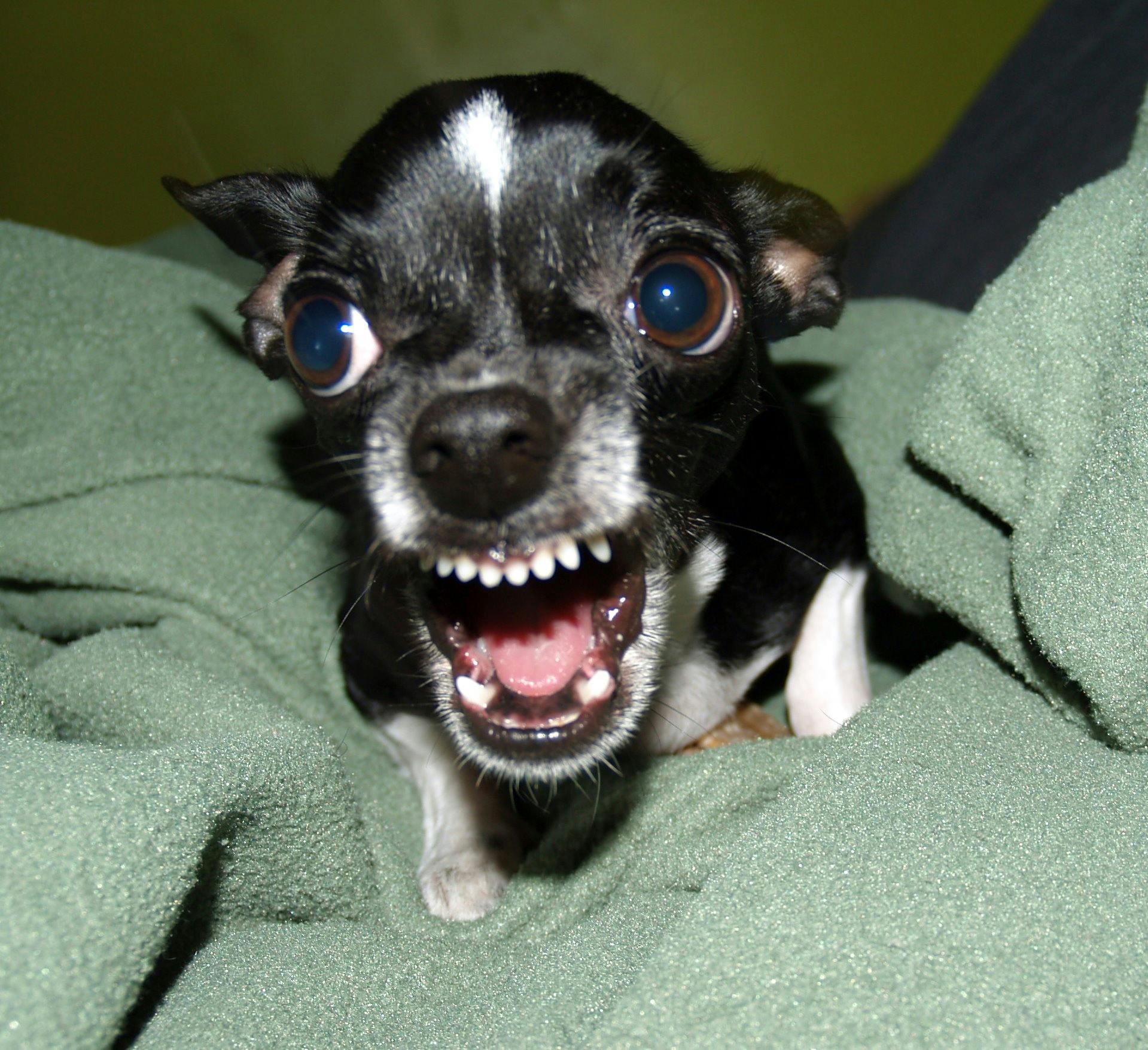 Ass
Male
Chihuahua
Indiana, PA
Personality
Domineering
asshole
Was a little asshole, so I named him asshole