Introduction
A new dog in the family brings on the "name" debate: What should you call your dog's name? Sometimes if it is a personal dog you get to choose whatever you like, but a family dog is where everyone has a say and arguments can arise. 
The best way to overcome this is to first get to know your dog. He or she won't suffer if they don't have a name within five minutes of stepping inside your home. The name, "puppy" will do for now while you consider all options. 
The best way is to choose from a list of names that are based on its personality. Is your dog fit and fast on their feet? If so, a name that means action such as Frisky or Dynamo would be appropriate. But how about a dog that is inky black in color all over? How about Jet, Tar or Nerissa (Italian for black haired) for a name. This list will help you find an appropriate name for your black dog, some are quite unique but they are easy to say which means your dog will understand and get to know the sound of its name. Then it is only a matter of deciding between the family as to what is the best name. 
If you are still arguing after a day or two, everyone should write the name they love down and put it in a hat. Then draw a name out, and that is it for your lucky pooch.
Dog Names Meaning Black in Pop Culture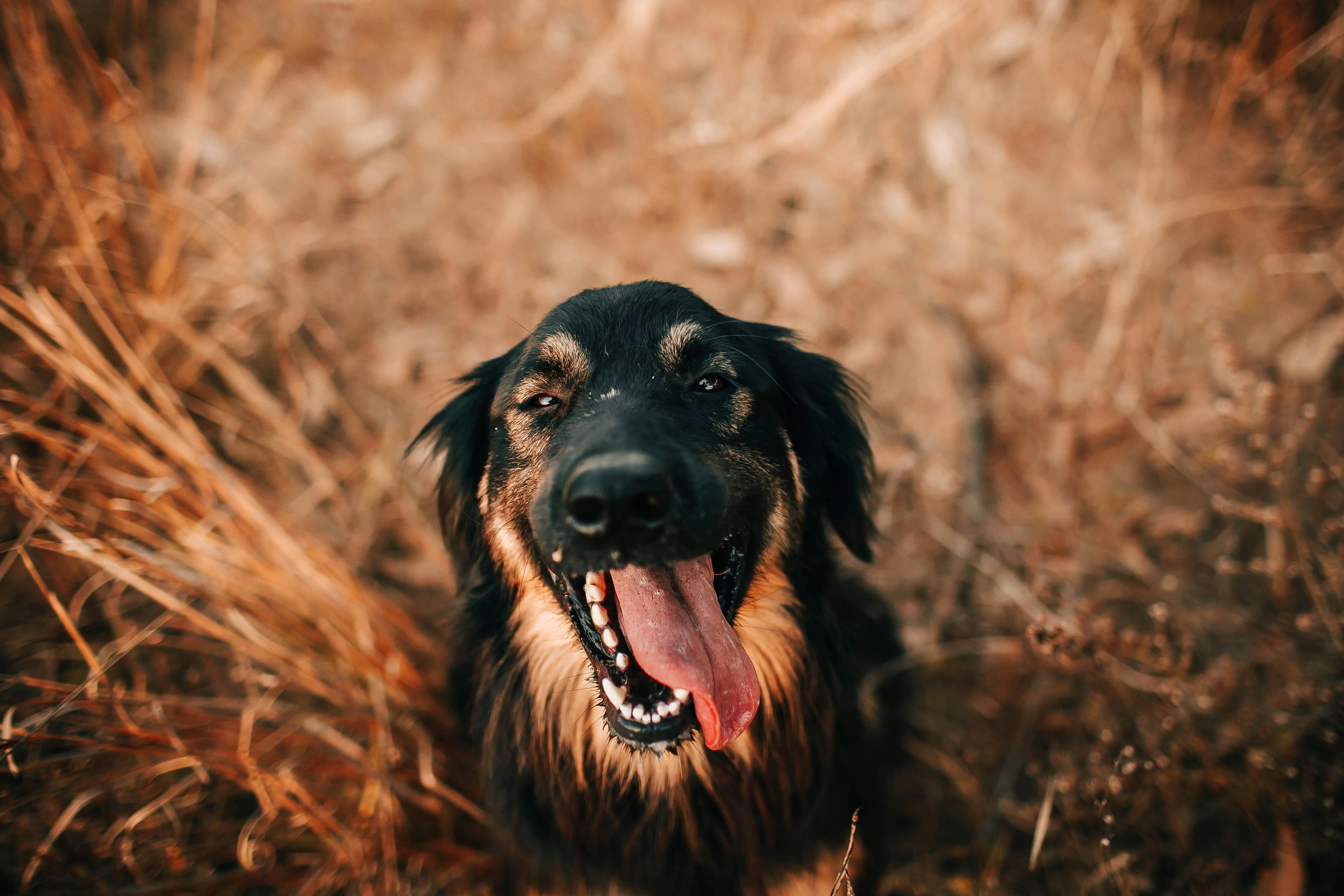 Featured Famous Black Dog
Swansea Jack
Jack was a black Retriever with a longish coat who lived in the North Dock River Tawe area of Swansea with his owner, William Thomas. There was a bit of a mix up regarding his dog breed as he was often reported as being a Newfoundland dog, possibly because that was where he was born. Jack always responded to cries for help from the water, diving into the treacherous water and pulling the unfortunate person to safety at the dockside. 
Swansea Jack is credited for saving over 27 lives from people in difficulty in the dark black sea. He soon became a celebrity and was awarded the silver collar, then had the prestigious 'Bravest Dog of the Year' awarded to him in 1936. He received the silver cup from the Lord Mayor of London, and is still the only dog that was awarded two bronze medals. 
After his death, a memorial monument was erected on the Promenade in Swansea near St. Helen's Rugby Grounds. In 2000, Swansea Jack was named 'Dog of the Century' by the Newfound Friends of Bristol who train domestic dogs in aquatic rescue techniques. How appropriate that this black dog was so brave in the dark sea, and is now a testament to canines in the field of rescue. This story highlights how the dog seems to be programmed to want to help - they are empathetic and respond immediately to those in difficulty with no regard for their own safety at all. They seem to be totally giving and love to serve.

Another dog that is black in color and - well - is a hero of sorts, is the canine character in the popular Harry Potter series of movies and books. Fang is the name of the huge boisterous dog portrayed in the Harry Potter movie and who was owned by Hagrid - a huge man himself. He was supposed to be a large Boarhound but was portrayed by a Neapolitan Mastiff. Imposing in appearance, Fang played the part of a cowardly dog and seemed happier when doing nothing or licking his friend's faces than being heroic. Large, black, and a giant of a dog, he was featured in the Harry Potter and the Deathly Hollows movie and participated in the Battle of Hogwarts. He was last seen running away from all the action and although it is implied that he survived, he was never seen again. 
Perhaps he is still running? Just goes to show that large and imposing doesn't necessarily mean vicious. While Fang plays an out-of-character part for a dog (they are usually very heroic), it lends a touch of comedy to the movie with his cowardly behavior.
Dog Name Meaning Black Considerations
There are certain things to consider when choosing a dog's name. First, a dog's name has to be easy to say. One or two syllable names are the easiest but you don't have to stick with those. Just make sure it is easy to say and sounds sensible when combined with the commands that you will train your dog with. 
For a dog that is black in color, when selecting his name you can consider a few things. For example, do you want to give him a name meaning black which has to do with nature? In that case, maybe Ebony, for the hardwood.  Or an animal may lead you to a black name, as in Panther for the black panther. You will know what fits with your dog's character. A big, tough Rottweiler who is going to be trained as a guard dog wouldn't really suit Baby as a name (unless you consider it funny). Instead, they would suit a strong sounding name meaning black, like Makvala. A Chihuahua is more suited to a name such as Melanie, which means "dark". Put some time and thought into your dog's name and make it one you can both be proud of and happy to live with for many years to come.
Male Dog Names Meaning Black
Votes
Name
Vote
6

Shadow

A black shadow produced by the light of the moon

6

Phantom

A ghost who is hard to see in the dark

3

Bear

As in black bear - perfect for a large shaggy black dog

3

Nero

Latin for dark or black haired

3

Knight

The black and mysterious black knight from the Middle Ages

3

Ninja

A covert agent or mercenary in feudal Japan - they wore black robes

3

Ebony

A valuable black wood; it is a great name for a jet black dog

2

Noir

Meaning a dark event such as a mystery or crime movie

2

Oreo

A black biscuit with cream in the middle - yum

2

Kuro

A Japanese word meaning black

1

Assam

An Indian province famous for its black tea

1

Zorro

A Spanish legend/hero who wore black clothing and a black mask

1

Jet

As in Jet Black of course

0

Corbin

This name means crow - like the bird the black crow

0

Pirate

After the black deeds accomplished under the pirate flag

0

Smudge

A cute name for a small active black dog

0

Bronson

Means son of a dark man

0

Darth

After Darth Vader from Star Wars fame - he loved to dress in black

0

Demon

A dark deity from the afterworld

-1

Gothic

After the Germanic people who often wear all black - it could be shortened to Goth

-1

Duggen

This name is Irish in origin and means black

-1

Omen

A dark omen is not pleasant but the name is cool regardless

-1

Pepsi

A fizzy black drink - a great name for a hyperactive black dog

-1

Charcoal

The fuel used in the popular weekend BBQ

-1

Beetle

As in a black beetle

-3

Marmite

After the black sandwich spread

-3

Tuxedo

For an elegant and well mannered dog

-3

Kerwin

Gaelic name that means little black one; ideal for a small dog

-3

Guinness

A dark Irish stout brewed in Dublin

-4

Tarmac

Usually a black tar used for the sealing - very tough and strong
Female Dog Names Meaning Black
Votes
Name
Vote
6

Raven

Glossy black hair like the bird it is named after

5

Storm

After the dark stormy skies that warn of an impending weather event

3

Leila

Arab word meaning as black as the night

1

Cinders

As in Cinderella and her clothing that was almost black with the soot

1

Kala

In the Hindi language it means black, which is perfect for a female dog

1

Nerissa

A lovely Italian name meaning black haired

1

Brena

Irish for raven hair

0

Melanie

This means dark and suits a tiny black dog

0

Blackberry

Not the phone but the delicious blackberry fruit

0

Pepper

Black pepper that will make you sneeze but is delicious on a meal

0

Dahlia

This gorgeous flower comes in a shade of black

0

Misty

Some mists can be so thick they blot out everything

0

Pango

A Maori name for black or a black out - from New Zealand

0

Latte

Strong espresso coffee that will hype anyone up

0

Kanika

Kenyan for black material - what a soft lovely name to bestow on your dog

0

Hershey

Most chocolate fans would know this delicious dark treat

0

Krasa

Which in Russia means beauty, perfect for your jet black dog

0

Cerny

A Czechoslovakian name for black

0

Inky

Dark black ink that is used by artists

0

Brena

This lovely name means she with the raven hair

0

Sheba

The African Queen of Sheba who is mentioned in the Bible

0

Morticia

The character from the TV series The Adams Family - she had long flowing black hair with a silver stripe

0

Elvira

Mistress of the dark

0

Kahlua

A dark delicious coffee flavored liqueur from Mexico

0

Velvet

Soft black velvet - sounds like a Labrador's soft silky coat

0

Dusk

That time of the evening when darkness takes over the sky

0

Magic

It could be black magic but more likely for a dog it would be magic to capture your heart

0

Cerin

This short and sweet Gaelic name means little dark one

0

Devaki

Indian name for black hair on a female - perfect for your dog

0

Jetta

A Latin name for jet black
Community Dogs With Names Meaning Black