Introduction
Polar Bears are gorgeous, mysterious creatures that spend their days in the frozen wastelands of the world. If you can imagine how magical it would be to witness a Polar Bear emerging from the belly of a blizzard, stepping forward in all their glory, then you can imagine how the Inuit people felt when they witnessed these beautiful creatures. In fact, the Inuit were so impressed by the Polar Bear, that they viewed them as mythical beings that carried a human soul on Earth for a short time after someone passed away. They even have a Polar Bear god in their lore! Because of this, a lot of the names that you will see on this list are from the Inuit language and represent not only the bear itself, but also the characteristics that they deemed most important of the Polar Bear.
Dogs Names Meaning Polar Bear in Pop Culture
Featured Famous Dog with a Name Meaning Polar Bear
Nanook
Our spotlight dog of the day shows off the compassion, vigilance, and determination of the Polar Bear through his actions. Nanook (whose name literally means "Polar Bear" in Inuit) is a white Alaskan Husky. This gorgeous dog is a rescue animal and lives with his owner, Scott Swift, in Girdwood, Alaska. Swift first saw Nanook outside of Walmart one day at an adopt-a-pet event. Taking him home, Swift didn't realize just how much good this sweet pupper was about to do in his lifetime. Because Swift and Nanook live right next to a popular trailhead, called Crows Pass, the pair frequently saw people passing by their home. While this wasn't a big concern to Swift, it was quite important to Nanook. 
You see, this white savior was out to save lives; more than even his owner was aware of. Because Swift trusted Nanook, the dog was able to just roam about on the trail as he pleased. And it's lucky that he was able to do so, because on multiple different occasions, Nanook saved injured or lost hikers. One specific hiker incident that made the news was with Amelia Milling, who was a student at the Rochester Institute of Technology, and completely deaf. She had gone out for a three day solo-hiking adventure on Crows Pass and unfortunately lost her footing at one point in the trip, sliding down the icy mountainside for 600 feet. Although frazzled, she wasn't terribly injured and it was at that time Nanook showed up out of nowhere. He helped to guide Milling back to the trail where she was able to slowly make her way back down the mountain. 

The story doesn't end there, however, as Nanook ended up saving Milling's life a second time. It was just a few miles after they had started walking back down the trail, when Milling slipped again and fell into the icy river. Shocked and hurt, Milling struggled against the frigid water. Nanook wasted no time, and jumping into the cold water alongside Milling, he helped paddle her to shore. Not surprisingly, Milling felt that she couldn't go much farther decided she would simply crawl into her sleeping bag and lie there until she felt better and ready to continue. Of course, that was extremely dangerous in her condition as hypothermia could kick in; and Nanook seemed to know that. He kept licking Milling, attempting to warm her up and keep her awake. Realizing that there was something more serious going on, Milling called for help on her satellite messenger and fought to stay awake until the helicopter arrived. Thankfully, due to Nanook's help, she survived and made a full recovery! It is wonderful how Nanook showed the courage and intelligence of his namesake, the Polar Bear, to save more than one person on that trail. 
Dog Name Meaning Polar Bear Considerations
Perhaps the most obvious choice that comes to mind when considering one of these names is the color of your dog. If they are white, that may be one of the reasons why you are here! Another popular choice for a name that means Polar Bear would be the breed of dog. For instance, cold weather breeds such as the Siberian Husky, Malamute, Alaskan Husky, Samoyed, and American Eskimo Dog are just a few examples of dogs that would fit this moniker category perfectly. Of course, any breed can sport a Polar Bear name, however, because these mentioned breeds were typically used by people like the Inuit (or others in cold weather environments) they are a natural choice. One other consideration to keep in mind when choosing a name for your pup is personality. Because the Inuit people cherished so many of the bear's qualities (such as strength, motherhood, courage, cunning, and playfulness to name a few), if your dog has one of these characteristics, then they will also be an excellent fit for this category. For example, the name "Amka" is Inuit for "one who has a friendly spirit". This would be perfect for any dog who loves people, is playful, and captures that part of the Polar bear.
Male Dog Names Meaning Polar Bear
Votes
Name
Vote
9

Frost

A handsome and mysterious name that would fit well on a white furred dog

7

Bear

A self explanatory name for any dog that is large enough to carry the moniker well

4

Kayi

One of the 100 Inuit words for snow meaning "drifting snow"

3

Nanook

Inuit word for "Polar Bear"

3

Indigo

A beautiful blue color, and a great name to represent the actually blue coat of the Polar Bear

2

Bode

A galaxy that can be found within Ursa Major

1

Thalarctos

Another name for Polar Bear

1

Talini

An Inuit word that means "snow angels" which is a way that they picture the Polar Bear

0

Zeus

The Greek god had an affair with Callisto in one story, and to protect her from Hera, he turned her and his son into constellations

0

Olwen

A Welsh name that means "White foot print"

0

Blue

This name references the blue coat of the Polar Bear

-1

Bane

The Whale's Bane is another title for the great Polar Bear

-1

Yura

This Unisex Inuit name means "one who is beautiful" which reflects the grace of the Polar Bear

-1

Yutu

An Inuit name meaning "to claw"

-1

Dipper

The Big Dipper is part of the Ursa Major constellation, which looks like a bear

-1

Nootlin

An Inuit word for snow that means "snow that doesn't stick" such as how the Polar Bear doesn't stick to one area

-1

Auberon

A Germanic name that means "Noble or Royal Bear"

-1

Kuruk

An American, specifically Pawnee, name that means "bear"

-1

Urso

An Italian name meaning "bear" that also works well with the idea of Ursa Major

-1

Turin

Originating from the Celtic word "artos" which means "bear"

-1

Major

Ursa Major is the big bear constellation in the sky

-1

Ptolemy

The Greek astronomer who catalogued Ursa Major in the 2nd century

-1

Arcas

The son that Callisto (who was turned into Ursa Major for punishment) had with Zeus

-2

Tornaurssuk

Tornaur for short, this is the Polar Bear god of the Inuit people

-2

Isbjorn

A Norway name for the Polar Bear meaning "the Ice Bear"

-2

Aput

One of the many Inuit words for snow

-2

Atiqtalaaq

This name can be shortened to Talaaq and means "Polar Bear cub" in the Inuit language

-2

Toklo

An Inuit name that means "He who is spontaneous and versatile" just like the Polar Bear

-2

Bjorin

A name of Germanic origins that means "bear"

-2

Arthur

An English name meaning "bear"
Female Dog Names Meaning Polar Bear
Votes
Name
Vote
3

Kuma

This cute name is Japanese for "bear"

2

Shiya

A gorgeous word for snow from the Inuit language meaning "snow at dawn"

2

Lumi

This super adorable name means "snow"

1

Alaska

Fitting for any dog with white fur

1

Inuit

The people who highly respect and even worship the Polar Bear

1

Akna

The Inuit goddess of childbirth and fertility; something that was appreciated in the Polar Bear

1

Espen

This Norse name means "Bear of God"

1

Sotla

This sweet name means "snow sparkling with sunlight" in the Inuit language

1

Eira

This name means "snow" in Welsh

0

Floe

The Sailor of the Floe is another super cute alternative name for the Polar Bear

0

Nukilik

Or Nuki for short, this name means "one who is strong" in Inuit

0

Nuniq

A form of "Nanook" which means "Polar Bear"

0

Tootega

An old woman deity in the Inuit religion who could walk on water; like how Polar Bears appear to on ice floes

0

Uki

This Inuit name means "survivor" which is a highly admired trait of the Polar Bear

0

Naklin

One of the many Inuit words for snow meaning "forgotten snow"

0

Akitla

This name means "snow falling on water"

0

Snow

A simple yet beautiful name for a white dog

0

Attie

A Celtic name that means "strong as a bear"

0

Callisto

The beautiful Nymph in Greek mythology who was turned into the Ursa Major constellation

0

Azurine

A gorgeous name meaning "Sky-blue; a variant form of name Azure"

-1

Ursa

This moniker is for the Bear constellation Ursa Major

-1

Beliy

Beliy medved is another name for the Polar Bear

-1

Rotlana

Another Inuit word for snow that means "quickly accumulating snow"

-1

Turi

A Spanish name meaning "bear"

-1

Star

The northern star is the tip of the Ursa Major constellation's nose

-1

Minora

A moniker worthy of the Ursa Minor constellation

-1

North

The Ursa Major constellation lies in the northern sky

-1

Pin

The Pinwheel Galaxy can be found in side the Ursa Major constellation group

-1

Adrasteia

Another Nymph that cared for Zeus while he was young and is associated with Ida, Ursa Minor

-1

Lapis

Lapis lazuli is a beautiful blue stone that represents the blue coat of the Polar Bear
Community Dogs with Names Meaning Polar Bear
Faith
Female
Husky
Toronto, IA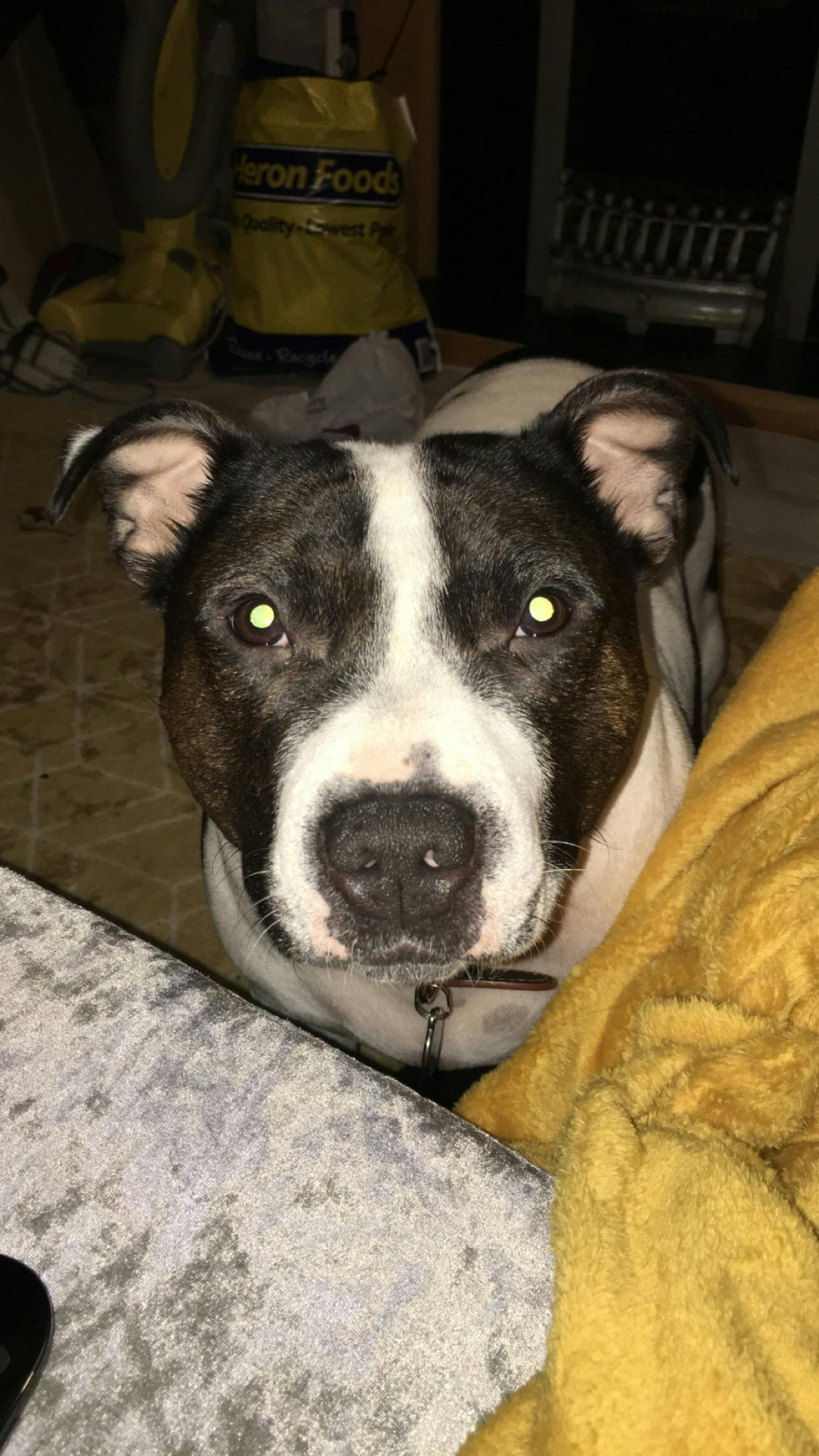 Bruno
Male
Staffordshire Bull Terrier
Bishop, GA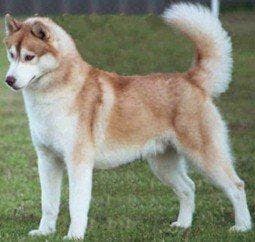 Creightos
Male
Husky
Ohio City, CO
I was walking one day and my dog started running and playing with a squirrel.