Introduction
For many people, books and literature is an important part of their lives, and they celebrate this by naming their dogs after fictional characters or the authors who crafted them.  The options for literary-inspired dog names is boundless and guided by one's personal favorites.  For many people, literature characters are like old, steady friends who can revisit over and over again as the years pass.  Dog owners may wish to honor their dogs and their favorite literary pieces by selecting a name that befits the disposition or appearance of their dog.  Or, dog owners may just have a favorite literary reference they have to use, no matter how the fit.
Literary Inspired Dog Names in Pop Culture
Featured Famous Dog with a Literary Inspired Name
Banga
Dogs in literature are prevalent from sad stories such as Where the Red Fern Grows and Old Yeller to literary masterpieces.  Some satires masterpieces feature dogs as well, such as Mikhail Bulgakov's The Master and Margarita and Kurt Vonnegut's reoccurring dog character, Kazak, first seen in The Sirens of Titan.  
The Master and Margarita is hailed as perfectly capturing the heart, soul, and life of the Russian people living under the dark regime of Stalinism and may also be considered one of the greatest masterpieces of the 20th Century.  Though the novel takes place in two settings, modern-day Russia in the 1940's and the days leading to the crucifixion of Yeshua Ha-Nozri (Jesus Christ), the two time periods are masterfully interconnected by time and space in the third part of the novel.  The second setting is where Baga, the dog is introduced and involves the immortalized Pontius Pilate, the procurator of Judea and condemner of Yeshua Ha-Nozri.  Pilate is plagued by his decision to condemn Yeshua Ha-Nozri and spends eternity in deep contemplation with his faithful dog Banga.  Banga, while in Pilate's lifetime, was the only creature that loved Pilate.  Banga did not leave Pilate's side during the entirety of his two thousand years of contemplation.  When the two settling are brought together, the Master, a Russian author who tells the story of Pontius Pilate, is given the opportunity to free Pilate from his torment with the truth of his words.  The Master does so by proclaiming Pilate free, and both Pilate and his faithful dog Banga run off together down the path of moonlight to rejoin Yeshua Ha-Nozri.  
If Banga seems a little too heavy a name for your dog, another satirical work by American author Kurt Vonnegut may be called for.  Zazak is a Doberman Pinscher guard dog, a space dog, and even a seeing-eye dog who appears in several of Vonnegut's novels.  The re-use of the same characters was a particular style of Vonnegut though the stories were not necessarily connected.  Kazak makes for a great Doberman Pincher's name or any other dog name given by a Vonnegut loving dog owner.     
Literary Inspired Dog Name Considerations
There are very few considerations dog owners need to make when selecting a literary name for their new pooch.  Overall, just about any size or breed of dog can fit into a literary-inspired name reference.  However, some names are better suited to different types of dogs.  Overall, dog owners should consider what their canine companion would look like if he or she were human.  This is helpful in determining if the name fits and should be relatively easy for most readers considering they use a vast deal of imagination during reading.  For example, Atticus is a reference to Harper Lee's Atticus Finch.  Lee's Atticus is a man of tall character who agrees to defend Tom Robinson, a black man, in a criminal case.  Atticus is hailed as America's most noted literary hero and while any dog might share his name, consider naming a large, loyal dog this classic name.  Some dog owners may wish to name their dog after one of their favorite authors.  If you already have your dog, consider his color, size, and disposition.  Shelley is a great name for a large female dog considering Mary Shelley wrote Frankenstein.  Fitz, after F. Scott Fitzgerald, is more fitting for a small Terrier type or a possibly a red-colored dog.  The beauty of the literary-inspired dog name is that there are hardly any restrictions or even great considerations to make.  Go with your heart and have fun.
Male Literary Inspired Dog Names
Votes
Name
Vote
11

Atticus

Harper Lee's Atticus Finch from To Kill a Mockingbird, dubbed an American hero

9

Kazak

American satire writer, Kurt Vonnegut's, reappearing dog character

7

Holden

Holden of The Catcher in the Rye

7

Binx

Walker Percy's Binx Bolling, a New Orleans stock broker

6

Dantes

Dantes from The Count of Monty Cristo

6

Santiago

Hemingway's The Old Man in the Sea

5

Pip

Charles Dickens's Pip from Great Expectations

4

Hamlet

William Shakespeare's masterpiece

4

Fitz

Reference to American author F. Scott Fitzgerald

3

Yossarian

The protagonist in Joseph Heller's Catch 22

2

Archer

From Edith Wharton's The Age of Innocence

2

Watson

Sir Arthur Conan Doyle's character from the Sherlock Holmes series

2

Huck

American satire novelist, Mark Twain's Huckleberry Finn

2

Banga

Pontius Pilate's faithful Hound in Mikhail Bulgakov's The Master and Margarita

1

Kerouac

Beatnik author of On the Road

1

Rhett

Frankly, guys with this name "don't give a damn"

1

Poirot

Agatha Christie's legendary Belgian detective

1

Copper

A reference to David Copperfield

1

Gandalf

The Grey, then White Wizard of Tolkien's Lord of the Rings series

1

Scout

The name of one of Atticus Finch's children in To Kill a Mockingbird

0

Bob

A Wheaten Terrier from Agatha Christie's The Dumb Witness

-1

McMurphy

From One Flew Over the Cuckoo's Nest

-1

Macbeth

Another William Shakespeare masterpiece

-1

Oliver

Charles Dickens's Oliver Twist

-1

Brett

Hemingway's Brett from The Sun Also Rises

-2

Mr Darcy

Every girl's dream boat and Jane Austen's most well known male character

-2

Hemingway

Great American novelist

-2

Ichabod

The protagonist in Washington Irving's The Legend of Sleepy Hollow

-2

Kilgore

One of Kurty Vonnegut's characters

-2

Pilgram

From Vonnegut's Slaughterhouse-Five
Female Literary Inspired Dog Names
Votes
Name
Vote
8

Pippi

A reference to Pippi Longstockings

6

Harper

Harper Lee wrote the single-most important American novel of 20th Century, To Kill a Mockingbird

6

Shelley

Mary Shelley wrote Frankenstein

6

Beatrice

One of Shakespeare's functional lovers in Much Ado About Nothing

6

Phoebe

From the Catcher in the Rye

6

Rosaline

Shakespeare's female protagonist in As You Like It

5

Jo

Louisa May Alcott's Josephine, a fictional authoress from Little Women

5

Agatha

Agatha Christie's novels are the most translated in history

5

Flossie

One of the Bobbsie twins

4

Lolita

Vladimir Nabokov's Charlotte "Lolita" Haze from Lolita

4

Blanche

From a Street Car Named Desire

4

Hester

Hester from The Scarlet Letter

4

Hazel

The protagonist from Flannery O'Connor's 1952 novel, Blood Wise

4

Charlotte

One of the famed Bronte sisters

2

Emily

Another of the famous Bronte sisters

2

Ursula

Anthropologist and Science Fiction write of dystonia novels

2

Coredelia

A fictional character in William Shakespeare's tragedy, King Lear

2

Bridget

Bridget Jones had quite a diary

2

Heidi

A fictional work by Swiss author Johanna Spyri

1

Celie

From the Color Purple

1

Margarita

Mikhail Bulgakov's Margarita from The Master and Margarita

1

Jane

Jane Eyre or Jane Austen, take your pick they're both amazing

1

Zora

African-American novelist and shorty story writer

1

Alice

The main character in Alice in Wonderland

0

Daisy

F. Scott Fitzgerald's Daisy from The Great Gatsby

0

Blume

Get light-hearted with Judy Blume

0

Estella

Charles Dickens's Estella from Great Expectations

-1

Wendy

Miss Wendy Moira Angela Darling of Peter Pan

-2

Elinor

Jane Austen's Elinor from Sense and Sensibility
Community Dogs with Literary Inspired Names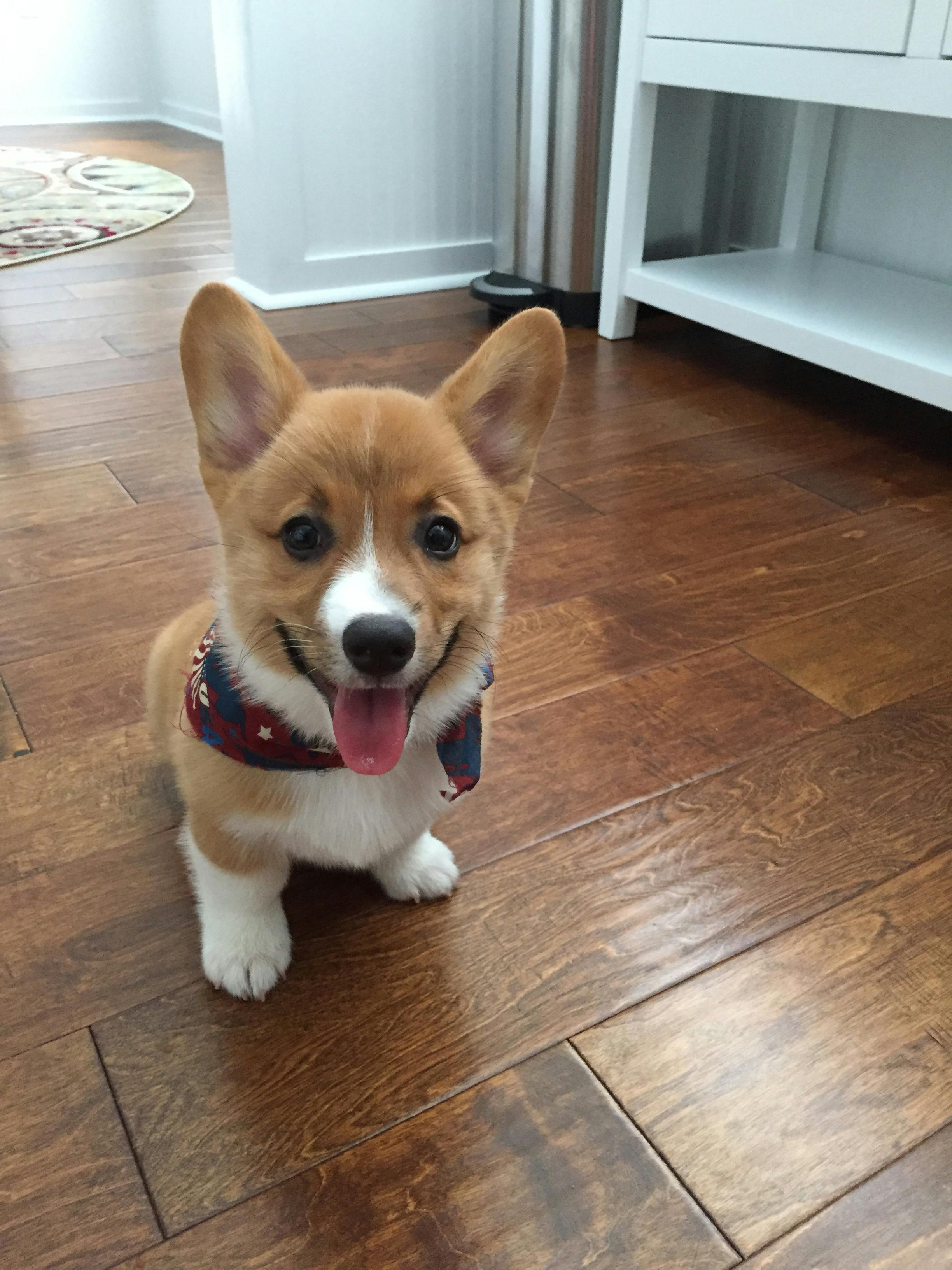 Pip
Male
Pembroke Welsh Corgi
Columbia, MD
Named Pip for my fav book, Great Expectations.