Introduction
The Portuguese Water Dog is an ancient breed of dog, originating from the coast of Portugal.  This breed of dog is great in water and was initially used to aid fisherman, and they are excellent swimmers.  In 1297, a monk wrote of a dying sailor who was rescued by a black coated dog with rough hair and he was referring to the Portuguese Water Dog.  If you are bringing a Portuguese Water Dog into your home and need to choose a name, this guide is perfect for you.  Choosing the right name is so important, because our pets often become our family and we need them to have a fitting name that will suit them forever.  Read on for name inspiration!

Portuguese Water Dog Names in Pop Culture
Featured Famous Portuguese Water Dog
Bo
The Portuguese Water Dog was first recognized by the American Kennel Club in 1983. Although their ancestry can be traced back for centuries, they were almost extinct in the 20th Century.  Vasco Bensaude, a shipping magnate from Portugal, actually began a breeding program and saved the breed.   The American Kennel Club states that this breed is affectionate, adventurous and athletic, and ranks them 51st most popular breed in America.  This is quite popular, and these canines, who are thought to be a relative of the Poodle, became even more popular when Portuguese Water Dog, Bo, found himself living in the White House with the Obama's. 
The name Bo is Slavic, meaning living.  Bo was born in 2008, and he was a gift to the Obama family, given to them by US Senator, Ted Kennedy.  This breed is said to be hypoallergenic which suits the Obama family due to their daughter's allergies.  In 2013, Bo was joined by a female companion of the same breed, named Sunny.
As the 'First Dog', Bo has been in the spotlight on several occasions.  Senator Kennedy himself owns three of his own Portuguese Water Dogs: Sunny, Cappy and Splash.  He has also authored a children's book named My Senator and Me: A Dog's Eye View of Washington, DC.  Sources suggest that this is written from the viewpoint of his companion, Splash. 
The Portuguese Water Dog is also said to be a grade A student; they train really easily as they are eager to please.  This breed is versatile and is known to be very active on both land and water.  They fall into the working group of dogs, and their webbed feet means that they are excellent at swimming. Portuguese Water Dog, Girella, works as a model and has often been photographed with musicians.  You can buy a soft, plush, handmade Girella as a stuffed animal on the Big Furry Friends website.
This breed is sometimes referred to as Cao de Agua in Portugal, which roughly means dog of the water and that is because this breed helped fisherman who worked fishing in the Atlantic Ocean.  Today, this breed makes an excellent pet as they are independent, friendly and family orientated.  They are great with children, but remember, they need to be kept busy both physically and mentally, so plenty of agility, play and walks should keep your canine fit and healthy. 
Portuguese Water Dog Name Considerations
When considering a name for your new Portuguese Water Dog, you should choose carefully.  Write down a list of names that you feel drawn to.  You can go back to your list later to see which one you prefer. There are considerations you can make when choosing a name for your pooch, for example, you could choose a name inspired by its Portuguese heritage. For example you might be inspired by Vasco Bensaude and name your pooch Vasco.
You might feel inspired by the Obama dogs and name your pooch Sunny or Bo.  Maybe Ted Kennedy's companions Splash and Cappy have your attention, or perhaps it's Girelle, the Portuguese Water Dog model. Ocean inspired names are also a possibility with this pooch, as they are water dogs. Names like Pearl, Nemo, Sailor or Skipper could be a suitable choice.  Color is also another option to consider as the Portuguese Water Dog is often seen in black, white and brown.  Names like Jett, Rusty and Cloud are great names inspired by color. You could also be inspired by the Portuguese Water Dog's wavy coat and choose names like Shaggy, Curly or Frizzy. For more name inspiration, check out the lists below. 
Male Portuguese Water Dog Names
Votes
Name
Vote
6

Smoky

Color inspiration for the grey or black colored pooch

5

Bo

From Slavic origin meaning living; inspired by Bo of the Obama family

4

Rusty

Another name inspired by color; a brownish red color

4

Scout

For the resourceful and independent pooch

4

Rocky

For the pup that loves the rocky beach

3

Rio

The Spanish name for river

2

Curly

Just like your Portuguese Water Dog's coat

2

Tide

The rising and falling of ocean or sea waters

1

Triton

A demi-god and son of Neptune

0

Ocean

Because your pooch loves to swim in the ocean

0

Pilot

Of American origin, meaning ship operator

0

Splash

Inspired by Senator Kennedy's Portuguese Water Dog

-1

Vasco

Inspired by Vasco Bensaude who saved the Portuguese Water Dog from extinction

-1

Shadow

This name can be inspired by color

-1

Scuba

For the pooch who loves swimming

-1

Paddle

Great for the canine who glides through the water easily

-2

Skipper

A skipper is a ship captain or master

-3

Jett

Inspired by the color black; Jet Black is an English drummer

-3

Hook

A fishing inspired name

-3

Guppy

A small South American fish

-4

Bay

A small body of water set off a larger body

-4

Cloud

Because your pooch is a fluffy cloud

-5

Nemo

Like our favourite and brave clown fish

-5

Poseidon

Inspired by the Greek sea god

-5

Tackle

Inspired by fishing tackle and the Portuguese Water Dog's link to fishing

-5

Cappy

Inspired by Senator Ted Kennedy's Portuguese Water Dog

-5

Oyster

A mollusk usually found in the sea

-5

Flash

For the fast pup who is quick as a flash

-5

Port

A place for ships so that they are secure from the storms

-6

Aquarius

Latin meaning water bearer
Female Portuguese Water Dog Names
Votes
Name
Vote
6

Misty

Covered in mist or dew

3

Pearl

After the beautiful gem found in the sea

2

River

The name for a body of flowing water leading to the sea or ocean

1

Ginger

Inspired by the reddish brown spice

1

Dory

Inspired by the forgetful fish from Finding Nemo

0

Coral

Inspired by the coral reef

0

Precious

Because your pooch is your precious companion

-1

Ariel

Inspired by Disney's Little Mermaid

-1

Fiji

Inspired by the Fiji islands

-1

Rain

Because your Portuguese Water Dog loves water

-1

Lake

A body of water surrounded by land

-2

Sailor

Of American origin meaning boat person

-2

Stormy

Ideal for the boisterous pooch who loves exercise

-2

Wave

Inspired by the ocean waves

-2

Sunny

Inspired by the Obama's Portuguese Water Dog

-2

Cleo

Of Greek origin meaning to acclaim

-2

Mizu

A Japanese word meaning water

-2

Butterfly

For the dog who likes to swim; butterfly swimming stroke

-3

Gracie

Means grace from God

-3

Shell

For the dog who loves the coast and beach

-3

Girelle

Inspired by the Portuguese Water Dog who works as a model

-4

Portia

A name of latin origin meaning Roman clan name

-4

Praia

Capital of Portuguese Cidade de Praia and Cape Verde

-4

Venus

Your lovable pooch should be named after the goddess of love

-4

Zara

Of English origin meaning princess

-4

Reef

A range of rocks lying at the water's surface

-6

Netty

Inspired by fishing nets as the Portuguese Water Dog aided fishermen

-7

Evian

Inspired by the famous bottled water

-7

Titanic

Inspired by the famous ship

-7

Atlantic

Inspired by the Atlantic Ocean
Community Dog's With Portuguese Water Dog Names
Buster
Male
Portuguese Water Dog
Easton, MO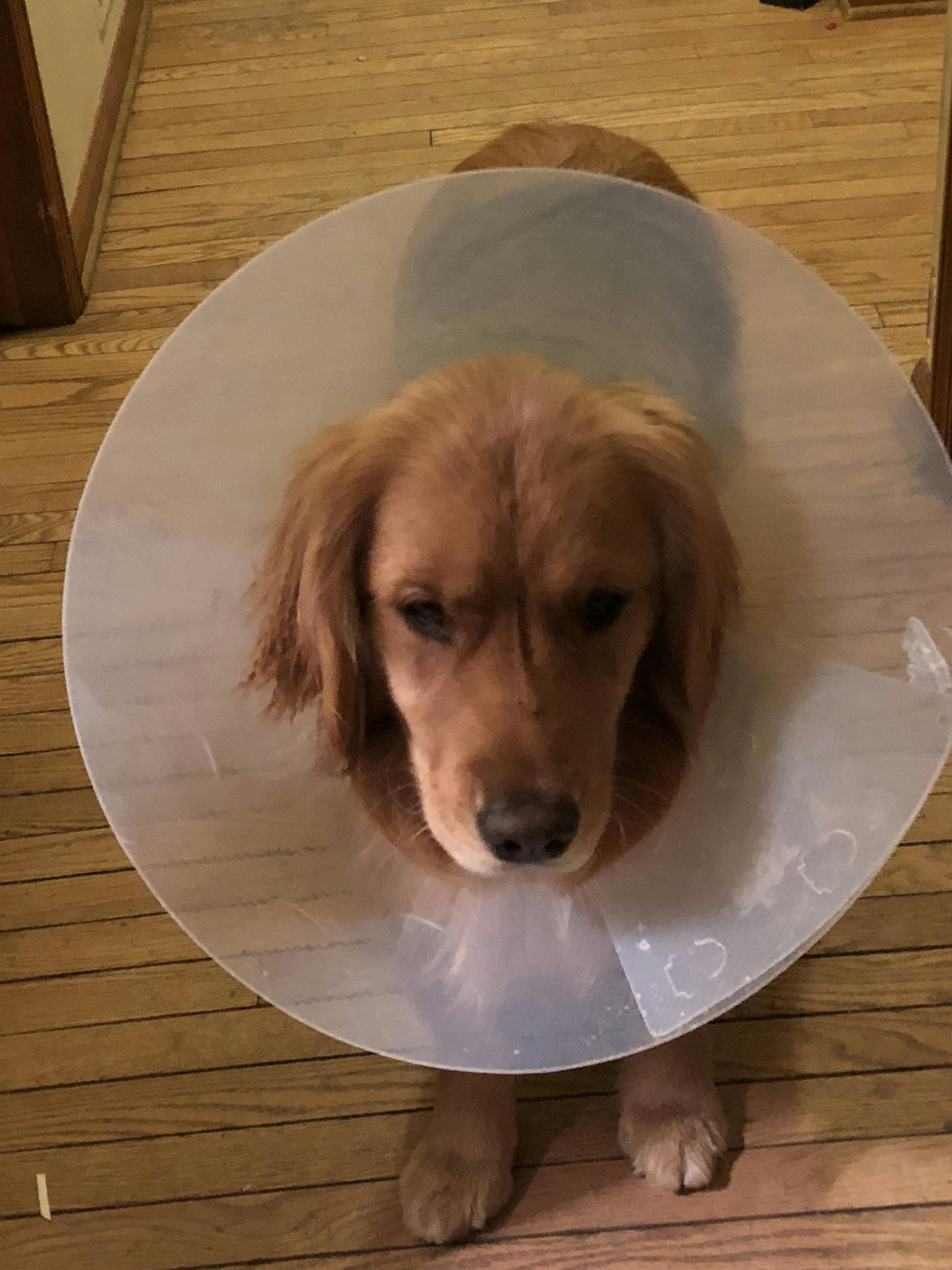 Penelope
Female
Golden Retriever
Detroit, MI
Fisher
Male
Portuguese Water Dog
Appleton, WI
likes to swim dive and play this is the perfect name for your dog so give it a heart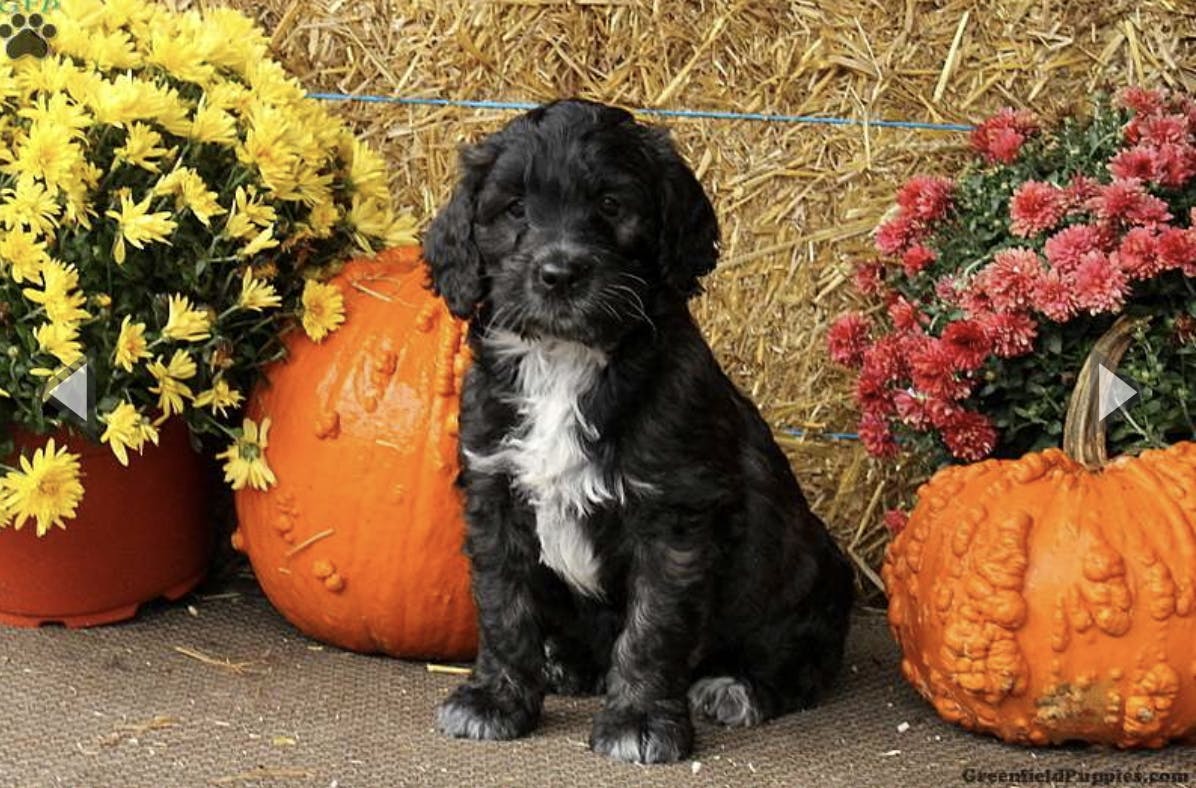 Mack
Male
Portuguese Water Dog
Belle Mead, NJ
Personality
Playful
polite
My youngest sister came up with the name, simply because she liked it.