Introduction
The Tibetan Terrier is often referred to as being 'The Holy dog of Tibet'.  They are a medium-sized pooch, with a long wavy coat. They were originally used in ancient times as a watchdog in Buddhist monasteries, and today, they still make great watchdogs and companions.  If you are lucky enough to be getting a Tibetan Terrier pup you need to choose a name, and there is plenty of inspiration here to help you decide on that all-important moniker.  This guide discusses a range of names to think about when naming your new addition; consider what you know of your dog's personality so far, and read on for more ideas based on the Tibetan heritage.
Tibetan Terrier Dog Names in Pop Culture
Featured Famous Tibetan Terrier Dog
Bertie
The Tibetan Terrier is part of the non-sporting group of dogs category. Although it's called a Terrier, it isn't a sporting dog and was named a 'terrier' because of its size. The Tibetan Terrier was used as a herding dog by Nomadic herdsmen, to keep their flocks on high plains. This breed is a great watchdog and companion but is also a great therapy dog.  Although it is an ancient breed of dog with ancestry links to the Lhasa Apso and Shih Tzu, it wasn't registered with the American Kennel Club until 1973.
In popular culture, actress Lesley Nicol owns a Tibetan Terrier named Bertie.  Lesley is best known for her appearance in British period drama series, Downton Abbey, in which she played the role of Mrs Patmore, the Head Cook. Lesley comments on both of her pooches and how distinct their personalities are.  She says that "Bertie is a show-off, dramatic and entertaining, while Freddie is shy, joyful and loving." In fact, she states Bertie is her "Handsome Drama Queen." 
Bertie lives with Lesley, Lesley's husband, and Freddie in Chiswick, West London. Lesley has commented previously in an interview that her beloved pooches really give her and her husband a sense of family because they rely on them for everything.  Bertie's canine brother, Freddie, is a Poodle. This is a great demonstration of how the Tibetan Terrier gets along with other dogs and breeds, providing it's socialized from an early age (like most pooches).  Nicol got Bertie from a Tibetan Terrier breeder in Cambridgeshire. 
Bertie loves to visit the beach and is a very loving and loyal dog, as is Freddie.  Lesley comments that if the two canines argue over a bone, Freddie is more likely to win. Freddie is a rescue dog, and Lesley puts his resilience down to his traumatic past. Lesley loves her dogs so much that she often bakes them homemade dog biscuits.
Tibetan Terriers can also make excellent show dogs, and although it takes this breed a while to mature, they are highly intelligent pups with moderate to high energy levels. In 2016, a Tibetan Terrier named Clue was the non-sporting breed winner at the National Dog Show in New York City. 
Tibetan Terrier Dog Name Considerations
When choosing a name for your Tibetan Terrier, there are a myriad of considerations you might want to think about. You could be inspired by popular culture, and name your Tibetan Terrier Bertie, like Lesley Nicol of Downton Abby did, or you maybe inspired by the show dog, Clue.
Origin is also something that can inspire your choice of name.  As the Tibetan Terrier originates from Tibet you may choose to name your 'Holy dog of Tibet' a traditional name like Dolkar, for the Buddhist goddess. Another suggestion is Kunchen, a Tibetan name that means all-knowing.
Appearance is something that can also provide us with inspiration when naming our pets. Consider the Tibetan Terrier's coat and select a name like Rags or Shaggy. As the Tibetan Terrier is small to medium in size, a name like Tiny or Itsy Bitsy could also suit your pooch.
 Choosing a name for your new addition can be just as daunting as naming a child.  It's a huge responsibility and it's something that you want to get right, as you are choosing a forever name.  Why not make a list of the names you like from the Tibetan Terrier name suggestions below?  You can then go back to your list later and have another look at your favorite choices.
Male Tibetan Terrier Dog Names
Votes
Name
Vote
2

Chance

For the brave dog who takes chances

2

Charm

For the pup who can charm anyone

2

Shaggy

For the pooch with a shaggy coat

1

Revo

Ideal for the nurturing pooch

1

Obie

Obie Trice was a hip hop rapper and song writer

1

Bertie

Inspired by actress Lesley Nicol's Tibetan Terrier

1

Dorjee

Of Tibetan origin meaning Thunderbolt

1

Rags

A name that might be inspired by the Tibetan Terrier's coat

1

Tiny

Tiny is a cute name for your medium sized Tibetan Terrier

0

Karma

Because choosing this pooch was fate

0

Laser

Of French origin meaning fast moving

0

Aesop

Inspired by the famous fable writer

0

Chewbacca

For the Tibetan Terrier with the crazy hairstyle

0

Dawa

Of Tibetan origin meaning born on Monday

0

Golden

Color inspiration for your pooch

0

Journey

For the dog who loves long walks or car journeys

0

Norbo

Of Scandinavian origin

0

Clue

Like the National Show Dog winner in 2016

0

Leo

Italian origin meaning lion

-1

Chophel

A Tibetan name meaning flourishing of the Dharma

-1

Dhargey

Of Tibetan origin meaning progress

-1

Scrappy

The smaller pooch in TV show Scooby Doo

-1

Medio

A name inspired by size for your medium sized dog

-2

Jinx

Sometimes things just go wrong for this pup

-2

Bogart

Of German origin meaning bowstring

-2

Kalden

Of Tibetan origin meaning of the Golden Age

-2

Kalsang

A Tibetan name meaning good fortune

-2

Slater

The meaning of this name is courageous one

-2

Kunchen

A Tibetan baby name meaning all knowing

-2

Sleven

A Gaelic name meaning mountain
Female Tibetan Terrier Dog Names
Votes
Name
Vote
1

Demi

Of French origin meaning half

1

Maya

A form of the name May

1

Beau

Because your pooch is beautiful

0

Jenna

Of English origin meaning fair phantom

0

Joy

For the happy canine

0

Cassidy

Ideal for the curly haired pooch

0

Holy

The Tibetan Terrier is referred to as the Holy dog of Tibet

0

Dakota

Originates from Native America meaning the allies

0

Diamond

For the Tibetan Terrier who is a precious gem

0

Fortune

Because your pooch brings you good fortune

0

Gwen

Means blessed ring

0

Goldie

For the pet that is worth their weight in gold

0

Hearts

For the dog that is in your heart

0

Norbu

Of Tibetan origin meaning jewel

0

Prosper

For the pooch that trains easily

0

Sonam

Sonam Kapoor is an Indian actress

0

Tenzin

Means keeper of the teachings; Tibetan origin

0

Nala

Of Swahili origin, meaning stem of Sanskrit

0

Choden

Of Tibetan origin meaning the devout one

0

Diki

Of Tibetan origin meaning healthy and wealthy

0

Dechen

A Tibetan name meaning happiness

0

Dolkar

A Buddhist Goddess; also a Tibetan name

0

Jampa

A Tibetan name meaning loving and kindness

0

Carmarnia

A Tibetan name meaning destiny

0

Karlha

Tibetan for star goddess

0

Khadroma

A Tibetan name meaning celestial being

0

Yara

Of Tibetan origin meaning water lady

0

Zaya

A Tibetan name meaning victory

0

Itsy Bitsy

A name meaning small for your medium sized Tibetan Terrier

-1

Kiva

A Hebrew name meaning protected
Community Dogs With Tibetan Terrier Names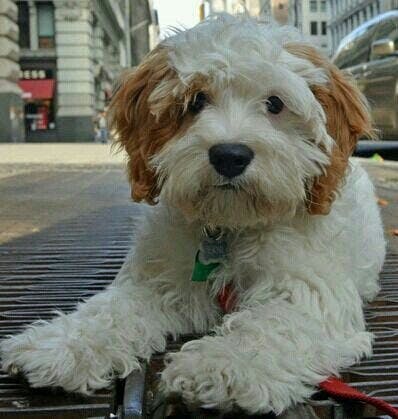 Muffin
Male
Tibetan Terrier
Nashville, TN
So with muffin we wanted to name him rex but thats just not something we wanted to call a dog everyday. My sister said we should name him muffin because it was my dog and my favorite food is muffins :3. So we went with muffiin.