Cannabidiol (CBD) is a plant extract used to treat a variety of ailments in humans from insomnia to mild pain. Cannabidiol is a chemical compound found in cannabis. Unlike tetrahydrocannabinol (THC), CBD does not produce any psychoactive effects. CBD is usually harvested from hemp, which contains a nominal percentage of THC compared to other cannabis plants. Read on to find out more about CBD oil and your dog.
Dosage
The FDA has yet to approve CBD oil for use in veterinary medicine. As a result, your vet is unable to recommend that you give your dog CBD oil or suggest a dosage. 
CBD oil is administered orally in droplet form. While not recommended, if you are planning on giving your dog CBD oil, ensure you follow the directions on the product packaging carefully. Do not give your dog CBD designed for human consumption without consulting your vet.
Efficacy
Anecdotal research suggests CBD can be used to treat chronic pain, epilepsy, and anxiety in dogs. However, there are currently no studies that prove this. At the time of writing, the AKC Canine Health Foundation is sponsoring a study conducted by Colorado State University to determine the efficacy of CBD as an antiepileptic treatment for dogs. This study is the first of its kind and should help clear up some of the misconceptions about the use of CBD oil in dogs.

Side effects
Due to a lack of research, the exact side effects associated with CBD oil are unclear. Based on side effects encountered in humans, side effects may include:
Drowsiness

Low blood pressure

Dry mouth

Nausea

Change of appetite
While these are common side effects for humans, they may not be present in canines. If you are unsure about any reaction your dog is having to CBD oil, contact your vet for advice.
Considerations
Drug interactions
As there are no studies into the effects of CBD oil, there are no known drug interactions. Regardless, you should let your vet know if you plan on giving your dog CBD oil.
Allergic reactions and sensitivity
There's not enough evidence to support possible sensitivities or reactions to CBD oil. If you notice your dog having an allergic reaction or adverse side effects, contact your vet. While CBD isn't known to cause any serious adverse side effects, products that contain THC are poisonous to dogs and can cause cannabis toxicity. If you plan on giving your dog CBD oil, make sure it contains nominal THC levels.
Frequently asked questions
What should I look for in a CBD product?
There are several things you should look out for to make sure you're buying the best possible CBD oil for your dog. Buy organic CBD oil, as this is less likely to contain additional harmful ingredients. 
You should always buy CBD oil in liquid rather than tablet form, as it's easier to adjust the dosage. Ensure you buy your CBD from a reliable, accredited source. You'll also want to buy more expensive CBD oil, if possible. More expensive products tend not to contain any pesticides or additives. 
CBD Oil Questions and Advice from Veterinary Professionals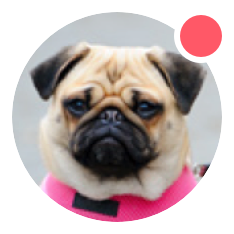 Need pet insurance?