How Expensive Is It to Own A Corgi?
How Expensive Is It to Own A Corgi?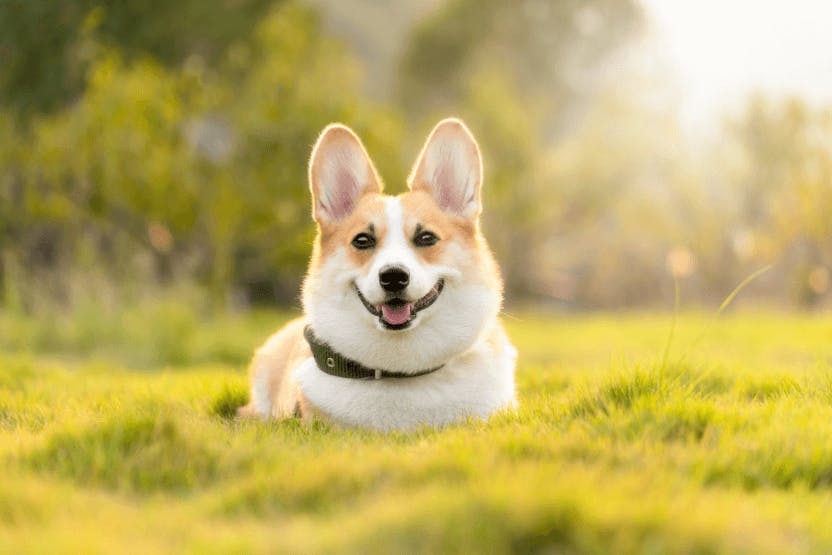 By Aurus Sy
Published: 02/24/2022, edited: 02/24/2022
Save on pet insurance for your pet
You don't have to choose between your pet and your wallet when it comes to expensive vet visits. Prepare ahead of time for unexpected vet bills by finding the pawfect pet insurance.
Overview
There are two varieties of Welsh Corgis: the Pembroke and the Cardigan. Though similar and often confused as one breed, they are two different breeds that developed separately and hail from different parts of Wales where they were historically used to herd cattle. 
The Cardigan Welsh Corgi is the older of the two, distinguished by their long, fox-like tail. They are also slightly bigger and heavier boned, with their coat coming in brindle, blue merle, black and white with brindle or tan points, and red and sable with white markings. The more popular Pembroke Welsh Corgi is also born with a tail but typically has their tail docked. Their coat can be red, sable, or tricolor, usually with white markings. 
Both the Pembroke and the Cardigan are affectionate, fun-loving, and intelligent. They are often described as big dogs in small packages, and people can't seem to get enough of their cute looks. Since Corgis are in high demand, acquiring and raising one can be expensive. 
So how much does it cost to care for a Corgi? Let's take a look at the annual expenses so you can decide if this is the right dog for you. Note that prices are estimates and will vary depending on your location.
How much does it cost to own a Corgi?
As with any pet, there's a lot of expenses with raising and owning a Corgi. Common expenses include food, toys, supplies, obedience training, grooming and health care. To give you an idea of what to expect, here's a breakdown of yearly costs for a Corgi.
Buying or adopting a Corgi puppy: $50-$3,000
Vet care (routine/preventative care only): $700-$2,000
Supplies: $198-$590
Grooming: $240-$350
Training: $330-$800
Food: $200-$400
Grand total: $1,718-$7,140
Buying or adopting a Corgi
The Corgi is among the most popular dog breeds in the United States, with the Pembroke and the Cardigan claiming the 11th and 66th spots, respectively, on the American Kennel Club's most popular rankings for 2020. Thanks to Queen Elizabeth II, who is perhaps the most well-known Corgi parent, and the breed's meme-worthy qualities, these short-legged herding dogs from Wales have shot to worldwide fame in recent years. 
Due to the Corgi's popularity, breeders usually have a waitlist of about 6 months to over a year and require a $200 deposit from interested pet parents. If purchasing through a breeder, you can expect to pay between $500 and $3,000 for a Pembroke or Cardigan puppy. 
You can also adopt a Corgi from an animal shelter or rescue, which would cost much less than buying from a breeder. Adoption fees range from $50 to $350 and typically include vaccinations, microchips, and spay/neuter procedures.
Vet care
Though generally healthy dogs, Corgis can be susceptible to certain health conditions due to their genetics, and their long and low build predisposes them to joint issues. They should be discouraged from jumping down from high surfaces, as doing so can put stress on their spine.
Common health conditions
Preventative care costs
Source: Dr. Linda Simon, MRCVS, MVB
Preventative care for Corgis can be expensive, and pet insurance plans usually don't cover these costs. Wellness packages can reimburse up to 100% of the cost of routine exams and diagnostic tests within 24 hours. To find the right option for your pet and budget, check out our
wellness plans
.
Vet care costs for Corgis can be expensive
Use Wag!'s pet insurance comparison tool to find the right plan for your pup and save over $270 a year.
Supplies
When thinking about expenses for your Corgi don't "furget" supplies such as collars, leashes, food and water bowls, beds, and more. Toys are important too, as this smart and active breed may become destructive when bored. 
Toys: $50-$100
Walking supplies: $25-$50
Grooming supplies (brush/shampoo/nail clippers): $28-$40
Food/water bowls: $10-$50
Bedding: $50-$200
Crate: $35-$150
Grooming
Both the Pembroke and the Cardigan have thick double coats that require weekly brushing to keep them looking their best. Corgis are year-round shedders, shedding a fair amount daily and even more in the late spring and early summer. During shedding season, it's recommended to brush your dog daily to remove the shed hair before it gets everywhere. Bathing before brushing will also help loosen any dead hair. 
Fortunately, Corgis don't really have a doggy odor and their coats repel dirt, so unless your pup has rolled around in something yucky, there's no need to bathe them too often; about once every 6 to 8 weeks will do. Haircuts are also not necessary, though you may want to keep the hair on the bottom of their feet trimmed for hygienic purposes. As with all breeds, the nails should be trimmed and the ears cleaned regularly as well. 
The exact cost of professional grooming for a Corgi will vary based on location, but expect to spend around $30 to $50 for a basic session.
Training
As herding dogs, Cardigans and Pembrokes are often reserved with strangers and have a tendency to bark… a lot! However, early socialization and training can help them develop into well-adjusted dogs with good manners. Luckily, both breeds are intelligent and love spending time with their people, making them easy to train. As long as positive, reward-based methods are used, your Corgi will respond well to training. 
Corgis are also very athletic and possess a strong work ethic. Thus, they will enjoy and excel in various activities such as fetch, agility, herding, rally, and tracking. 
Many professional trainers offer training packages that run for 6 to 8 weeks. Group training costs $120 to $200, while private training will set you back $210 to $600. For personalized, one-on-one training, check out in-home and digital dog training with Wag!, which averages about $60 per one-hour session.
Food
Corgis are active dogs who love to eat. It's important to keep them well-fed, but so is monitoring their food intake. Both Cardigans and Pembrokes will overeat if given the chance and can become overweight very easily. Feeding a high-quality dog food, whether bought from the store or prepared at home with your vet's approval, is essential. It's recommended to feed two smaller meals instead of one large meal per day for better digestion. 
How much your dog eats depends on their age, activity level, and nutritional needs. For adult Corgis, the recommended daily amount for dry food is 3/4 to 1.5 cups for Pembrokes and 1 to 1.5 cups for Cardigans. Note that these amounts are for an entire day, not a single meal.
Some high-quality dog food brands for Corgis are:
Your Corgi's annual food costs will depend on the brand and retailer you choose, but you'll likely spend between $200 and $400 per year.
Other costs
There will be times when you can't personally attend to your Corgi's needs. When life gets hectic or work calls you away from home, you may need to entrust your precious pup to a pet care professional or facility. 
Some of these optional costs, which will vary based on your location and dog's needs, include:
Doggy daycare (1 full day per month): $216-$348
Dog sitting (1 week per year): $315-$525
Dog boarding (1 week per year): $175-$350
Dog walking (once a week): $520-$3,120
Make sure your Corgi is happy and comfy even when you're busy.
Download the Wag! app
 for on-demand pet care services, including
walking
,
boarding
, and
sitting
.
Tips for saving money
The costs associated with raising a Corgi can quickly add up. Here are some tips to help you stay on top of your finances while still meeting all of your pup's needs.
#1. Invest in pet insurance.
Unfortunately, accidents and illnesses happen, and your Corgi can suffer from genetic conditions. Start comparing pet insurance plans to protect you from unexpected vet costs, as most pet insurance companies reimburse up to 90% of the bill. 
#2. Brush your Corgi's teeth.
Not only is neglecting your Corgi's dental hygiene detrimental to their health, but it can also be very expensive. Standard cleanings and emergency dental work can cost hundreds, sometimes thousands. Start brushing your pup's teeth while they're young—your wallet will thank you for it. 
#3. Buy in bulk.
Because bigger bags of kibble cost less per pound than smaller bags, you can save money when you buy your Corgi's food in larger quantities. Purchasing larger bags also lets you save on shipping or gas. Just make sure to store the kibble properly to avoid spoilage. 
#4. Make your own toys.
If your Corgi is bored with their toys, try the DIY route to keep them engaged without breaking the bank. You can use items you already have around the house to create fetch, tug, and interactive toys for your pooch. 
#5. Adopt your Corgi.
Though they are purebred dogs, you may find Corgis at shelters. Corgis are sometimes purchased by individuals who don't understand what goes into caring for one and then end up surrendering the dog. There are also rescue groups that are dedicated to finding forever homes specifically for Pembrokes or Cardigans. 
Corgis are wonderful companions who will bring joy to your home. Their love of people and need for togetherness make them excellent family dogs, but it's not cheap to care for one. While there are ways to save money, expect to spend on your Corgi.
Got more questions about the needs of a Cardigan Welsh Corgi or Pembroke Welsh Corgi? Chat with a vet professional today!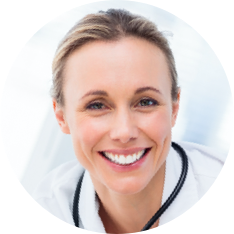 Does your pet have a supplement plan?