Innovations in Pet Health: Spring 2022 Edition
Innovations in Pet Health: Spring 2022 Edition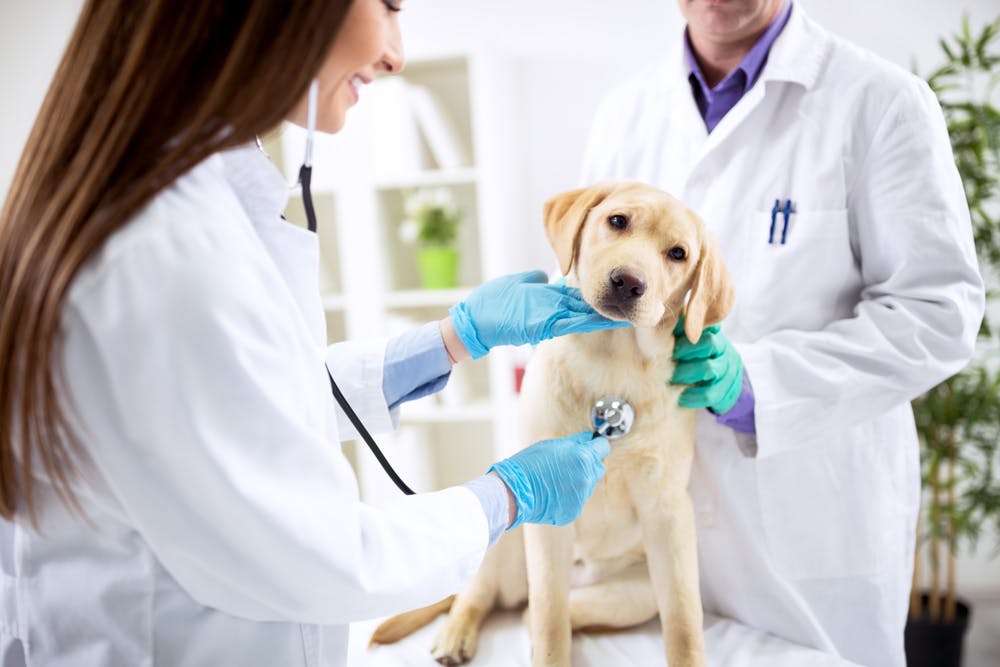 By Mel Lee-Smith
Published: 04/27/2022, edited: 05/24/2022
Avoid expensive vet visits
Get peace of mind from the comfort of your home
Chat with a veterinary professional directly in the Wag! app
Return with more questions any time, any day
Get Vet Chat
Overview
Veterinary reviewed by: Dr. Linda Simon, MVB MRCVS
As pet parents, we work hard to give our fur-babies the best possible care. A key part of that commitment involves staying updated on the latest news and research in pet health and lifestyle.

But with so much information out there, it can be hard to know which sources to trust. That's why we're launching Innovations in Pet Health, a new seasonal series that spotlights the latest pet health news, products, and research.

Each issue of Innovations in Pet Health is reviewed by Dr. Linda Simon MVB MRCVS, veterinary surgeon and member of Wag!'s licensed veterinary team. The products and studies featured in this article are not sponsored — we weren't paid to include them. Instead, our team combed through dozens of studies and resources to bring you the most relevant "pupdates"!

In our first edition, we'll cover:
the most common conditions claimed on pet insurance in 2021
findings from the 2022 Pet Parasite Forecast
an innovative treatment method for dogs with separation anxiety
insect protein in dog food and supplements
a groundbreaking study on pets' exposure to cancer-causing chemicals
Let's dig in! 🐾
The most common health conditions claimed on pet insurance in 2021
In 2021, pet insurance provider Nationwide processed more than 1.3 million claims for dogs and cats. In March 2022, Nationwide released a report on the most commonly claimed conditions.
For dogs, the top 3 most commonly claimed conditions in 2021 were:
For cats, the top 3 most commonly claimed conditions in 2021 were:
Skin allergies were the most commonly claimed condition overall for the tenth year in a row.
The full Nationwide report lists the top 10 most commonly claimed conditions in dogs and cats. Of those, the most expensive condition for dogs was arthritis, with the highest claim totaling more than $16,000. The most expensive condition for cats was bladder or urinary tract disease, with the highest claim totaling more than $19,000.
Pet insurance provides invaluable protection against rising veterinary care costs. Nationwide is one of the best pet insurance providers on the market, offering a wide range of policies and add-ons to suit every budget.

Not sure if Nationwide's pet insurance plans are the right choice for your fur-babies? Check out our Nationwide pet insurance review, or start comparing plans and providers with our pet insurance comparison tool.
2022 Pet Parasite forecast
The Companion Animal Parasite Council (CAPC) releases an annual parasite forecast that estimates the prevalence of heartworm, Lyme disease, and other vector-borne diseases in pets.
Let's take a look at the predictions in this year's forecast:
Although these predictions are somewhat alarming, pet parents can prevent parasitic infections by keeping their pets' flea, tick, and heartworm preventatives up to date. If you live in a high-risk area for anaplasmosis or ehrlichiosis, talk to your vet about annual testing and vaccinations.
Need help managing your dog's parasite preventatives? Consider investing in a wellness plan. With a Wag! Wellness plan, you'll be reimbursed for up to 100% of the cost of your pet's parasite preventatives within 24 hours.
Neo Bites: Nutritious dog food toppers with insect protein
Does your doggo like to snack on icky insects like crickets and cicadas? If so, we've got the "pawfect" pet health innovation for you!
Founded in 2019, pet nutrition startup Neo Bites launched the world's first line of dog food toppers made with insect protein. This range of supplements boosts your dog's heart, joint, digestive, and coat health. Neo Bites also offers insect dog treats made with pumpkin and oats that Gizmo is sure to gobble up!
But why insect protein? To find out, we chatted with Neo Bites' co-founders, Wesley Cooper and Winslow Marshall. Here's what they had to say:

"If America's dogs and cats had their own country, their meat consumption would rank 5th in the world, consuming more meat than the human population of China. It's time the [pet food] industry not just recognizes this impact, but collectively makes an effort to do better."
According to Wesley and Winslow, making small changes is a good place to start making that effort:

"Small changes like sourcing more efficient and sustainable protein sources (like insects) and opting for less wasteful packaging will add up to make a true impact."
There's no denying the meat industry — and, by extension, the pet food industry — is wreaking havoc on the environment. Studies show that insect protein is a more sustainable alternative to meat sourced from livestock for several reasons. Insect farms require less land, water, and power to operate. The greenhouse gas emissions of insect farms are also significantly lower than cattle and pork farms.
Not to mention insect protein is super nutritious. It's the only form of protein that contains naturally occurring prebiotics. Insects also contain more omega-3s than salmon, which translates into some serious health benefits for your pooch.
In February 2022, Neo Bites became the first certified carbon-negative dog food company in the US. We're super excited to follow Neo Bites' growth, and we hope the insect protein trend — as creepy and crawly as it may seem to skeptics — catches on!
Groundbreaking study on cancer-causing chemicals and pets
A March 2022 study found that the urine and feces of our pets may hold clues about our own health. The study is the first to measure pets' exposure to aromatic amines, which are cancer-causing chemicals found in tobacco smoke, food and clothing dye, and other substances. In humans, these compounds are linked to bladder, colon, and other types of cancer.
Researchers at New York University (NYU) Grossman School of Medicine analyzed urine samples from 42 dogs and 21 cats in the Albany, New York metropolitan area. Fecal samples were also taken from 37 dogs and 40 cats. These animals lived in households as well as animal shelters and veterinary facilities.
Let's explore some of the study's key findings:
The urine and fecal samples were tested for 30 aromatic amines and 2 chemicals found in tobacco.

8 of 30 aromatic amines were found in more than 38% of urine samples, while 9 were found in more than 73% of fecal samples.

The most prevalent aromatic amine was 2,6-dimethylaniline, which is commonly used in dye.

Cats had at least triple the amount of aromatic amines in their urine than dogs — although researchers believe this may be linked to differences in metabolism between the two species and not necessarily differences in exposure.

Surprisingly, dogs excreted more aromatic amines through their feces than they were exposed to initially. This suggests that digestion may play a role in overall exposure.

Animals living in shelters and veterinary facilities had similar exposure to aromatic amines as household pets.
The researchers also compared the animal urine samples to established levels of aromatic amines in human urine samples. The results were mixed. Some aromatic amines were present in similar concentrations in both human and animal samples. Meanwhile, other aromatic amines that were present in animal samples were rarely seen in human samples. This indicates a need for additional research.
Since this is the first study of its kind, no "safe" level of exposure to aromatic amines has been established for pets. The next phase of research will explore whether exposure to these chemicals increases the risk of bladder, thyroid, and testicular cancer in cats and dogs.
To see a plain-English summary of this study, check out NYU's release.
Calmer Canine™: innovative treatment method for dogs with separation anxiety
Pet parents of dogs with separation anxiety know how hard this condition can be to manage, even with medication and behavior modification techniques. That's why Assisi Animal Health invented Calmer Canine™, a one-of-a-kind device that uses electromagnetic signals to send messages to areas of the brain responsible for emotion control.
How does it work? The Calmer Canine™ system consists of 2 components: a treatment device with a signal generator and a convenience vest. The vest holds the device over the dog's head for the 15-minute treatment.
The electromagnetic signals stimulate the release of endothelial nitric oxide, which can reduce inflammation and increase the production of feel-good hormones like serotonin and dopamine.

A December 2021 study investigated the effectiveness of Calmer Canine™. Let's take a look at the reported findings:
50% of pet parents reported an improvement in their dogs' condition after just one week of treatment.

For Tulip, one of the dogs featured in the study, Calmer Canine™ "completely resolved" excessive barking and other symptoms of separation anxiety.

Not only did undesirable behaviors decrease, but positive, non-anxious behaviors also increased.
Although these results look promising, Dr. Linda Simon MVB MRCVS has a word of caution for pet parents interested in this device:

I appreciate they've run some small trials, but more evidence is needed to determine the effectiveness of this device. I personally wouldn't feel comfortable endorsing it because I haven't seen it in practice, but I feel it's worth discussing and looking into.

---
Got questions about your pet's health? Get prompt answers from veterinary professionals, including Dr. Simon, day or night with Wag! Vet Chat.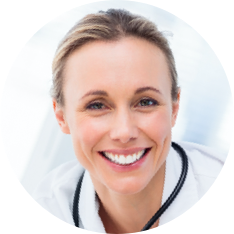 Does your pet have a supplement plan?