What is Insecticide Poisoning?
Insecticides are commonly used to keep pests away from plants, as well as to repel fleas and ticks from pets. Though insecticides are safe when used correctly, an incorrect usage or accidental consumption can lead to poisoning. It's imperative to remove your dog from any area that may be toxic. The effects of insecticide poisoning can be severe enough to be fatal, which is why it is vital that you bring your dog to the veterinarian for decontamination as soon as possible.
Insecticide poisoning can be caused by any insecticide and results in symptoms that range from mild to severe. Treatment is focused on decontamination and on flushing the insecticide out of the system, whether through vomiting or by emptying the bowels. If there is any chance that your dog may have insecticide poisoning, bring him or her to the veterinarian immediately, as delays in treatment and supportive care may lead to death.
Book First Walk Free!
Symptoms of Insecticide Poisoning in Dogs
The clinical signs for insecticide poisoning vary depending on the source and are nonspecific to the condition. Potential symptoms include:
Excessive drooling
Gagging
Nausea
Vomiting
Diarrhea
Lack of appetite
Agitation
Tremors
Convulsions
Difficulty breathing
Increased heart rate
Causes of Insecticide Poisoning in Dogs
Insecticide poisoning is caused by the direct application or by accidental consumption of the insecticide. There are many types of insecticides, including:
Carbamate insecticides - the easiest way to identify carbamate insecticides is through the acronym SLUD (salivation, lacrimation, urination, and diarrhea)
d-Limonene - a 5x-10x increase in d-Limonene treatment will introduce muscle tremors, mild hypothermia, and hypersalivation.
Methoxychlor - although one of the safest insecticides, it has known negative reproductive effects and is not safe to use on animals that produce milk.
Pyrethrins or pyrethroids - pyrethrins have been used as a popular insecticide for years, it's effective by attacking the sodium channel as well as chloride and calcium channels. This effect exacerbates the impact when reaching toxic levels in dogs.
Insecticides are often used to help prevent fleas and ticks on dogs. Though these can usually be applied topically without harming your dog, they may still be dangerous if an adverse reaction occurs or if your dog ingests the insecticide. A residual insecticide applied to plants or feed may also harm your dog if eaten or otherwise absorbed.
Diagnosis of Insecticide Poisoning in Dogs
A diagnosis for insecticide poisoning is typically made based on history and clinical findings. If you know or suspect that your dog has insecticide poisoning, bring a sample of the insecticide with you so that the veterinarian can prescribe an appropriate treatment. Let the veterinarian know what symptoms your dog has exhibited, as well as their duration and severity.
Treatment is usually provided before confirmation of the diagnosis, as insecticide poisoning can be fatal. However, with certain insecticides, the diagnosis can be confirmed with laboratory testing of the blood or urine. If cholinesterase in the blood is less than 25 percent of normal levels, the veterinarian will confirm a positive case. If you are not sure that your dog has been in contact with an insecticide, and if clinical signs do not ease following treatment, insecticide poisoning may not be the cause of your dog's symptoms.
Treatment of Insecticide Poisoning in Dogs
Treatment for insecticide poisoning depends on whether the insecticide was applied or ingested though the goal in both cases is decontamination and symptom management. If the insecticide was applied, simply bathing your dog with dish washing detergent may be enough to decontaminate him or her.
In cases where the insecticide was ingested, it will need to be flushed out of your dog's stomach. In most cases, this can be accomplished by inducing vomiting or through emptying the bowels. With certain insecticides, vomiting is not recommended, in which case the veterinarian may administer activated charcoal to bind toxins and prevent them from getting absorbed.
IV fluid therapy may be necessary for dehydrated dogs while anti-seizure medication may be given to address convulsions and a respirator, or oxygen cage used to aid with breathing. As the insecticide is flushed out of your dog's system, the veterinarian will focus on managing his or her symptoms. Hospitalization may be required for treatment, monitoring, and supportive care.
Recovery of Insecticide Poisoning in Dogs
As with any recovery, it's imperative to provide your dog with a safe, quiet place to rest once you are home again and make sure he or she has easy access to fresh water. Monitor your dog for returning or additional symptoms, and let the veterinarian know immediately if you notice any new clinical signs.
It is easier to prevent insecticide poisoning than it is to treat it. Before applying any tick or flea medication on your dog, be sure to read the instructions carefully, and use only the amount that is recommended for your dog's size. Keep all insecticides in a place your dog cannot reach, and store your insecticides according to instructions. If your furry friend enjoys rolling around in the grass or play in fields, try to take him or her to a place where you know insecticides are not used. Otherwise, give your dog a footbath when you get back home, as residual insecticide may linger on footpads and fur.
Insecticide Poisoning Questions and Advice from Veterinary Professionals
Reuben
Mixed
1 Year
1 found helpful
Came home to find my dog laying on the ground in his own pee, vomit and poo. He was unable to move, his breathing was slow, his body temperature was very low he was so cold when you touched him, and heart rate was sky high. He was not even able to lift his head. I took him to the vet and he was put on an iv and asked a bunch of questions. I have no idea what it was he ate, but we have heard that they poison dogs here in Phuket Thailand with carbofuran. So my question is, if he pulls through, and that it is in fact carbofuran poisoning, what can I expect afterwards? Are there any long term conditions I should be aware of? Organ failure, or something like that.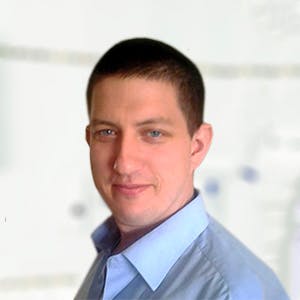 2937
Recommendations
Unfortunately, carbofuran poisoning (or any other pesticide poisoning) is common everywhere. The overall prognosis is dependent on the amount of insecticide ingested; carbofuran is quickly broken down by the liver and excreted by the kidneys. In fatal cases, death may occur in hours or days; again prognosis is dependent on the amount ingested and Reuben's general health prior to the poisoning. Regards Dr Callum Turner DVM
Add a comment to Reuben's experience
Was this experience helpful?
Sammy
American Cocker Spaniel
9 year-old
0 found helpful
Is it safe for my dog to walk on carpeted floors after the use of a flea fogger. I haven't used one yet. I just want to find out if it is safe to let my dog walk on the chemicals, especially since he licks his paws a lot.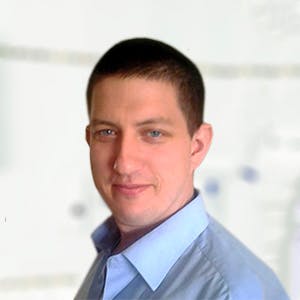 2937
Recommendations
It is important to read the specific instructions of the product you intend to use, if you have doubts you should call their customer service helpline for more information; there are many different products on the market with different active ingredients and concentrations. Regards Dr Callum Turner DVM
Add a comment to Sammy's experience
Was this experience helpful?
Girlie
Pug Pit
3 Years
0 found helpful
Is it a problem for dogs to lick themselves after applying pyrethrums for flees? I am going to follow directions but she licks herself a lot. Will that be toxic to ingest or should I bathe her afterwards? Will that treat appropriately? She is pug/pit mix.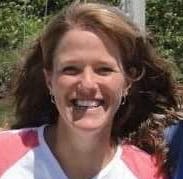 1370
Recommendations
Thank you for your email. Without knowing what type of product you are applying to Girlie, I cannot comment on its' safety. If you are not sure, it would be best to follow up with your veterinarian to make sure that she is okay.
Add a comment to Girlie's experience
Was this experience helpful?
Lenny
Toy Fox Terrier
5 Years
0 found helpful
We treated our lawn with insecticide yesterday, and the temps dropped below freezing and have remained there since. My pup went out earlier today and started eating grass..he vomited grass up twice,and still wants to go back out to keep eating the grass. He hasn't eaten food or any carrots as treats, and he's a big eater. He also occasionally has been getting up and pacing around. What would be the best thing for me to do?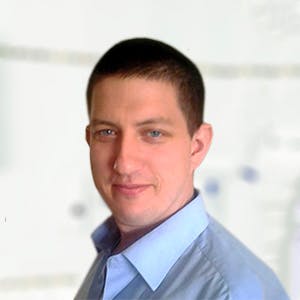 2937
Recommendations
Contact the company which manufactured the product used on your lawn as they should have a 24 hour poison control number for you; find out the effects on dogs and contact your Veterinarian or an Emergency Veterinarian for supportive care. Regards Dr Callum Turner DVM
Add a comment to Lenny's experience
Was this experience helpful?
Dolores
Goldendoodle
11 Months
0 found helpful
Dolores went in for her regular grooming session on Friday and the staff found two ticks behind her ear. They were brown dog ticks and were removed immediately. When she got home, we treated both her and our small chihuahua, giving them both an advantage treatment. The dosage used on Dolores (40lbs) was the same used on Stuart (<10lbs) because it is what we had available. We then left for a weekend getaway to the lake. Upon arrival Friday night, Delores had another brown tick by her eye which I removed. It was not attached and we are unsure if it was from our home or if it found her here at the lake. On Saturday, we noticed her stool was slightly looser and this morning (Sunday) she threw up once and has had a spout of diarrhea. It's been quite a bit actually. She is still drinking water and is alert but her appetite over the weekend has been minimal. The only other thing I can think of is that our family has had on bug spray while here and she does like to give my husband kisses. I've not seen her do so over the last couple of days but it could've happened. Could any of these things cause her symptoms? We have a 3 hour drive to get back home and we are kind of in the middle of nowhere. Is there anything we could do to help stop her symptoms even temporarily so she doesn't have a bout of diarrhea in our car?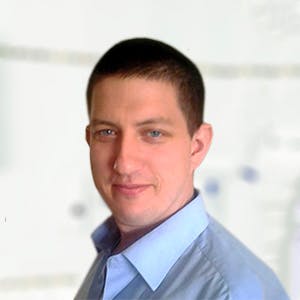 2937
Recommendations
Without knowing the specific cause it is difficult to give any specific advice without an examination; the Advantage, insecticide products, lake water among many other things may cause diarrhoea. As for stopping diarrhoea, I wish it was that easy; you are just going to have to cope or keep an eye on her and stop if she is going to do anything (if you can). Regards Dr Callum Turner DVM
Add a comment to Dolores's experience
Was this experience helpful?
Bubba
Pit bull
4 Years
1 found helpful
Chew antler was stuck in an area that I sprayed Raid in. I've washed it thoroughly with soap and water, but have kept it away from Bubba so far. Is it safe to give it back to him after washing or should I just toss the antler and get a new one?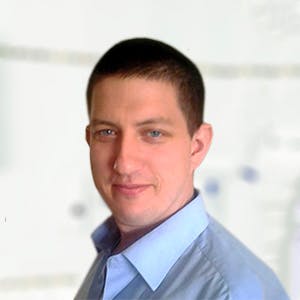 2937
Recommendations
Whilst it should be alright after a thorough wash, it would be best to get another one to be on the safe side since we don't know if anything was absorbed by the antler and it is better to on the safe side if any potential problem can be easily avoided. Regards Dr Callum Turner DVM
Add a comment to Bubba's experience
Was this experience helpful?
Angel
Red Bone hound
4 Years
0 found helpful
Is there any poison or intentional harm to my dog that would cause her to have a seizure just out of the blue?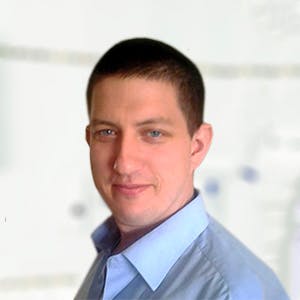 2937
Recommendations
There are countless poisons that can cause unexpected seizures in dogs; other causes of seizures can be head trauma, liver disease, kidney disease, stroke, brain tumours or idiopathic in nature. If Angel has another seizure; note the length of the seizure, her activity before the seizure, eye movements, leg movements (paddling, rigid), mouth movements (air biting) and recovery from the seizure, all these would assist your Veterinarian in a diagnosis. Regards Dr Callum Turner DVM
Add a comment to Angel 's experience
Was this experience helpful?
Bella
chug
2 Years
0 found helpful
I have a two year old Chihuahua. She has been licking/sniffing the floor constantly, we just had go green pest control out to spray our house for bed bugs. She vomited a couple times,is excessively drooling. I'm pretty sure she ingested the chemicals. Is there anytghing I can do at home?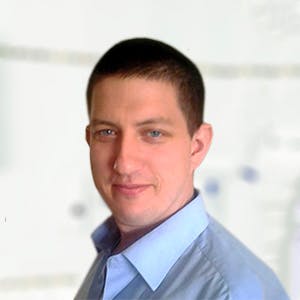 2937
Recommendations
If you suspect that Bella has consumed any insecticide product you should call the manufacturer of the product for further information as there are many different active ingredients which require different treatments; you should also call the Pet Poison Helpline for advice too. But, ideally you should visit your Veterinarian regardless of cost or distance as this isn't something to be treated at home. Regards Dr Callum Turner DVM
Add a comment to Bella's experience
Was this experience helpful?
Milo
German sheppard mix blue healer
12 Weeks
0 found helpful
I sprayed pest insecticide around my house and left my dog outside some how he got back inside and right when i went to go pick him up and take him back out side i saw him licking the insecticide and now hes just been gagging non stop and pacing back and forth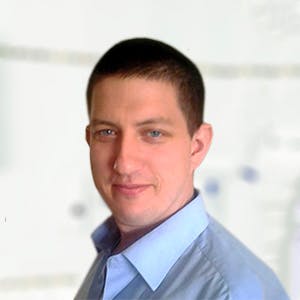 2937
Recommendations
The specific insecticide would need to be known before we know what to do next; you may either go to your Veterinarian (with the insecticide bottle) for treatment or call the PetPoison Helpline and tell the what information they need to know from the bottle so that they are able to help you. Regards Dr Callum Turner DVM
www.petpoisonhelpline.com/poison/pesticides/
Add a comment to Milo's experience
Was this experience helpful?
kali
Catahoula
1 Year
0 found helpful
Kelp green was poured into soil and I walked away for two seconds to find my dog licking and trying to eat the soil. She does not have any symptoms yet I am just concerned if I have to rush her to the vet. I immediately washed her mouth out with water.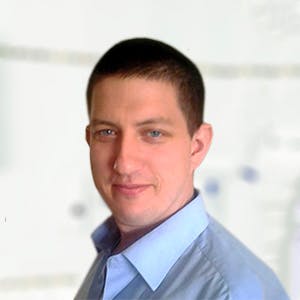 2937
Recommendations
The material safety datasheet (link below) gives very little information; but it is important to not induce vomiting, give plenty of water and to visit your Veterinarian immediately if you suspect that Kali consumed any of the product. Regards Dr Callum Turner DVM
https://southernag.com/wp-content/uploads/2014/07/kelp-green-msds.pdf
Add a comment to kali 's experience
Was this experience helpful?
Scooby
Dotson/ Chihuahua
9 Years
0 found helpful
I sprayed my house with a pesticide for roaches and instructs two days ago. I think my dog Scooby ate a couple of the roaches that were dead and laying around. He started to vomit like 5 times and had diarrhea for the day.i He now has stopped vomiting but is lathargic. I put him on a chicken and rice diet and he seems to be eating it. By consuming these bugs would it make him sick or could it just be the flu?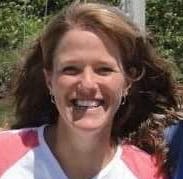 1370
Recommendations
I think that eating cockroaches would make Scooby sick, yes. If he doesn't improve with the care that you are giving him, he may need to see a veterinarian. The bland diet that you are giving may be enough to get him over this stomach upset, however, and if he is eating and drinking, and generally acting normally, you may be able to monitor him.
Add a comment to Scooby's experience
Was this experience helpful?
Avaia
Red-nose Pit bull
5 Years
1 found helpful
We were using a bug bomb fogger in our bathroom when shortly after starting it we found cracks along the door frame and some fumes were leaking into the main living area it seems she inhaled some of the fumes and now is gagging and drooling she's been drinking water and ate some food but it still persists a few hours after contact she isn't showing any other symptoms of pesticide poisoning but my vet is closed for the day and I am quite worried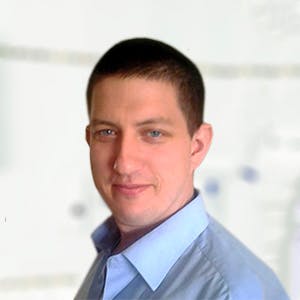 2937
Recommendations
Bug bomb foggers, when a small quantity is inhaled may cause coughing, gagging and vomiting; you need to watch out for paw flicking, seizures, tremors, weakness or hyperexcitability. There are many different products with different active ingredients which vary in toxicity; I would keep an eye on Avaia, but if the symptoms worsen and you have no Veterinarian (local or emergency) near you that is open I would recommend calling the Pet Poison Helpline ($59) and tell them the name of the product used. Regards Dr Callum Turner DVM
Add a comment to Avaia's experience
Was this experience helpful?