What are Nose Tumors?
Nose tumors in dogs are not very common; they account for 1% of all tumors in dogs. Nose tumors are more common in older dogs over 10 years of age. Medium and large dog breeds with long noses seem to be more predisposed to develop nose tumors. The exact reason why long nose dogs develop tumors, more often than short nose dogs is uncertain. Some researchers believe that the reason maybe, that there is more area within the nasal cavity being exposed to inhaled carcinogens. If your dog is showing symptoms of nose tumors he should be seen by a veterinarian as soon as possible.
A tumor is a mass of tissue, which occurs when cells multiply and grow abnormally. The new abnormal growth of tissue grows faster than the normal tissue and forms a mass. Tumors can be benign (non-cancerous) or malignant (cancerous). Unfortunately, 2/3 of nose tumors in dogs are malignant.
Book First Walk Free!
Symptoms of Nose Tumors in Dogs
Symptoms may include:
Bloody nasal discharge
Facial deformity
Dyspnea (shortness of breath)
Harsh, difficult breathing
Nose bleeds
Mucus from the nose
Sneezing with drops of blood
Bad breath
Loss of smell
Depression
Dog paws at his face
Discharge coming from the eyes
Lack of appetite
Swollen lymph nodes
Weight loss
Eye protrusion
If tumor is close to the brain, seizures may occur
Types
Carcinomas - The most common nasal tumor in dogs; this type of cancer occurs in the epithelial tissue
Sarcoma - Malignant tumor of non-epithelial tissue
Adenocarcinoma - Malignant tumor formed from glandular structures
Squamous cell carcinoma - Cancer that develops in the cells of the outer layer of skin
Benign tumors - Non-cancerous tumors
Causes of Nose Tumors in Dogs
Tumors are caused by the growth of abnormal cells. Why the cells may grow faster than normal tissue may be triggered by:
Pollution from industrial factories
Living in a busy urban area - increased air pollution
Second-hand smoke
Genetics
Repeated breathing of carcinogens.
Preservatives, chemicals and dyes in the diet.
Exposure to insecticides
Diagnosis of Nose Tumors in Dogs
The veterinarian will want to go over your companion's medical history. During the consultation, he will want to know what symptoms you have observed and when they began. The veterinarian will then perform a physical examination which may include taking the patient's vitals (temperature, pulse, blood pressure and breathing rate). The vet will want to look at the color of your dog's gums and check inside his mouth. The veterinarian may gently palpate your dog's facial area, muzzle, and nose. If your dog has a nasal discharge the doctor may take a mucus sample to be examined under a microscope. The mucus sample may show abnormal cells. The veterinarian may suggest a complete blood test and a chemistry panel test. The complete blood count will determine the platelet, white and red blood cell count. The chemistry panel test uses serum to check organ function in the body.
It will be beneficial to have x-rays taken of the dog's skull. Additionally, if needed, the doctor may schedule a computed tomography (CT scan) appointment for the patient. A CT scan will provide more detailed images of the soft tissue and can also help determine if the tumor has extended into the brain. Your dog will need general anesthesia for the procedure. While under sedation, a biopsy may also be taken using the CT scan image to guide the biopsy needle. The needle is inserted into the tumor to retrieve tissue cells. The sample is then sent to a pathologist who will examine the biopsy for cancer cells.
Treatment of Nose Tumors in Dogs
If your dog is diagnosed with cancer he may be referred to a veterinary oncologist. The oncologist will review the medical findings, examine the patient and then determine what the best medical options are.. Usually the mass is surgically removed, and then the patient may be started on radiation and chemotherapy medications. Typically, radiation therapy is performed daily over a 3 to 4 week period of time. There can be side effects to radiation and chemotherapy such as hair loss, inflamed skin, dry eyes, shedding of skin, nausea and lack of appetite. Your canine may be prescribed a nonsteroidal anti-inflammatory drug (NSAID) such as piroxicam. Antibiotics, pain medication and anti-nausea medication may also be prescribed.
Recovery of Nose Tumors in Dogs
The recovery prognosis of nose tumors is guarded. Canines who undergo treatment may have extended life for a few more years. Dogs that receive no treatment may only have months to live.
Owners of dogs who undergo surgery will be provided with post-operative instructions. Dogs receiving radiation and/or chemotherapy will need a lot of love, care and patience. If your dog is not eating, a temporary feeding tube may be inserted Follow up visits will be necessary to monitor his progress.
Nose Tumors Questions and Advice from Veterinary Professionals
Gryphon
Bernese Mountain Dog
3 Years
0 found helpful
Noticed a small growth inside Gryphon's right nostril. At first glance it looked like a tick. It is probably the size of a pea or blueberry and has a greyish colour to it. Only noticed it recently, so I am not sure how rapidly it is growing. Worried about it impeding his ability to breathe. Have noticed a change in his happy go lucky personality lately.
Add a comment to Gryphon's experience
Was this experience helpful?
Pierre
Miniature Pinscher
11 Years
0 found helpful
My 11-year-old miniature pincher has a bony bump underneath his eye that I noticed over a year ago. I sought treatment from the vet and when she examined him she thought he probably had an abscess tooth so he had his teeth cleaned however she didn't find any correlation between the bump and his teeth. My dogs always love to have his face scratched in the last couple days he's been avoiding having me touch it, the bump looks a little bit bigger, and he's not really into his chew treats like pig ears anymore, and then this morning a rock patch very small at the tip of his nose popped up. I have an appointment with the vet on the 17th and my dog has some of the other symptoms of cancer, so my question is is nose cancer Always really quickly to present itself or Kennett slow grow overtime like his pump has been doing or they probably two unrelated issues? What else could cause a hard bony mass?
Add a comment to Pierre's experience
Was this experience helpful?
Molly
Cavalier King Charles Spaniel
15 Years
0 found helpful
My Cavalier King Charles spaniel has a growth on her nose at the top (near the snout). It started off looking like a dry patch but now it's extending backwards towards the eyes & has turned a pale colour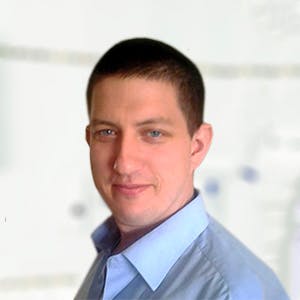 3320
Recommendations
There are a few different types of growths, skin lesions or cancer which may affect dogs; this would be something to speak with your Veterinarian about since there wouldn't be any suitable at home treatment for a growth apart from keep an eye on it. Regards Dr Callum Turner DVM
Add a comment to Molly's experience
Was this experience helpful?
macey
Australian Shepherd
Five Years
-1 found helpful
my dog has been sneezing and had a stuffy nose for a little bit. Then the other night she got a bloody nose and when I woke up the next day there was a bump on top of her nose between her eyes. Any Idea of what this could be?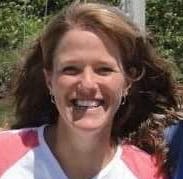 1611
Recommendations
Macey may have a bacterial or fungal infection, a foreign body in her nose, or a growth of some kind. Since it seems to be progressing, it would be a good idea to have her seen by a veterinarian to see what might be going on with her.
Add a comment to macey's experience
Was this experience helpful?
Spike
Chihuahua
15 Years
0 found helpful
My 15 year old dog had never ending nasal discharge.Oral care done,CT done,radiography done,nasal swab taken.Enterecoc bacteria and fungus found.Treatment for these done.Flagyl also used. CT and radiograghy showed a mass. Doc said surgery must be done. Now my concern is, if its cancereous radiotheraphy should be followed. They say he cant handle radiotheraphy cause of his age. I read surgery w/o radiotheraphy surves no longer survival. Considering this, isnt it better not to have the surgery? Suffering from healing it (as his living days diminish) , wouldnt be worse of than left this way? Biopsy not done,doc said it falsed him many times because of the inflammation around the tumour. Should I have him have this surgery or leave ot this way? Which would be comfortable?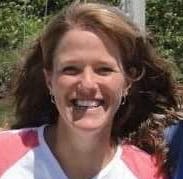 1611
Recommendations
Unfortunately, without knowing more about Spike, I can't comment on whether you should have the surgery or not. There are many factors that come into that decision, and it would be best to have a frank discussion with your veterinarian about risks, benefits, possible outcomes and survival times with the surgery, and without it.
Add a comment to Spike's experience
Was this experience helpful?
Spike
Chihuahua
15 Years
0 found helpful
My dog has never ending discharge.After antibiotics, since the disharge didnt clear, nasal swap taken. Enterecoc bacteria and fungus seen. Treatment for these is done. Flagyl also started. CT DONE. Radiograpghy done. There is a mass there but they dont say its cancereous or not. Doc said surgery must be done. So it's not inflammation as we expected? It's not fungus? Do they not tell me that it's cancer bc I seem too emotional? If its cancereous, doesn't surgery make it more aggressive? What seems to be the mass there please help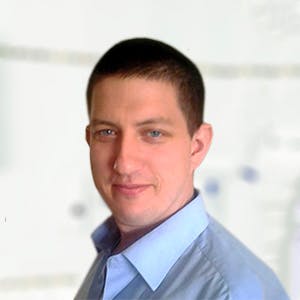 3320
Recommendations
Without having a biopsy done on the mass, we cannot say for certain what it is; your Veterinarian will want to remove the mass to alleviate symptoms but to also send it off for histopathology to help make a diagnosis. Once a diagnosis is made, any additional therapy like chemotherapy or radiotherapy may be given. Regards Dr Callum Turner DVM
Doctor my concern is, since he is 15, they say he cannot handle radiotheraphy.Surgery without radiotheraphy serves no longer survival. So I wonder, its better not to have that surgery considering it wont be followed by radiotheraphy. At least he wont suffer the uneasy healing after the surgery. I need your opinion.
Add a comment to Spike's experience
Was this experience helpful?
Max
Yorkshire Terrier
15 Years
0 found helpful
We thought our dog, Max had an abscess on his nose coming from his teeth as it was quite a large lump that came up really quickly, we took him to the vet for treatment. The vet tried to drain the abscess but nothing came out. He gave Max pain killers and antibiotics and we have to take him back after 5 days to see if it has gone down. We are worried sick in case this growth is something more sinister.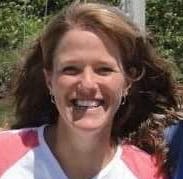 1611
Recommendations
Thank you for your email. Unfortunately, without seeing Max, or examining him, i cannot comment on what the lump might be. If your veterinarian felt that medications might help, you need to trust their opinion, as they have seen the lump. it would be a good idea to call them and ask what the time frame is that you should expect the mass to respond, and get smaller, and what the next step might be if if isn't improving. I hope that he is okay.
Add a comment to Max's experience
Was this experience helpful?
Nino
Pit bull mixed with chow
9 Years
0 found helpful
Hello,I have a 9 yr pit mixed w/chow.. we notice he was bleeding but didnt see where it was coming from until the following day. Once we located it, i notice it looked like a bleed clot or something in his nose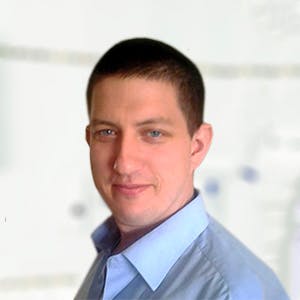 3320
Recommendations
Without examining Nino, I cannot say what the specific cause of a bleed is; however tumours, trauma, foreign objects, poisoning, dental issues among other causes may lead to nosebleeds. You should have your Veterinarian check the area to make a diagnosis so that treatment may be directed effectively. Regards Dr Callum Turner DVM
Add a comment to Nino's experience
Was this experience helpful?
Callie
Chihuahua
10 Years
0 found helpful
For over a year, Callie has had breathing issues. She constantly hacks every day, cannot breathe until she can sneeze out a massive snot wad (and she sneezes them ALL over the house), and has horrible breath. No bloody discharge, no deformities, but she has started devloping tumors under her armpits. Shes a 10 year old chihuahua. We have seen 3 vets who have all prescribed countless antihistamines, baceterial antibiotics, the works. Nothing has helped. One vet suggested looking to see if its a nasal tumor but its expensive and doesnt cover treatment if its the case. Does it sound like a tumor?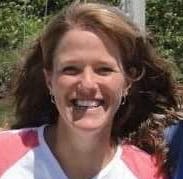 1611
Recommendations
Thank you for your email. Allergies, polyps, foreign bodies and tumors are all possible. The best thing to do would be to have endoscopy performed and see what is causing the problem. It may be a foreign body that once removed is resolved. It may be a tumor. Without seeing what is in her nose, one can only guess. I hope that she does well.
Add a comment to Callie's experience
Was this experience helpful?
Zeus
Australian Shepherd
15 Years
0 found helpful
Has Symptoms
Swelling and discoloration of nose.
My dog Zeus has developed a pink pigmented area along the side of his nose on the right side. Could this be a tumor? He is getting old and is blind with a chronic cough from a collapsing trachea. He also has a large lipoma the size of a baseball above his left shoulder.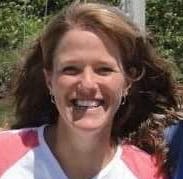 1611
Recommendations
Thank you for your email. A change in pigment coould indicate cancer, or a benign aging change. It would be best to have the lesion examined by your veterinarian to see if it is anything to worry about, or if it needs any treatment. I hope that Zeus is okay.
Add a comment to Zeus's experience
Was this experience helpful?
Bernie
Bernese Mountain Dog
6
0 found helpful
I have a 6 year old male Bernese mountain dog that began hemorrhaging from both nostrils. We had to take him to Med Vet to have them stop the bleeding. He has had nearly no signs or symptoms leading up to this episode besides sneezing. I am worried about it being a nasal tumor. Are skull x-rays sufficient to determine if there is in fact a tumor? Is the only way to figure out if its cancerous is by doing a biopsy?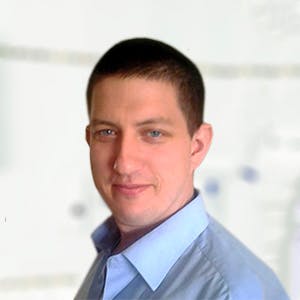 3320
Recommendations
Ideally rhinoscopy should be performed to visualise the source of the bleed and to take a biopsy sample for histopathology; x-rays are useful and indicative but due to the anatomy of the skull may mask some pathologies but should be done to look into tooth root abscess (may penetrate the nasal cavity) etc… Rhinoscopy should be done with caution as it may induce another bleed. Regards Dr Callum Turner DVM
Add a comment to Bernie's experience
Was this experience helpful?
Buddy
Dachshund
10 - 12
0 found helpful
He is Blind w/ocular discharge, Sneezing, noisy breathing. Vague diagnosis I Can't afford X-rays or treatment. Meds for 1 week w/no improvement. Good appetite. No deformation yet. Several fatty tumors. Should we euthanize?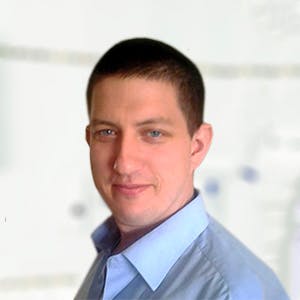 3320
Recommendations
It is possible that Buddy has an upper respiratory tract infection which is also affecting his eyes too; a decision to euthanise is down to you and you alone. It may be possible that this may clear up with some topical drops for his eyes and some systemic antibiotics but without examining Buddy I cannot rule out other causes. I would fight for the little guy a bit more before euthanising but again, financial constraints and other factors may determine otherwise; it may be worth seeing if there are charity clinics in your area which may be able to help. Regards Dr Callum Turner DVM
Add a comment to Buddy's experience
Was this experience helpful?
Chandler
Jack Russell Terrier
12 years
0 found helpful
Chandler is a 12 year old jack Russell my vet told me he had amass growing in is nasal cavities we don't know if it's Benin if it's not is surgery the only way to get rid of oit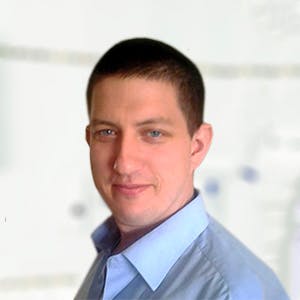 3320
Recommendations
Surgery is the treatment of choice for nasal masses as other forms of treatment will only manage symptoms as not treat the actual cause; whether it is benign or malignant it is still recommended to remove masses in the nasal cavity as they may restrict airflow leading to exercise intolerance and other problems. Regards Dr Callum Turner DVM
Add a comment to Chandler's experience
Was this experience helpful?
Marley
Bernese Mountain Dog
1 Year
0 found helpful
Growth in the crack between the dogs nostrils. Started out like a pebble in there. Then was growing outward and looked like a tick. Vet had no idea and has never seen anything like it. Not a tick. Is continuing to grow quite rapidly. It is black in color and triangular shape with the widest part attached to her nose. As it grows the newest part at the base is grey and turns black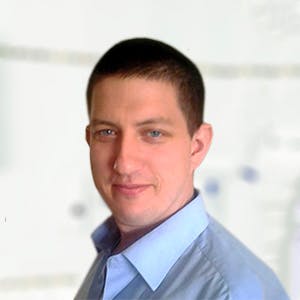 3320
Recommendations
Masses growing from the nasal planum or philtrum may be due to different types of tumours (basal cell carcinoma for example); I would recommend a fine needle aspirate to have have resulting contents examined by a Veterinary Pathologist. If there is still some doubt regarding the cause, a visit to a Specialist or your nearest Veterinary School may help. Regards Dr Callum Turner DVM
Add a comment to Marley's experience
Was this experience helpful?
cassie
Retriever
10
0 found helpful
diagnosed nose tumour sadly cant afford surgery or treatment breaking my heart 10 year old retriever very good appetite bone deformation of head is there anything i can do for her any strong painkillers in case she suffering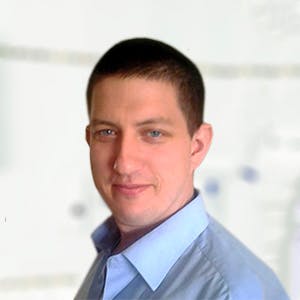 3320
Recommendations
Pain management for Cassie would need to be overseen by a prescribing Veterinarian; pain management is a delicate balance between administering enough but not too much so that side effects are decreased and there is room left for future increases as required. Rimadyl (carprofen) and Metacam / Loxicom (meloxicam) are the usual entry level NSAIDs that are prescribed; more effective medications like tramadol and gabapentin may be prescribed but at your Veterinarian's discretion. Regards Dr Callum Turner DVM
Add a comment to cassie's experience
Was this experience helpful?