How Expensive Is It to Own a Dog in San Diego?
How Expensive Is It to Own a Dog in San Diego?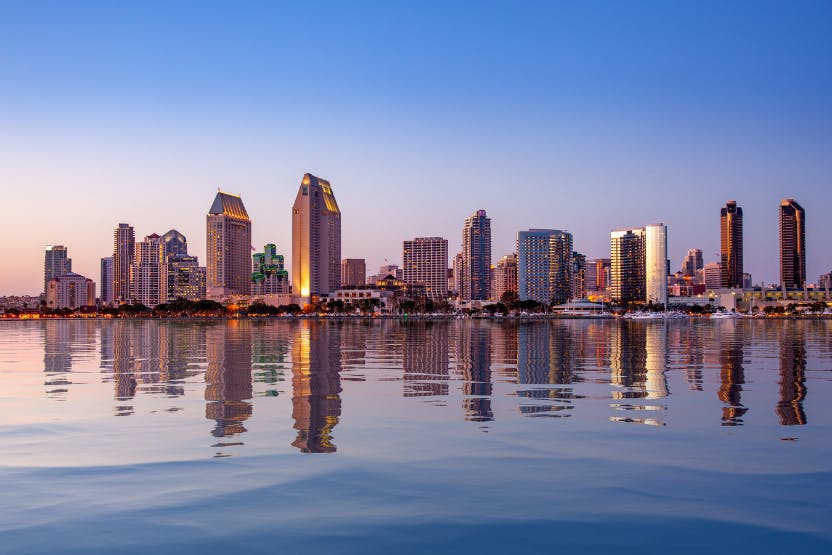 By Adam Lee-Smith
Published: 12/03/2021, edited: 12/03/2021
Save on pet insurance for your pet
You don't have to choose between your pet and your wallet when it comes to expensive vet visits. Prepare ahead of time for unexpected vet bills by finding the pawfect pet insurance.
Overview
Unrivaled beaches, endless sunshine, world-famous attractions — it's easy to see why San Diego is dubbed America's Finest City. San Diego is one of the most popular places to live on the West Coast, which unfortunately means it's also one of the most expensive cities in the country. 
The average monthly living expense for San Diego is over $2,500, putting it in the top 2% most expensive cities globally. So, what happens if you factor a fur-baby into the equation? 
San Diego is super pet-friendly, with an estimated 500,000 pet pups across San Diego County. But that doesn't mean it's inexpensive to raise your fur-baby in San Diego. Let's take a look at how expensive it is to own a dog in San Diego and how it compares to the rest of the country.
A year of expenses in San Diego
So, you've just settled down in San Diego, and you're heading to a local shelter to pick a pup. Here's a "ruff" breakdown of the annual cost of the first year of having a dog in San Diego.
Cost of adoption: $200 for a puppy, $100 for an adult dog, $30 for a dog over 7 years old
Average cost of first year's vet bills: $2,000+
Annual registration fee: $18 for neutered, $36 for unneutered
Annual cost of dog food: $450
Dog walking supplies (leashes, collars, etc.): $150
Toys and treats: $150
Annual dog park membership: N/A
Grooming (once a month): $900
Average cost of the first year of dog ownership in San Diego: $3,750
All prices are estimates and may vary significantly depending on where you live and your dog's age, breed, and size. Other expenses such as dog boarding and sitting will also need to be considered.

Licensing in San Diego
It's a legal requirement to register your dog in San Diego County. To apply for a license, your dog must have up-to-date rabies vaccinations. You must supply a California-approved rabies certificate as proof of vaccination. The cost of licensing a dog in San Diego is: 
$18 for neutered dogs
$36 for unneutered dogs
Once you have your dog licensed, they need to wear a license tag to show who they belong to and that they're vaccinated. It's also now a legal requirement to microchip your dog across California.
Vet care in San Diego
Here's a brief breakdown of the average* annual cost of vet care in San Diego:
Average cost of first vet visit: $300
Average cost of routine vet exam: $200
Microchipping: $25
Spay/neuter: $205
Vaccines per shot: $25
Dental cleaning: $320
X-rays: $150–$250
Emergency surgery: $1,500–$5,000
*All averages are estimates. Prices may vary considerably depending on your dog's size, age, and breed. Contact your vet directly for a more accurate estimate.
Vet care in San Diego can be expensive.
Paying for treatment out of pocket can be a major financial burden. Fortunately, most pet insurance companies reimburse claims within 3 days, putting 90% of the bill back in your pocket. In the market for pet insurance? Compare leading pet insurance companies to find the right plan for your pet.
Doggy daycare in San Diego
Whether you work long hours or your pup suffers from separation anxiety, doggy daycare is essential to some San Diegans. 
The cost of half a day of doggy daycare in San Diego is approximately $30. A full day of doggy daycare in San Diego costs $45 on average. Bear in mind many doggy daycare facilities charge extra if your dog has specific dietary or medical needs. You may also be charged more for booking over the holidays.
If you just need someone to watch your woofer while you run the odd errand, consider booking a drop-in service through Wag!. Booking is a breeze with the Wag! app, and you'll get a general breakdown of your bill before booking for full transparency. Plus, with average prices starting from as little as $13 per visit, drop-ins are an affordable and convenient alternative to traditional doggy daycare.
Dog parks in San Diego
San Diego is home to dozens of dog-friendly parks and beaches where your woofer can roam free. It's worth noting that many parks have strict rules on vaccinations, so ensure your dog has their tag on, and check the rules before you set off. You may also have to pay a fee to use some of San Diego's best dog parks.
Here's a look at a few of the
best dog parks
in San Diego:
Fiesta Island Off-Leash Dog Park: This dog park is located on an island in Mission Bay and is regarded as one of the best dog parks in the country. Dogs are allowed on most of the island, and there's a huge fenced-in area complete with water access so your doggo can take a dip. The water around Fiesta Island is generally calm, which is ideal if Scoob wants to make a splash. Dogs aren't permitted off-leash in certain areas of the island, so check with the park staff beforehand. The park is open from 6 am to 10 pm.

Grape Street Dog Park: Balboa Park boasts several dog parks, and one of the best is the Grape Street Dog Park. Covering 5 acres in a quiet residential area, Grape Street Dog Park is the largest of its kind in Balboa Park. Eucalyptus tree groves provide you and your pup with protection from the San Diego sunshine, and there are two doggy water fountains to help stay hydrated. Off-leash hours are 7:30 am to 9:00 pm Monday to Friday, and 9:00 am to 9:00 pm on weekends.

Nate's Point Dog Park: Another "pawpular" option in Balboa Park, Nate's Point Dog Park offers 2.3 acres of fenced-in off-leash space for your pup to enjoy. This is a fairly standard dog park — there are a few trees for shade, a couple of drinking fountains, and restrooms. This dog park is closed on Wednesday mornings for maintenance.
Best dog breeds for apartments in San Diego
Due to the high cost of living, apartments are a popular accommodation option amongst newcomers to San Diego. While Siberian Huskies rank as the most popular dog breed in San Diego, they may not be ideal for apartments due to their high energy levels. Here are a few of the best dog breeds for apartments in San Diego.
Bichon Frise
Pint-sized pooches are among the best dogs for apartments. Bichon Frises have low energy levels and only require a couple of short walks a day, which is ideal if you live on a high floor. They're also hypoallergenic and shed very little, meaning they won't trigger an allergic reaction or cover your home in dead fur. 
French Bulldog
French Bulldogs are one of the most popular breeds in San Diego. As with Bichon Frises, French Bulldogs are low-energy and only require one or two short walks every day. They also don't tend to bark much, meaning you won't annoy your neighbors. They also sit pretty when being carried in a bag or crate, making them easy to transport around the busy city. However, French Bulldogs can be brachycephalic, so don't leave them in the summer sun for too long. 
Boxer
Boxers are well-suited to life in San Diego and can be "pawfect" roommates with a bit of care and training. Boxers are clean dogs with short fur, great for apartments — just watch out for slobber! Boxers can be vocal but rarely bark, preferring to grunt and groan at their pet parents. They're also highly trainable and tend to be laid-back. Just make sure you take your Boxer out for plenty of walks and provide them with mental stimulation if you're not home. 
Chihuahua
Chihuahuas rank as one of the world's smallest dog breeds with slender frames and an average height of 6 to 9 inches. As a result, Chihuahuas need little exercise and spend most of their time sitting on their favorite person's lap. Chihuahuas require a bit of training though, as they can become overprotective and overly vocal. 
Basenjis
Looking to keep your neighbors happy? Consider getting a Basenji. Basenjis are famous for being the barkless dog and make a cooing or yodeling sound instead. While not completely silent, your neighbors are sure to be happy that your dog can't bark constantly. They're also relatively small dogs but do require a few walks a day to stay stimulated.
San Diego is a superb spot to raise a pup or two, but you'll have to fork over more cash than you would across most of the country for your canine. The cost of living is high, and you can expect to pay more per pup.

While San Diego is expensive, it's more affordable for canine care than other major cities in California, namely Los Angeles and San Francisco. So, if you're looking to move to a major city in Cali with a dog, San Diego is a better bet than many other metro areas in the Golden State.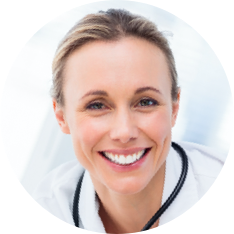 Does your pet have a supplement plan?