What are Laryngitis?
When vets explain laryngitis to cat owners, they tell them that the cat's larynx or voice box has become inflamed as the result of illness, irritation, a blockage in the throat, or a sudden paralysis of the nerve controlling the laryngeal folds.
Laryngitis in cats may be one symptom of several illnesses such as calicivirus or infectious rhinotracheitis. When a cat develops laryngitis, it loses its meow for a few days. Pet owners may notice other symptoms, such as a cough, bad breath, or discharge coming from the cat's eyes and nose. Even though the cat may try to hide signs of illness, it won't be possible for very long. The cough can become painful. The cat's owner may notice the loss of voice almost immediately, especially if the cat is normally communicative.
Symptoms of Laryngitis in Cats
Symptoms of laryngitis in a cat may make themselves evident fairly quickly, especially if the cat has developed an upper respiratory infection (URI). These symptoms may include:
Dry, harsh cough that becomes moist and painful
Lowered head while standing
Open mouth
Vocal changes
Difficulty swallowing
High-pitched breathing and obvious efforts to inhale
Noisy breathing
Bad breath
If the laryngitis is the result of a URI, the pet owner may also notice:
Watery eyes with discharge
Runny nose
Sneezing
Loss of appetite
Causes of Laryngitis in Cats
The causes of laryngitis in cats can range widely from a simple URI or irritant all the way up to an obstruction in the larynx or even a growth that affects the movements of the vocal cords. This condition is vague enough that it can be difficult for vets to determine the exact cause of the cat's lost voice:
URI (upper respiratory infection, calicivirus or infectious rhinotracheitis)
Inhaled irritant, such as smoke or dust
Obstruction in the larynx
Object lodged in the throat
Paralysis of laryngeal nerve
Hyperthyroidism
Growth in the throat (benign, cancerous, or eosinophilic granuloma complex)
Throat cancer
Sometimes, cats lose their meows for unknown reasons. Here, pet owners need to watch their cats for other, more troubling symptoms. If the underlying cause is mild, the cat should have its voice back within a few days.
Diagnosis of Laryngitis in Cats
When a cat comes into the vet's office with laryngitis, the vet performs a head-to-tail physical on the cat. A significant part of the exam includes an endoscopic examination of the larynx, which means the cat will need to be anesthetized. During this part of the exam, the vet will attempt to insert an endotracheal tube down the cat's throat to see if there's an obstruction or mass that makes meowing difficult.
If the vet does find an obstruction, they will take X-rays to see if they can find the mass. A swallowed object that has lodged itself near the vocal cords can also be spotted with an X-ray.
Treatment of Laryngitis in Cats
Once the vet has diagnosed laryngitis, as well as its cause, they will begin treating the cat's symptoms. For a buildup of fluid in the larynx, the cat will take a diuretic medication. This can also help with any fluid buildup in the lungs, if this has contributed to the cat's laryngitis.
When a cat has a sore throat along with laryngitis, it's hard to swallow, much less eat or drink. A mild pain medication can help the cat to swallow more easily, which means it will be able to eat and make a faster return to good health.
Foreign bodies stuck in the cat's throat are removed, which allows the larynx to return to normal. When this happens, the cat will soon begin to meow audibly again.
Other obstructions, such as a significant swelling, tumor, or eosinophilic granuloma complex can be treated, leading to eventual recovery and a return of the cat's voice.
When an eosinophilic granuloma forms, the cat's immune system releases substances that should fight an invasion of parasites. These substances induce an allergic response, such as swelling and inflammation of the cat's throat. A course of steroids allows the granuloma to disappear, unless it has become infected. In that case, the cat also needs antibiotic medication.
At home, the cat's owner can increase the humidity inside with a humidifier, running hot water in a closed bathroom and keeping the house warm (about 70 degrees Fahrenheit.). Cleaning the cat's nose with a soft, damp washcloth helps it to breathe more easily.
Veterinarians may recommend diet changes or adding supplements to the cat's food to strengthen its immune system and help fight viral illness.
Recovery of Laryngitis in Cats
Once the cause of the cat's laryngitis has been identified, prescribed treatments and simple at-home care should allow it to return to full health. If the cat had a URI, once the symptoms have resolved, the cat should have a good recovery.
If the cat has an obstruction caused by a tumor or eosinophilic granuloma complex, this needs to be treated immediately. A tumor can be cancerous and, if caught early, the cat should have a good prognosis.
If the larynx is severely obstructed, immediate treatment is necessary so that the cat has a chance of recovery. If the cause of the obstruction isn't detected and removed immediately, the cat may not recover.
Laryngitis Questions and Advice from Veterinary Professionals
Gracie
Domestic long hair
3 Years
0 found helpful
Can worms in a cat affect the voice? I noticed my cats meow was sounding different, like she was hoarse. I then found vomit with what appeared to have spaghetti like worms in it. Since I didn't see which of my cats actually had thrown up I am assuming it was her. She's also started attacking the others, I looked up roundworms which appears to be what she has but didn't know if this was related to her voice,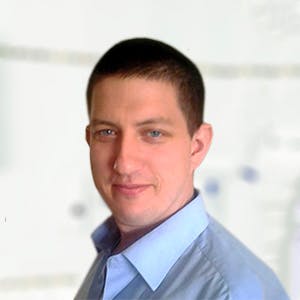 1988
Recommendations
Whilst a change in voice isn't normally a symptom of an infestation of worms, it is possible that their presence may cause more meowing which may lead to strain or may cause weakness which may affect the meow. You should worm all your cats with an effective anthelmintic and repeat according to the interval on the product used. Regards Dr Callum Turner DVM
Add a comment to Gracie's experience
Was this experience helpful?
Skittles
Maine Coon
3 Years
0 found helpful
My 3 year old Maine Coon, Skittles, has completely lost his voice. We noticed a couple of weeks ago that he seemed hoarse, but with no other symptoms, I decided to just watch him. He is an indoor cat so he isn't exposed to anything harmful outside of the house. He is eating and drinking with no weight loss. Tonight he threw up for the first time and sounded wheezy after getting sick. He has completely lost his voice now. Please give me some idea what could be wrong. I'm out of work right now and can't afford a huge vet bill. Thank you!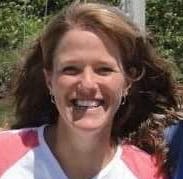 484
Recommendations
Thank you for your email. WIthout examining Skittles, I'm not sure why he is losing his voice, but things that can cause that include bacterial infections, allergies, and growths or masses in the throat. It would be best to have him examined, and your veterinarian can determine what might be going on and how to work within your budget. Many clinics offer a 'free first exam' that you may be able to use to help Skittles be seen. I hope that everythin goes well for him.
Add a comment to Skittles's experience
Was this experience helpful?
Sebastian
domestic short hair
5 Years
0 found helpful
My 5 year old male Sebastian has been gagging for the past 2 days and now although not gagging he has completely lost his voice. Took him to the vet and they ran blood tests and full GI x-rays with barium contrast. Found nothing except a little constipation. He's well hydrated no temp. Gave him antibiotics as a precautionary. He still has no voice. He is eating and drinking and normal bowel and urine.
What could this be? I miss his voice.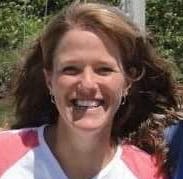 484
Recommendations
Thank you for your email. Without knowing more about his history and lifestyle, I have a hard time shedding any light on what might be happening with him. The antibiotics seem a good idea in case he does have any bacterial condition going on in his throat. If they didn't' see any growths or anything to be concerned about on his x-ray, that is heartening. The next step might be an ultrasound to identify anything abnormal going on with the structures of his throat that might not have showed up on xray. It seems he is healthy otherwise, so this may be a short term problem, but if not, the ultrasound may be worthwhile. I hope that everything goes well with him!
His medical history is a urethane blockage and once an URI. His lungs are clear and no blockage. Lifestyle is indoor only and prescribed food to keep urinary crystals from forming. Eats mostly dry food that we add water to and a little wet food at night. He drinks water mostly from the sink.
Add a comment to Sebastian's experience
Was this experience helpful?
Kumbaya
dsh
2 Years
0 found helpful
I have few cats having the abovementioned symptoms. They kept themselves away from me, have bad breath, not eating and drinking much, and have raspy to no voice. Is there any home remedies or first-aid that could be given to the cats before we brings them to the vet?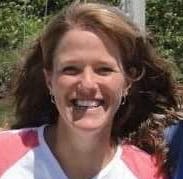 484
Recommendations
Thank you for your email. Unfortunately, without examining your cats, I don't have enough information to know what might be going on with them. Since it sounds like it is affecting more than one of your cats, it would be best to have at them seen by a veterinarian to examine them and figure out what is going on with them and how to treat them. I hope that they all are okay!
Add a comment to Kumbaya's experience
Was this experience helpful?
Ginger
Short hair domestic
10 Years
0 found helpful
My cat is suddenly hoarse for about a week. She got locked in the closet for a few hours and when she cane out she had no voice She is not vomiting and is fine otherwise. No symptoms like I read here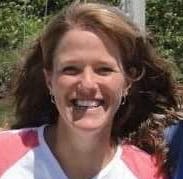 484
Recommendations
Thank you for your email. If she was locked in the closet and crying for any length of time,she may be hoarse from that event. Without seeing her, I can't comment on whether she is okay - it would be a good idea to have her examined by your veterinarian and make sure that there isn't anything abnormal going on.
Add a comment to Ginger's experience
Was this experience helpful?
Kim& Kourtney
tabby
4 Months
0 found helpful
I just rescued 2 kittens that are about 4 months old from my local animal shelter, they are sisters so I had no choice but to get them both. They didn't given me much info about them when I adopted them. After 1 night in my house, one of the girls started sneezing and having congestion in her nose and eyes. 2 days later the other sister has the same. Today both have lost their voice and are miserable and won't eat much. I can't afford the vet for both of them and I just have no idea what to do. These girls are already like family to us.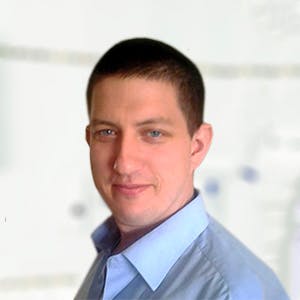 1988
Recommendations
It is possible that something in your home (it is a new environment) is causing some irritation to their respiratory tract (especially if you smoke); other issues may be cleaning products among other things. You should try giving some cetirizine at 5mg per day to each sister to see if there is any improvement, however if they have picked up an infection a visit to your Veterinarian and a course of antibiotics would be required. Regards Dr Callum Turner DVM
Add a comment to Kim& Kourtney's experience
Was this experience helpful?
Loki
American Shorthair
About 3 years
0 found helpful
My cat who is about 3 years old who is often very talkative has recently been vomiting and his voice is gone hoarse and really quiet compared to normal. He's indoor only but about a week ago he got outside in our back yard for about 45 mins.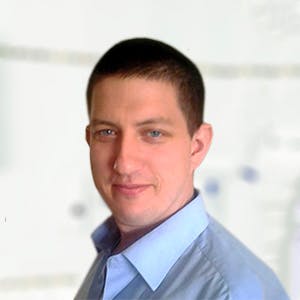 1988
Recommendations
It is possible that whilst Loki was outside he either came into contact with an infection or ate something he shouldn't; either way you should keep an eye on him but if the vomiting continues you should visit your Veterinarian as he may require a course of antibiotics or other care - it is difficult to say without examining him. Regards Dr Callum Turner DVM
Add a comment to Loki's experience
Was this experience helpful?
Scamp
Normal house cat
Just turned 16 year's old
0 found helpful
Has Symptoms
Sometimes swallowing funny
My cat who is normally very vocal. He talks to me all the time and answers when I talk to him. But th last couple of days his voice has become weak and quite. He's got a strange meow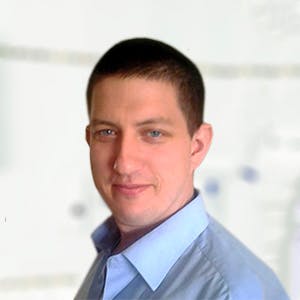 1988
Recommendations
There are a few causes for a change in meow including infections, trauma, thyroid disorders among other causes; given Scamp's age, I would recommend visiting your Veterinarian for an examination and to check the thyroid since Scamp is a senior cat. I cannot really recommend any at home treatment since I do not know the underlying cause. Regards Dr Callum Turner DVM
Add a comment to Scamp's experience
Was this experience helpful?
Oliver
American Shorthair
1 Year
0 found helpful
My cat is about one years old and we got him from a shelter about 2 months ago. We were originally told that he had feline herpes because of his UPI and eye discharge and we were given medication for a UPI, but the vet never did any tests to make sure that it was Feline Herpes. He has been coughing a lot though and has had a runny nose for the past month and he also has a very raspy/hoarse meow. Was he diagnosed incorrectly? Does he have laryngitis? I am a college student and the Laryngitis treatment sounds very expensive.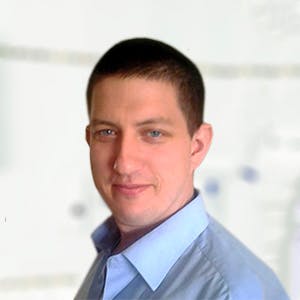 1988
Recommendations
Without examining Oliver I cannot say whether or not the diagnosis is incorrect, correct along with a concurrent condition or otherwise; if you are having any doubts, I would recommend you have a test done to confirm the diagnosis. Any other condition like laryngitis would need to be evaluated by your Veterinarian. Regards Dr Callum Turner DVM
Add a comment to Oliver's experience
Was this experience helpful?
Alex
Orange tabby
Almost 4 years
0 found helpful
Is there something in there at home care that I can do to help make my cat better without having to go to the vet and paying hundreds of dollars? My cat Alex went missing for about a month and when I got his back he lost his voice, I can't hear my baby's voice anymore. Please help me get my baby's voice back.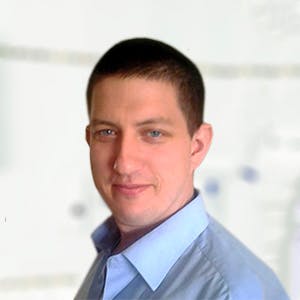 1988
Recommendations
There are a few possible causes for a loss of voice (or meow) which may include infections, foreign objects, thyroid issues, laryngeal paralysis; unfortunately each one of these causes has a different treatment so I cannot suggest a one 'cure all' treatment. As much as you may not want to visit your Veterinarian, it is necessary in some circumstances to make sure that the diagnosis is correct and the right treatment is being given. Regards Dr Callum Turner DVM
Add a comment to Alex's experience
Was this experience helpful?
Oscar
Tabby
12 Years
0 found helpful
my 12 year old male cat who is VERY talkative has developed a "raspy" voice. He acts no different other the change in his voice quality. Eating, drinking, running, playing with the other cats in the house. All are in-door cats 100% of the time. How long should I watch the change before bringing him to m vet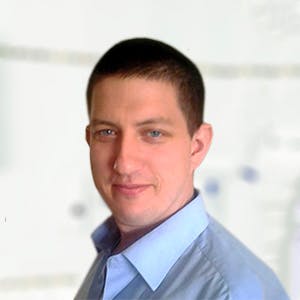 1988
Recommendations
A raspy voice may be indicative of many different causes including infection, small foreign bodies, narrowing of the airways, laryngeal paralysis, allergies and other causes. With a change in voice, it would be best to have Oscar checked to ensure that the cause isn't the start of something more serious. Regards Dr Callum Turner DVM
Am taking care of a feral cat (female) that I've had fixed and given shots. She's not to the point of my touching her; has had laryngitis for a couple of days, and didn't eat as much yesterday. No other signs like runny eyes or nose. Should I give her a small amount of aspirin in her food? How much? Don't know how much she weighs, but is very small.
My cat Hazel is less than two years old and she can't meow. I'm trying to figure out how and see if I can help her, get her meow back. She did have a upper respiratory infection which she had antibiotics to treat.
Add a comment to Oscar's experience
Was this experience helpful?