How Expensive Is It to Own a Dog in Miami?
How Expensive Is It to Own a Dog in Miami?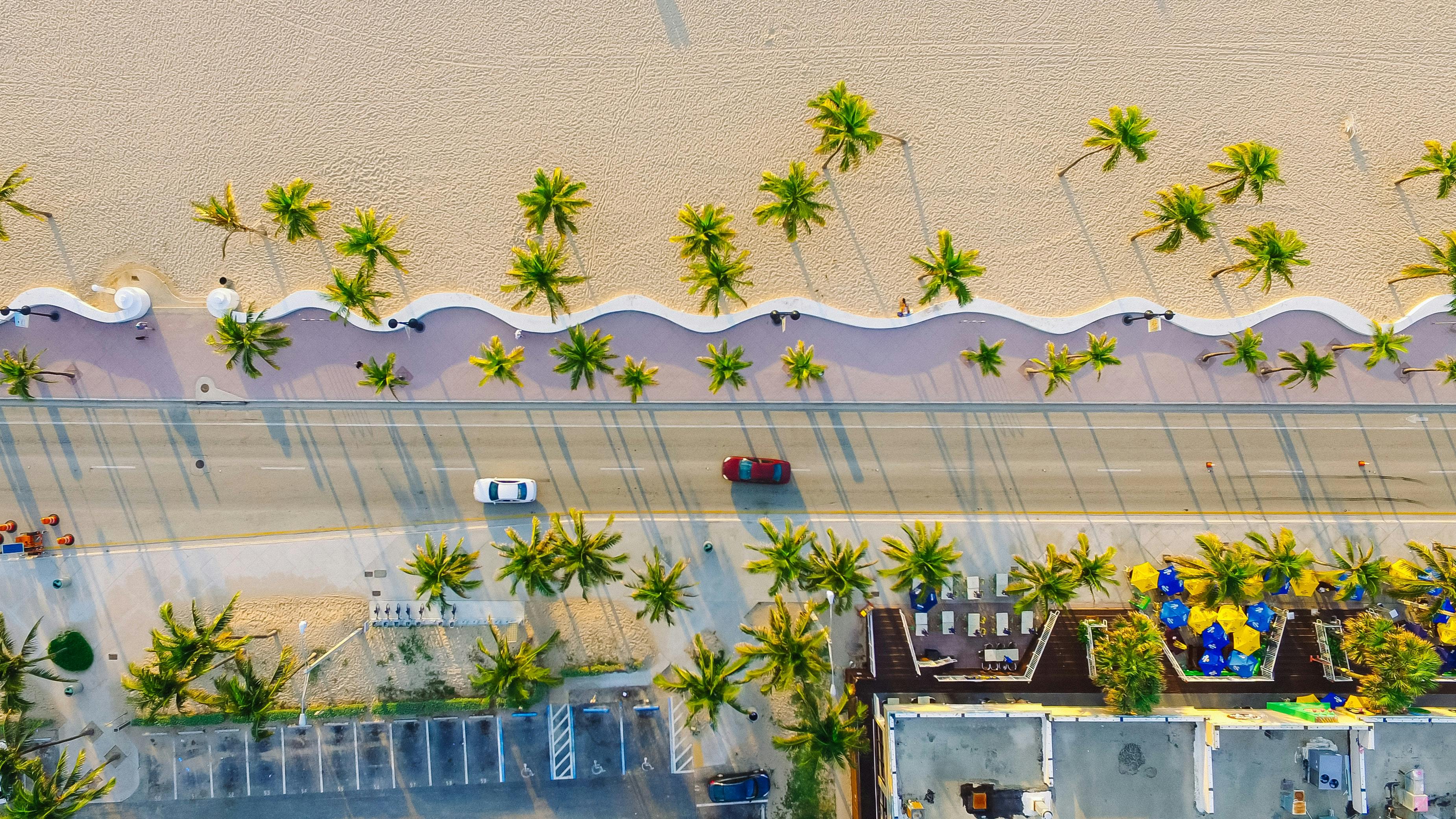 By Adam Lee-Smith
Published: 11/22/2021, edited: 11/22/2021
Save on pet insurance for your pet
You don't have to choose between your pet and your wallet when it comes to expensive vet visits. Prepare ahead of time for unexpected vet bills by finding the pawfect pet insurance.
Overview
With sun, sea, and sand as far as the eye can see, Scoob is sure to love living in Miami. One of Florida's biggest cities, Miami is home to loads of pup-friendly parks and beaches where you and your mutt can escape the busy streets and catch some rays. You'll also find lots of restaurants, bars, and businesses that welcome woofers with open arms — "pawfect" if you don't want to leave Luna out of your next Magic City adventure.
Miamians sure seem to love their doggos, with 1 in 5 households having a canine companion — that's over 480,000 hounds across the Miami metro area! If you're making a move to Miami, you might be wondering how much it costs to care for a canine. Here's a breakdown of how expensive it is to own a dog in Miami.
A year of expenses in Miami
The first year in a new city can be hard to budget, especially if you have a dog. Here's a breakdown of a year of expenses in Miami for your dog, ranging from vet care to training costs. 
Cost of adoption: $65–$225

Average cost of first year's vet bills: $2,000+

Annual registration fee: $5–$60

Annual cost of dog food: $400

Dog walking supplies (leashes, collars, etc.): $100

Toys and treats: $150

Annual dog park membership: N/A

Grooming (once a month): $70
Average cost of the first year of dog ownership in Miami: $3,690
All prices are estimates and may vary significantly depending on where you live and your dog's age, breed, and size.
Licensing
Pet parents are legally required to register their dogs in Miami. Miami-Dade County states that you need to purchase a license for your dog annually on the anniversary of their last rabies vaccination. This is regardless of whether your dog received a three-year or a one-year rabies vaccine dose.  
You can purchase a license for your dog at your local veterinarian clinic, the Animal Services Shelter, or any 311 Service Center. The cost of licensing varies depending on your dog's age and whether they've been neutered.
One-year spayed/neutered: $30
One-year unspayed/unneutered: $60
One-year unspayed/unneutered under 12 months old: $30
One-year low income spayed/neutered: $5
One-year low income unspayed/unneutered: $15
Replacement tags: $5
To register your dog, you must be at least 18 years old. You need to be a Miami-Dade County resident and provide proof of ID. You also need vaccination records. To qualify for low-income registration, you need to provide an eligibility letter from:
Food Stamps
Medicaid
Supplemental Social Security (SSI)
Jackson Memorial Hospital Clinic Cards
Temporary Assistance for Needed Families (TANF)
Vet care
Here's a breakdown of the average* cost of standard veterinary treatment in Miami:
Average cost of first vet visit: $100–$300

Average cost of routine vet exam: $100–$150

Microchipping: $10–$15

Spay/neuter: $150–$200

Vaccines per shot: $20

Dental cleaning: $200–$250

X-rays: $150–$250

Emergency surgery: $1,500–$5,000

*All averages are estimates. Prices may vary considerably depending on your dog's size, age, and breed. Contact your vet directly for a more accurate estimate.
Doggy daycare
During your first year in Miami, you'll no doubt need somebody to watch your woofer for a few hours. You won't be short of doggy daycares in Miami, with dozens of options ranging from standard to swanky facilities. 
The average cost of a full day of doggy daycare in Miami is approximately $35. A half-day of doggy daycare in Miami costs around $25. Many doggy daycare companies offer memberships that reduce the cost, but you'll be tied into using the service a certain number of times to make it worthwhile.
If you only need someone to check on Charlie, consider Wag!'s drop-in services. Pet Caregivers on the Wag! platform will come to give your pup water and let them outside to use the bathroom, making it ideal if your pup doesn't need round-the-clock care. These services cost $13–$16 on average for a 20-minute drop-in visit.
Dog parks
There are 5 county-operated dog parks in Miami-Dade County, as well as 1 dog run. Plenty of other parks across Miami allow puppers, but they must stay on-leash. 
Your dog must be vaccinated and at least 4 months old to use a dog park in Miami-Dade County. There's a limit of 3 dogs per person. Give your dog plenty of water and shade, especially during the summer. 
Some dog parks in the Miami metro area may charge an entry fee. For example, the Canine Corner Dog Park in Pompano Beach charges $30 for an annual membership. Here are a few of the top dog parks in Miami:
Amelia Earhart Park: This 500-acre park in Hialeah features a spacious bark park just for doggos. The bark park covers 5 acres, with a separate fenced-in area for smaller pups. You'll also find 2 water fountains, picnic tables, and plenty of shade where you and Fido can escape the sun. Amelia Earhart Park also has trash cans and poop bag dispensers. The park is open from sunrise to sunset. Parking is free during the week but costs $7 on weekends.
Haulover Dog Park: Featuring a fenced-in bark park and a dog-friendly beach, Haulover Dog Park offers everything you need for an idyllic dog walk in Miami Beach. You'll find two off-leash areas — one for large dogs and one for small dogs. A $2 user fee per vehicle applies. From 8 AM to 4 PM, dogs are allowed on the beach between lifeguard towers 2 and 3. They must stay on a leash on other parts of the beach, so ensure you train your dog not to run away before visiting. Parking is $5 on weekdays and $7 on weekends.
West Kendall District Park: One of the newest dog parks in Miami-Dade County, West Kendall District Park contains 6.5 acres of off-leash area where your mutt can run free. The park is split into zones for small and large dogs. The park features play equipment, including tire jumps and a paws table. Other amenities include shade, dog comfort stations, and pooper scoopers. West Kendall District Park is open from sunrise to sunset.
Best dog breeds for apartments in Miami
Miami is home to over 300 high-rises, so there's a good chance you'll live in an apartment. It's worth noting that it's illegal to own American Pit Bull Terriers, American Staffordshire Terriers, Staffordshire Bull Terriers, or any breed with similar characteristics in Miami-Dade County. 
Here are a few of the best dog breeds for apartments in Miami so you can pick up a pup that doesn't mind living in a small space. 
Chihuahua
Chihuahuas are ideal for apartment living — they're pocket-sized, easy-to-train, and loyal. Due to their size, Chihuahuas require as little as 30 minutes of exercise a day, which is great for apartment living. Short-haired Chihuahuas are also easy to groom and shed less than most breeds. Chihuahuas also originate from Mexico, which means they're well-suited to life in the Florida sun. 
Golden Retriever
One of the most popular breeds in the country, Golden Retrievers are "pawsome" companions whether you live on a farm or in an apartment. Golden Retrievers are highly-intelligent, easy-going, and friendly, making them popular service dogs. As long as you train your Golden Retriever from puppyhood and give them a couple of walks a day, they'll get along well in an apartment. 
French Bulldog
According to the American Kennel Club (AKC), French Bulldogs are the most popular breed in Miami, and it's easy to see why. They're a quiet breed that barely barks, which is ideal if you have fussy neighbors. They're also low-maintenance and don't require much exercise. However, French Bulldogs can be brachycephalic, so be careful not to over-exert your pooch or leave your Frenchie in the sun for too long. 
Basenji
If you're looking for one of the quietest dog breeds, check out the Basenji. They're the only dog breed around that doesn't bark. Basenjis are also small dogs that don't require as much exercise as larger breeds. Basenjis also don't shed, so you won't have to vacuum your apartment constantly. 
Yorkshire Terrier
Yorkshire Terriers are among the smallest dog breeds and require little exercise. One short walk around the block every day should be enough for your Yorkie. That said, Yorkies are known to be big barkers, so you'll want to train them not to bark from puppyhood.
Miami is one of the best places for doggos to live. While costs of living in Miami may be more expensive than the national average, it's cheaper to be a pet parent in Miami than in other major cities like Los Angeles and Dallas. 
Even though Miami is more expensive than most of Florida, having access to Magic City's pristine dog-friendly beaches and parks makes it all worth it.
Caring for a canine in Miami can be expensive, especially if you have to pay for vet bills out of pocket without insurance. To avoid high vet care expenses, secure pet health insurance today. The sooner you insure your pet, the more protection you'll have from unexpected vet costs.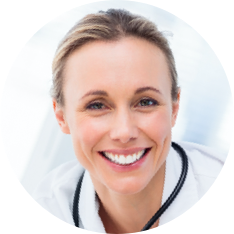 Does your pet have a supplement plan?